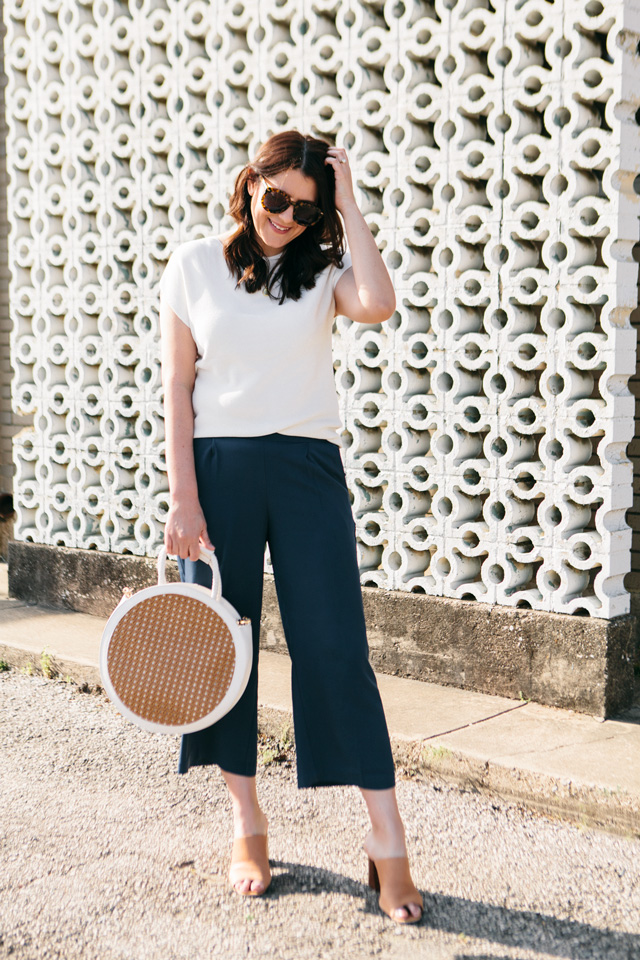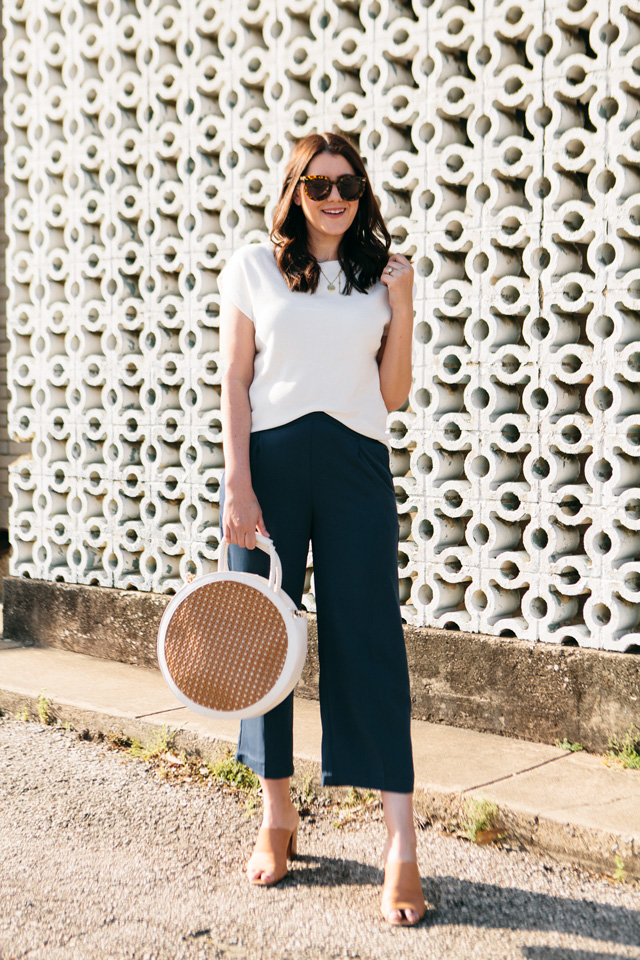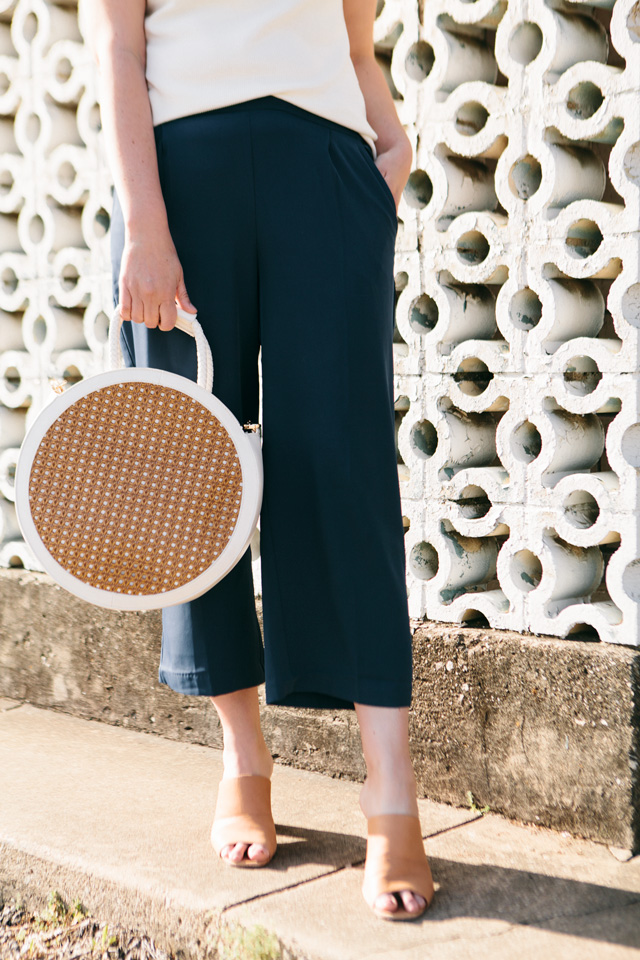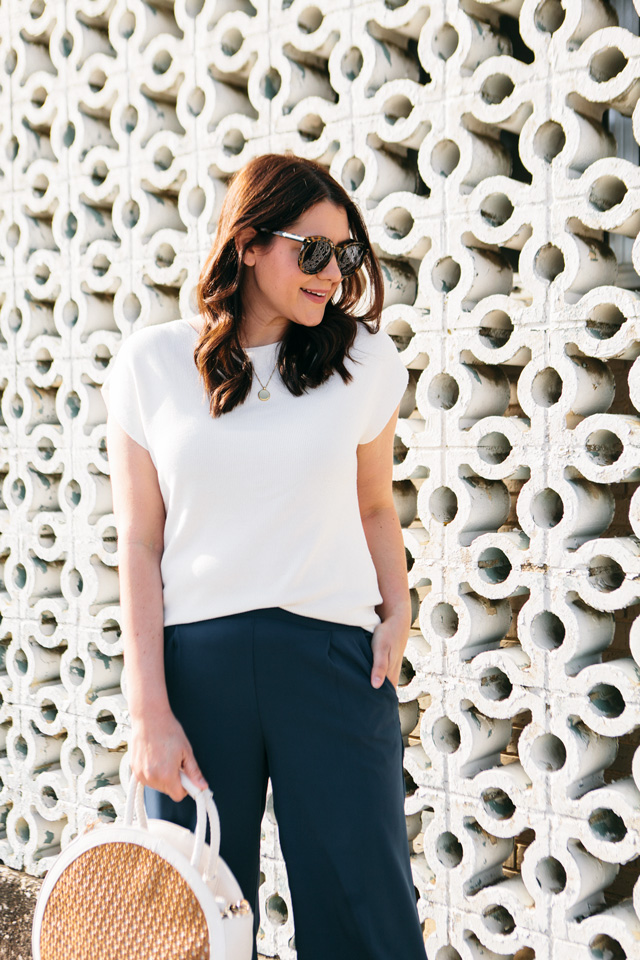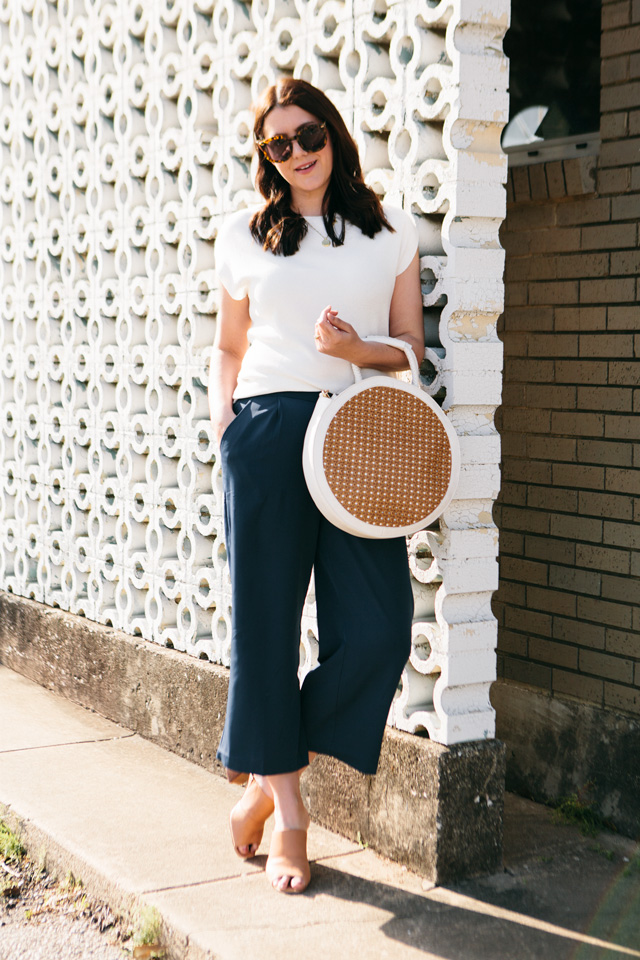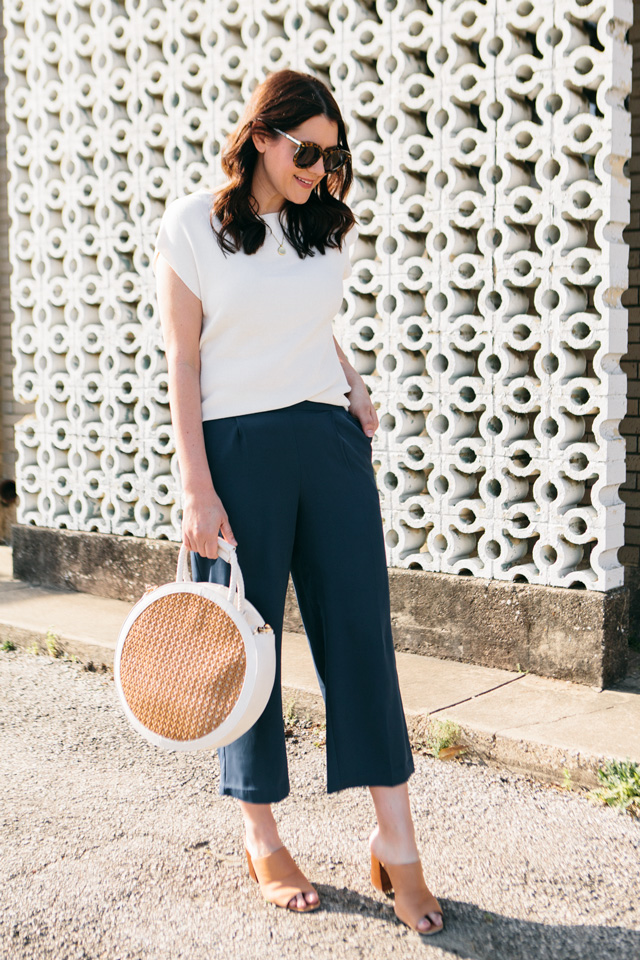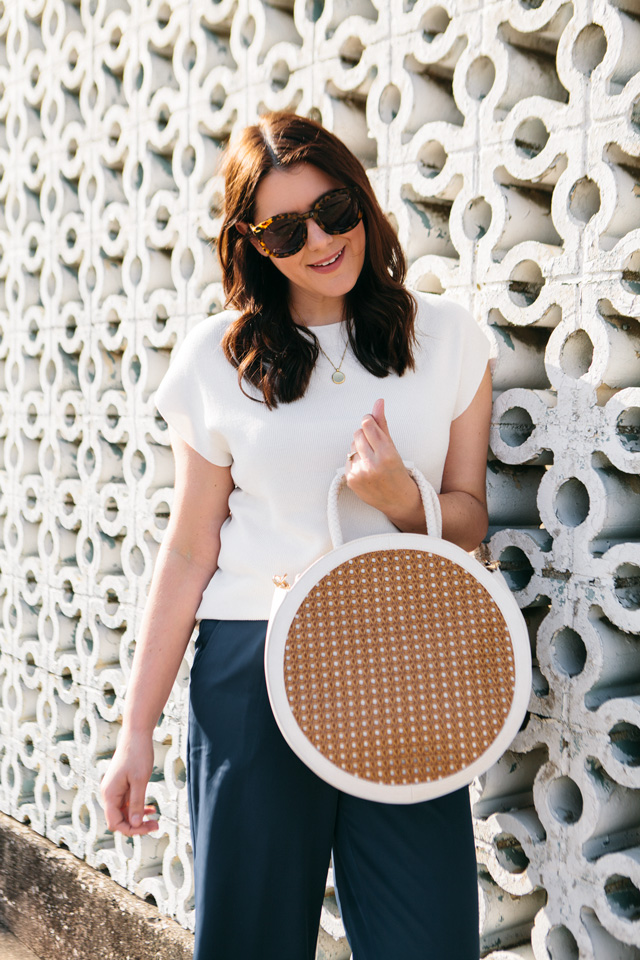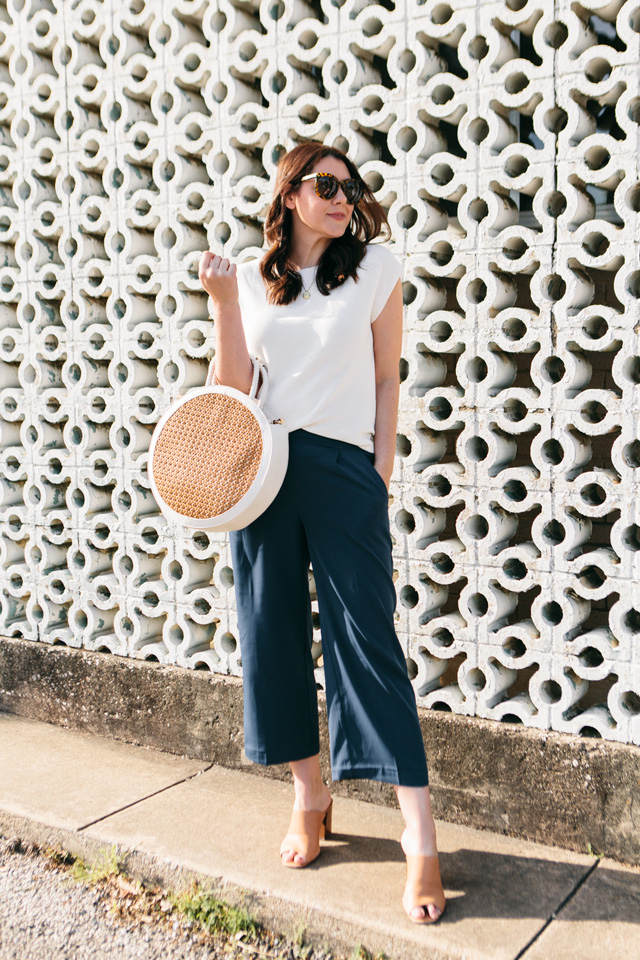 SO let's talk about these pants since I made a pretty bold claim on the title of this post. These are the pants that you need if you are looking for a cute workwear pant or an easy dress up pant for church or just a cute pair of pants to get dressed up! They are only — wait, are you sitting down? Okay, then take a seat and hold on to your butt because these pants are only $17. SEVENTEEN dollars. Like you could get enough change back from a $20 bill to get a snack. Pants AND a snack for under $20. WOW.
So how did I stumble upon these hidden gem pants? Well full disclosure as I'm collaborating with Wal-Mart on a post later this week for their new fashion lines and I ordered a HAUL from walmart.com because I haven't shopped their fashion line in years and it's tough to know what you are going to love from online to in person. (And I mean like $300 worth of stuff. It was A LOT at $20 a pop.) I didn't think I would love 75% of what was in the box, but I did. And not only love, but was very pleasantly surprised by the quality. When I show Bryan these pants, we both agreed that we wanted to go ahead and post these because I am afraid they will sell out AND because I don't think I can say 'hold on to your butt' in a sponsored post. I don't know, maybe I can? I've not asked.
So let's talk about the fit: these are the medium and I find them to be a looser fit at the leg and more fitted at the waist. For me, it's a true size 8 pant. They call them a soft pant which they are soft, but I have to tell you that you would be just as surprised as I was to find that this fabric is thicker than I was expecting. They feel like a trouser and the fit is just right. (Just FYI: there is always a waist tie that comes with this pair of pants. I have it tied in the back because I wanted to show the waistline with my sweater tucked in.)
Secondly, this sweater is from LOFT and is 50% off right now! Have you shopped the sale yet? I did a quick try on at the store yesterday and I posted it to my IG stores! (It's saved in my profile if you want to take a peek!) I am in the medium of this sweater and it's so simple but it truly goes with so much this spring. You can find this sweater here or the entire sale through today here!