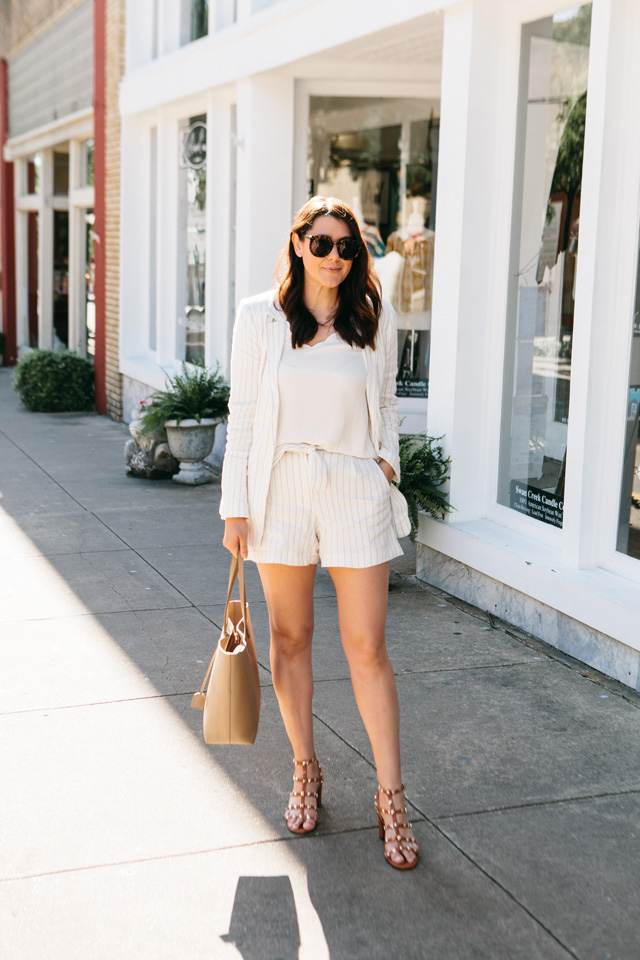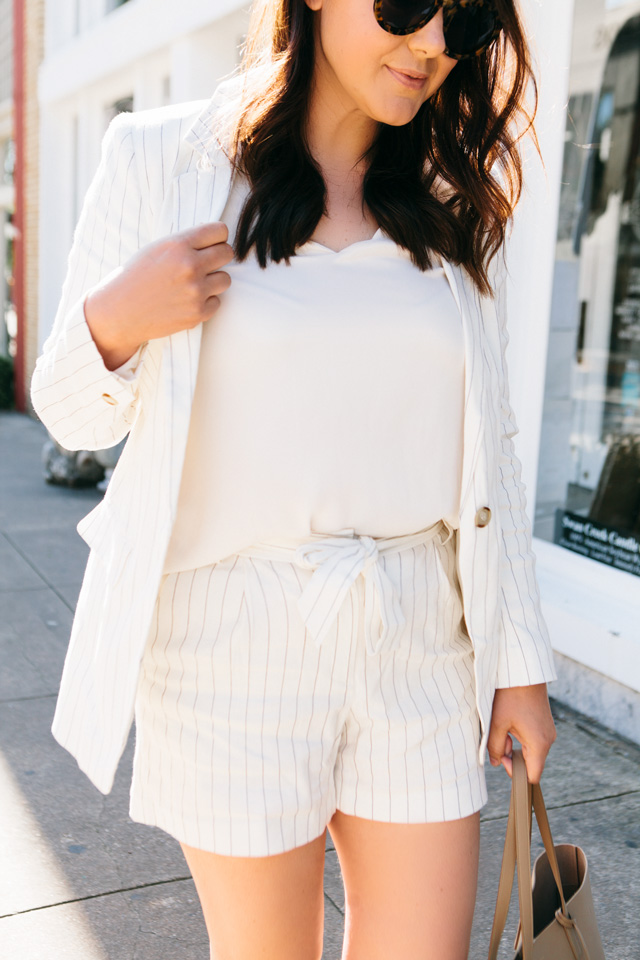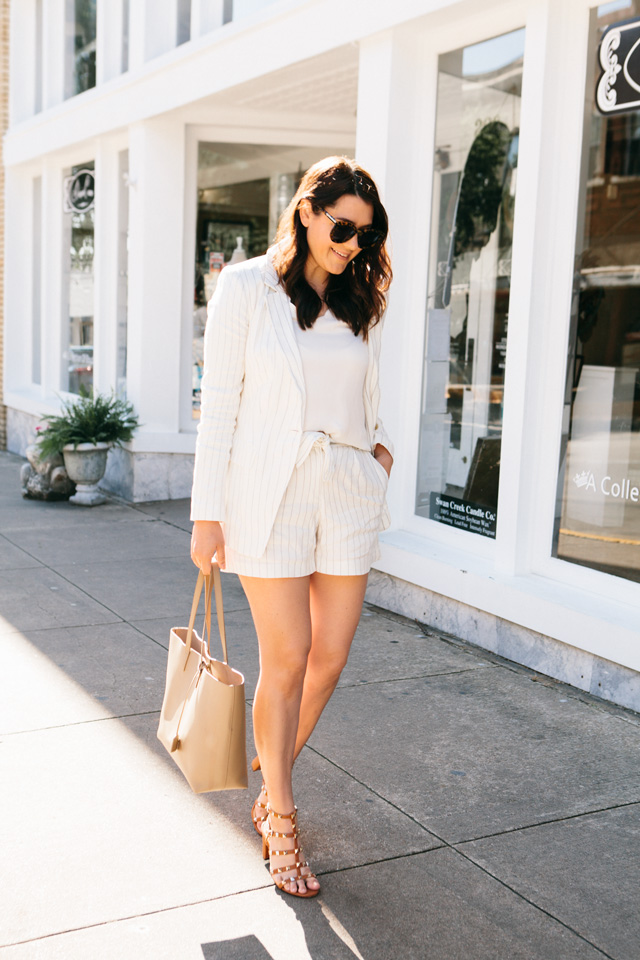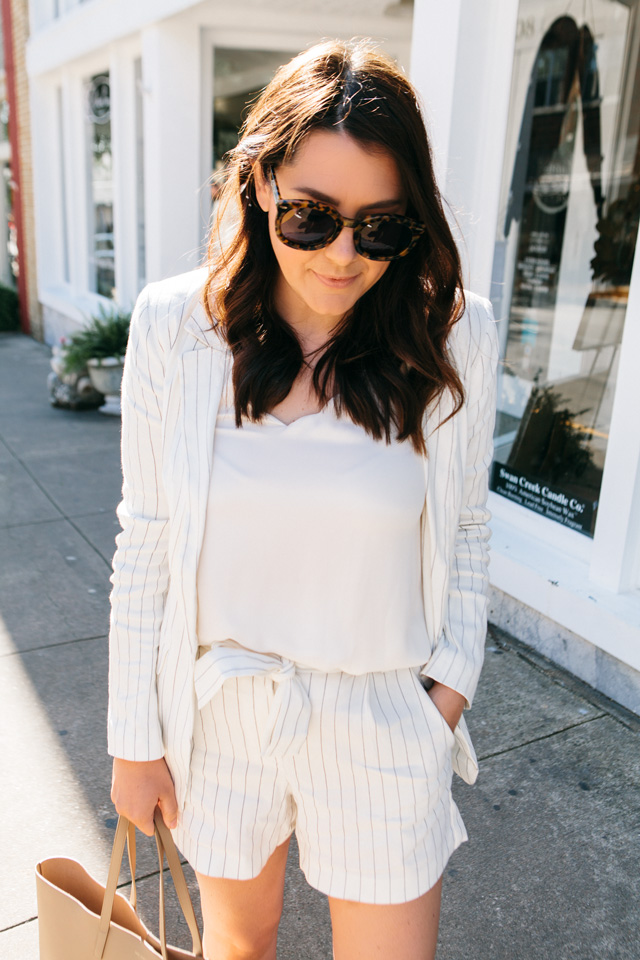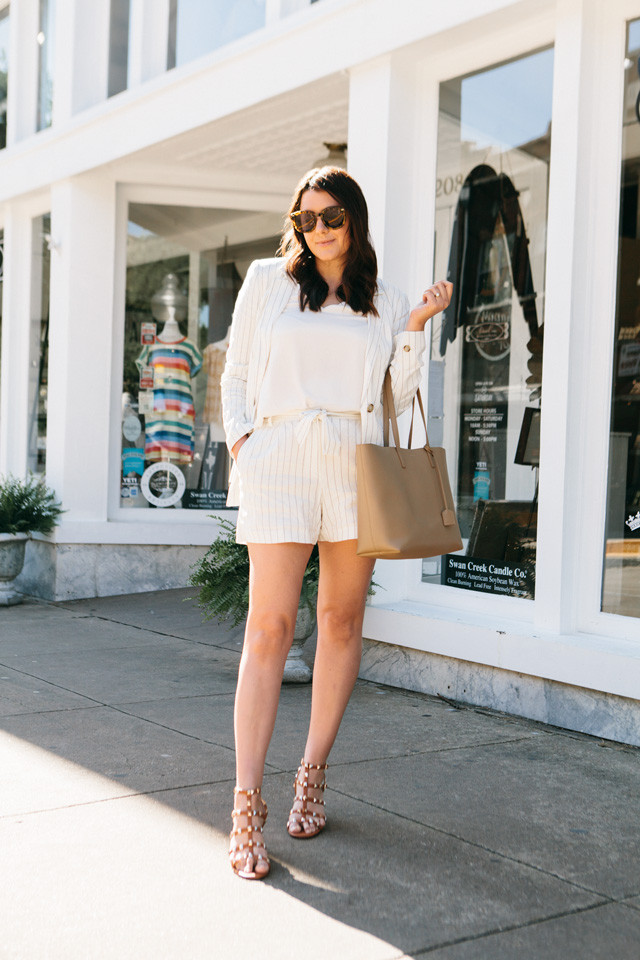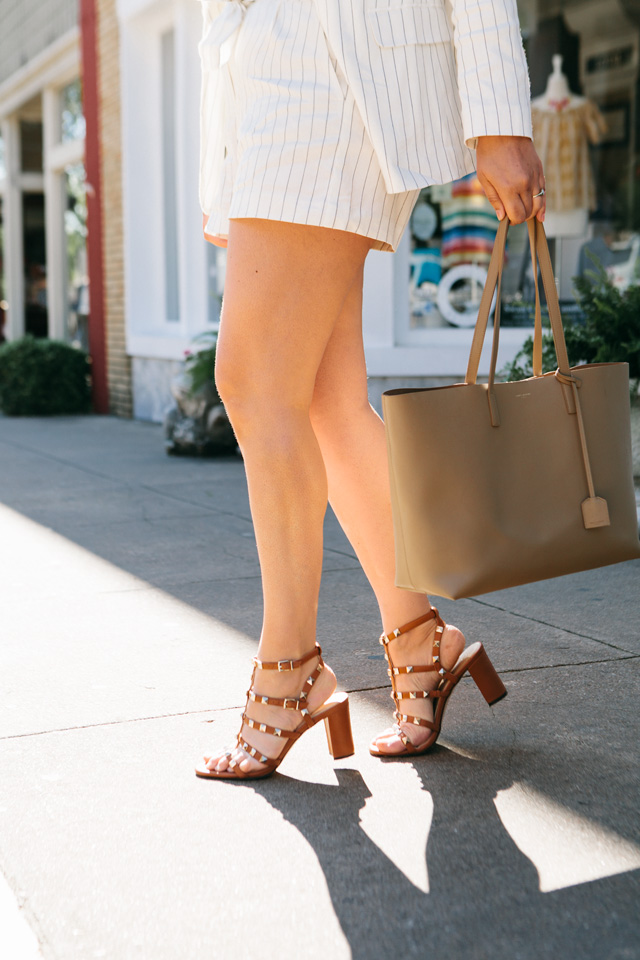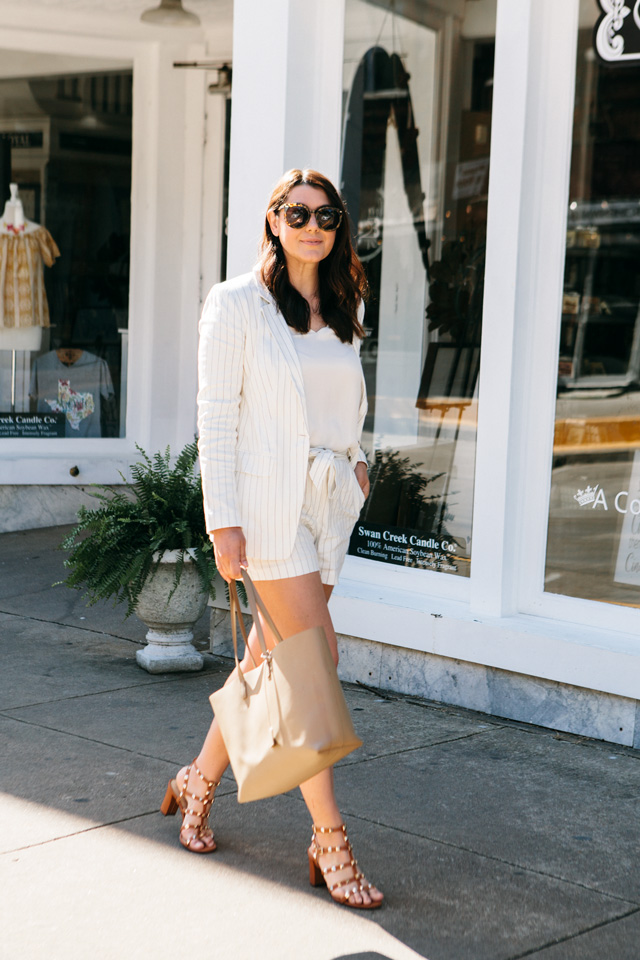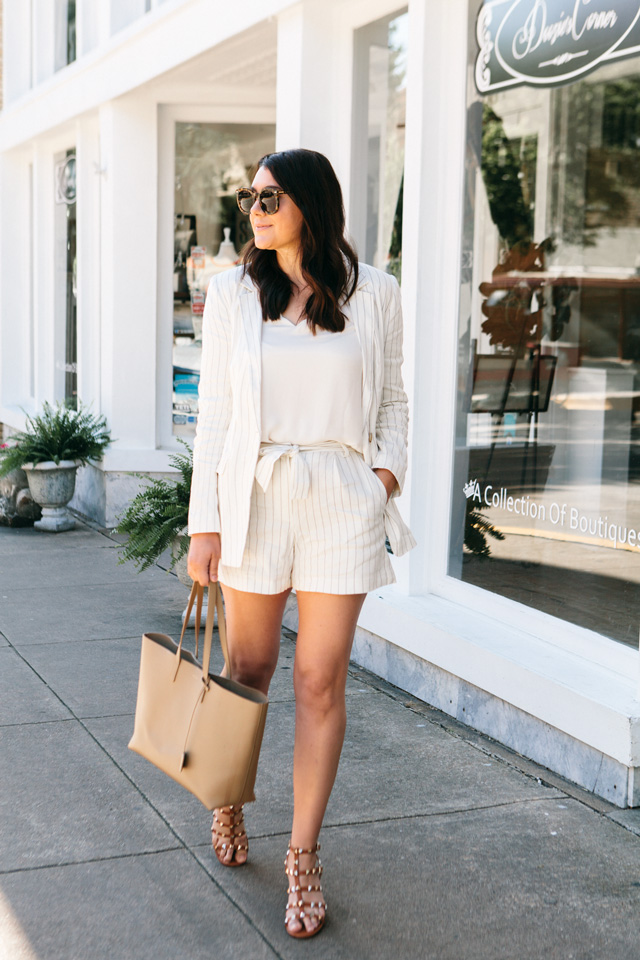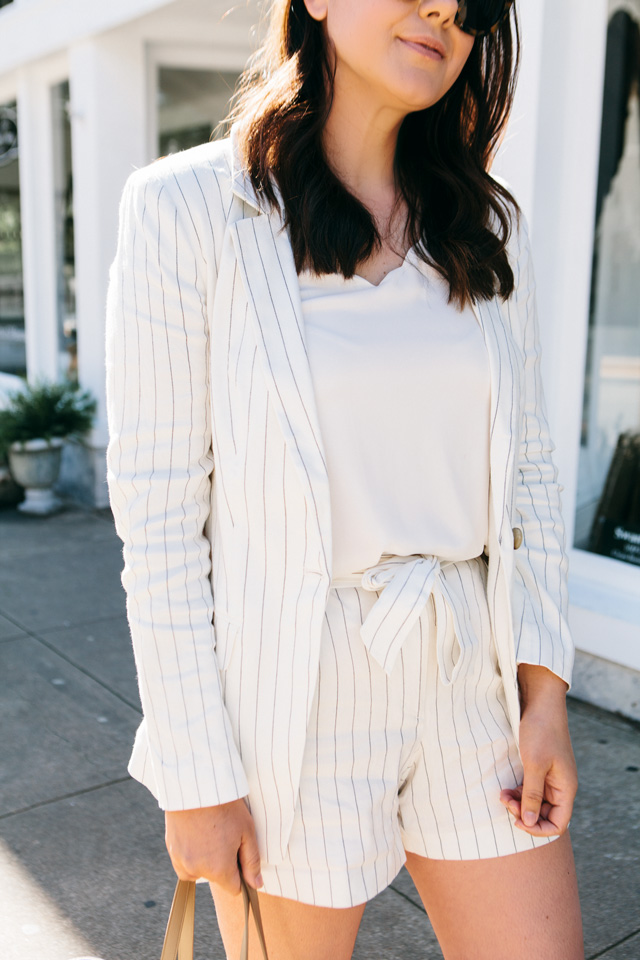 This suit is what my blogger dreams are made of. I've seen this suit trend around lately, mostly in bright or soft pastels and typically in a full pantsuit situation. I don't know if I'm socially prepared for a bright pastel suit, as nowhere I go necessarily calls for this type of ensemble. Perhaps the fellow patrons of Trader Joe's would appreciate my efforts, but it's okay to love a trend and not wear it personally. I simply nodded at the pantsuit trend from afar and let other's wonderfully style this trend.
And then LOFT came through with an everyday friendly version of this trend I thought I'd never wear!
When I saw this outfit in the store I knew immediately it was going home with me. I tried it on to confirm but honestly, I knew just by eyeballing it, it was going to work or I was going to make it work. I am in the 8 of the blazer and of the shorts, both fit true to size (TTS). I paired this with this scallop camisole I've had for a while from Loft, it's a staple in my closet. I would suggest sizing up if you have a bigger chest. The shorts fit true to size, but if you want more room in the waist, as it's a double tab closure and fit, then size up one. I found them to be a tailored true to size.
You can find this blazer here!
You can find the matching shorts here!
If you're on the fence on this whole suit trend, you can always go with just one of the two pieces. If you are a fan of blazers, linen blazers are huge this spring. This one has a light pinstripe which makes it stand out from the crowd. Plus it's not too oversized, as I've seen blazers fit this spring. This one is a nice fit, it fits where it counts. Or if you're a fan of tailored shorts, this is a wonderful pair that can be worn with or without the tie belt, if you aren't a fan of a bow belt. It is definitely not necessary for this pair of shorts to be complete, it's completely optional. I heard a lot of people say that they can't pull off a bow belt at the waist, so do not fret, this pair does not depend on it to be a complete look. If you're looking at just one of these pieces instead of the duo, I've linked a few tops that can go with either the blazer only or the shorts only!
PS: Both of these are 40% off today!! Find the blazer here and the shorts here.