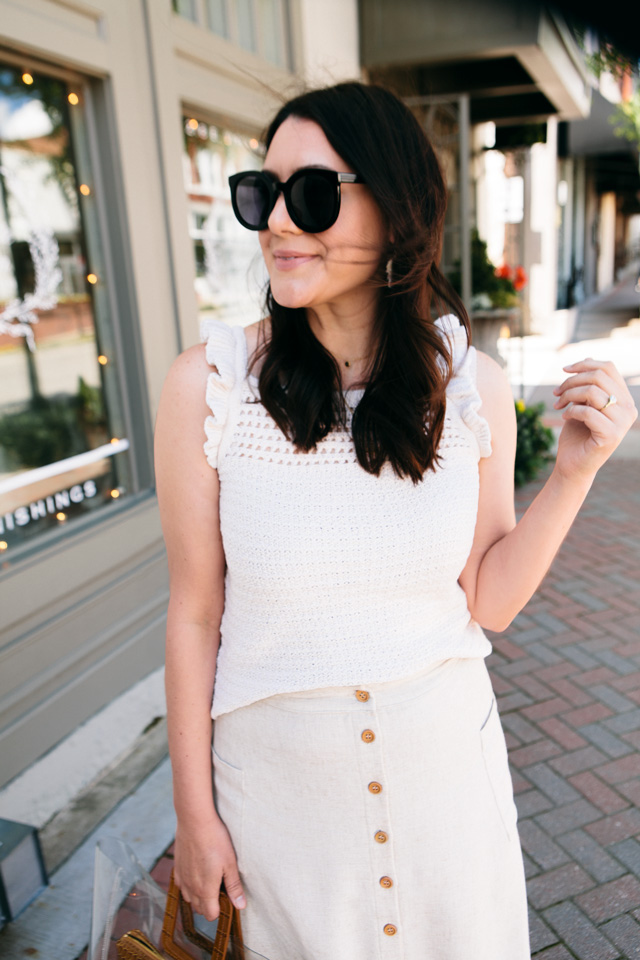 \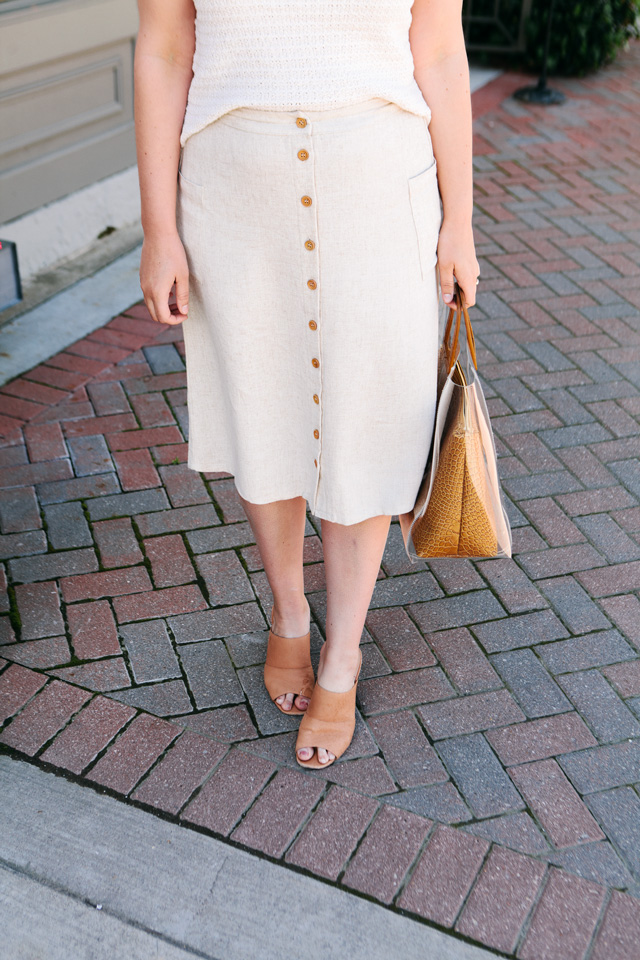 \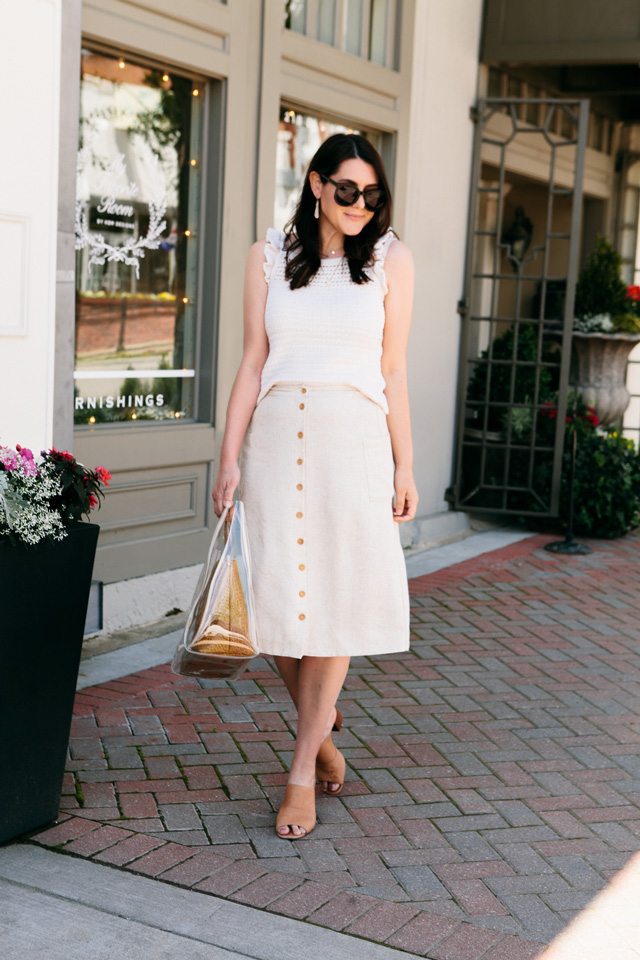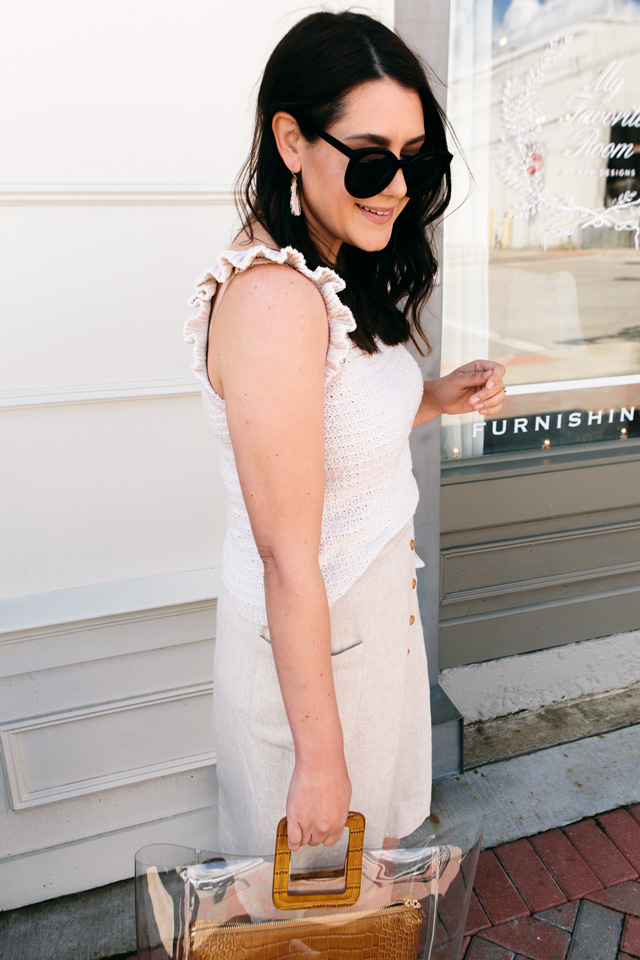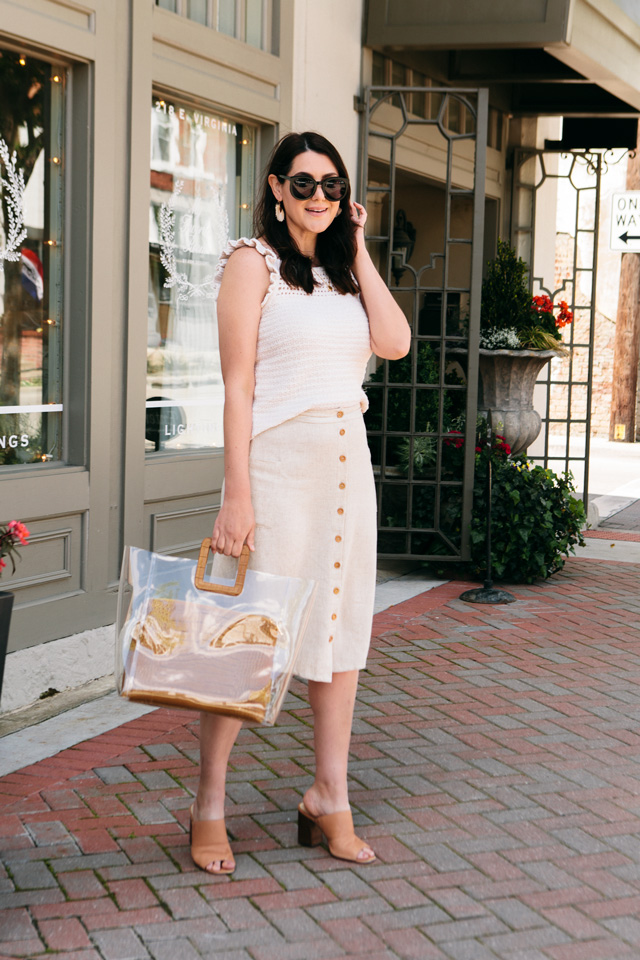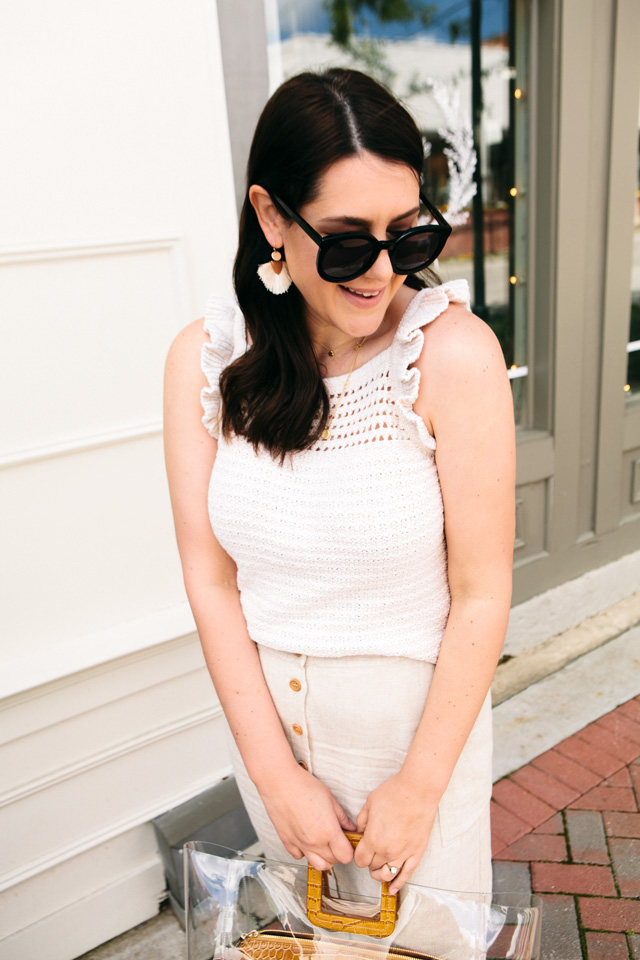 I hope you guys had a wonderful Easter weeekend! We had a small egg hunt for Gemma in my parent's backyard because I wasn't sure she would be able to grasp the concept of an easter egg hunt. Boy was I wrong. We opened an egg and showed her a chocolate was inside and she put 2+2 together. She threw that easter basket over her elbow and WENT AFTER IT. We had to keep tossing more eggs out of her basket because she wanted to keep gathering eggs. She was like me at a Nordstrom sale; eye on the prize, purse on the arm. I get it though, when chocolate is involved I'm on the hunt as well. Next year I'll be prepared with more eggs, since the hunt will obviously be on.
I picked up this top the other day at Nordstrom and was super excited to realize how well it goes with this new linen skirt from the shop! I actually didn't have a plan for this top, I just liked it and quickly grabbed it up. Once I got it home, I realized how well it works with so many things from denim to this skirt to cut-offs and beyond. I like when something like this catches my eye; it's unusual but actually very simple to style. Good job, Madewell. You can find this top from Madewell here! (Or if you prefer to shop, Nordstrom, the top is here!)
I was looking at the things I've picked up this spring and realized that skirts have made a resurgence in my closet this spring. (See this post, this post and this post here!) I don't know if that's because there are a lot of cute ones around or if it's just a need I've had, but I love having the option of a skirt. I like breaking out of what feels like a denim coma that I am in for the winter months. Skirts feel at once dressed up and casual, like this one I'm wearing today. It's a simple fabric, an easy to please beige color and I can dress it down with sandals or dress it up with heels like here. This skirt would work just as well with sandals and a tee tied in a knot as it does with this fancy-ish sweater and heels. That's the sign of a very good skirt.