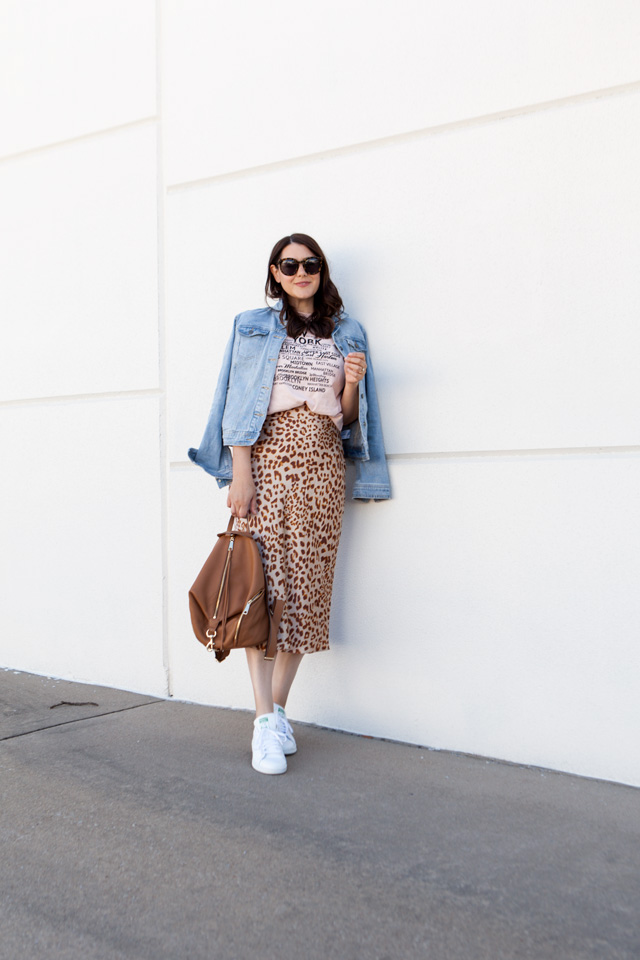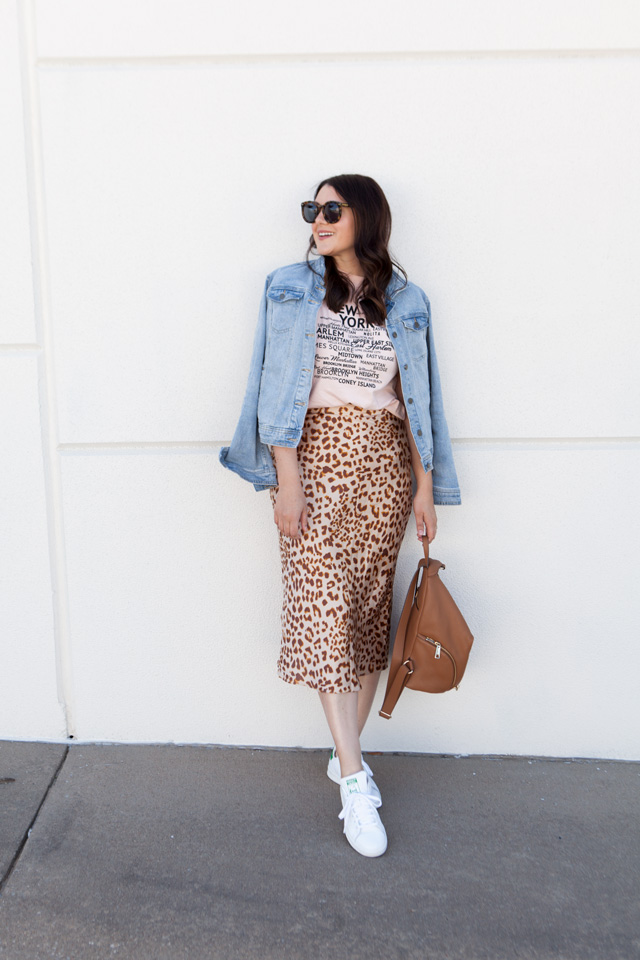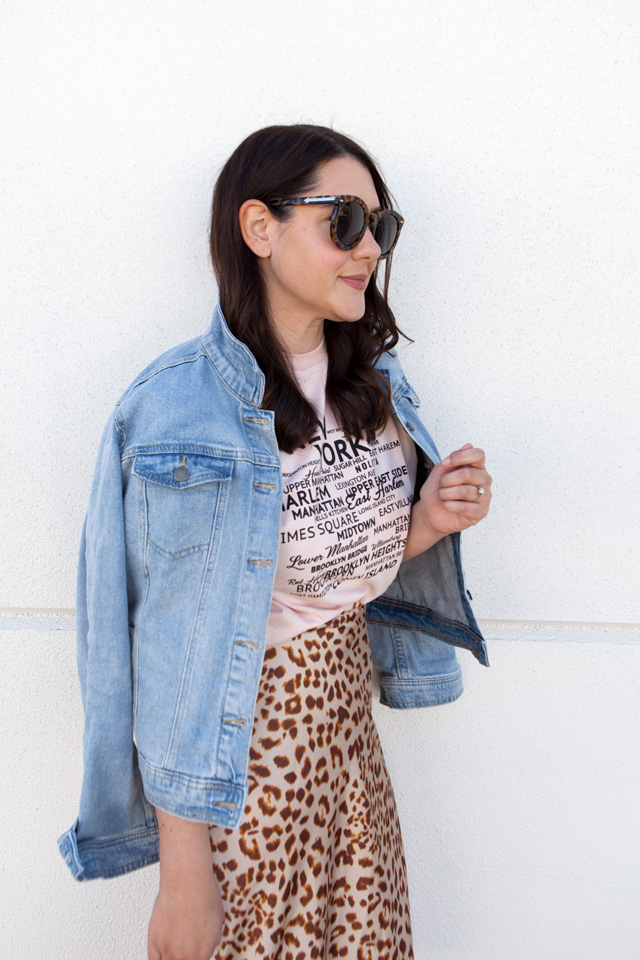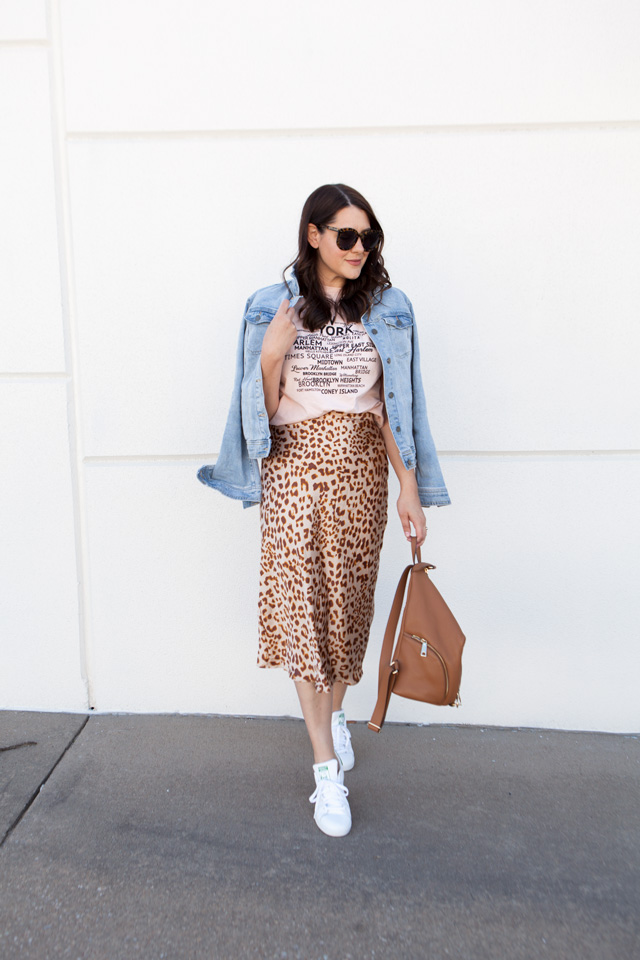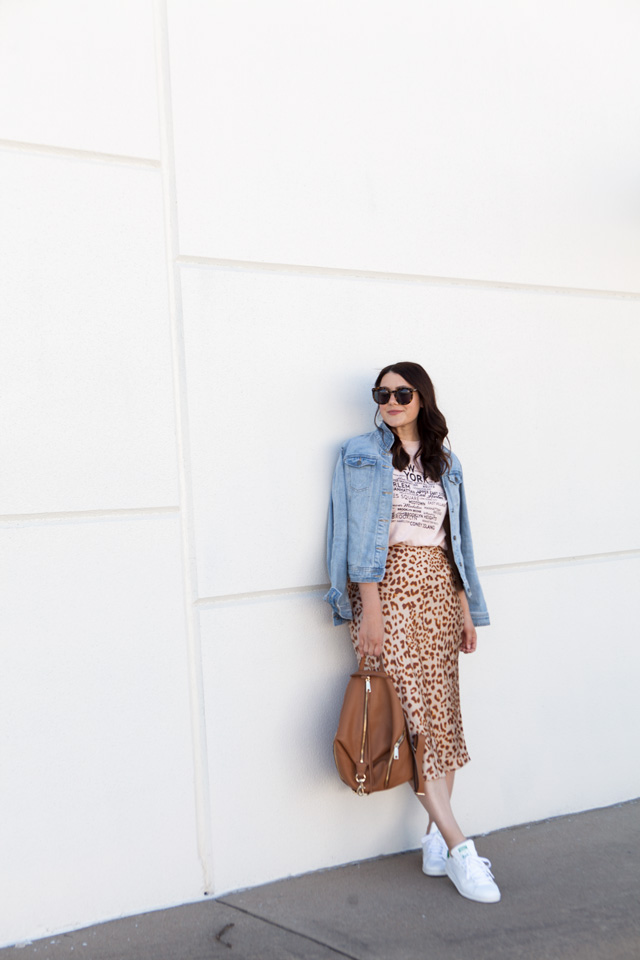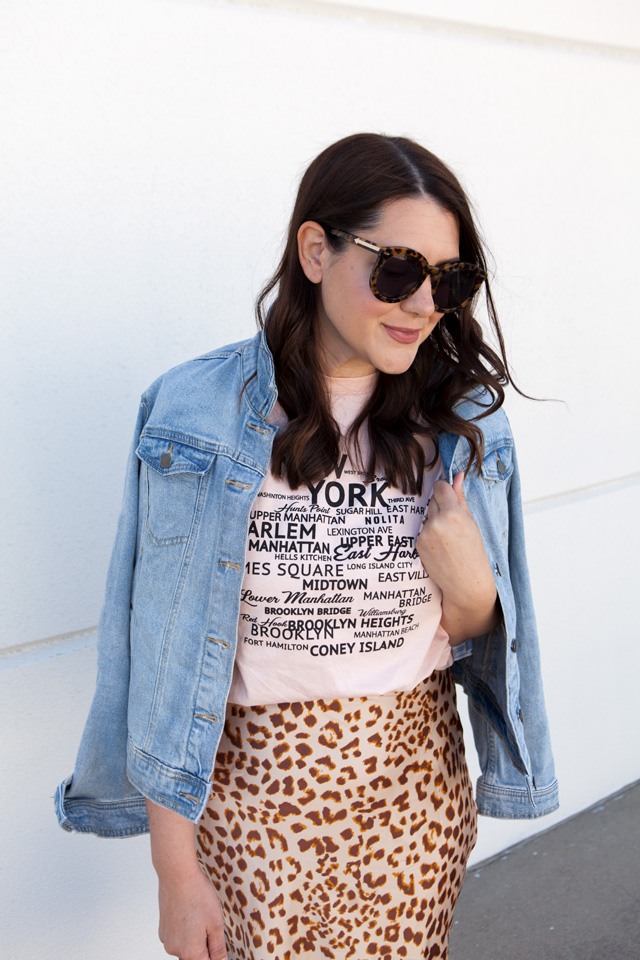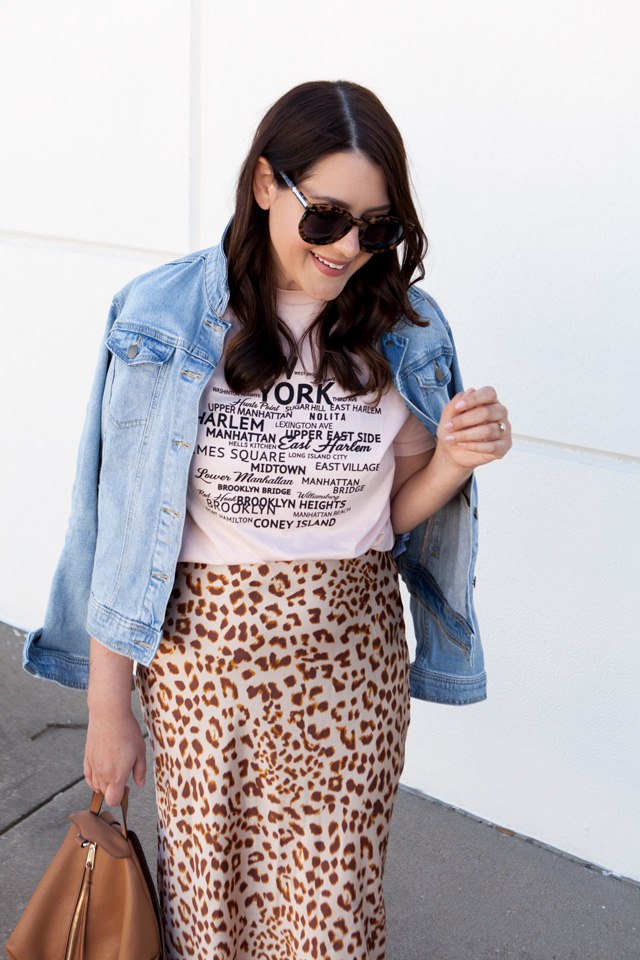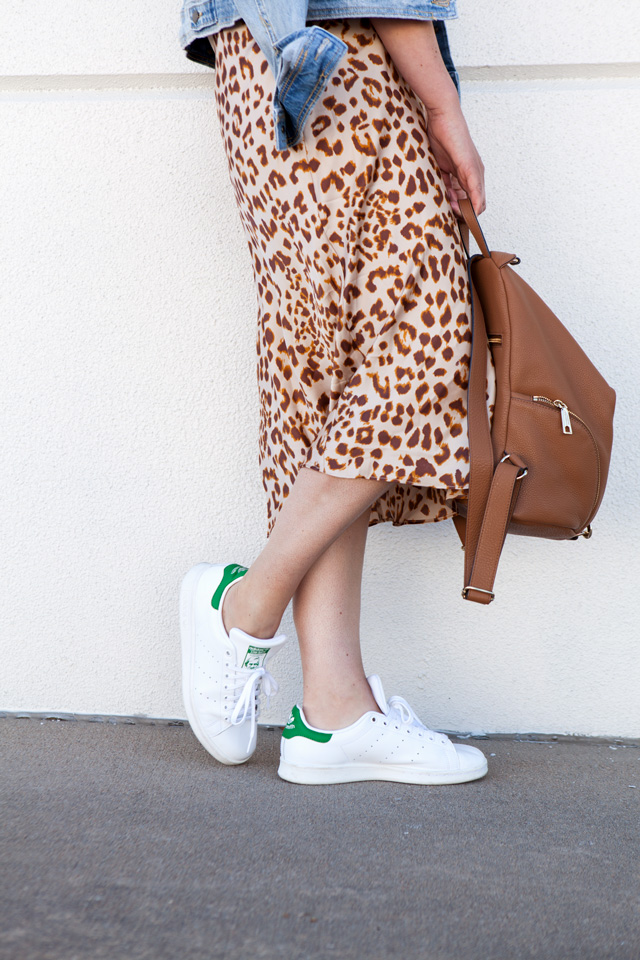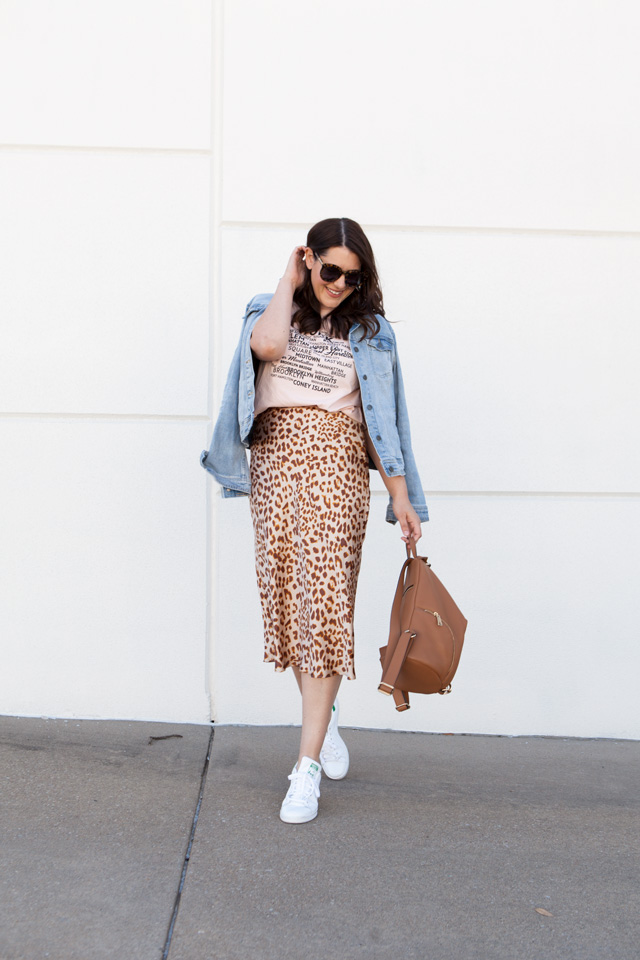 At first, I had this post titled ' A little bit of leopard' and then I looked at my photos and quickly realized the error of my ways. This ain't a little bit of leopard, this is A LOT OF LEOPARD. And I am here for it 100%. Have you seen this trend around? Not only leopard print, but specifically the leopard skirt trend. I've seen it a lot with just a simple white tee, which I also agree with, but I wanted to…you know…Kendi up the outfit a bit. I love the idea of sneakers with most anything these days so my trusty Stan Smiths started this whole outfit idea. I paired it with this graphic tee and my new denim jacket from last week's try-on. Let's break this look down:
Lot of Leopard Options!
So what are your thoughts on this lot of leopard trend? Do you like it in a little dose or a big dose like this skirt? I think I'm leaning hard into the more is more with leopard look! Let me know your thoughts below!