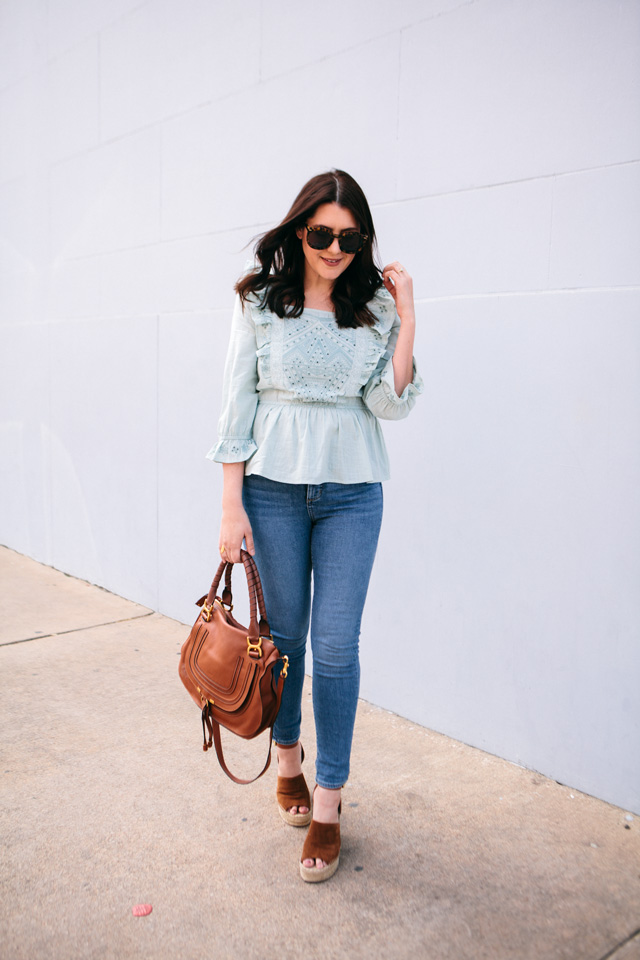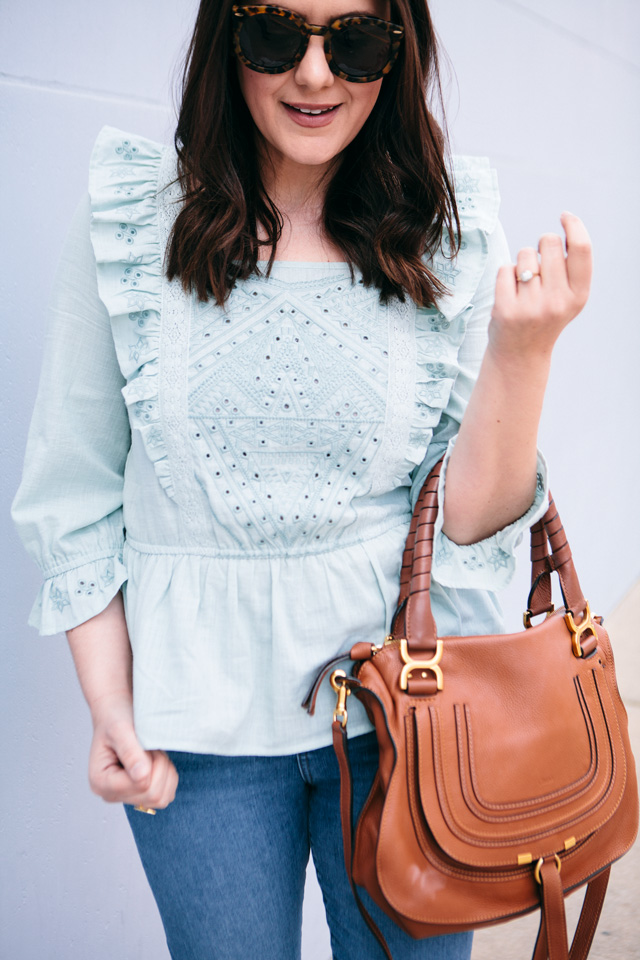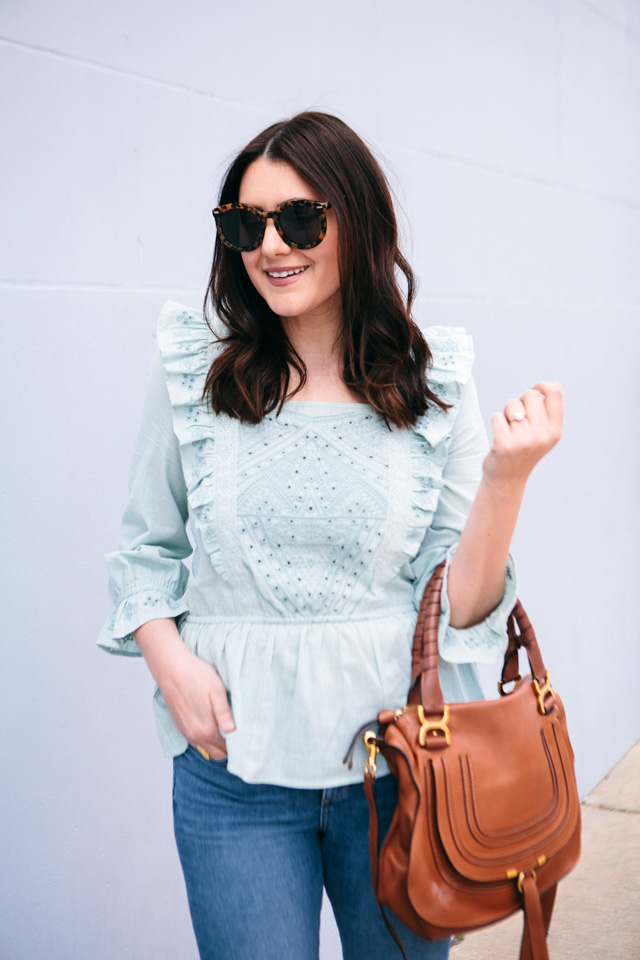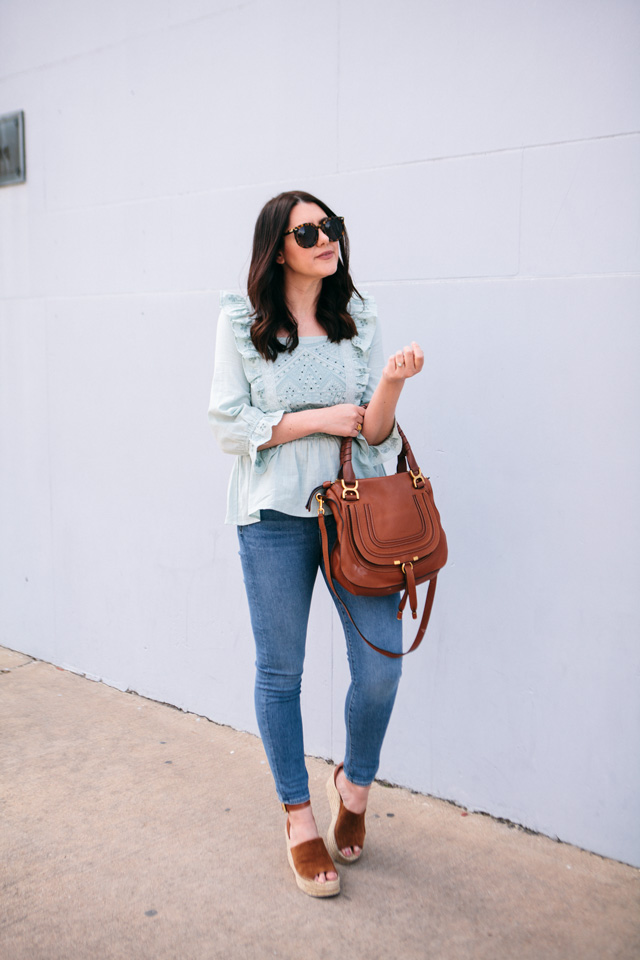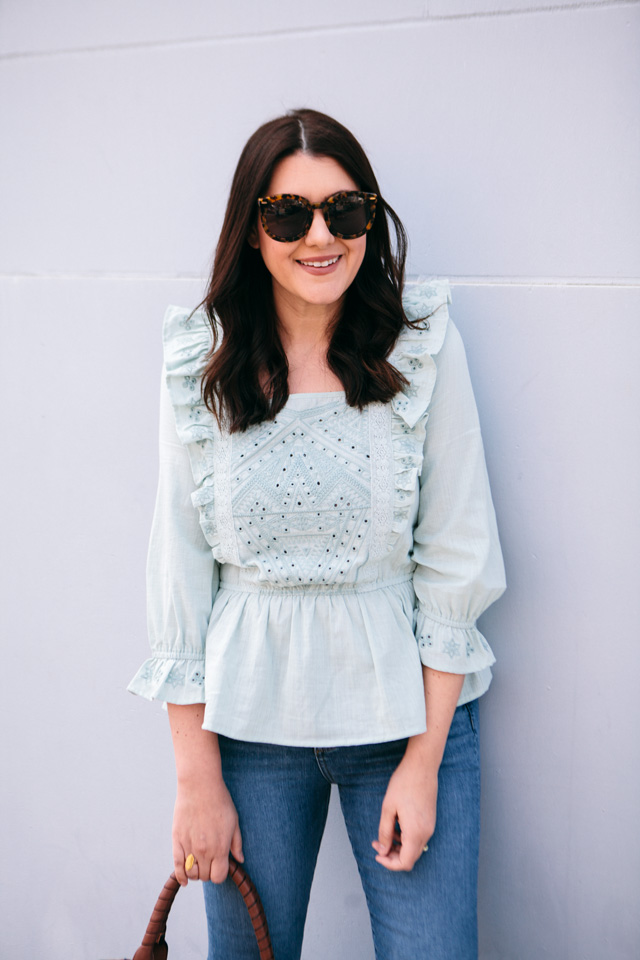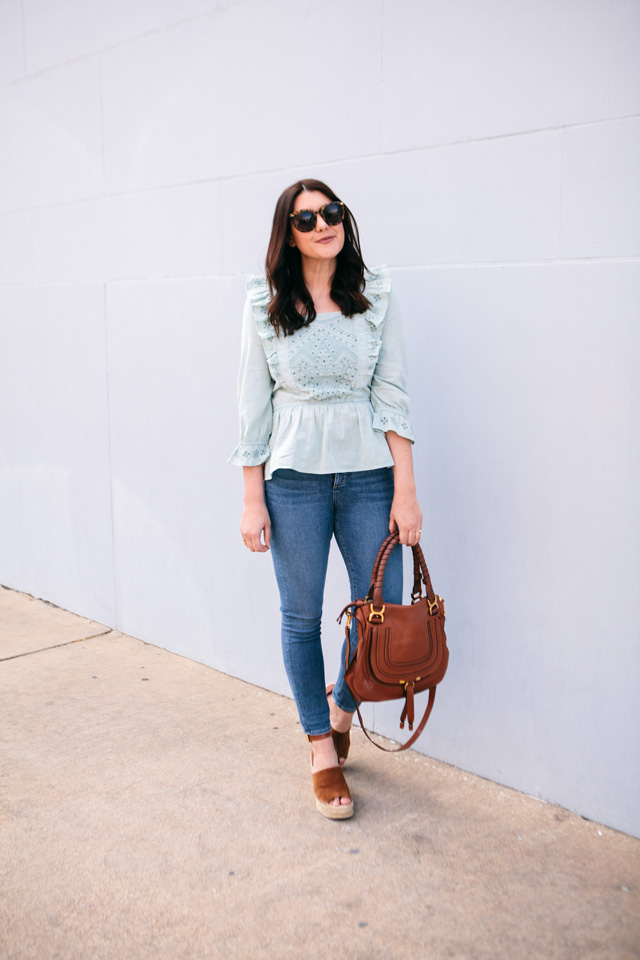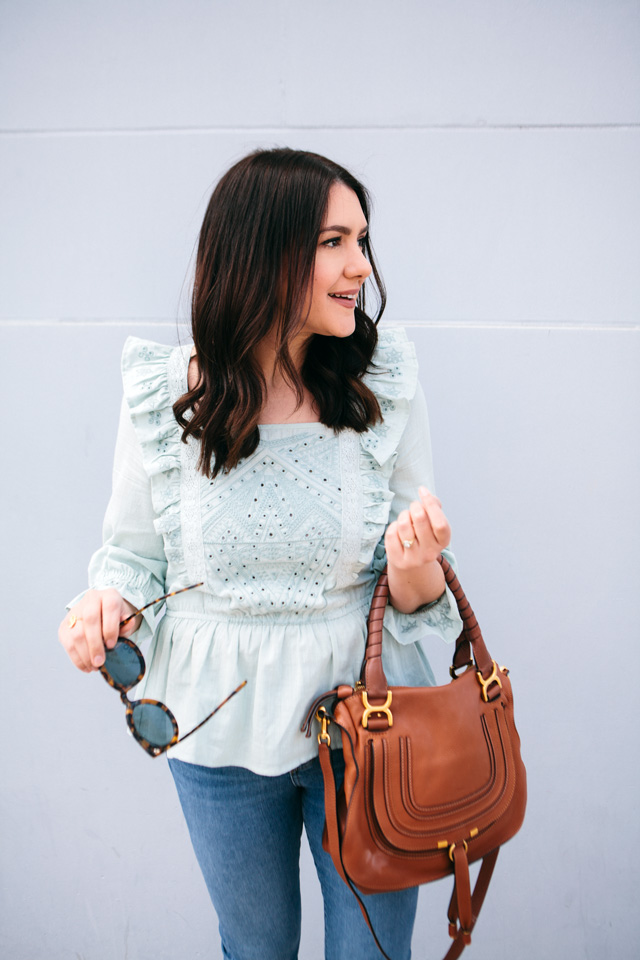 Happy Friday, friends! I'll keep it quick but mainly because I've got a sweet toddler wanting to also type on my keyboard this morning. I just wanted to let you know about this top everyone loved on IG stories last week! This top is from Everyday & Co and is 20% – 50% off through the end of the sale tomorrow! (It's a spend more / save more sale! If you just buy this top, it ends up being under $50!) You can find this top here!
We've got a wild weekend ahead of us. And by wild I mean a few park dates, a quick trip to the mall (so 90s of us) and I've got a girl's night tonight with two of my favorite humans, other than B and G. I'm a little nervous to be away from her for the evening, but less worried about Bryan being with her and just kind of sad about missing our normal Friday night evenings. Do you deal with this weird feeling of wanting to get out by yourself but also immediately missing your crew? That's where I am at right now. Any thoughts on dealing with weird mom guilt are appreciate 😉
PS: these jeans are LOFT and they are SO soft and comfortable. Kind of like pajama jeans, tbh. They are on sale as well (40% off!) through tomorrow!) You can find them here.
And last but definitely not least, these espadrilles are my favorite from season over season. They are Marc Fisher and these are the same ones I've worn since 2016 and they are not stopping any time soon. If you're looking for a very good duplicate, I found this one at Target! This weekend is Buy One Get One 50% Off for sandals and these are included! You can find the Marc Fisher Espadrilles here and a great pair from Target here!