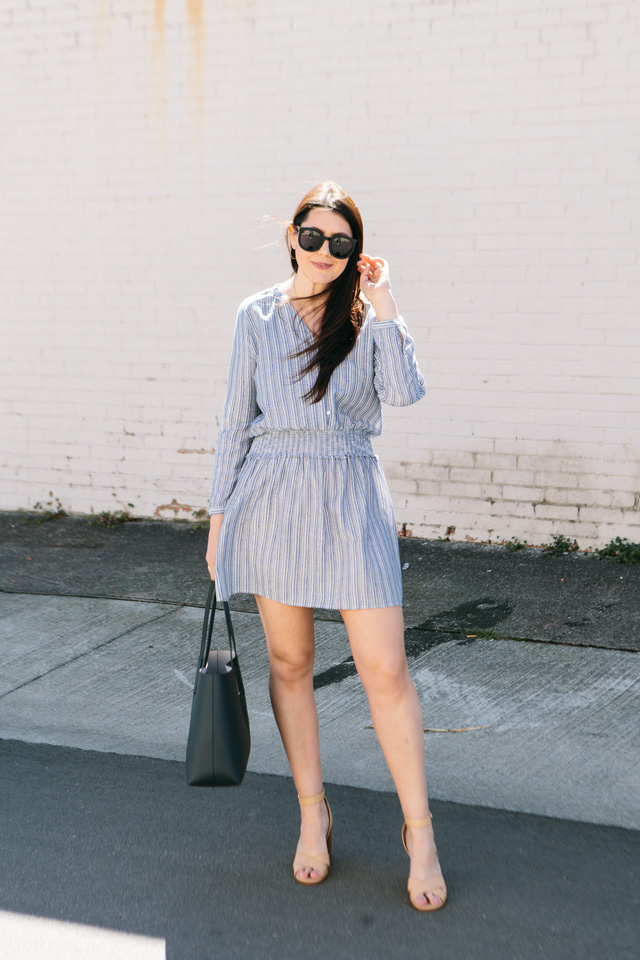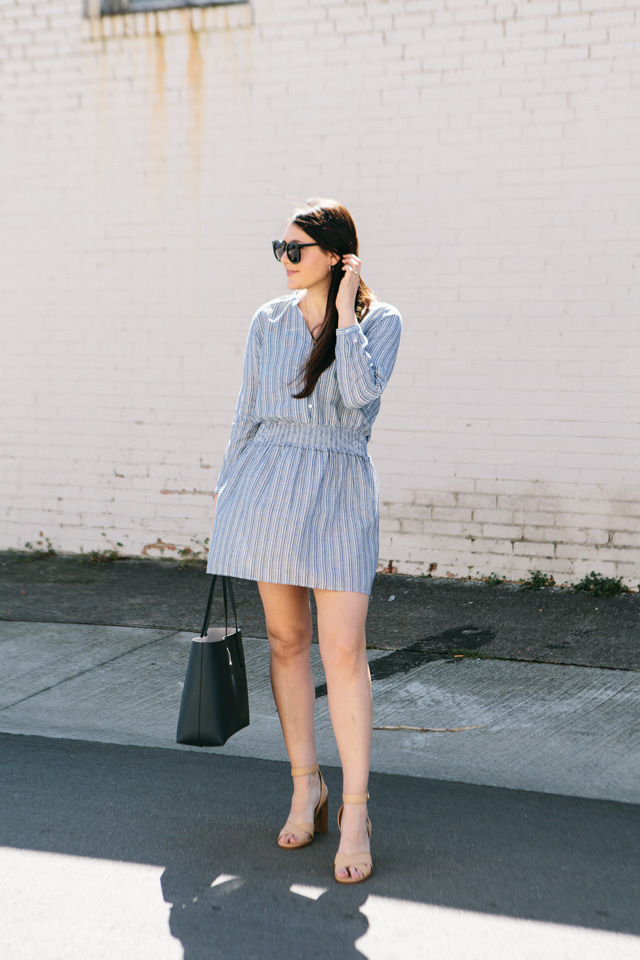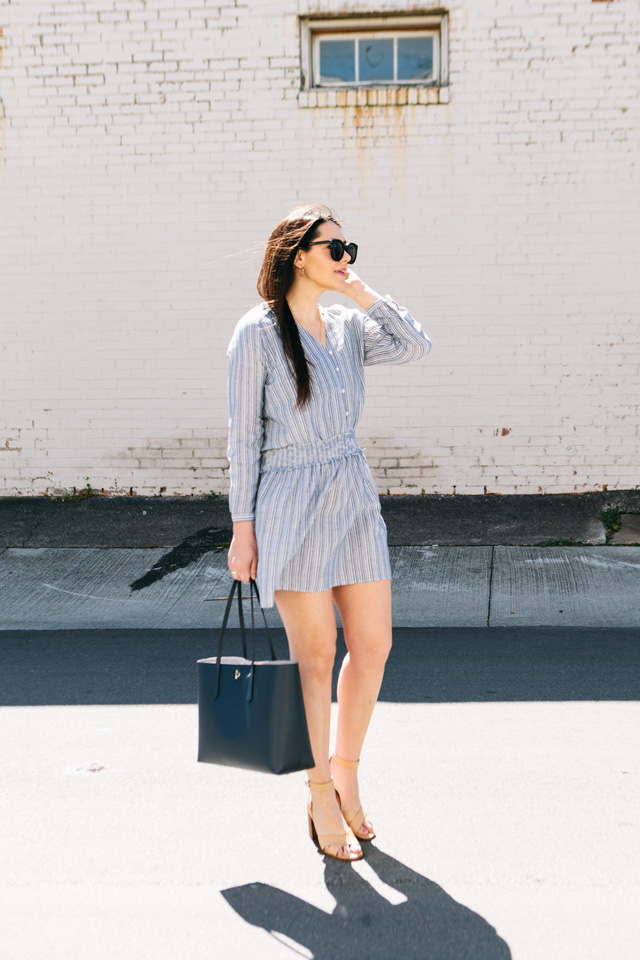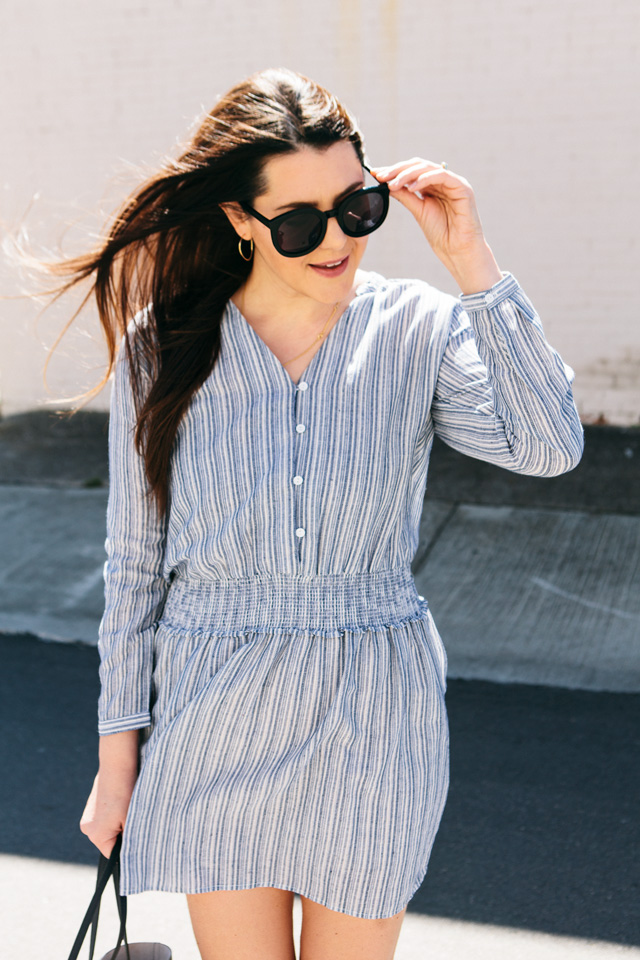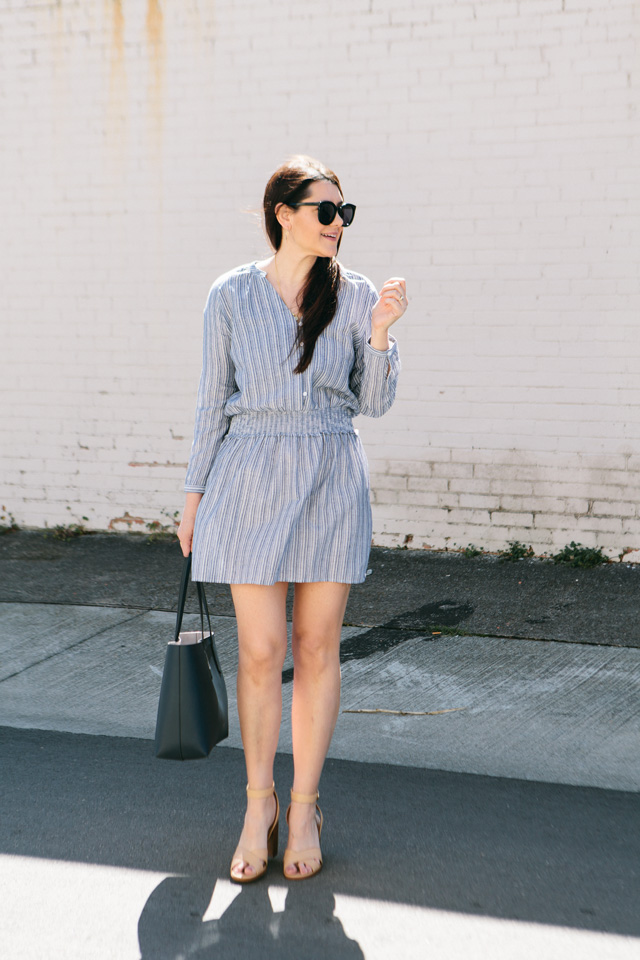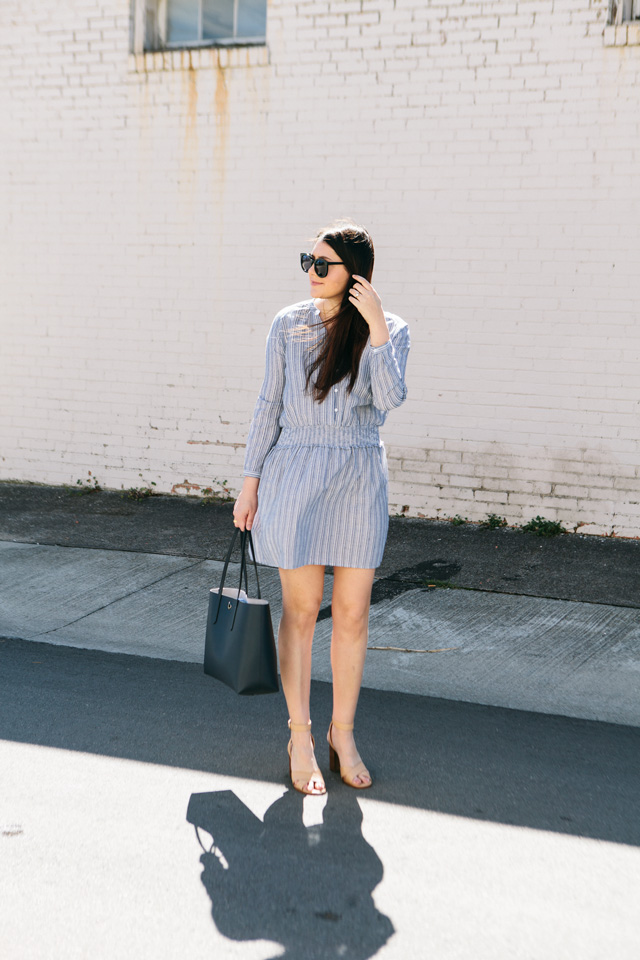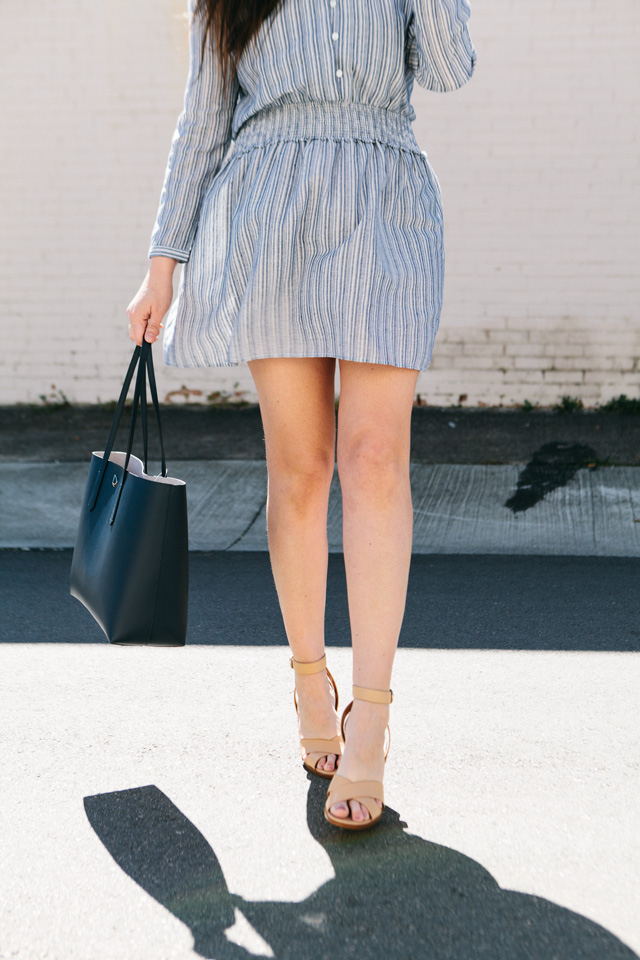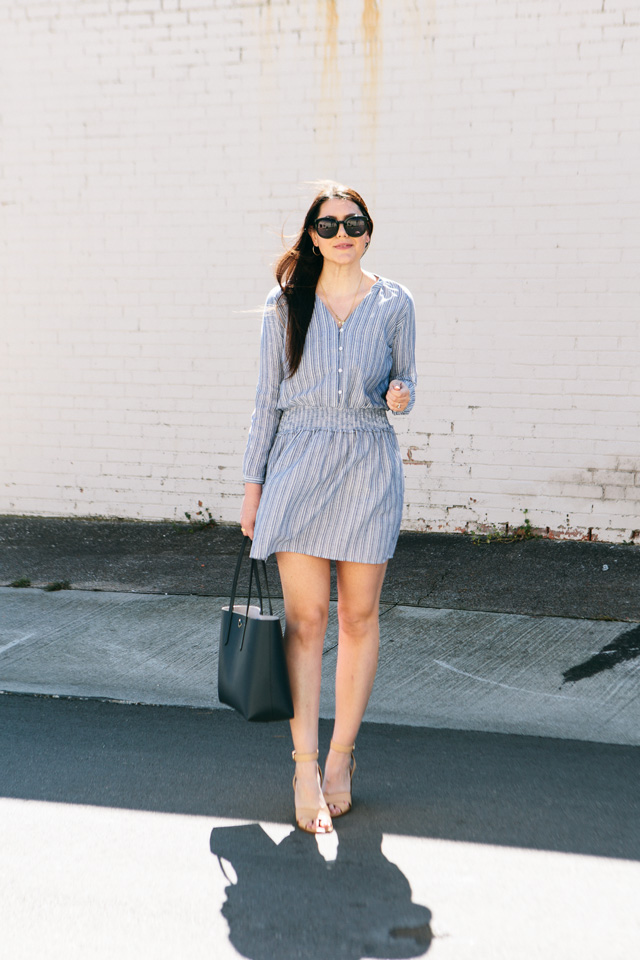 If it looks like I was in a wind turbine during these photos, I basically was. Spring is here and it is pissed. But that's fine, I'll trade the grey rainy days for sunny, windy days. Also, don't you love wearing a dress when it's super windy out? I don't always wear a dress, but when I do I make sure the wind is blowing 50 mph. 😉
Let's talk spring dresses! I feel like it's such a transitional piece from winter to spring that really shows the change of seasons. I rarely wear dresses in the winter so when spring comes around I am immediately drawn to dresses and skirts as it's such an opposite feel of how I've been dressing for the last few months. (Why don't I love dresses in winter? A) I hate being cold and B) I've got a love-hate relationship with tights.)  Let me tell you there are a ton of great dresses out right now! This one is from the Everyday Shop and is under $50! You can find it here. It's a very relaxed fit and would look amazing with flat sandals like these this summer or even with sneaks and a denim jacket to make it a bit more casual. Find the dress here and some outfit add-ons below!
Summer Outfit Inspo:
Weekend Outfit Inspo:
I'm calling it right now — these are my favorite shoes for spring. There is usually one pair that I adhere myself to each spring and it's early to call it, but I'm pretty sure it's these heels. They are the perfect nude leather and the heel height is just right. They are also super comfortable which is a win! You usually don't find all three in one shoe. You can find these Marc Fisher heels here!
Happy Monday, friends! We are working on some amazing things for spring over here. 🙂 Stay tuned!