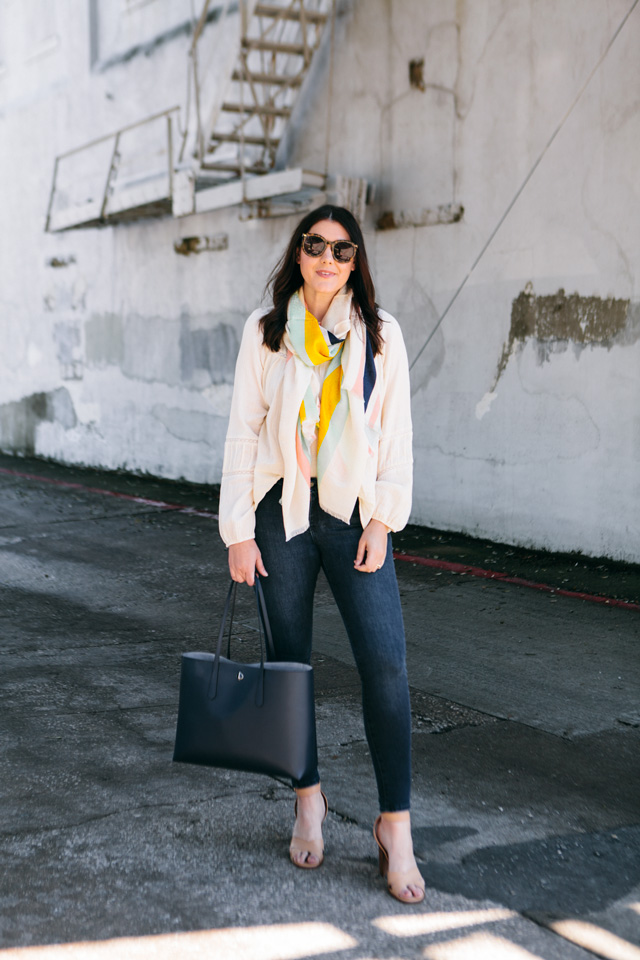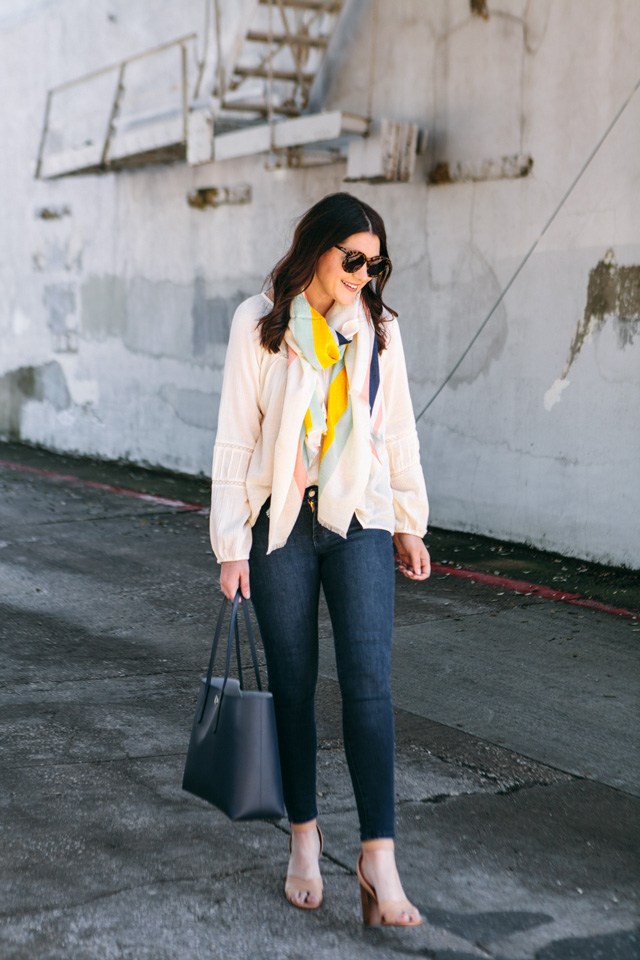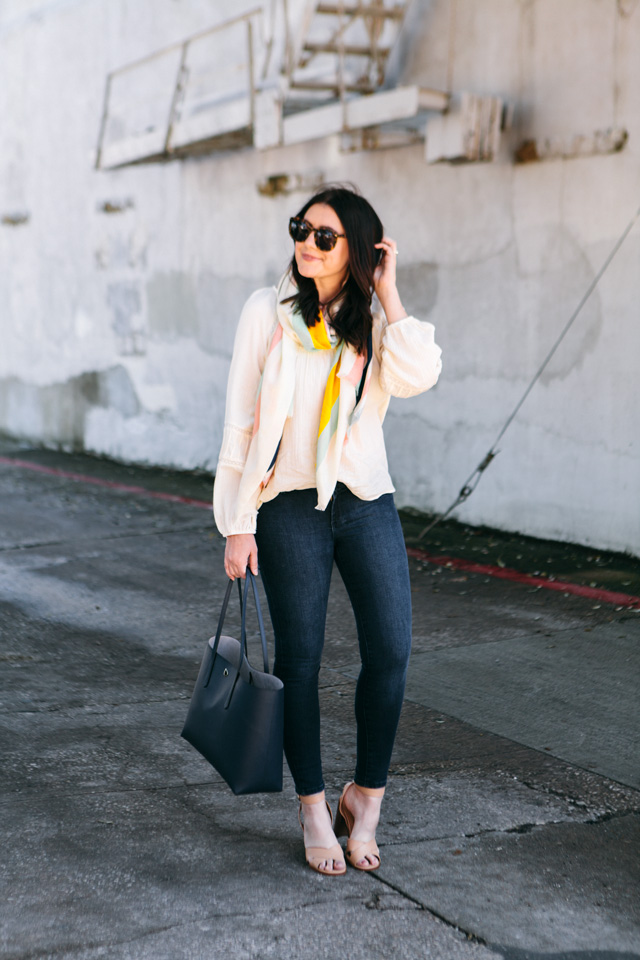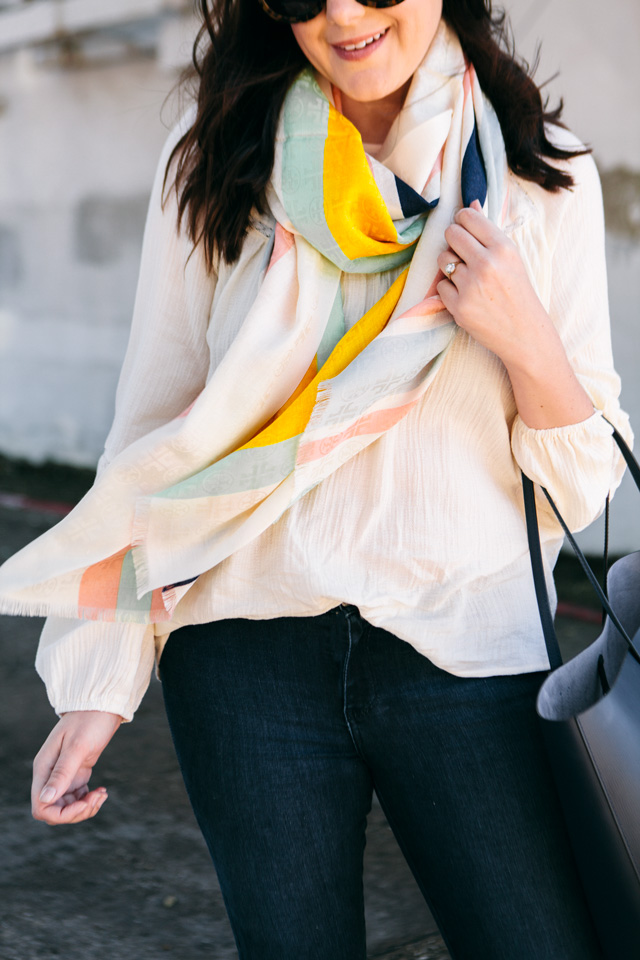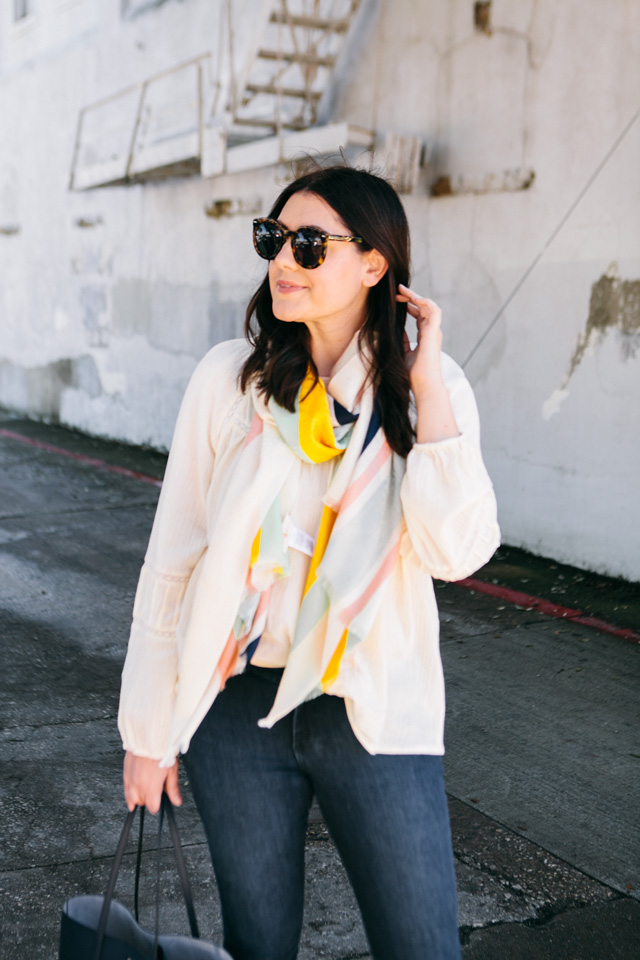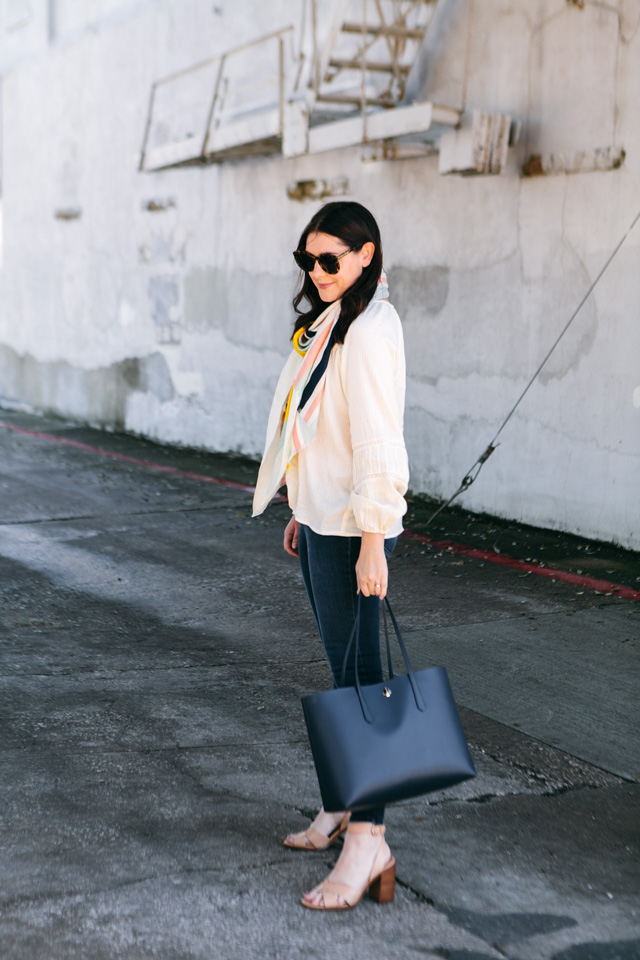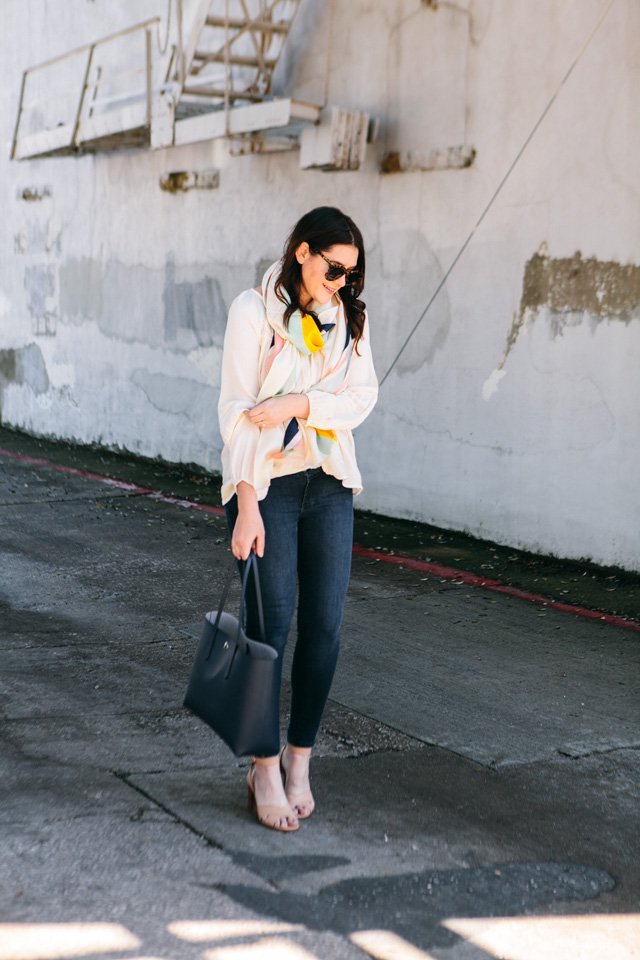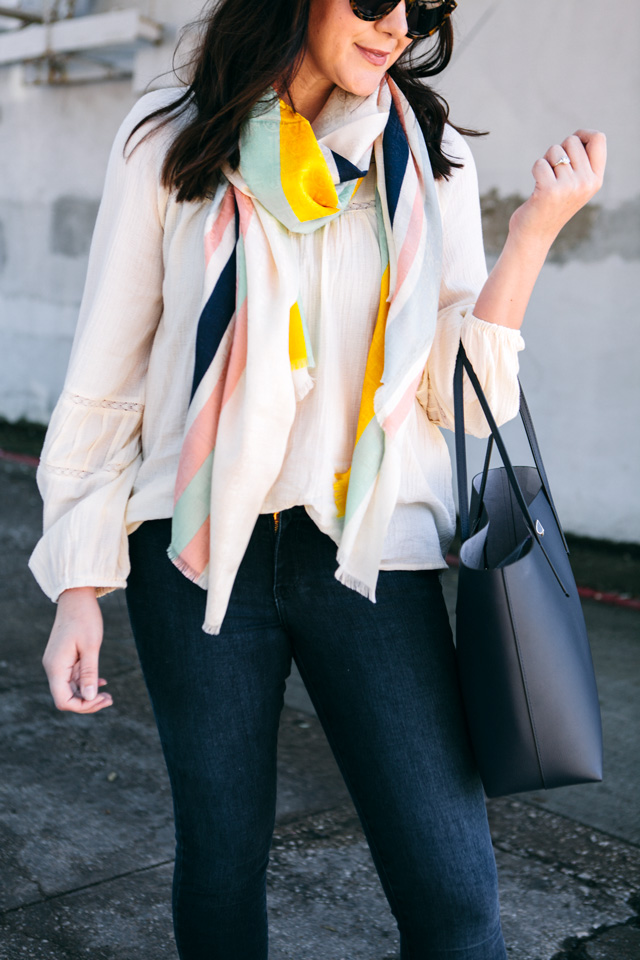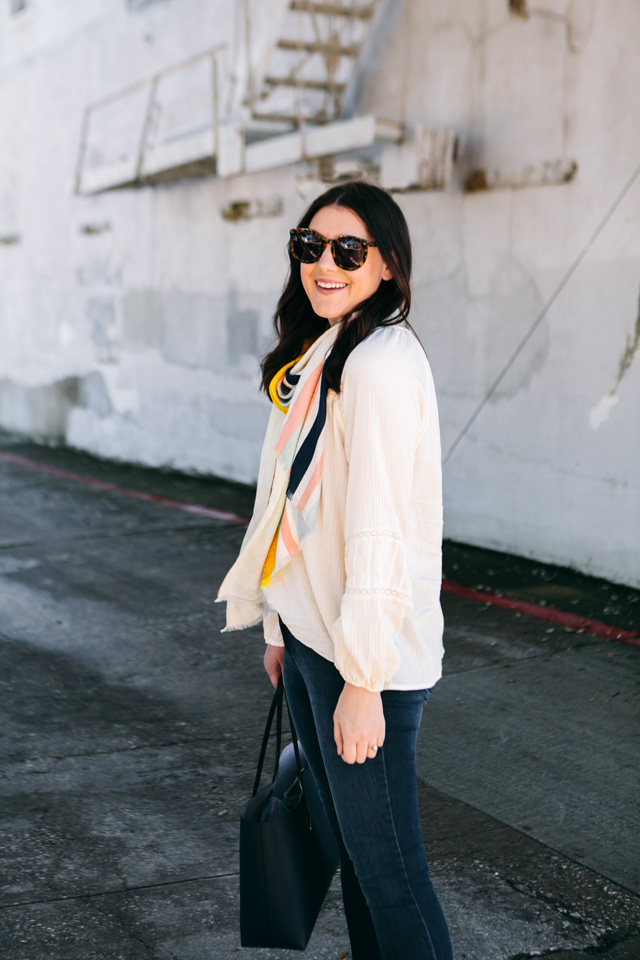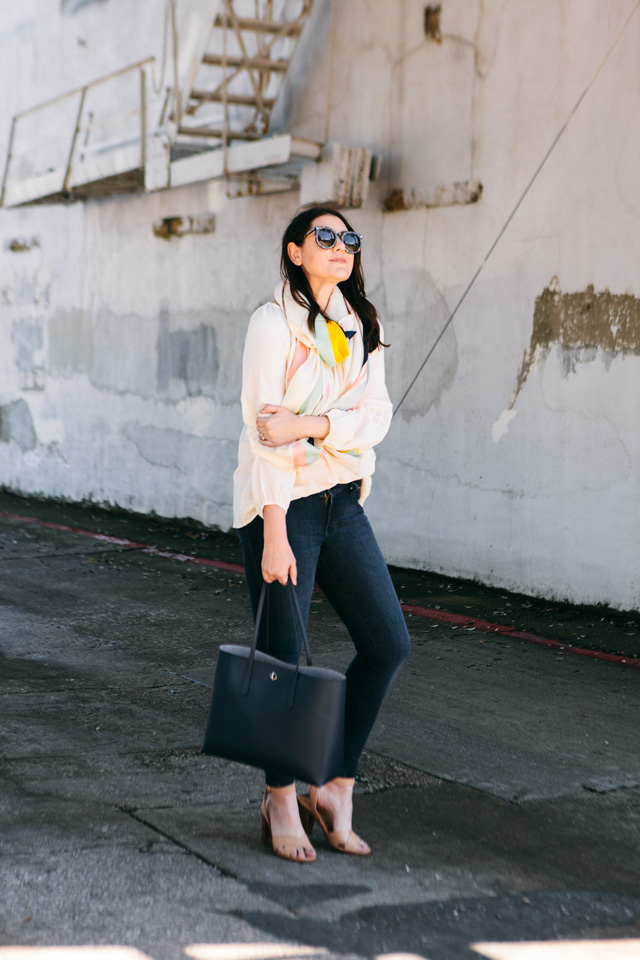 Happy Monday! I am struggling to get going this AM, how about you? I've got a big Venti coffee over here and it's helping. But if you were looking for Monday Motivation, I don't know if I'm the cheerleader for that today. I would be perfectly fine to pull my covers over my head and go back to bed. BUT we've got things happening at the shop and it's just the prettiest spring day. It's too good to waste it in bed. 😉
You guys. I'm so freaking happy that it's spring. I know I say this a lot but I am a full sunflower — I need the sunshine to come alive. I feel like there is great creative energy in the air and it makes me want to wear all the colors of the rainbow. Kind of like this scarf I picked up! (Side note: I found a similar one at Loft for less!) This scarf is Tory Burch — isn't it so pretty? Rainbow pastel stripes are just about the happiest thing I've seen on a scarf. I wanted to pair it with this top from the shop (we only have 2 left but I've linked a few more!) I love, love this top. It runs a bit big but in a lovely, boho, Free People way. This other off-white top is from the shop as well and would work with this look, too! PS: today only get 30% off your order! Use code KE30 at checkout!
Here are a few other blouse options to go with a scarf this spring:
Also — I'm loving scarves again. Is that weird? I've bought two in the last two weeks. Are you loving them or is this just me going through a phase? Discuss amongst yourselves.