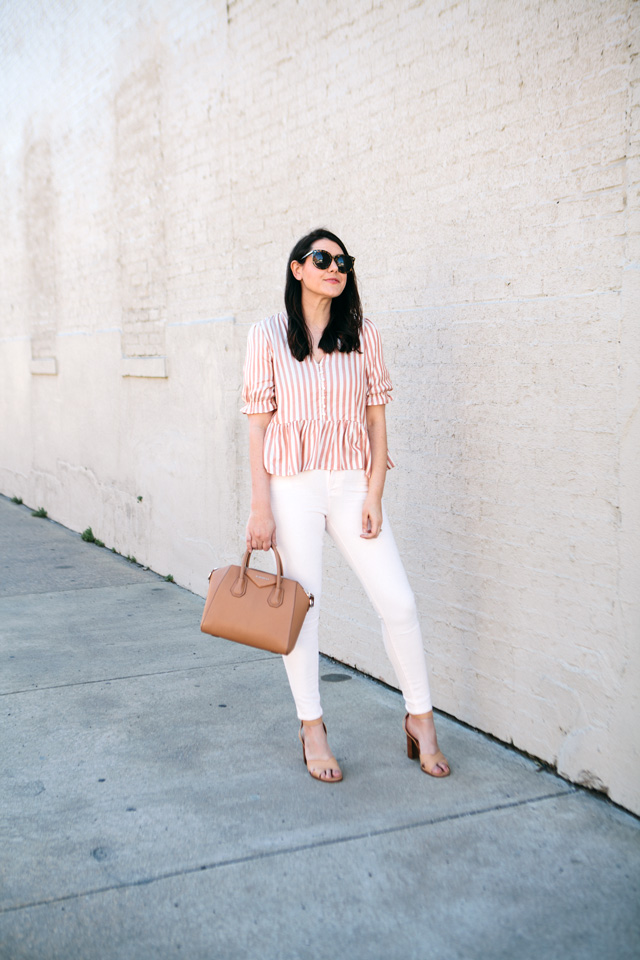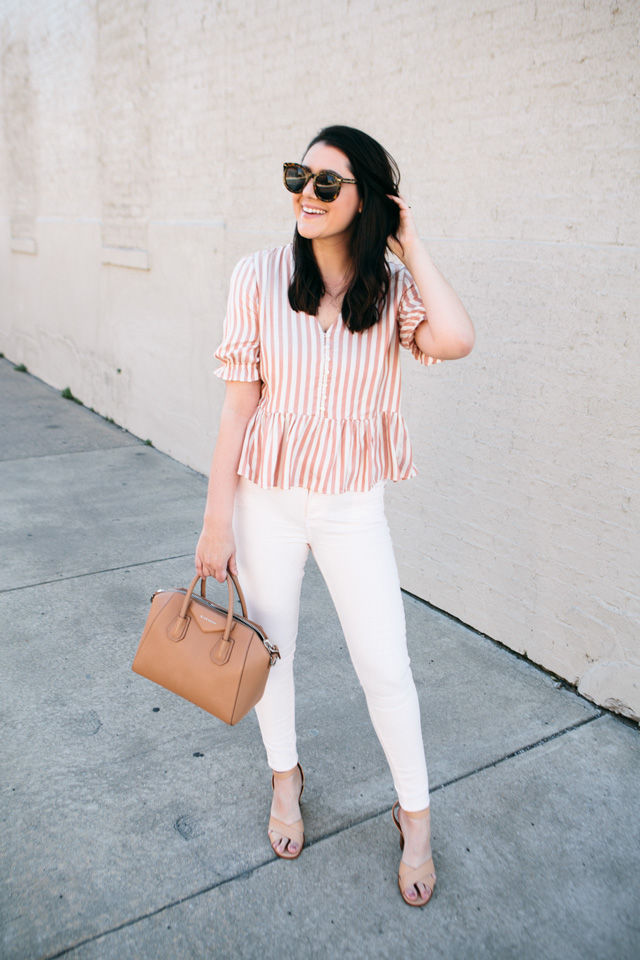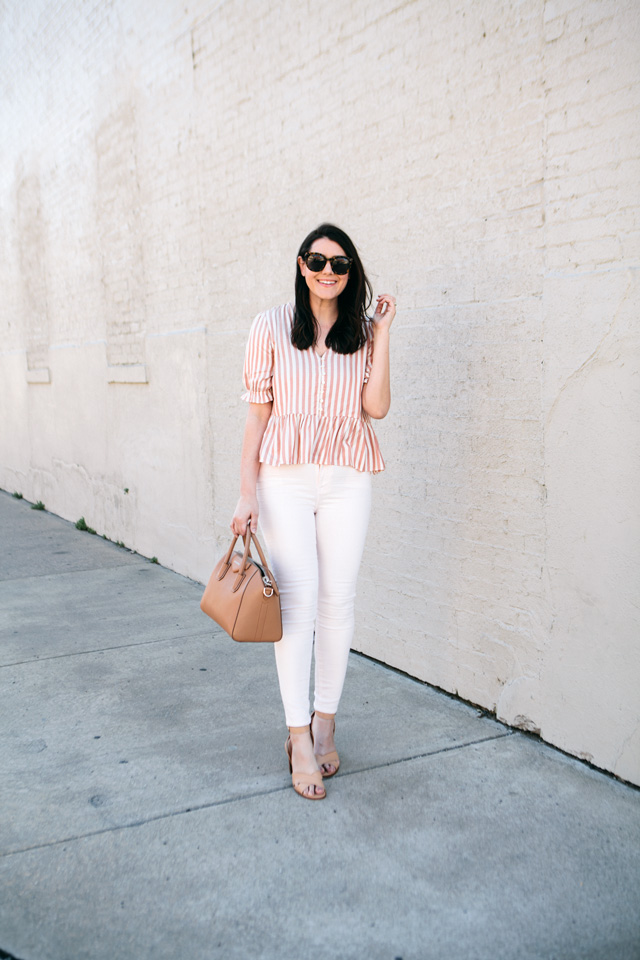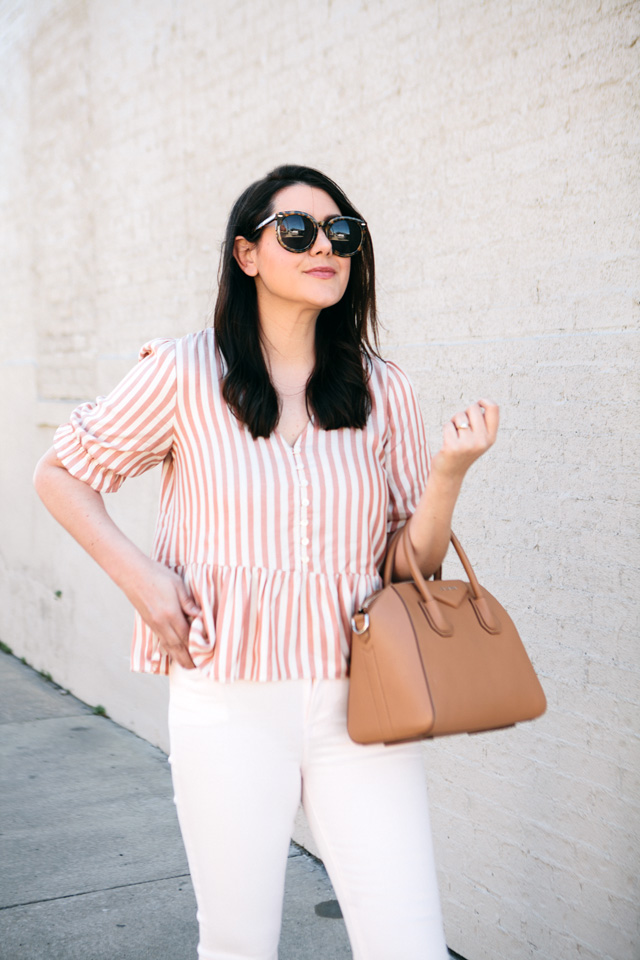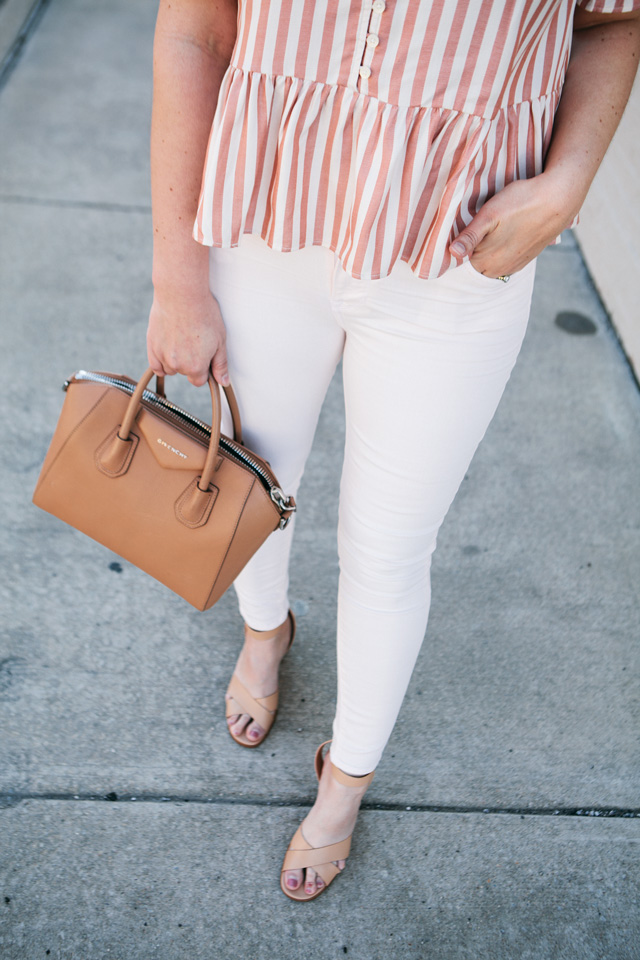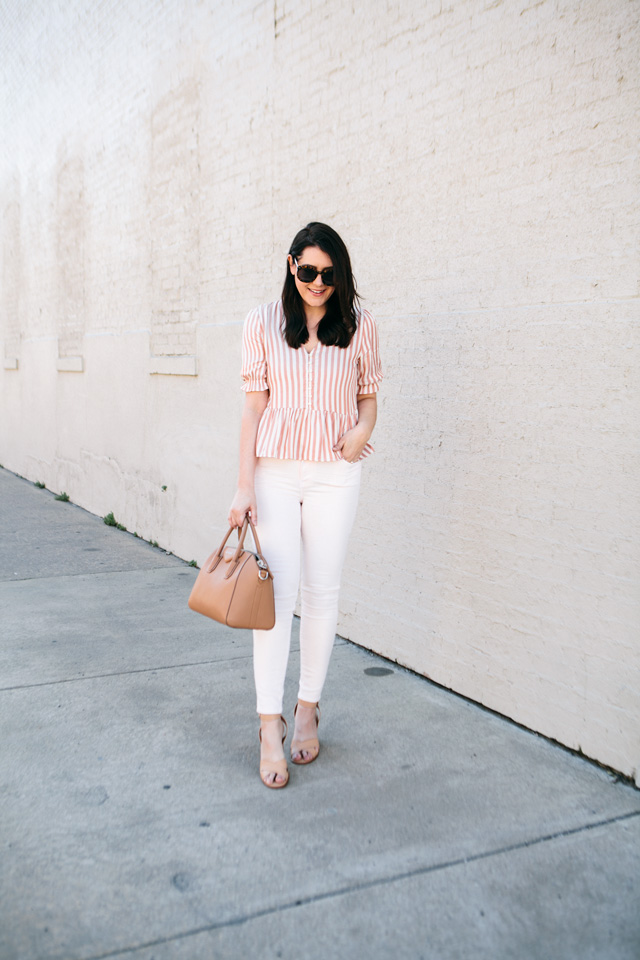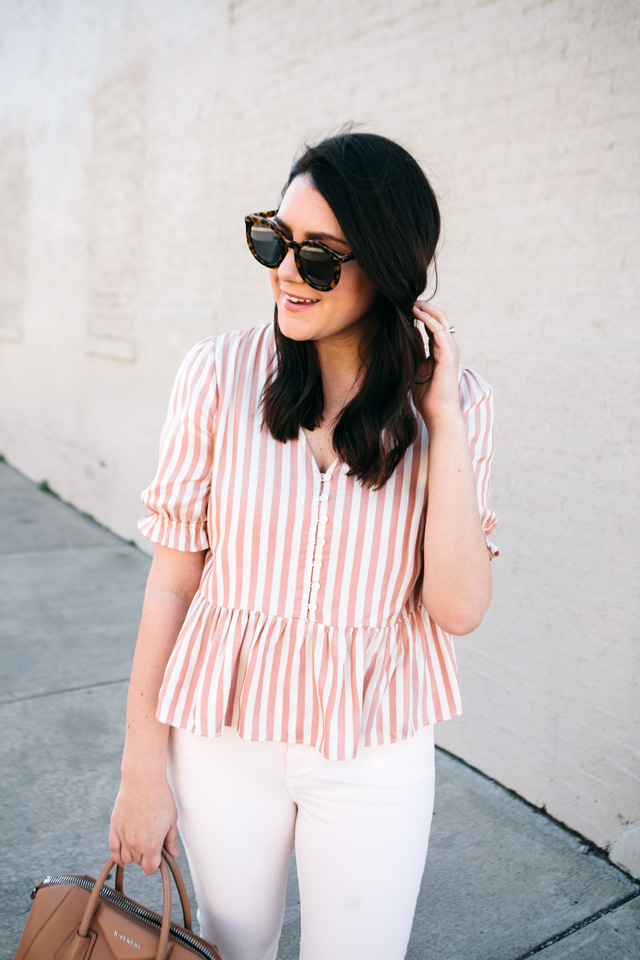 See? I *told* you that I was going to put this outfit together for you and here! she! is! Pink on pink can be done it doesn't have to be in an overloaded way. Not that I would call this a very subtle way, either. But it's not super obnoxious which I feel like a tone on tone look can feel sometimes. I mean, do I look like a walking piece of bubblegum? Sure. But doesn't it make you want that piece of bubblegum now? Exactly. I'm not sure that was my mission here but at least it's a positive vibe.
This top is from Madewell, they released it last summer and it sold out so fast I couldn't get my hands on it fast enough! I just checked stock and it looks like it's almost sold out again at Nordstrom but full stock at Madewell! I am in the medium. I feel like it's a bit short on me and runs a little bit small but the reviews are positive. I have a freakishly long torso, so I can understand why it's shorter on me than the model. But just FYI, if you need more length size up.
My pink jeans are seriously the best fit I've had in denim in a while. They are super soft / super stretchy and I love that kind of material. But thicker than a jegging, you know? They are 7 For All Mankind, you can find them from Nordstrom here. I am in my typical size — 29– and I would say they fit true to size! They are stretchy so if you're in between sizes you maybe could size down one but I found them to be 100% TTS.
Happy Friday, friends! May your weekend be as sweet as my outfit today 😉