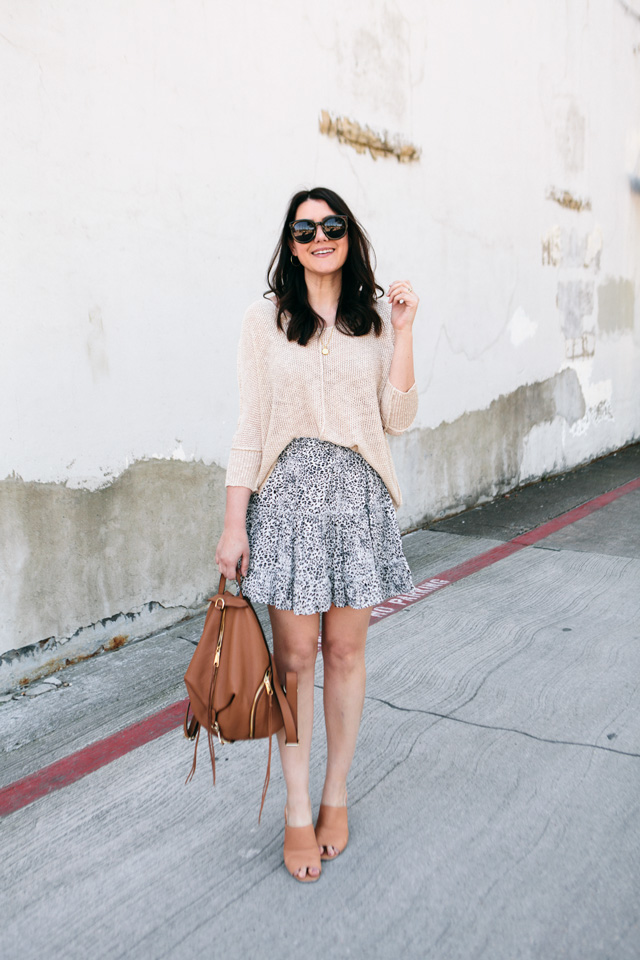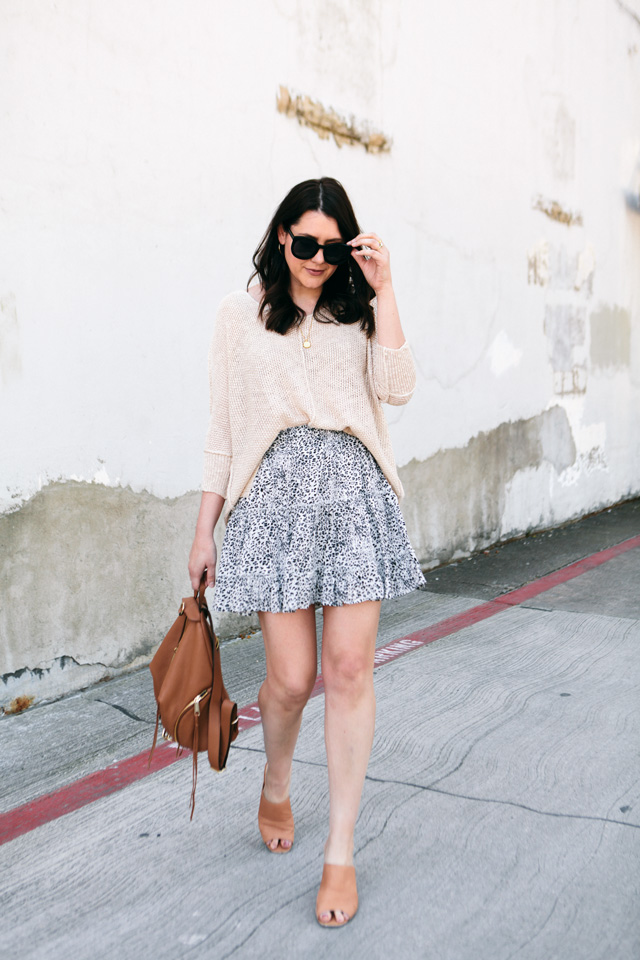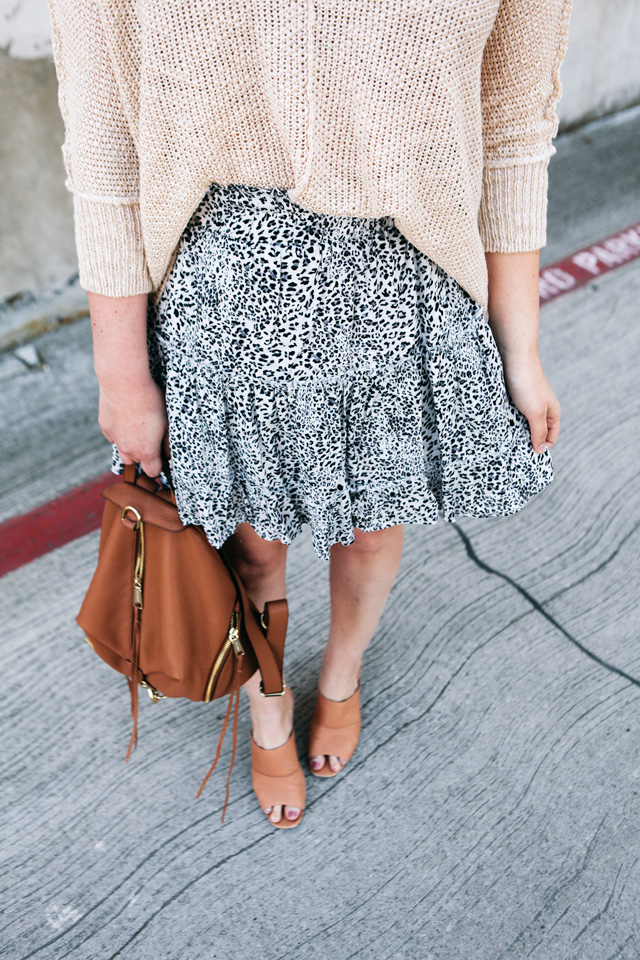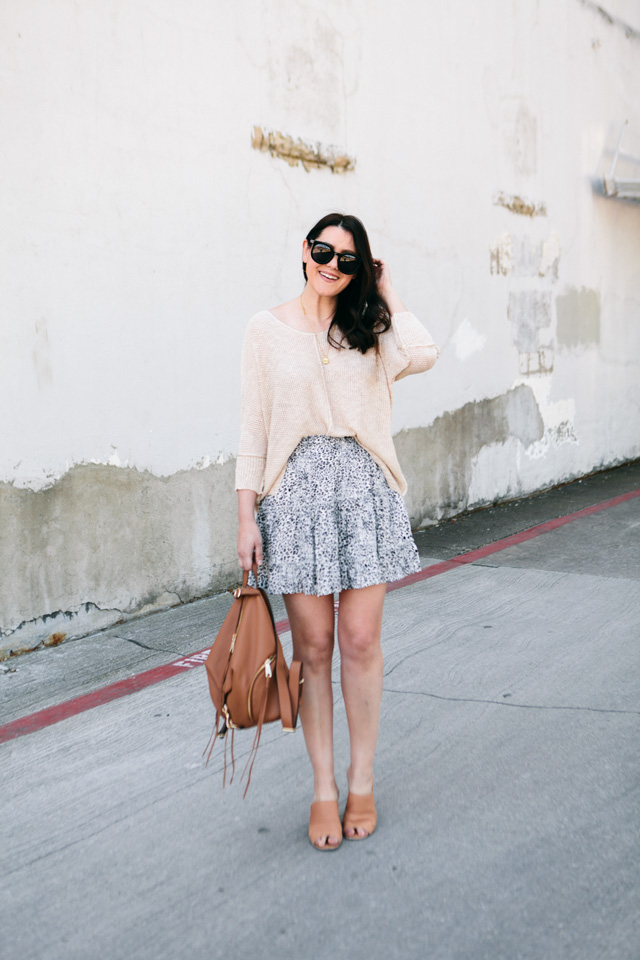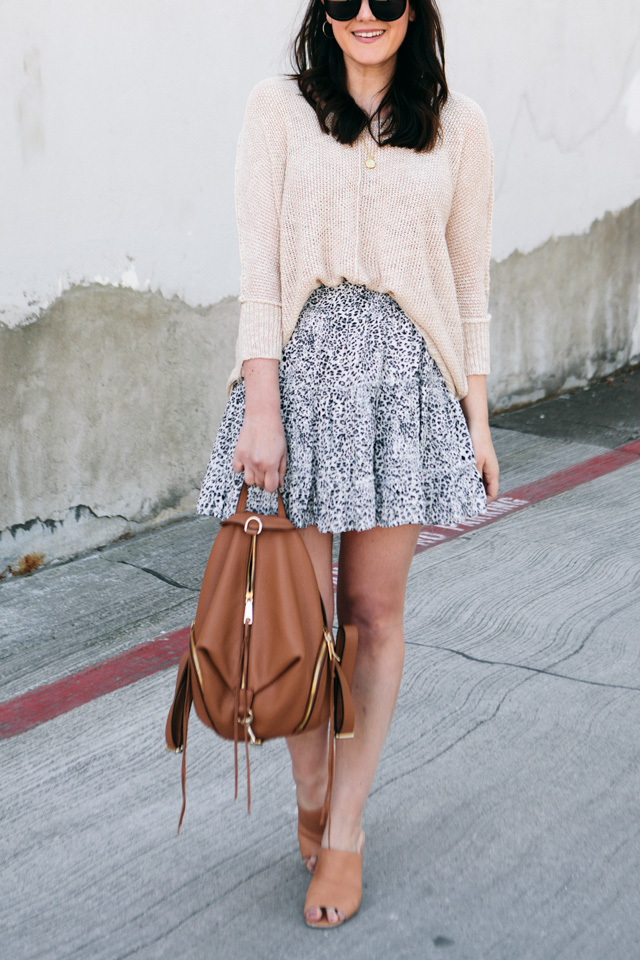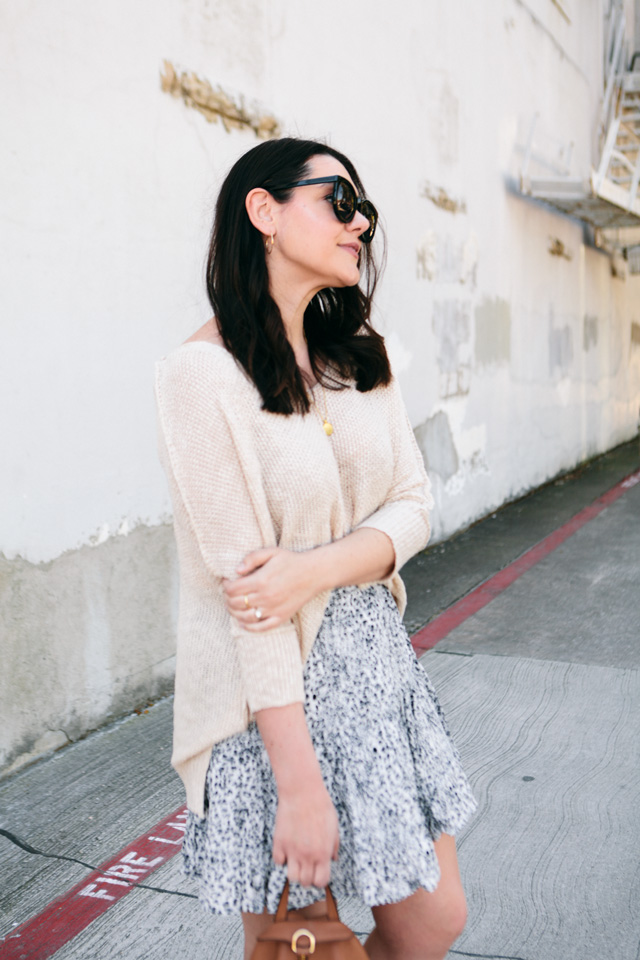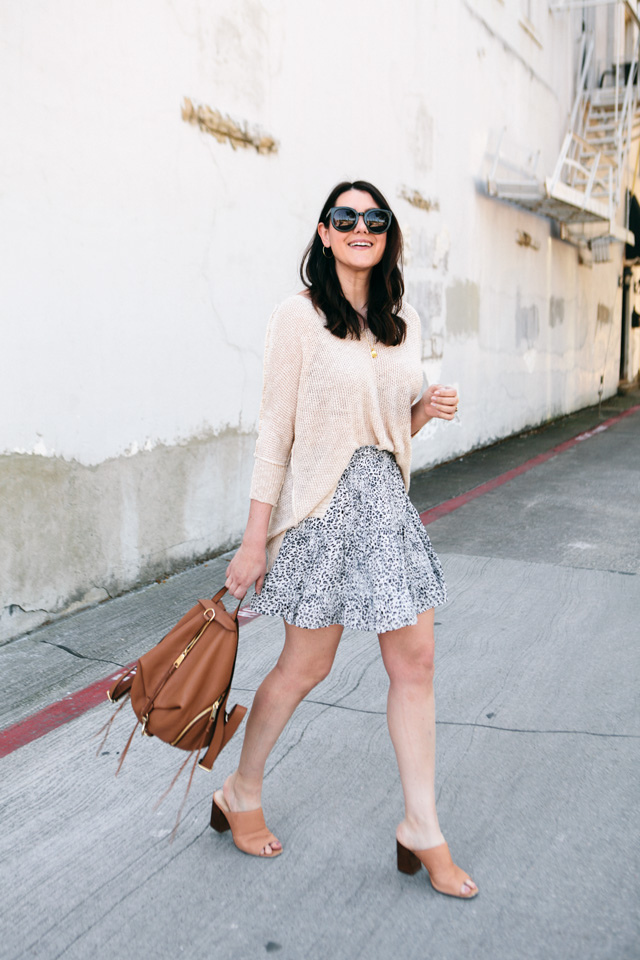 Remember when I told you to hold tight for a sale at the shop? Well, today is the day! We are doing our biggest sale yet to make way for new spring inventory! It's a spend more, save more sale starting at 20% all the way up to 50% off! You can check it out here! 
Both this leopard print skirt and this boyfriend sweater are from the shop and are included in the sale! I've loved this little skirt lately. I've been very into skirts lately. (as in I've got another one coming up tomorrow!) I think after winter ends, I'm just craving something different to wear other than denim. Denim is king in winter and now I'm ready for something new. I hate to tell you this because I know this isn't true for everyone, but it has been SO beautiful and warm here. Absolutely patio weather every single day — well I should say park weather now because we rarely make it to a patio these days. Skirts have been just perfect for this weather.
Have you loved this leopard trend lately? I sure have. And that is an understatement. I love the small, dainty print on this skirt — it makes the trend feel easy to wear and not overwhelming as leopard print can be sometimes. If you think, I'm not bold enough for that trend, always start with a simple print and color. This is black and white, so it pairs easily with neutrals in your closet. You could even wear a white tee with this skirt and it would be adorable! You can find this skirt here (it fits true to size!)
A few favorites from the sale!