*I was compensated for this post by HSN. All thoughts + opinions expressed are my own.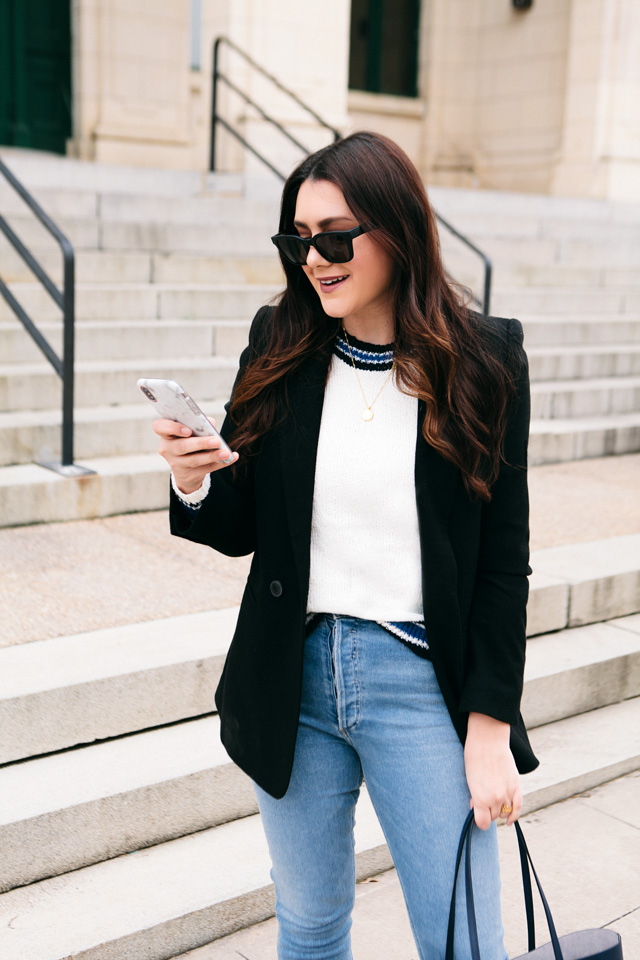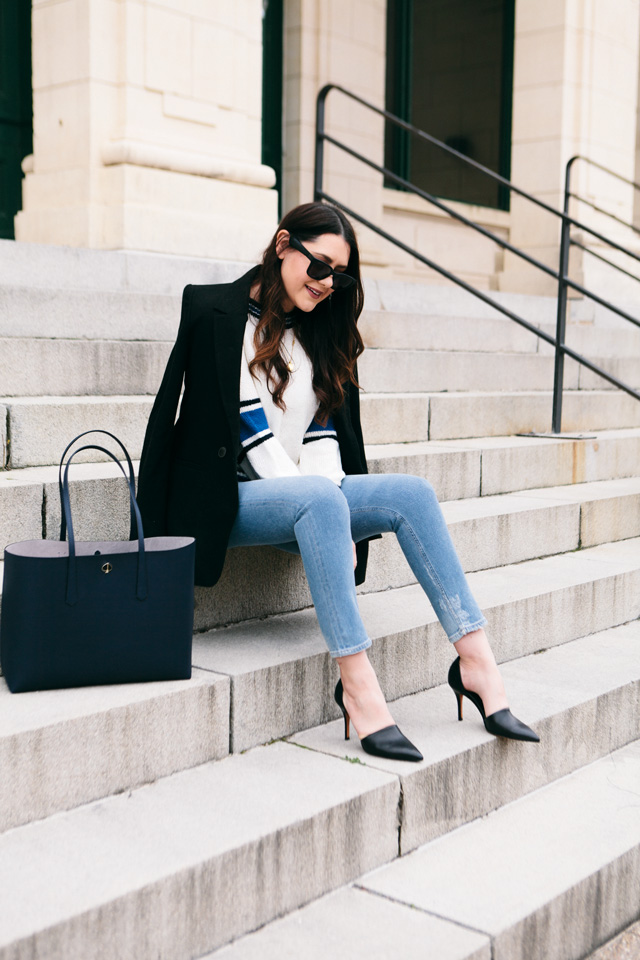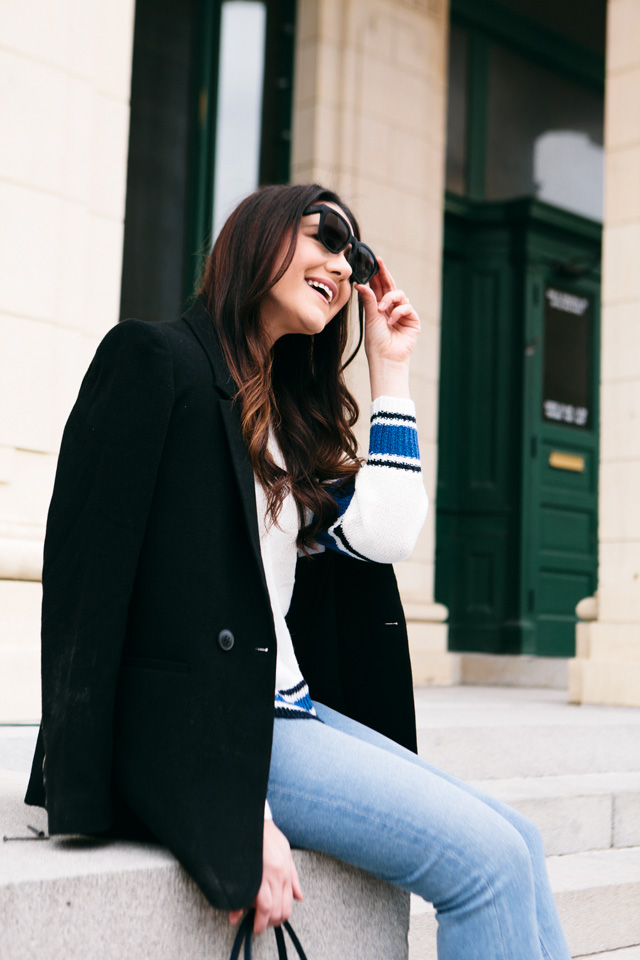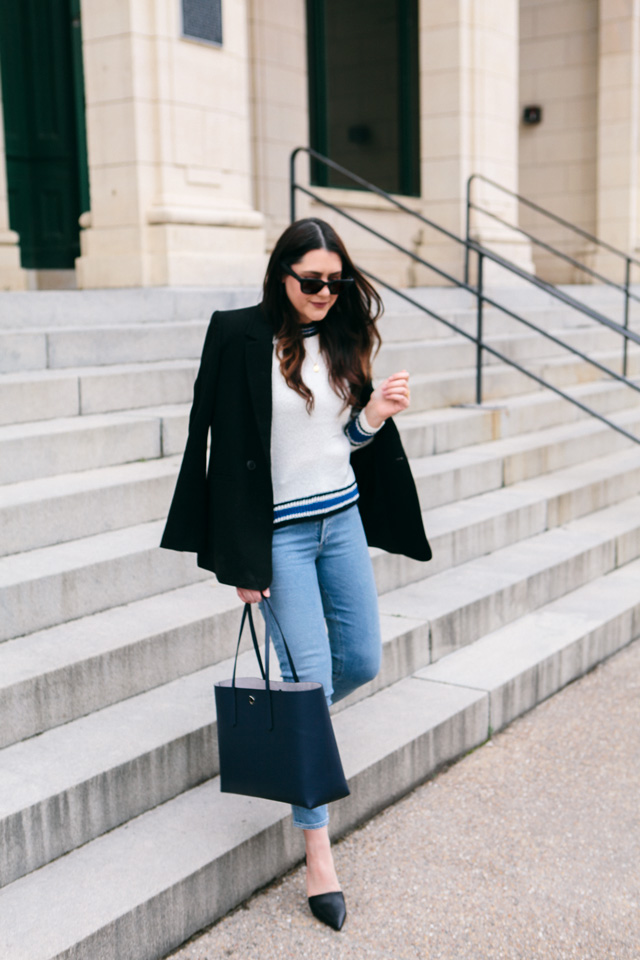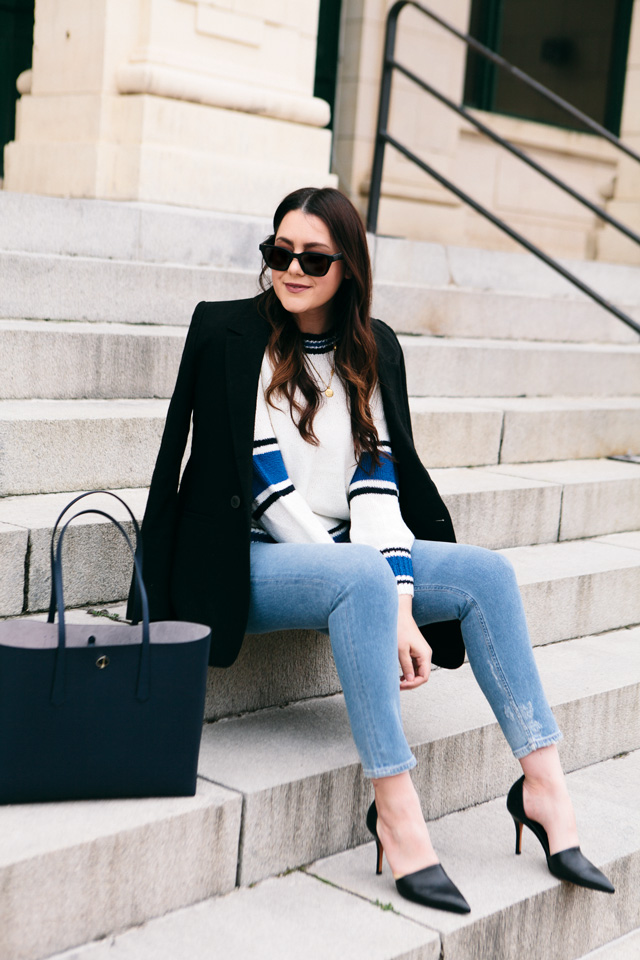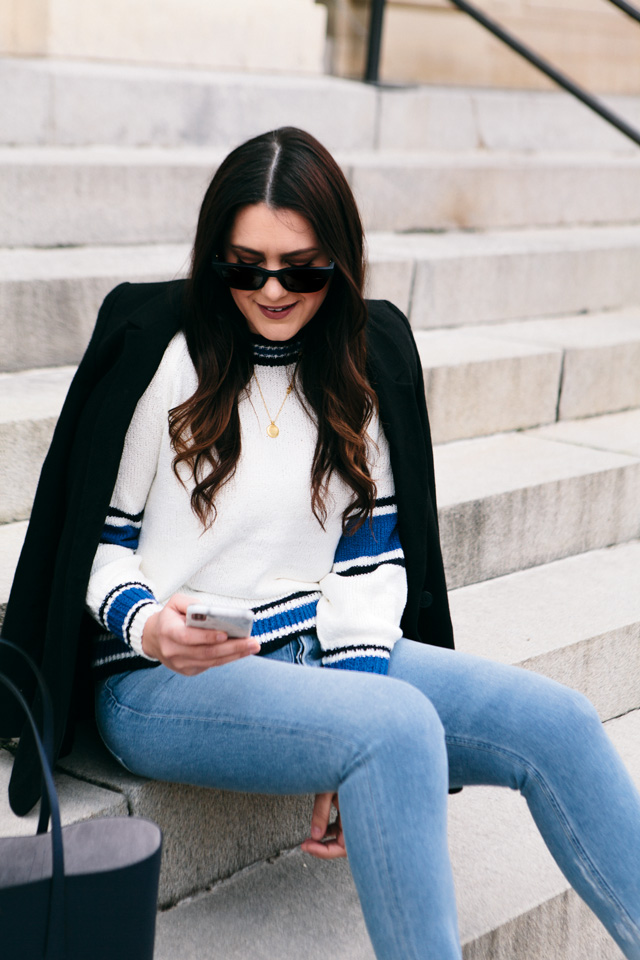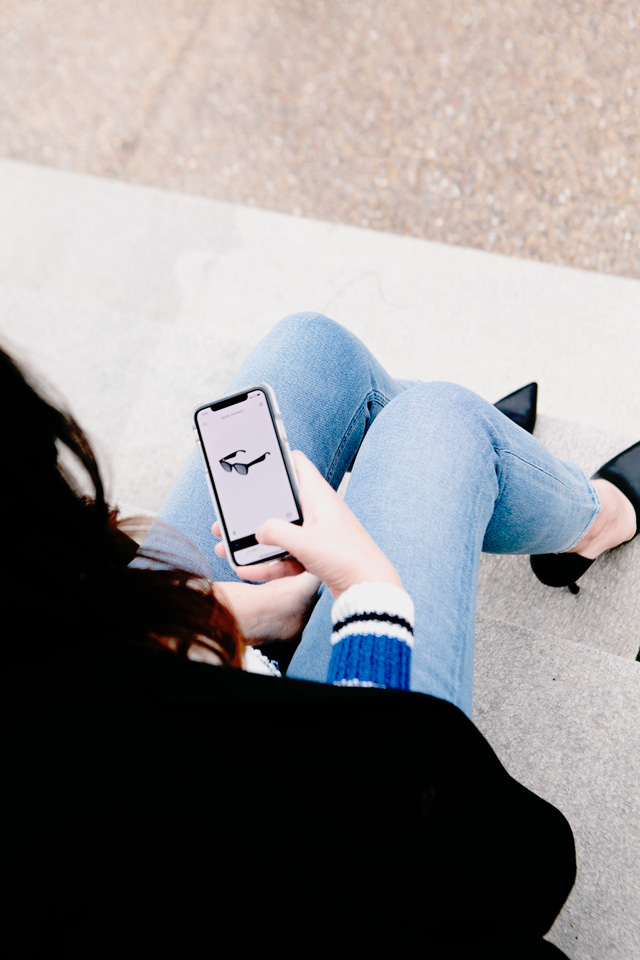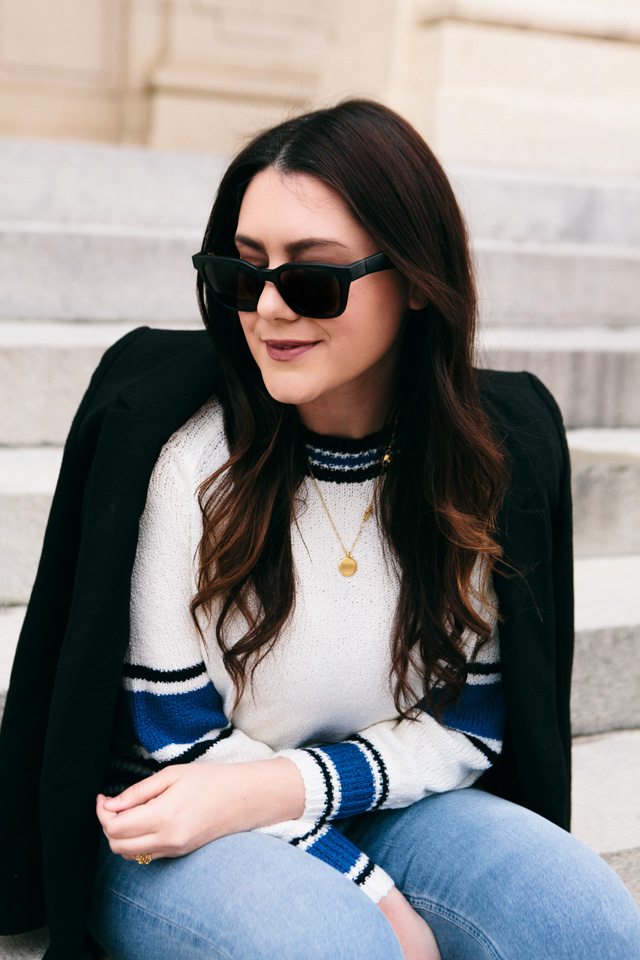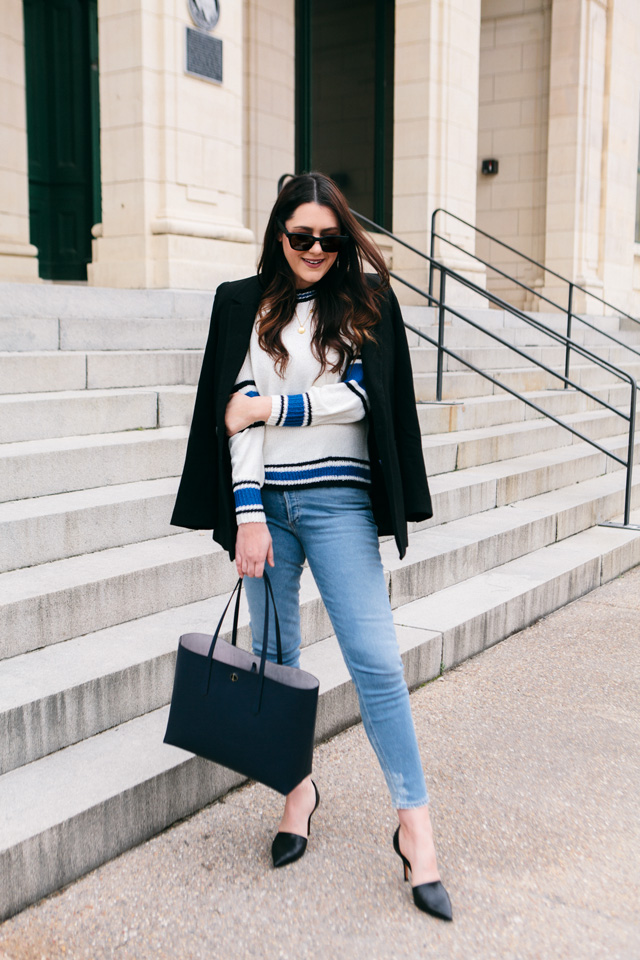 I would not say that I am a technology buff by any means but I do appreciate when something comes along and makes my day easier or better. When I first saw these Bose sunglasses, I didn't realize the technology behind it — I just thought Bose had come out with a pair of sunglasses. Ha! While this is partly true — they are in fact sunglasses — they also feature built-in audio speakers that only the wearer can hear. (I know I didn't believe it either.)
Since I'm on the skeptical end of the millennial generation, I just couldn't imagine that the sound would be only for my ears. Surely someone else would hear my music, or podcast or my phone conversation, all three things I usually like to keep to my ears only. Once I got them in I immediately connected them through my Bose Connect app and within a minute I was playing music on these sunglasses. The sound was so loud and crisp I was certain that others could hear it, so I enlisted my best friend and my husband and asked them if they could hear the music. They both looked at me like I was crazy and then also told me that my typically soft-spoken voice was now yelling. That can only mean one thing — these sunglasses worked like a charm.
I've integrated these frames into my daily routine in a different way than just tossing them into my purse and hoping I can find them when the sun comes out like I typically do with sunglasses. I've deemed these my on-the-go frames. I keep them by the door at our charging station so I can grab and go out the door. I can go on my morning walks without my bulky headphones since now I just need my sunglasses. It's an all-in-one dream. If I'm on the go, I can continue my phone conversations hands-free. (If I lived in a commuting city, these would be a dream come true!) I'm looking forward to the sunshine of spring and summer when I know that walks with Gemma and afternoons at the park can now have a nice beat along to them. I could also take a nap with them on while listening to a book on tape (which is how I do most of my reading, let's be honest) and someone would just think I'm being very quiet. I've not tested this theory out yet, but I'll back to you.
The other thing I love about these frames is that they are stylish in an everyday kind of way. They don't look like a chunky piece of technology; they are seamless with my outfit from weekday to weekend. You can see more about the sunglasses (And another style!) here, as well as the full specs. I am wearing the Alto frames, but love this round shape too. I usually wear round sunglasses but I wanted to go with a classic shape and one that I could share with Bryan! (For the record, he's a fan too!)
PS: HSN is having a sale on many of their Bose products, too!