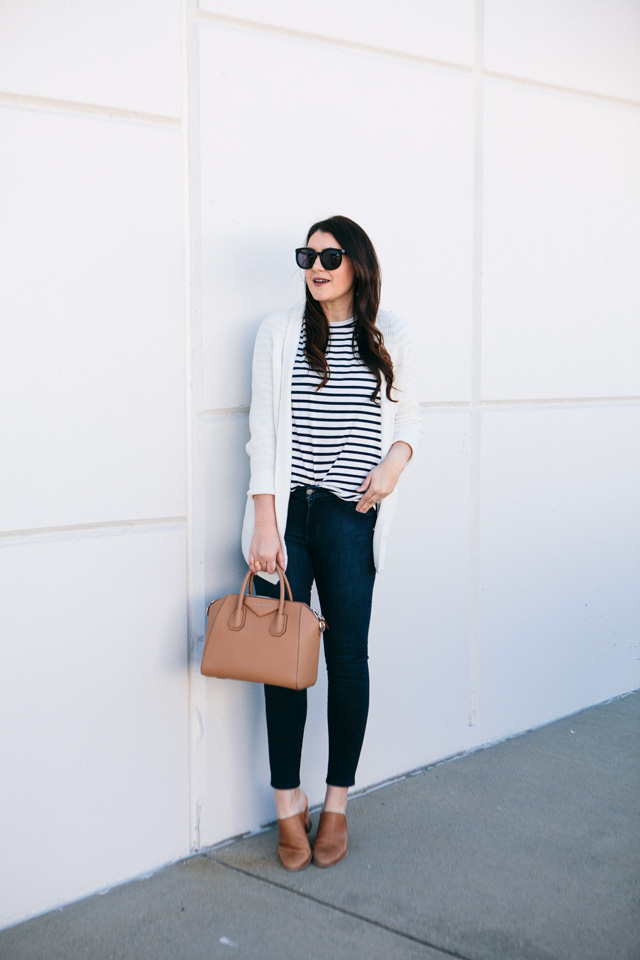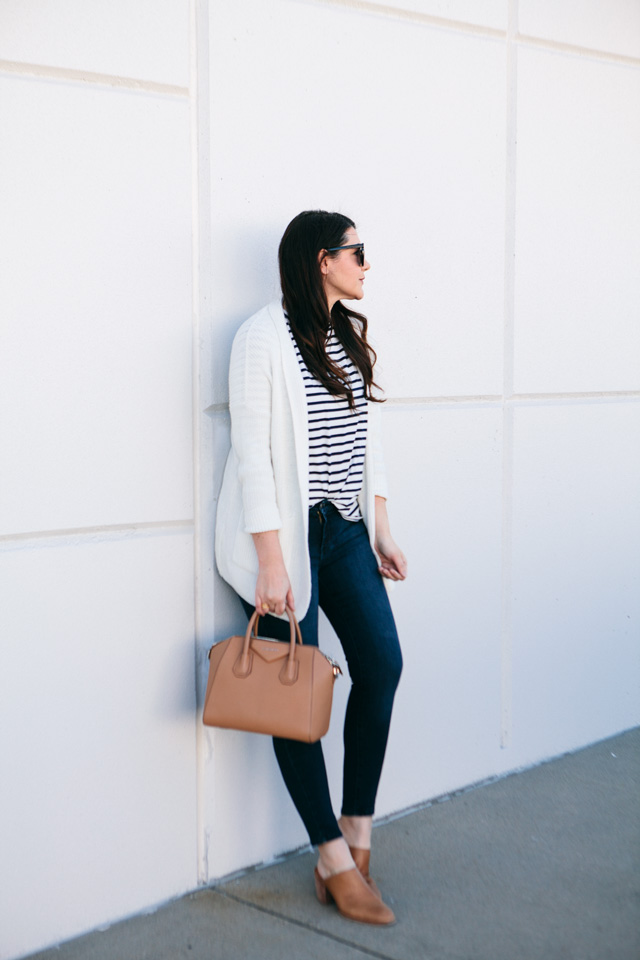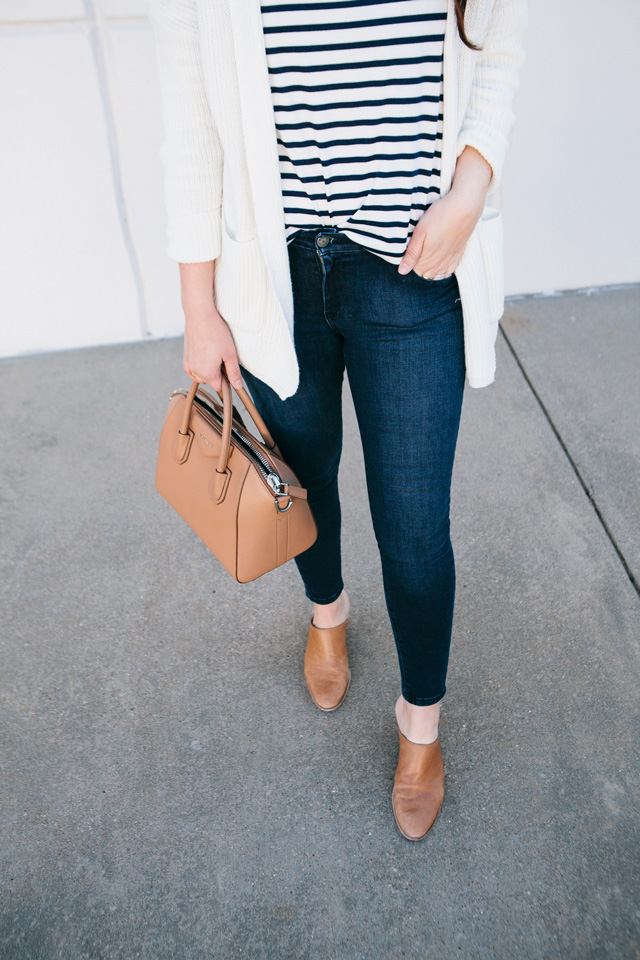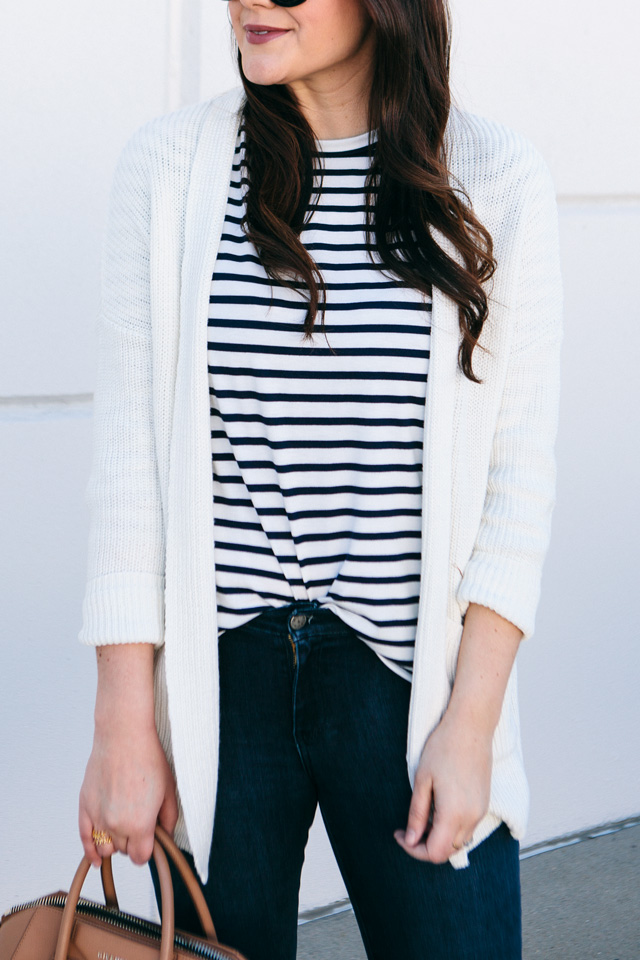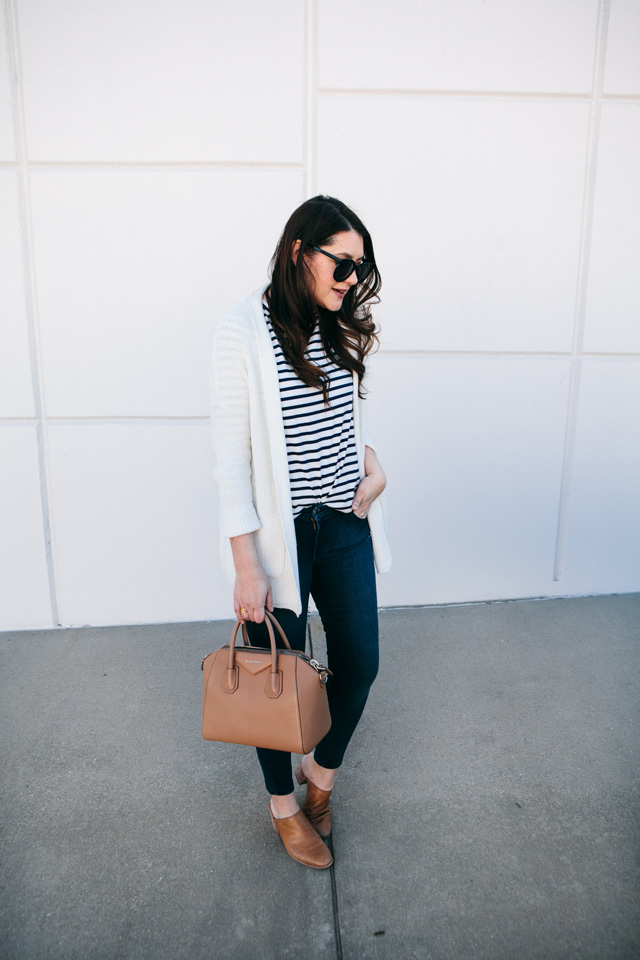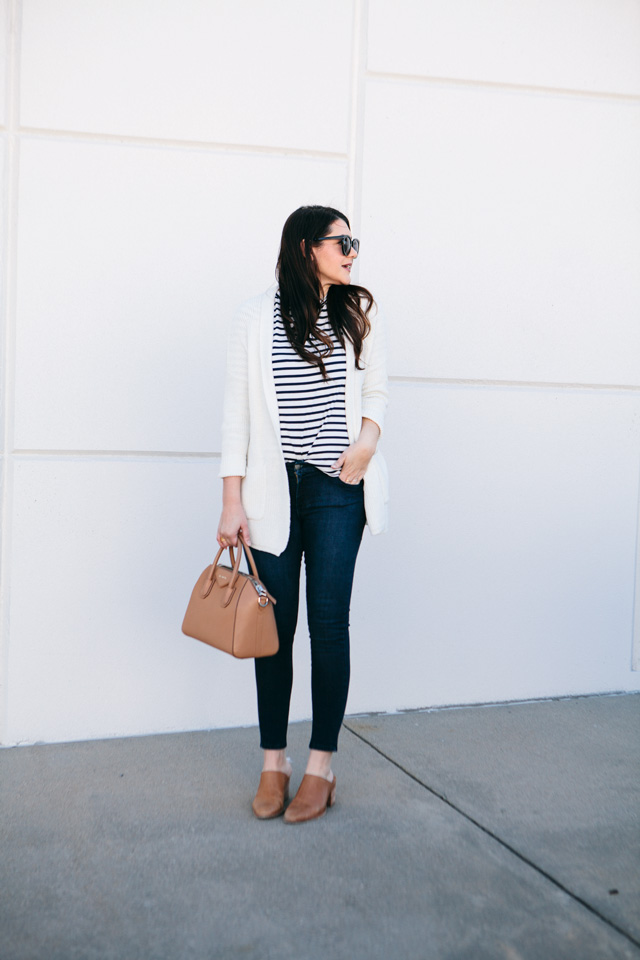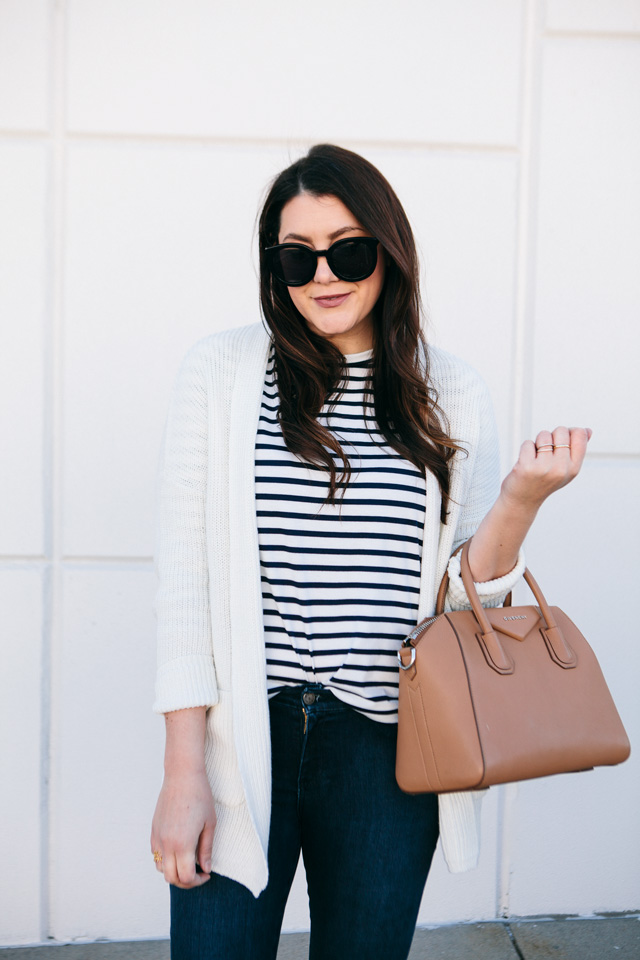 I wanted so badly to shoot this gorgeous top today but it was 19 degrees when we got up today so there was NO way that shirt was going to make an appearance here. I love it so much but I'm hoping that the end of this week the sun will show and we can shoot this perfect spring top. Since I couldn't do what I wanted to, I decided on the ever giving classic pieces I have + this new striped tee! This white knit cardigan is still warm but fresh for spring. And paired with a classic tee it's a no brainer, right? Which is good because right now I'm all sorts of clouded in my brain. I NEED no brainer outfits these days. How about you guys? We are having a heck of a time this spring getting ahead of the game. It's been so dreary and cloudy and that 100% affects my mood which affects my motivation. Are you the same? We've FINALLY got sunshine today and honestly I can already feel my blood pumping a bit faster than normal. I'm hoping spring comes quickly because I am OVER the grey.
You can find this cardigan here and this striped shirt here!
These jeans ARE new, thanks for noticing. 😉 They are from Mott & Bow (courtesey of, so thank you M&B!) — I've been a fan of theirs for a few years and they messaged me to see if I wanted to try any for spring. ABSOLUTELY I do. Even though cruel joke because it's not spring yet, but thankfully jeans are year round. (Yes, even in Texas, I don't care what you say.) I went with a different rise than I'm used to — I went with a mid-rise over their high-rise denim which I'm a huge fan of because they are SO darn comfortable. Especially post-partum, becaues they are high and stretchy. So these are a mid-rise, which honestly on me are more of a low rise. To be fair, I have an extremely long torso, so I would say factually that they are a true mid-rise but on me they fit almost at my hips. I found them to be true to size and the fit is fantastic from the first go. I went with a shorter inseam for spring — the 28 — so that they would hit my ankle and I was right! Just what I wanted for spring mules, heels and booties. Did you know what something as simple as shortening your inseam on denim can give a seasonal update? Now you do 🙂 You can find this exact pair of denim here.  
You can see our newest spring things at Everyday & Co here! Tuesday Newsday 😉