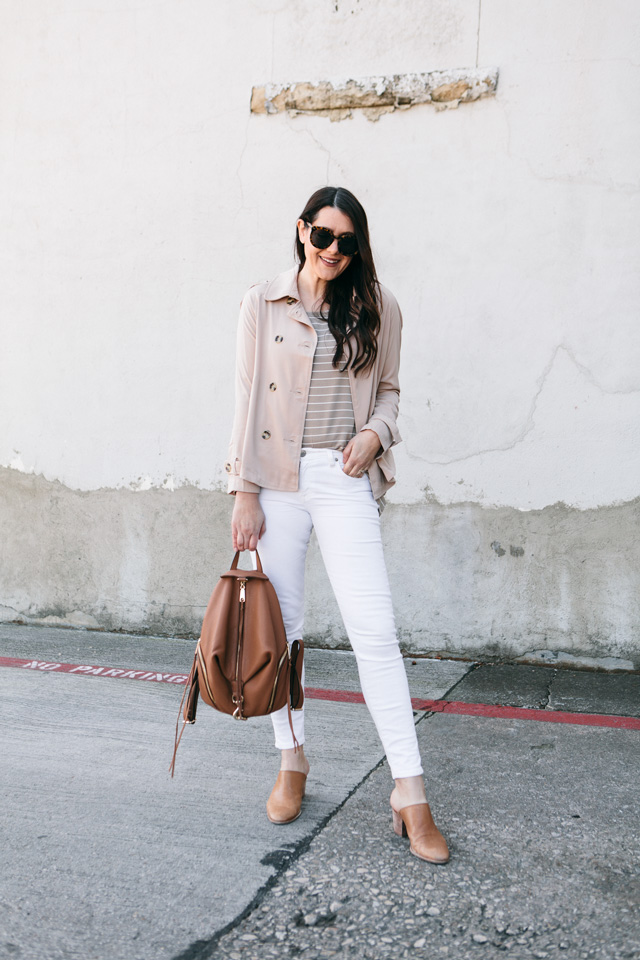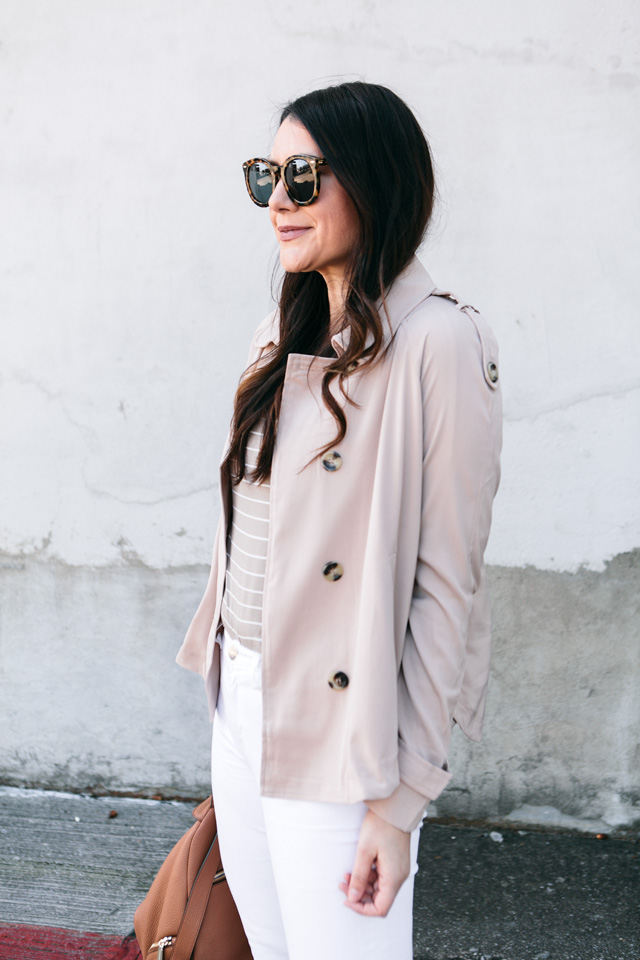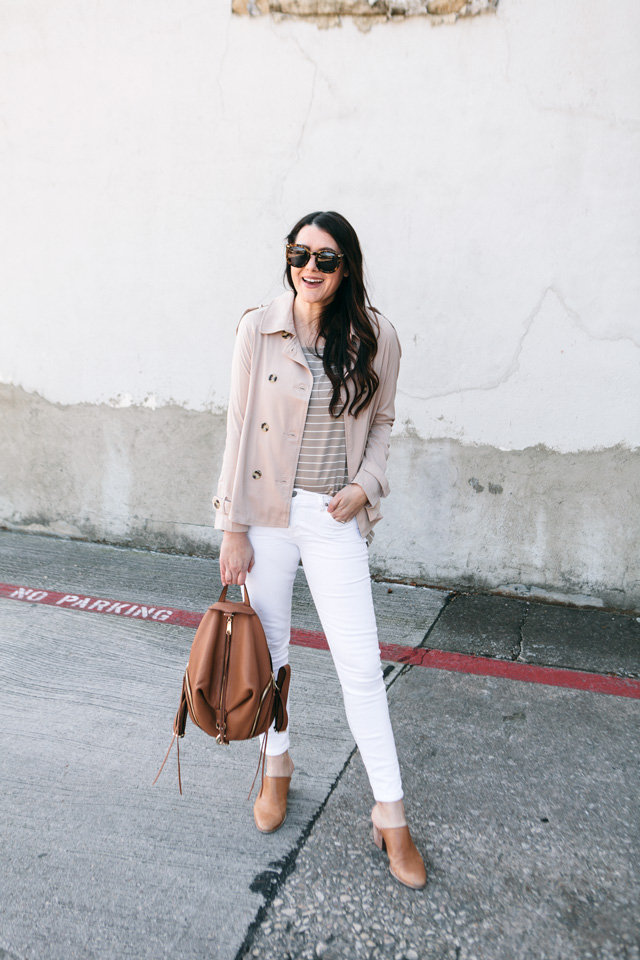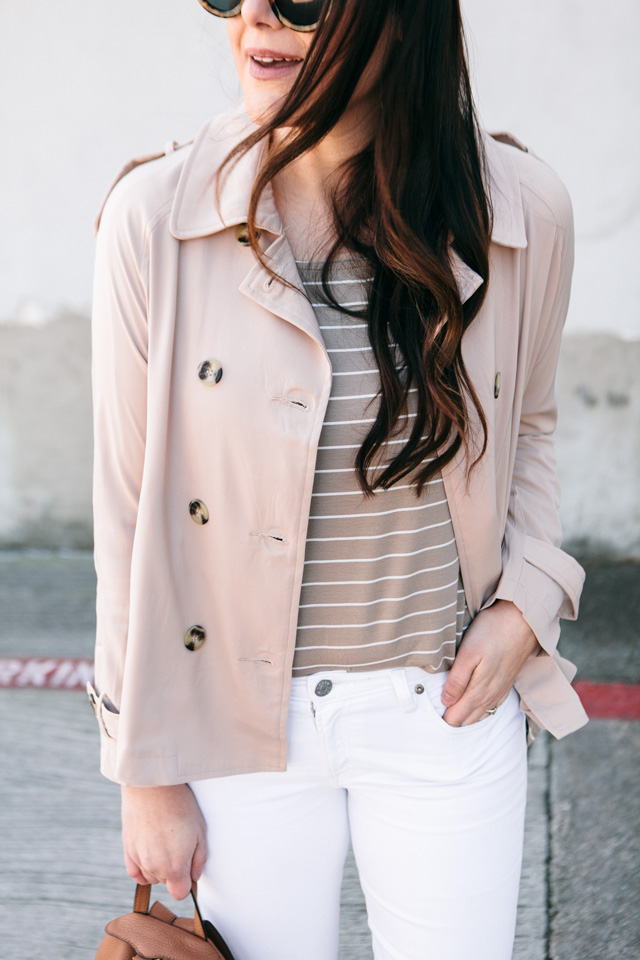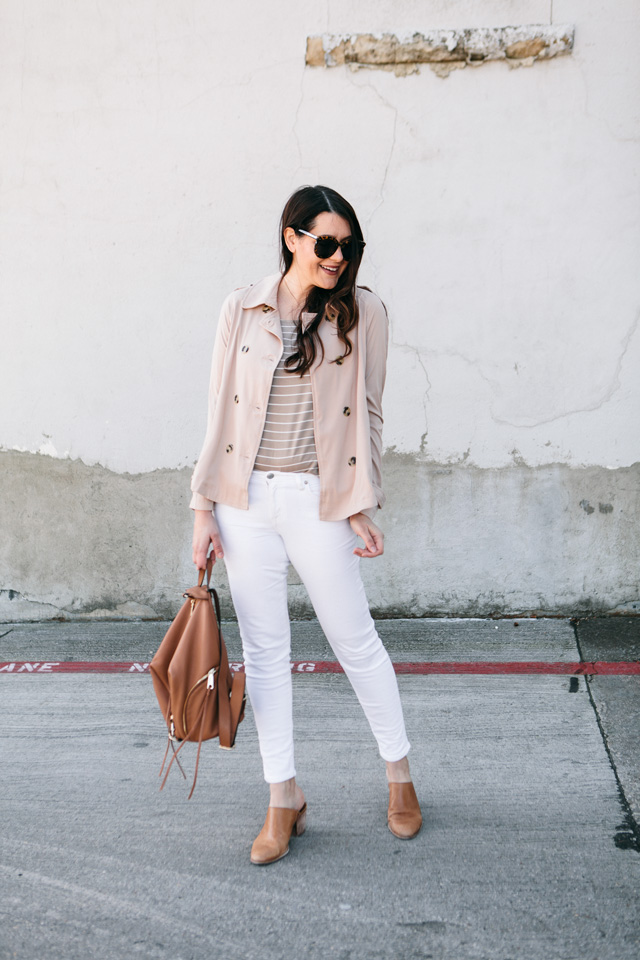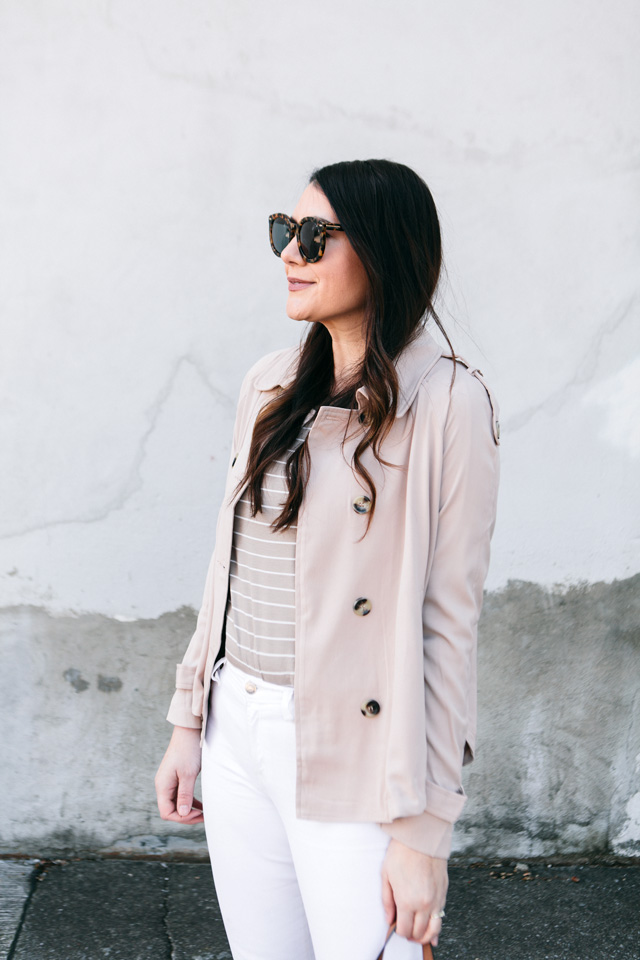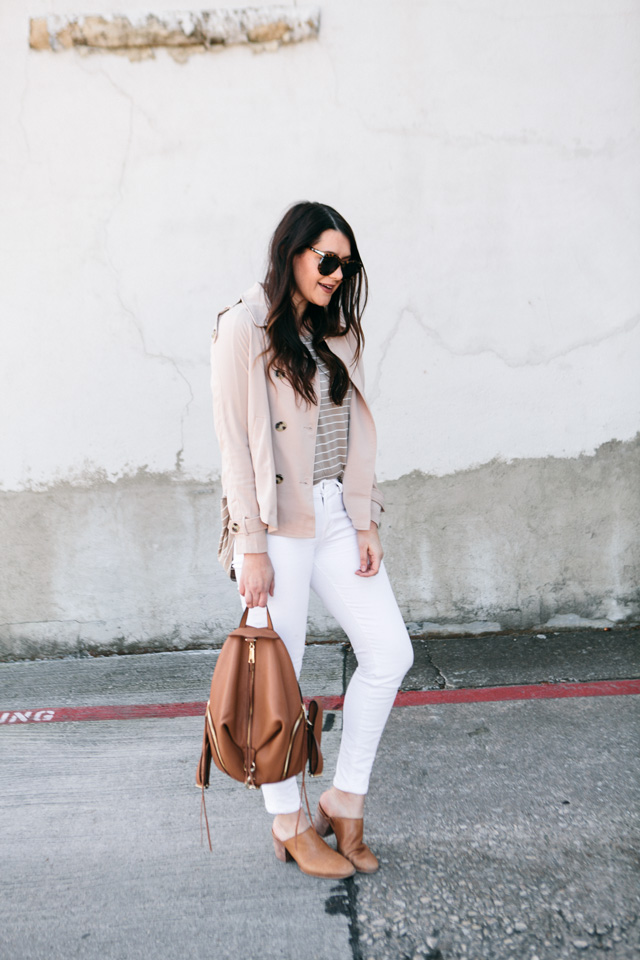 Happy Tuesday, Friends! It's my favorite day of the week because the NEW Tuesday Ten is live in the shop right now! I'm wearing 2 out of the 10 today! This striped tunic is basically going to be on my body all spring. It's such a lovely combo of khaki and white, which sounds like a really boring combination on paper but in reality, it's just as crisp and classic as it can be. And I've paired it with this swingy trench jacket! I've had a trench jacket on my mind for spring but couldn't find one I loved, so I sourced one for the shop! You know how I love a trench and this one is such a fun update to the classic look. (Side note: it shot a little bit more pink in these photos than it actually is. It's a true khaki color!) Both pieces are under $100 together! (PS: we are offering free shipping for Valentine's this week! Use code BEMINE)
You can find my striped top here!
You can find my swing trench here! 
I am SO excited because my Rebecca Minkoff Julian Backpack in 'Honey' is BACK IN STOCK!!! This is not a drill, people! This is the best mom bag there is, I'm telling ya! There are pockets everywhere and it's so roomy you can put literally everything in there. (I'm never without wipes, toys or snacks. #prepared) So anyways I literally squealed when I saw this color back in stock at Nordstrom. You can find it here!