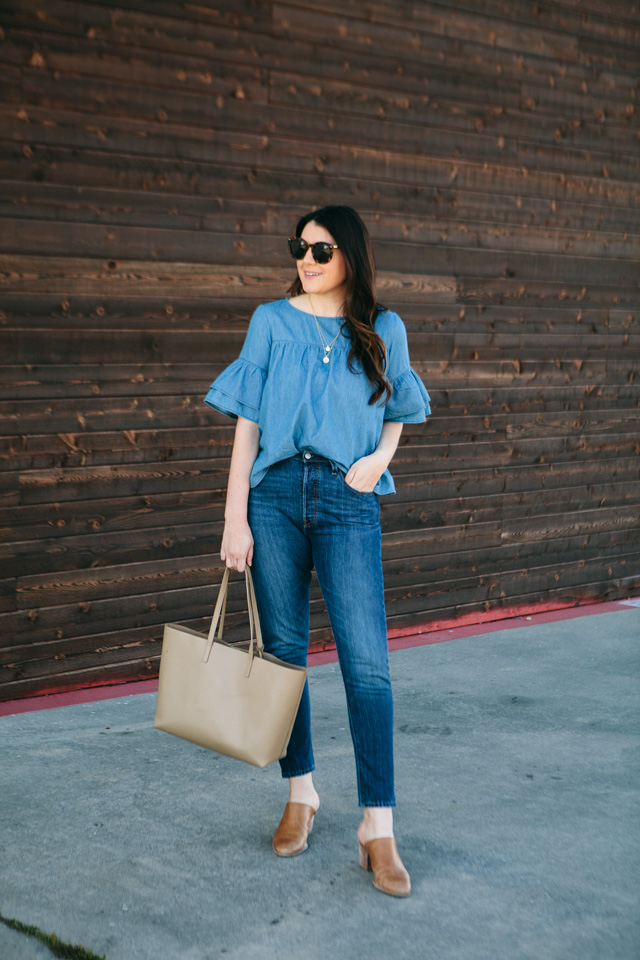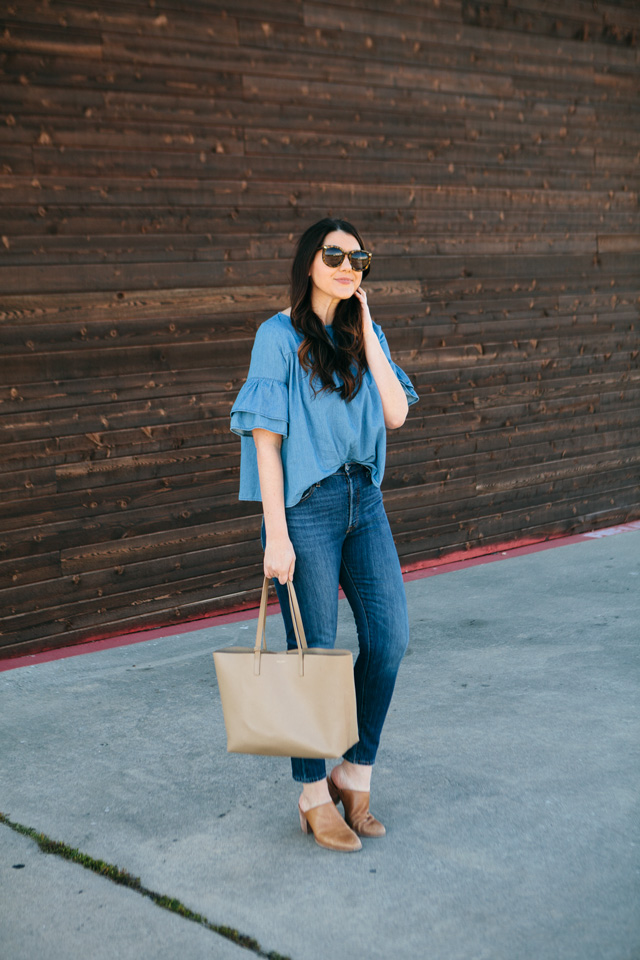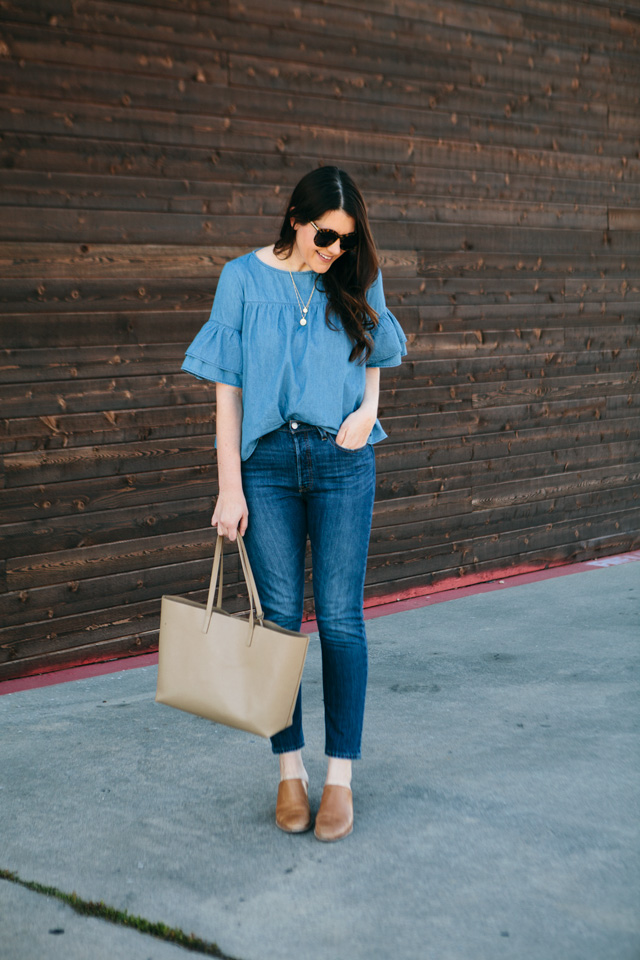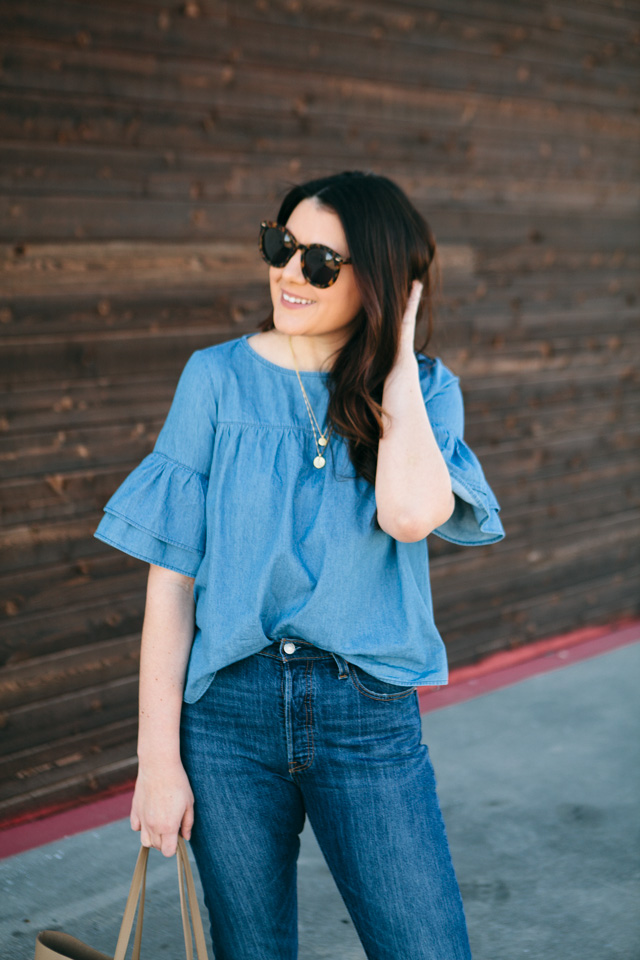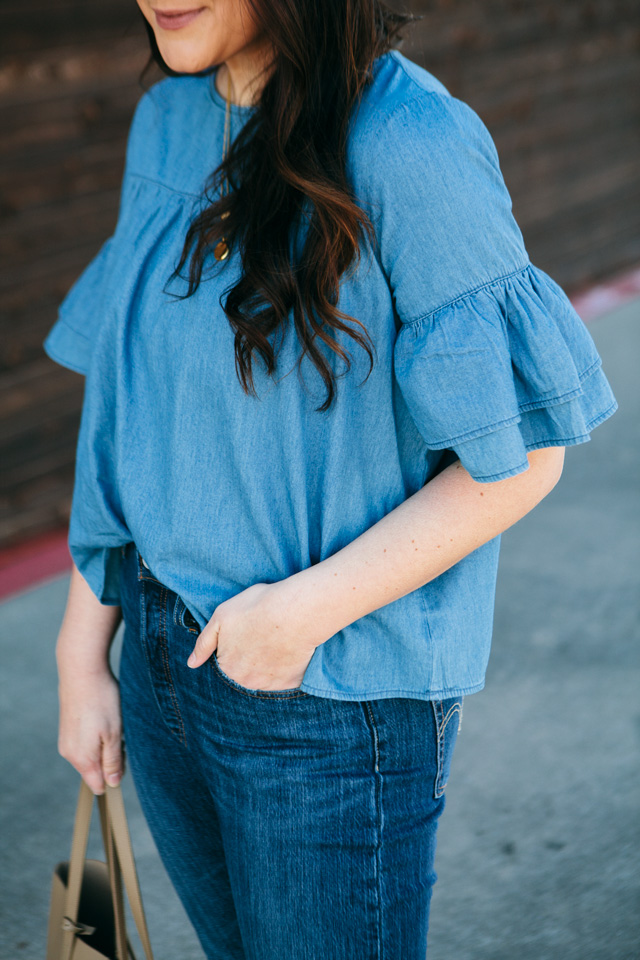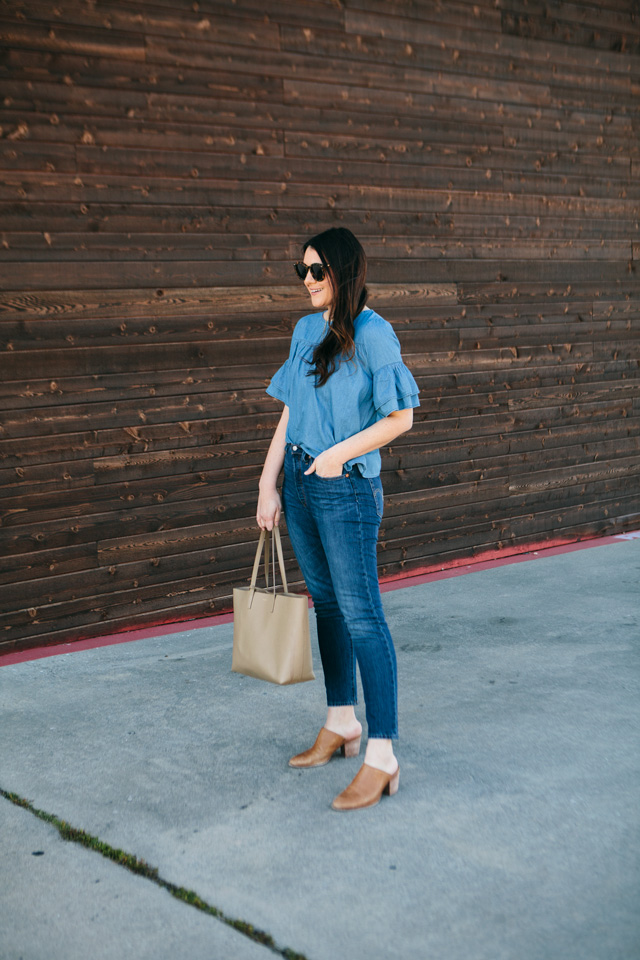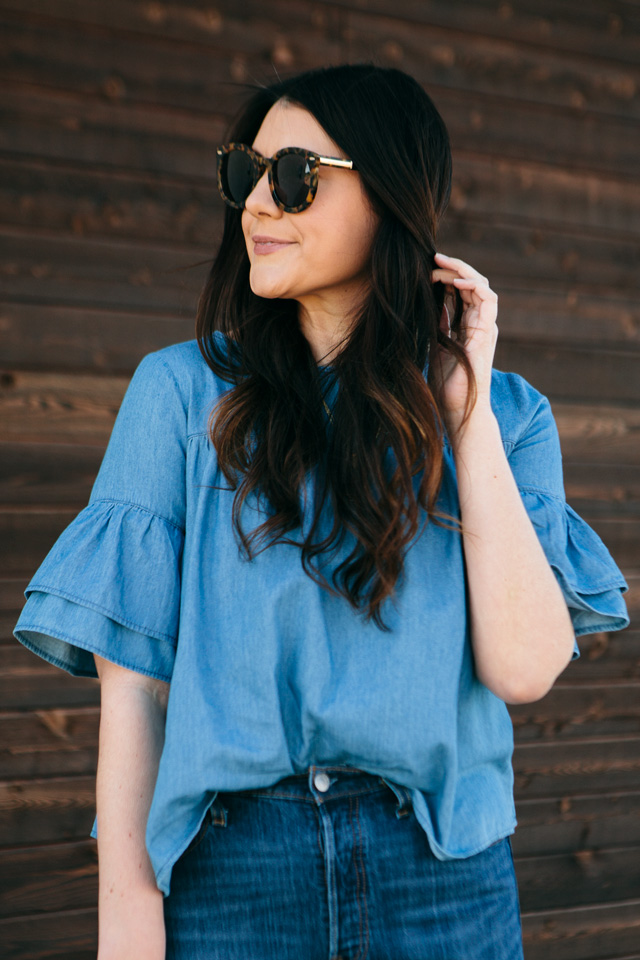 What if I told you this super adorable top is under $40 AND is on sale? We are having a flash sale over at Everyday & Co to wrap up February and say hello to spring! (Use code SPRING19 for 30% off all full-priced through Friday!) You can find this top here! I am in the medium and it fits true to size. It's a boxy cut and looks cute untucked as well! (You know me…I can't help but tuck it. It's the hill I will die on. In a half-tucked shirt.)
We usually have ten new items on Tuesday each week at the shop but we decided to take a quick break and do a fun sale! It's always nice to have a sale right? You can see the full sale here!
Speaking of sales, I'll be doing a round up of Shopbop on sale but I wanted to put out that my mules, my jeans and my sunglasses are on sale! You can find the entire sale here! (You have to buy over $100 for the discount to apply.) I know you guys like when I put together my favorites from a sale, so look for my round up this week!