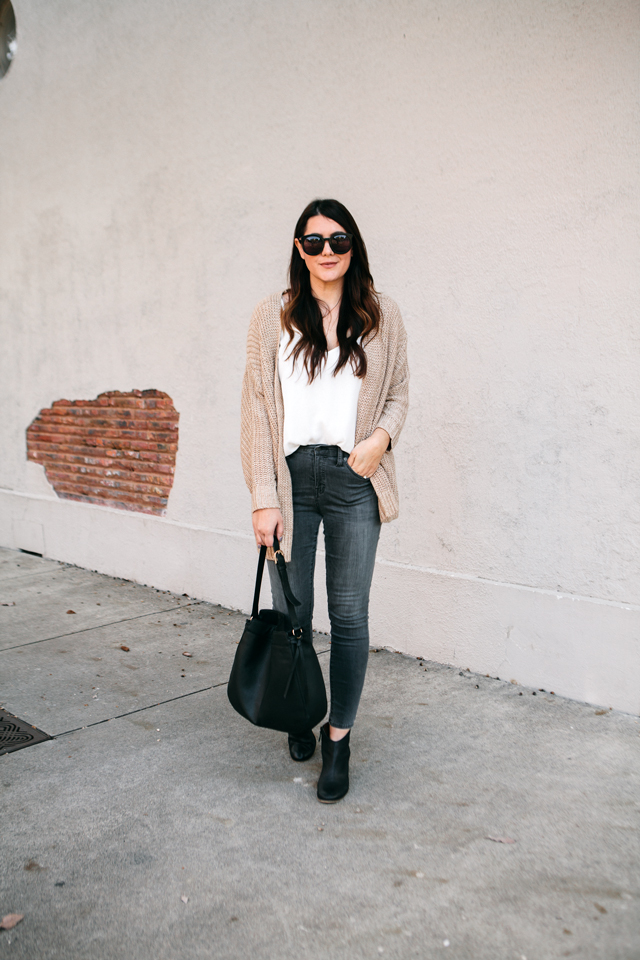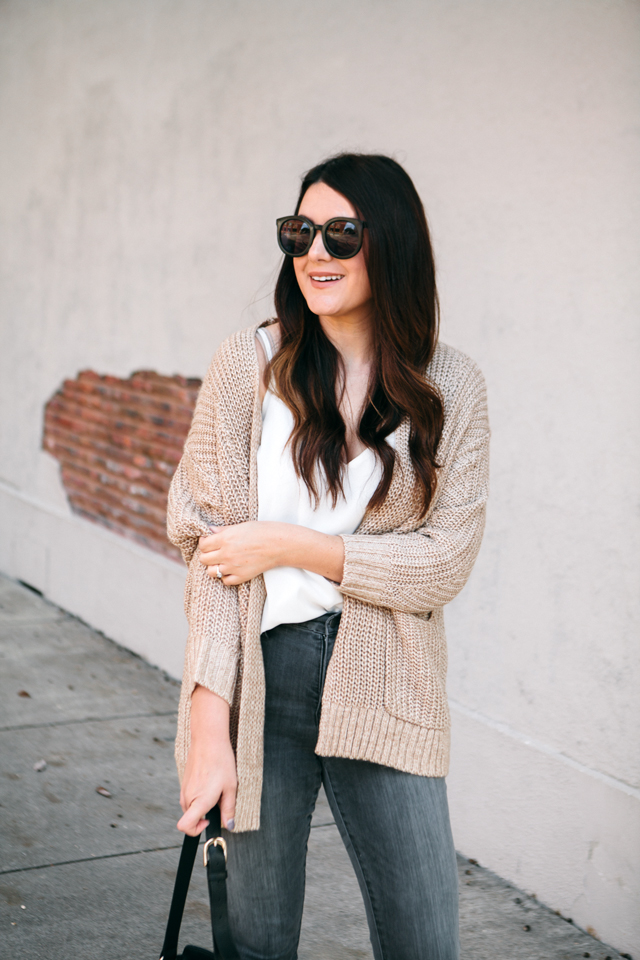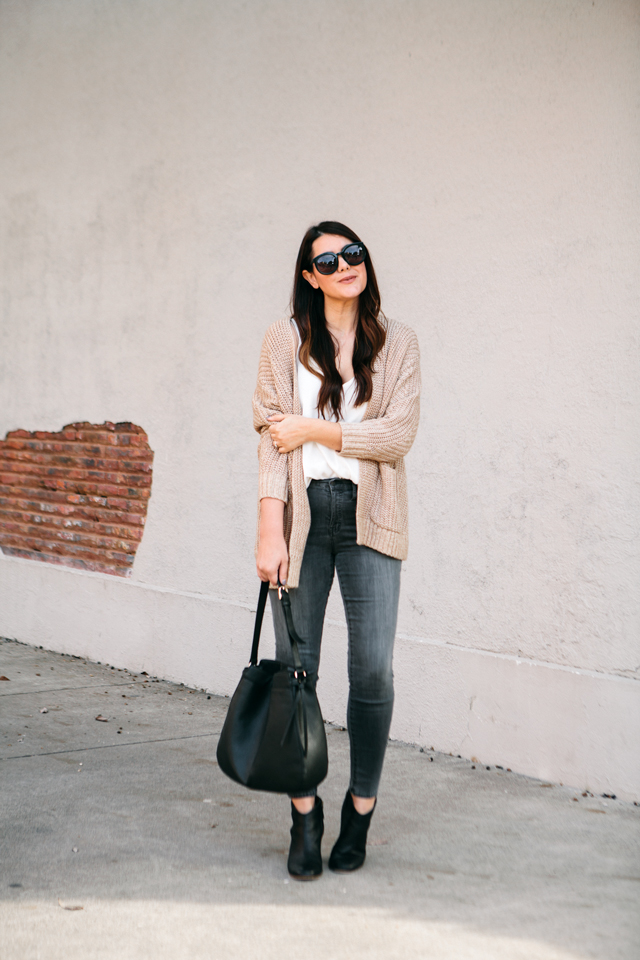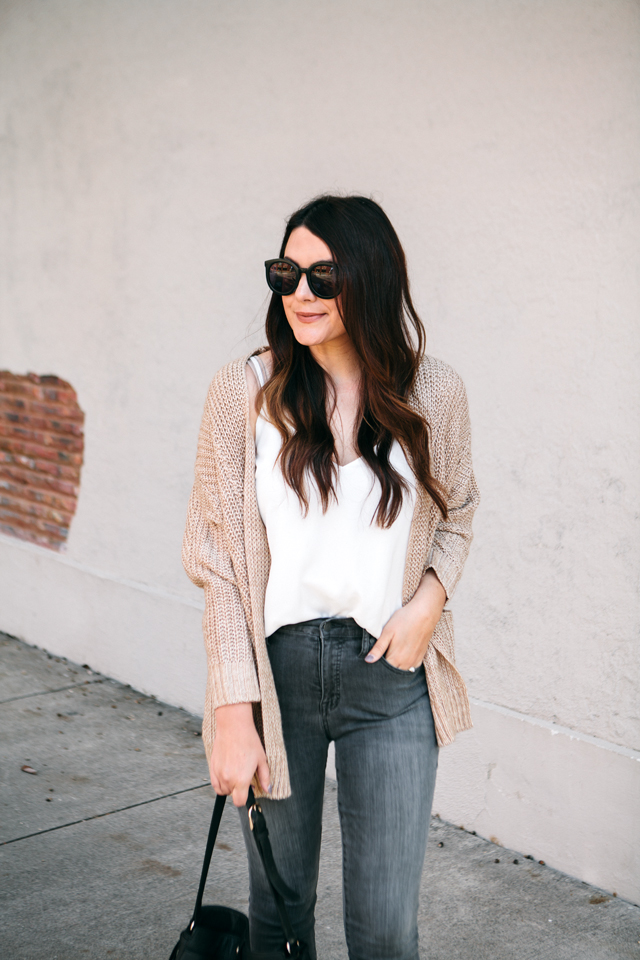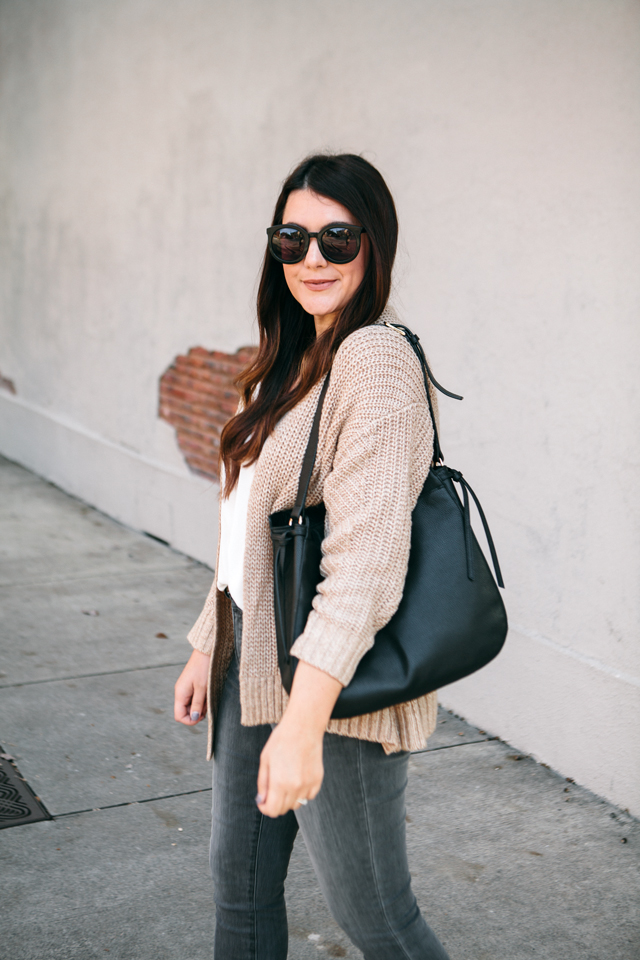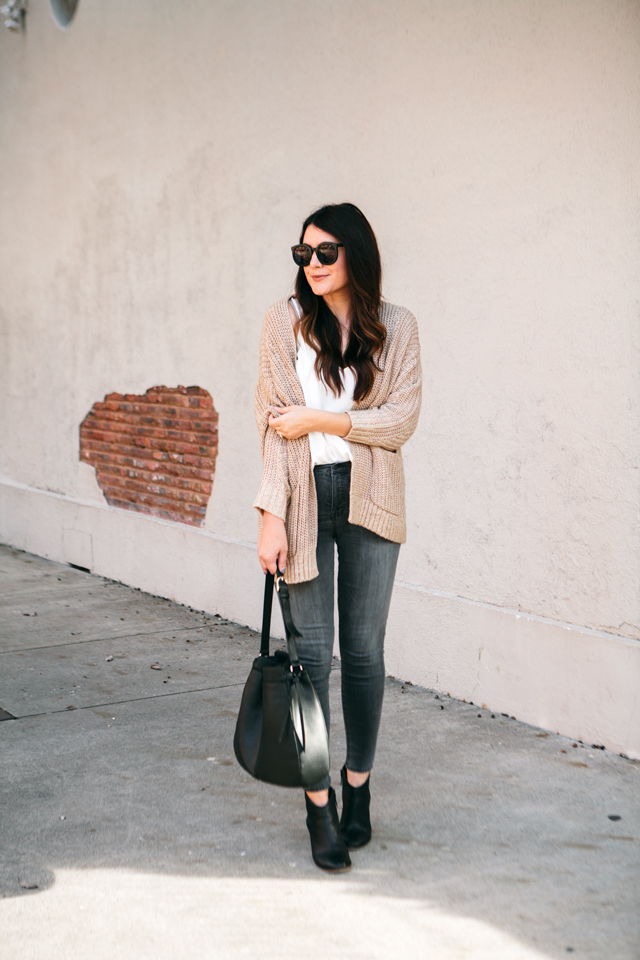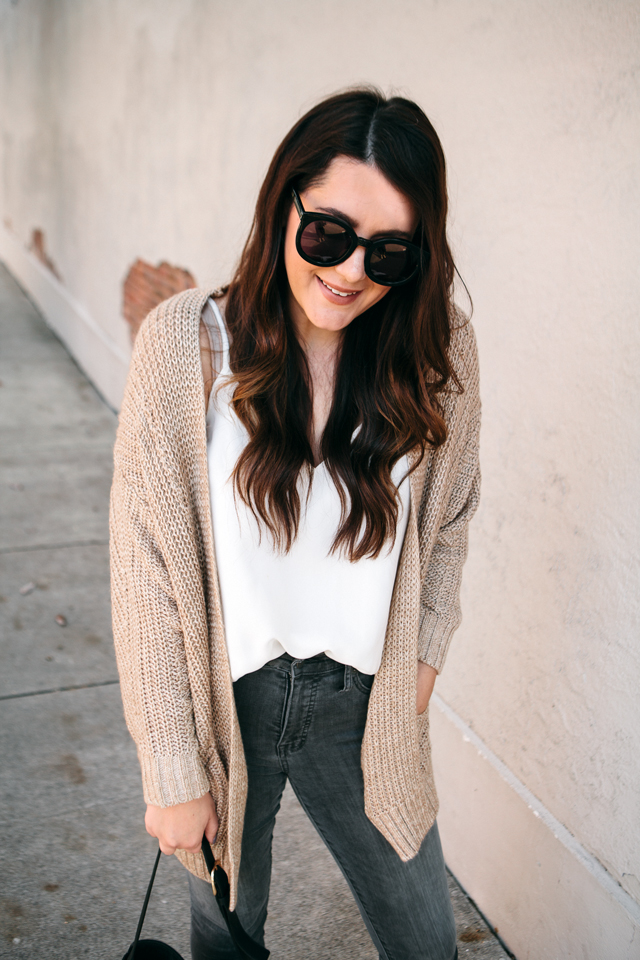 Since it's November 1st, I think it's safe to say that it's Cardigan Season, y'all. The most wonderful time of the year! And to kick off the season, I thought I'd share one of my favorite ones I've picked up recently! I actually find this style of cardigan hard to find in simple colors, like this camel. Usually, when I see a dolman sleeve cardigan it is patterned or in a non-neutral shade. So I was THRILLED to see this one at LOFT. I figured I could wear it with my loose knit maxi dress or a like this, simple with a camisole and denim. It runs a little bit big but I'm in the medium.
I have worn and worn and worn this simple camisole from ASOS. It's the best basic layer to wear under cardigans like this. It's under $20 from ASOS and I really can't say enough about it. You can wear it tucked in or out because it has more of a swing silhouette to it, so it's even cute worn loosely. I have one in black and white because they are just too easy to toss on with a blazer or a cardigan. You can find this camisole here!
Today is our move day for our new warehouse for Everyday & Co! So if I go a wee bit quiet over the weekend, that is why! We are moving everything over and it's a lot to do in a few short days but we are going to do our best! If you order from the shop, we won't be able to process your order until mid-week next week but you can still order! Our next launch will be November 12th! 🙂 Wish us luck! And also wish us the energy of two 20-year-olds because we haven't moved since our 20s. HA!