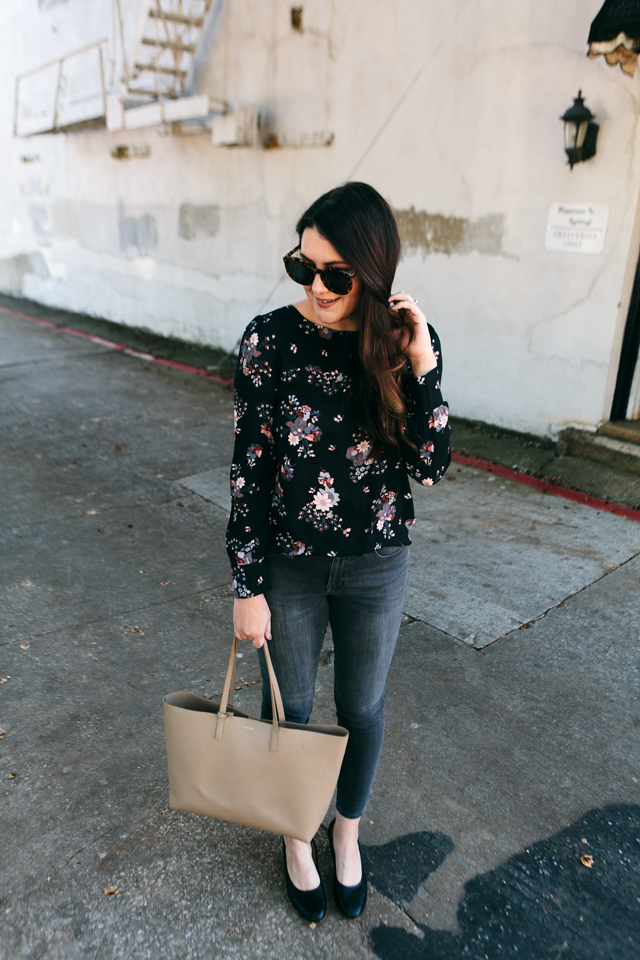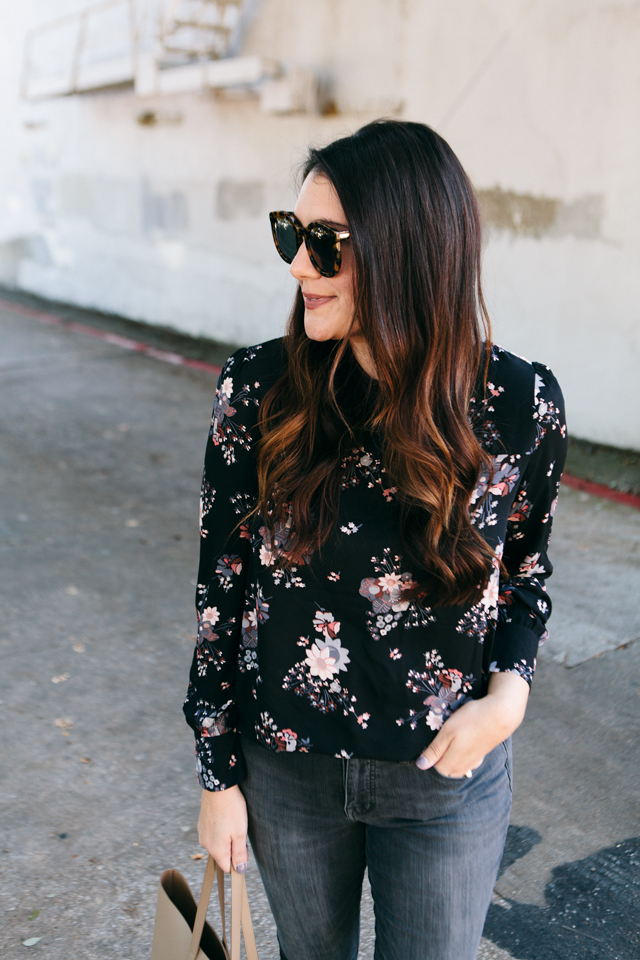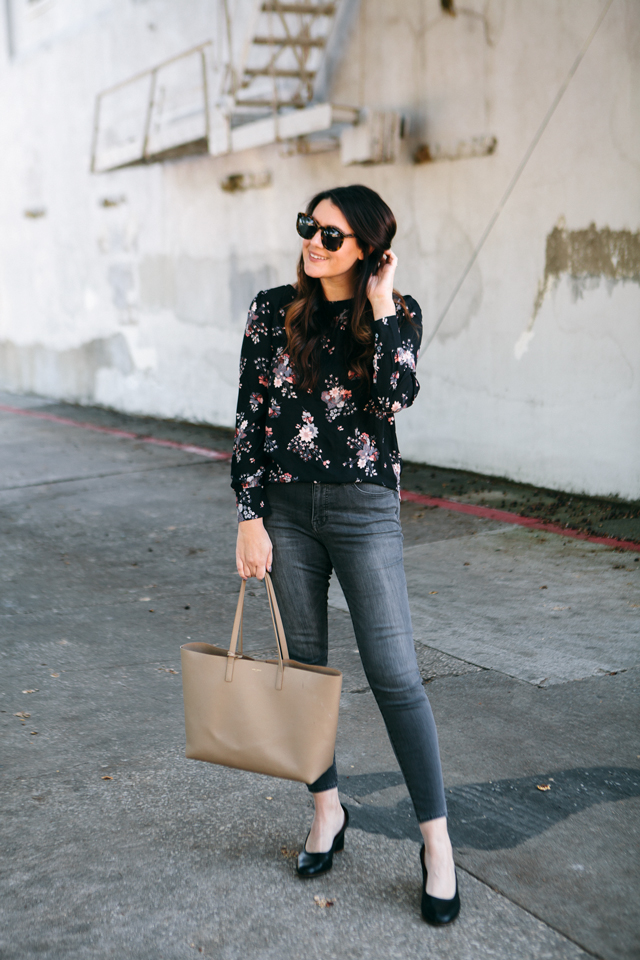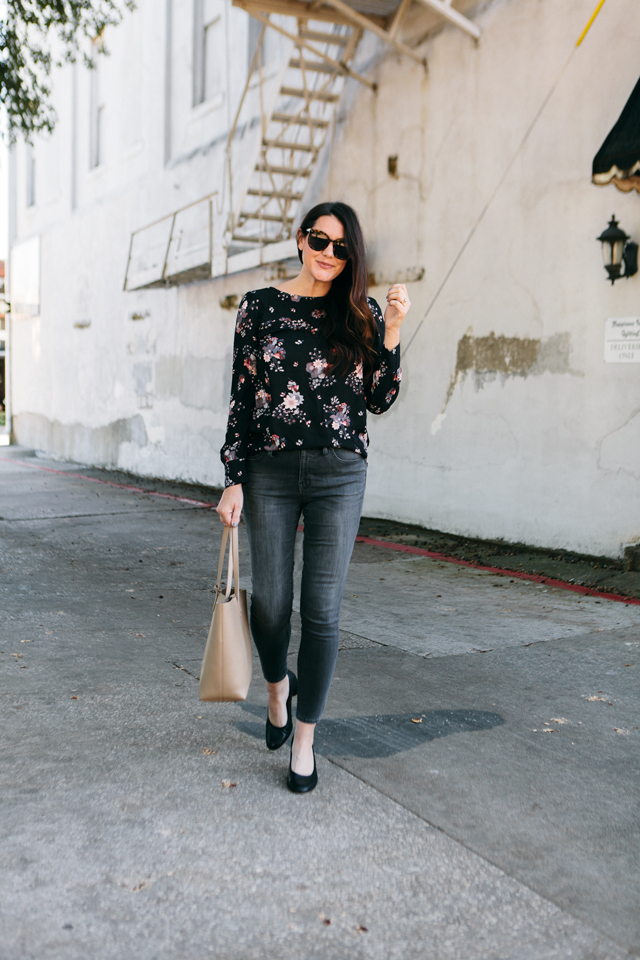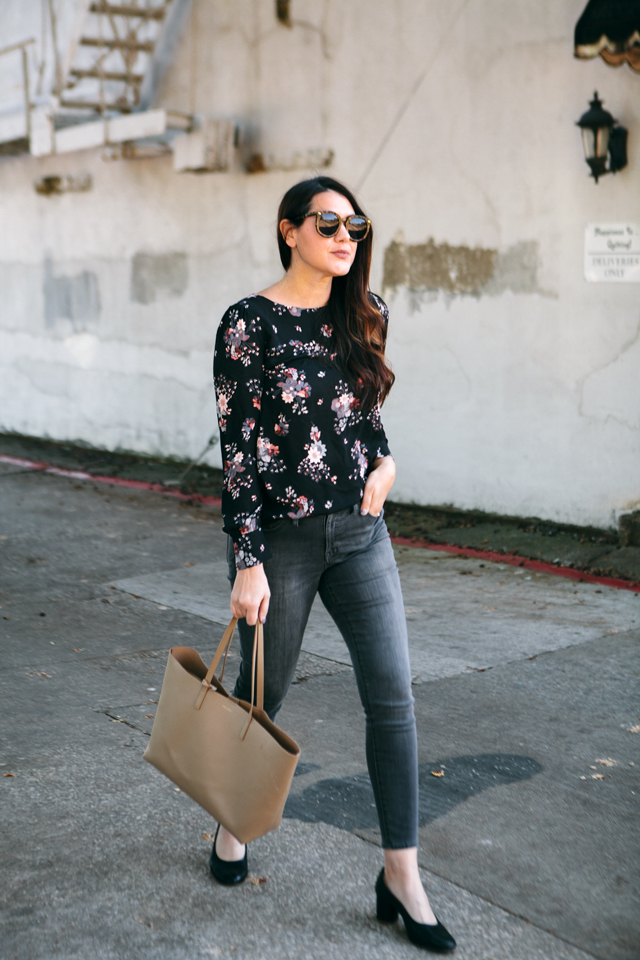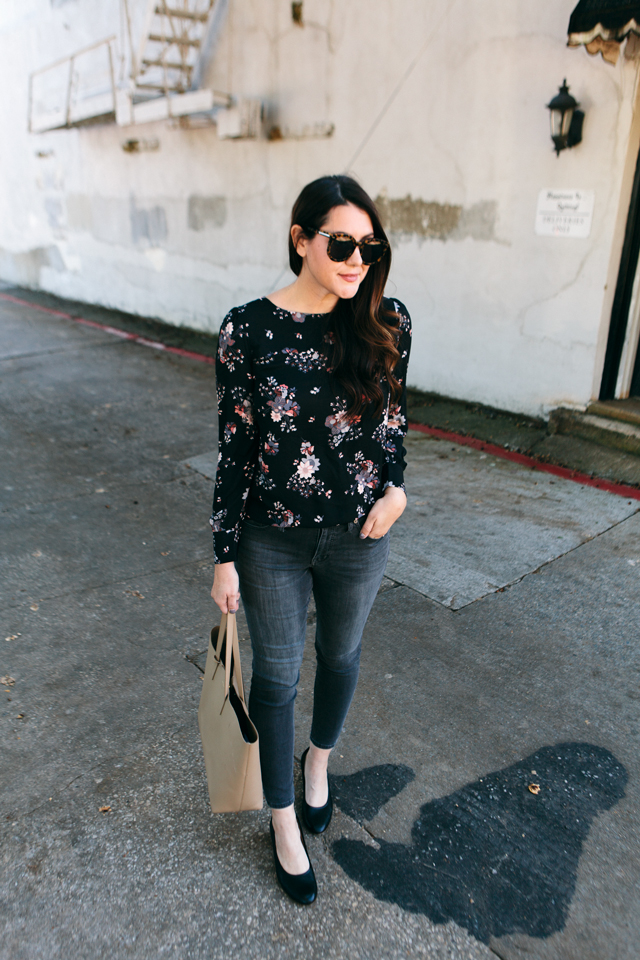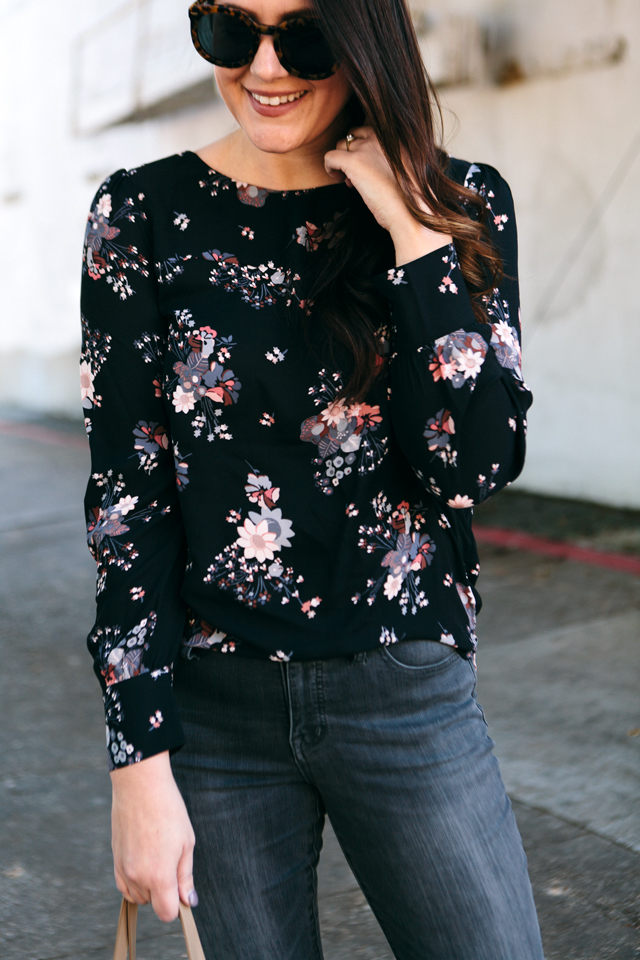 Happy Monday! And happy November! I completely missed November 1st because of the move so Happy November everyone! It's one of my favorite time of the years — how can you beat the Thanksgiving and Christmas season?? Food and gifts are my love language.
I wore this outfit on a date night a few weeks ago. I bought this top from LOFT when they did their friends + family sale and absolutely love the print. I love the dark background with a light floral pattern, perfect for fall and winter months. I love florals in the fall but I do like to keep the florals to a more subtle look. This top is perfect for that! Plus it complemented the new grey jeans that I'm obsessed with and haven't stopped wearing since I got them. Grey is the new black, I'm telling you.
This pair of heels has been working it lately in my closet. They are so comfortable (size down a half size!), in fact, they don't even feel like heels. They feel more like a pair of flats but with the bonus height of a heel. They remind me of my red Everlane pair but this pair is from Madewell. I was needing a simple basic black heel and this one fit the bill perfectly.
We are still on the move today and tomorrow with the warehouse because moving with an almost 15-month-old is an experience. Gemma is a really busy baby and she literally went from crawling last month to RUNNING the minute she hit 14 months. So running around the warehouse is her new favorite thing. She also loves to push the broom around, which if I play my cards right, could become a very helpful skill. 😉 A little shop girl in the making for sure.