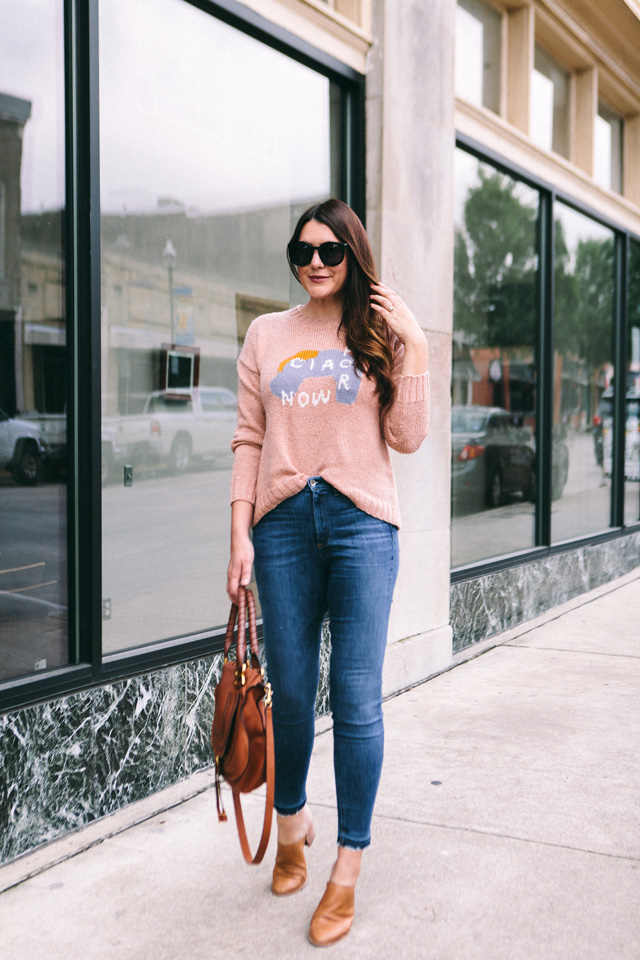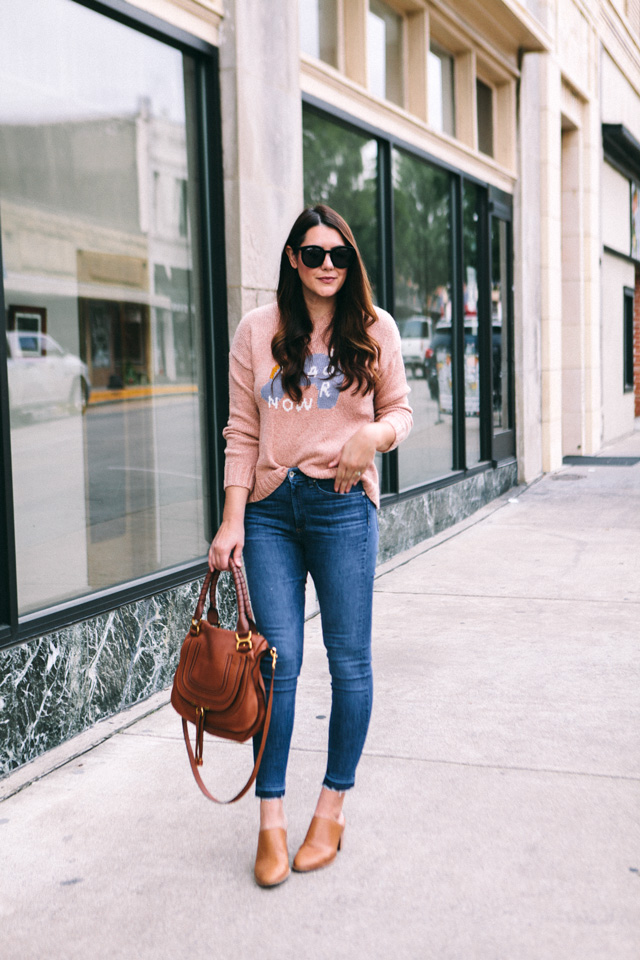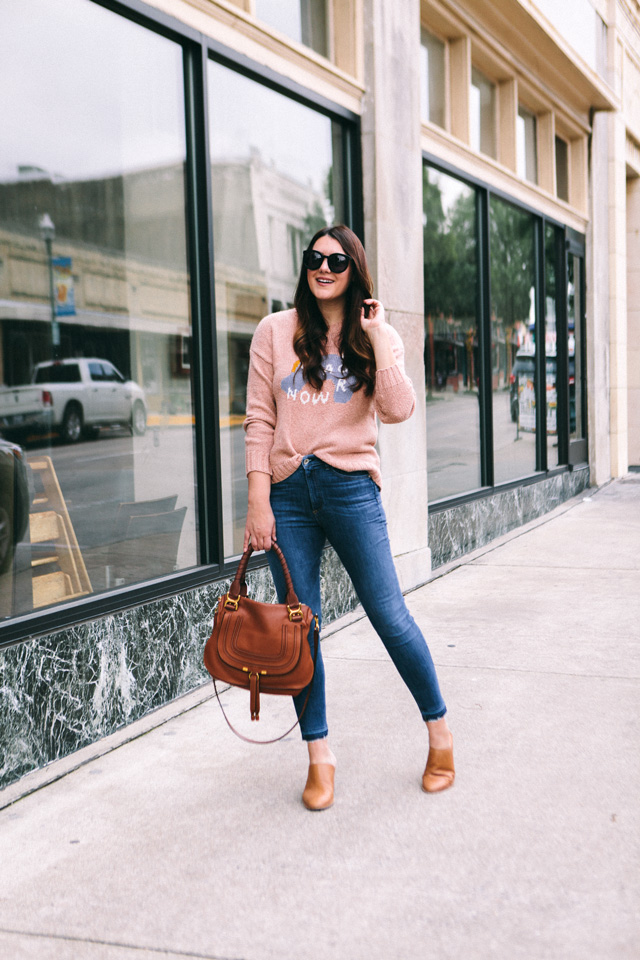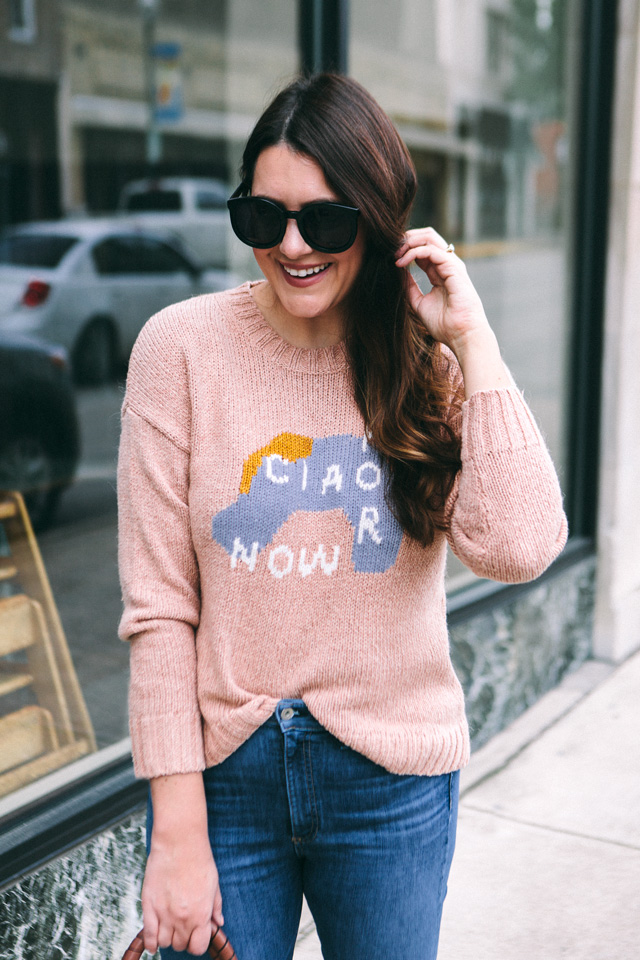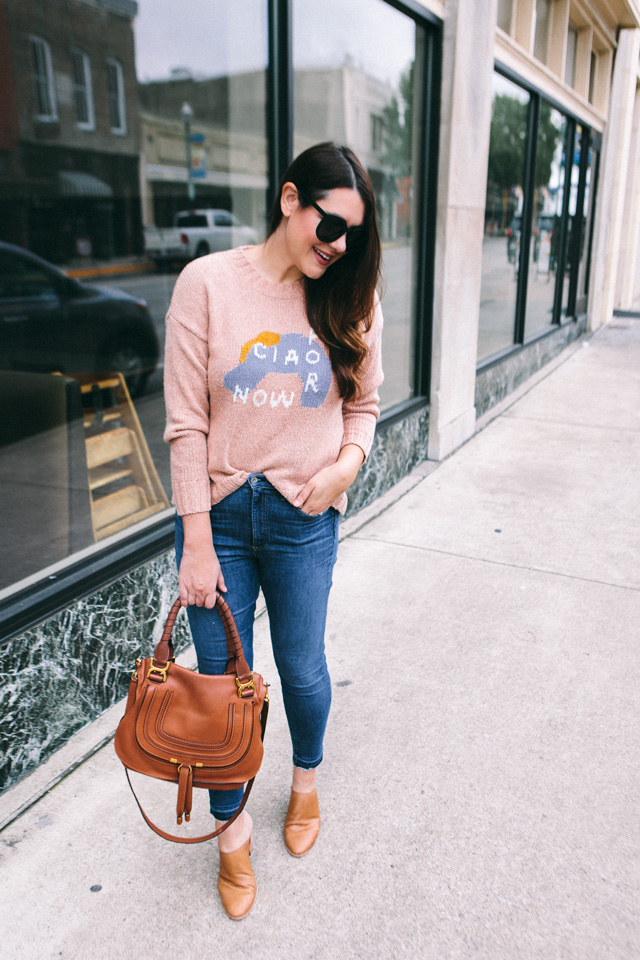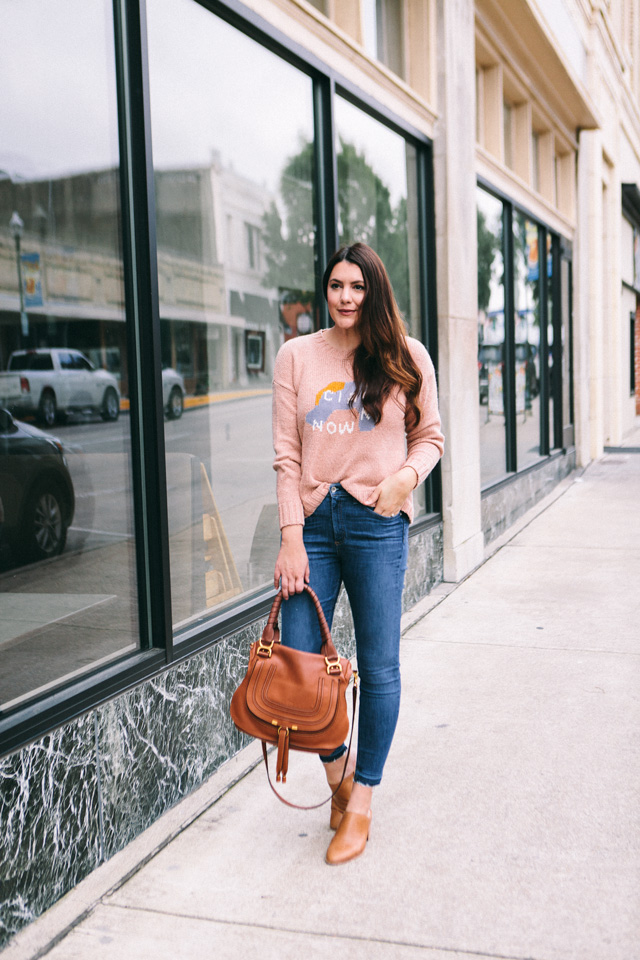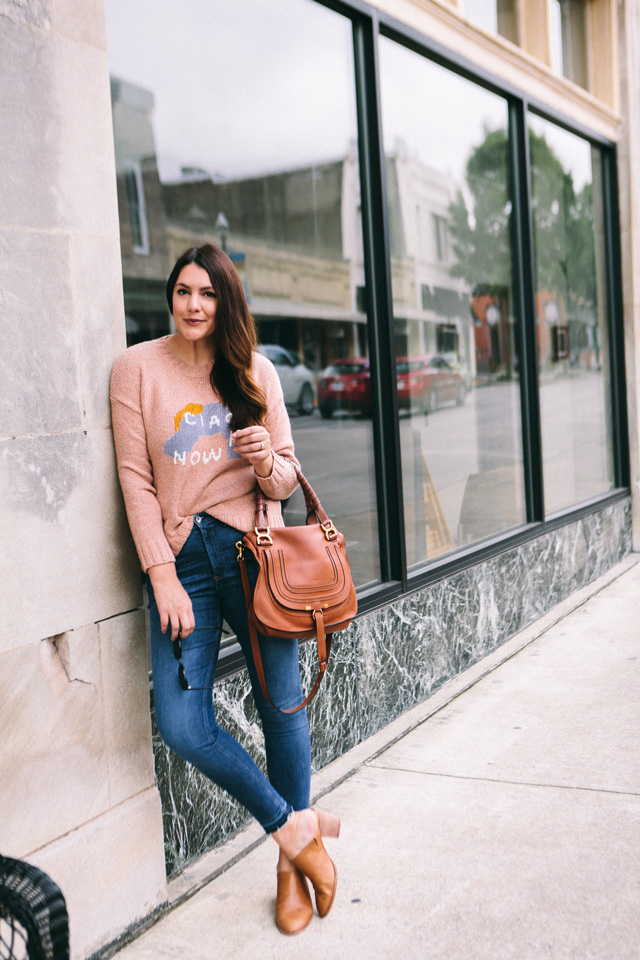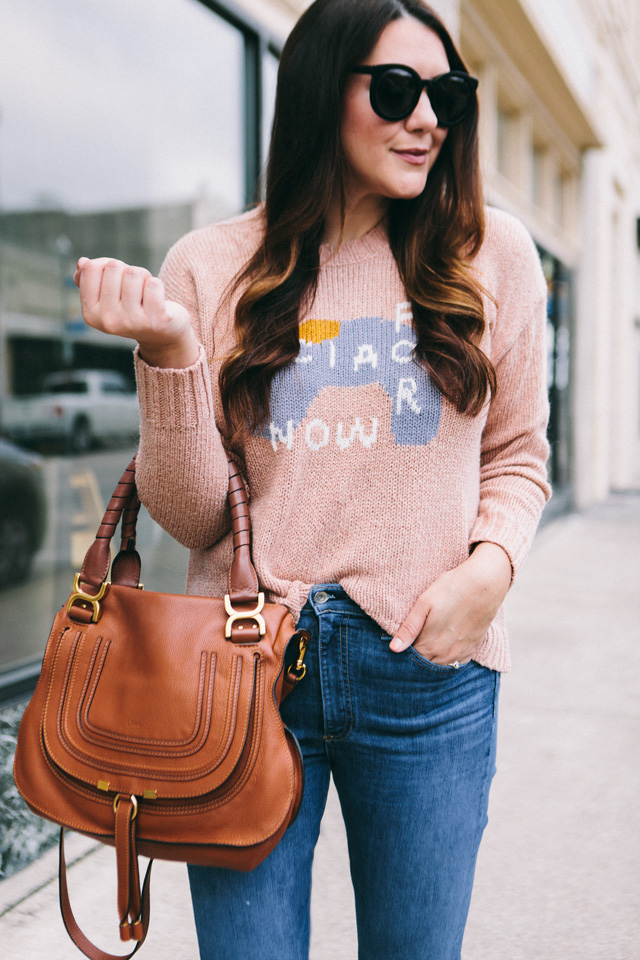 Happy Friday, Friends!
This week FLEW by. I can't even believe it's already Friday. We are working our booties off (and yeah, I mean booties) on our next launch with Everyday & Co, so I've been kind of quiet this week! But only because we are prepping for the big launch next Thursday. But I'm so excited for the weekend because we are going to the Taylor Swift concert tomorrow. I'm going to pretend to be young again and try my best to stay out past my bedtime of 9:30 pm. I'll let you know how that goes 😉
This sweater was in my Trunk Club trunk this month and I snatched it out of the box so fast! How freaking cute is this sweater? A) it's THE perfect shade of pink and b) it says Ciao For Now. It's so adorably Madewell that it hurts. It's not quite sweater season here but it will be soon enough and I like that this one looks different than any of the other sweaters I own. During true sweater season, sometimes it's nice to have a switch up of style and color than my typical grey sweater. No hate on a grey sweater, you know they're my favorite, but this one just seems like a ray of sunshine in the sea of similar sweaters.
You can find this sweater here at Nordstrom. OR  if you prefer, it's at Madewell here.
Ohhhh and it looks like Madewell is having a sale too! 20-30% off, depending on what you spend. You can use code ONYOURMARK at checkout. My boots are last year's version of their Harper Mule but they have a very similar color this year! I love this pair of semi-booties / mules. So comfortable and easy to pair with basically anything. You can find them here or here!
A few of my favorites from the sale are below!