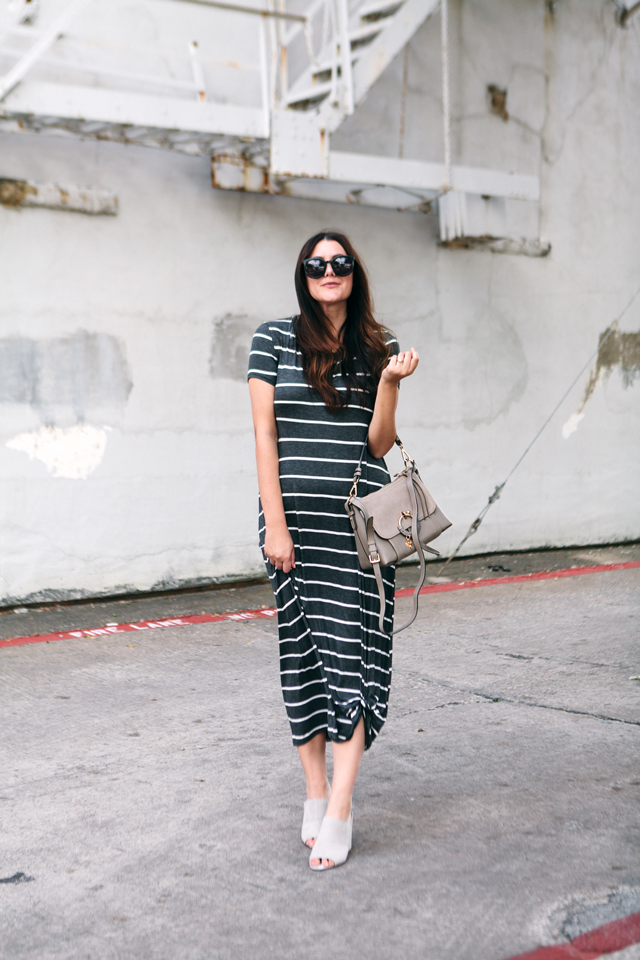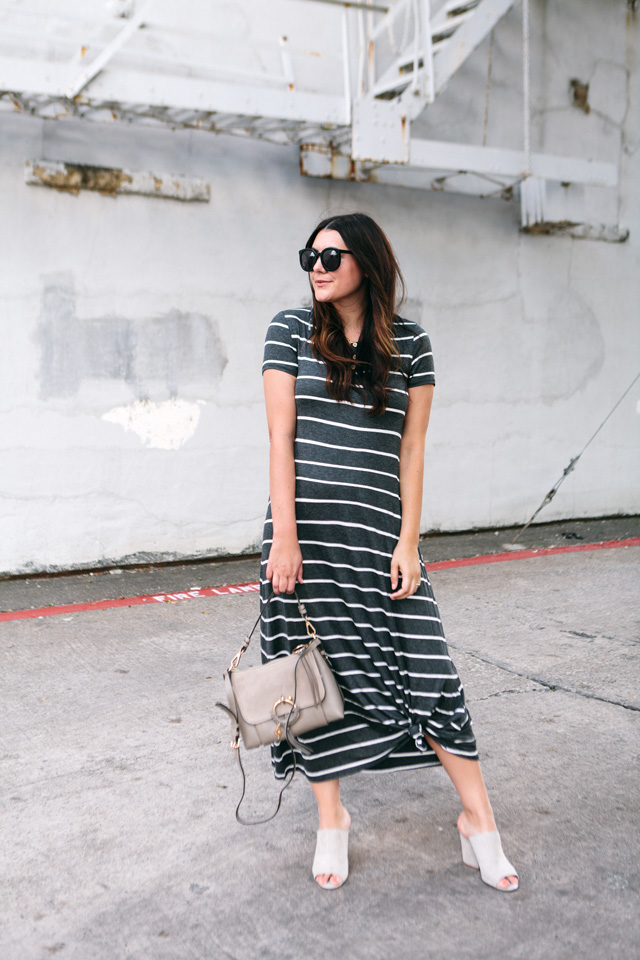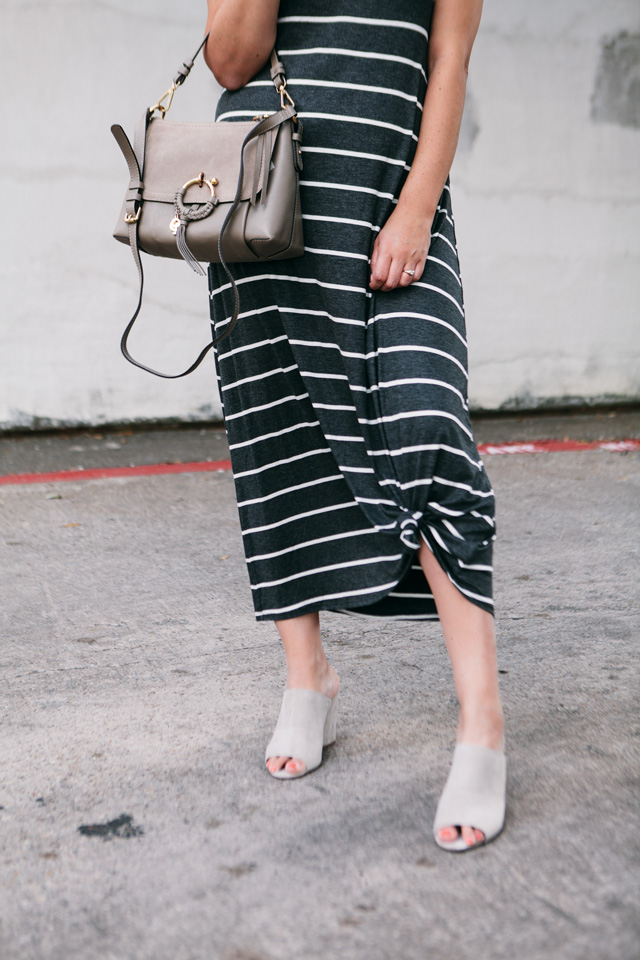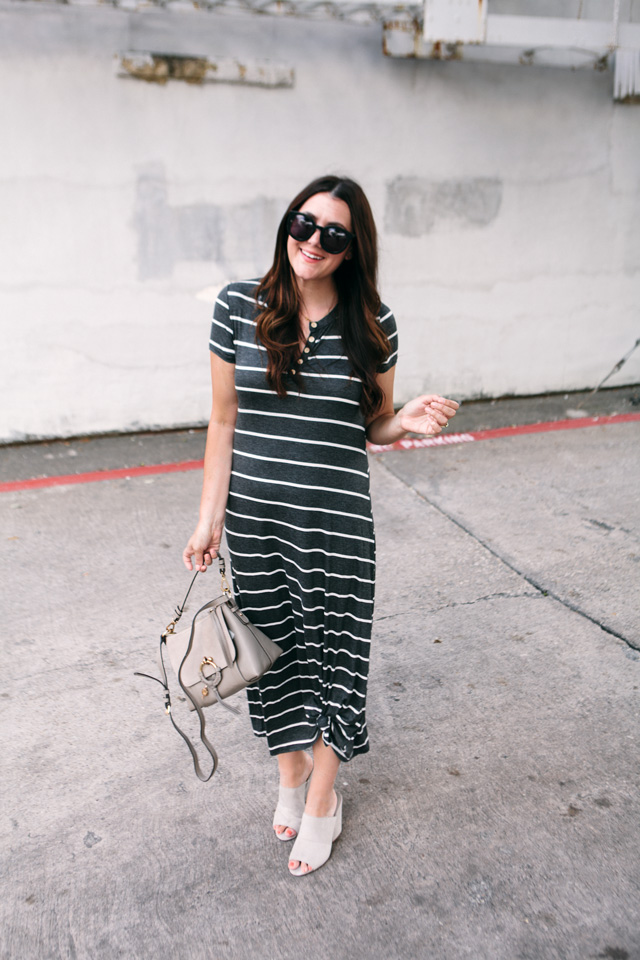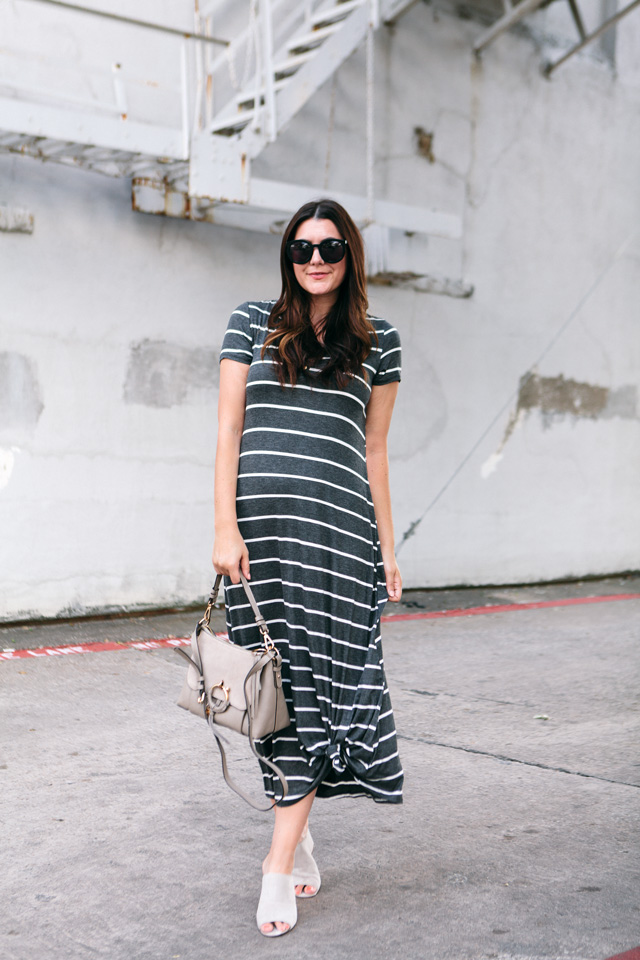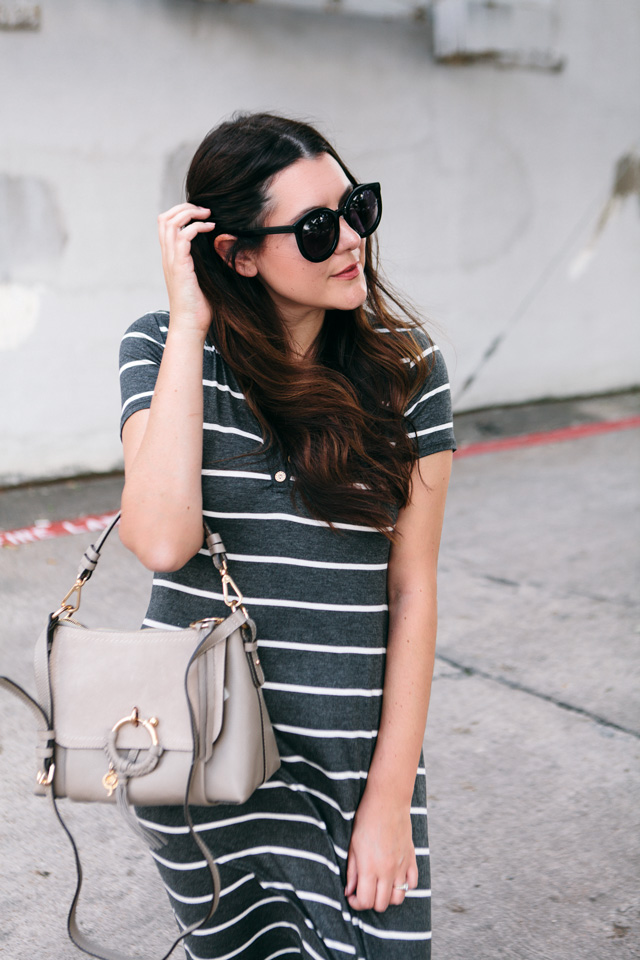 How was everyone's long weekend? Usually, I feel like holiday weekends fly by but this weekend we were so busy with the shop, with Monday off it actually felt like a nice long weekend! We did nothing and it was fabulous. I'm all here for canceling Mondays until further notice.
As you can tell some of my favorites from the shop are striped. But of course, they are 😉 This dress is one of my favorites (and its still in stock! Limited but still there!) As you can see we sold through most of our first collection which is amazing! We are working on our next launch for early next week! So if you didn't get to the shop quick enough last week, mark your calendars! We will be carrying plus size, too, in the next launch!
Back to this dress, I was going to mention to the nursing mama's out there that this dress works well for nursing because the buttons actually work! So if you're looking for another option, this one is perfect. (PS: if the dress ends up a little long for you, it comes to my ankle on me, you can knot it like I did! Keep this tip in your pocket — it's a quick fix for a long dress!)
Oh and also — I found my fall mules. Aren't they just beautiful? The prettiest shade of grey, if I must say. And they have a chunky heel so they are SUPER freaking comfortable. You can find them under $100 here!