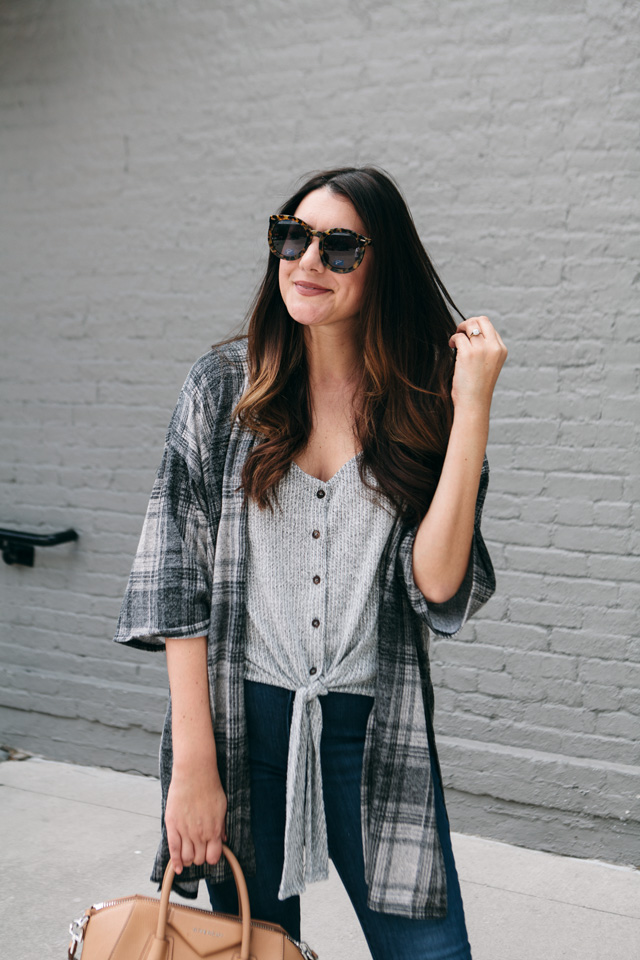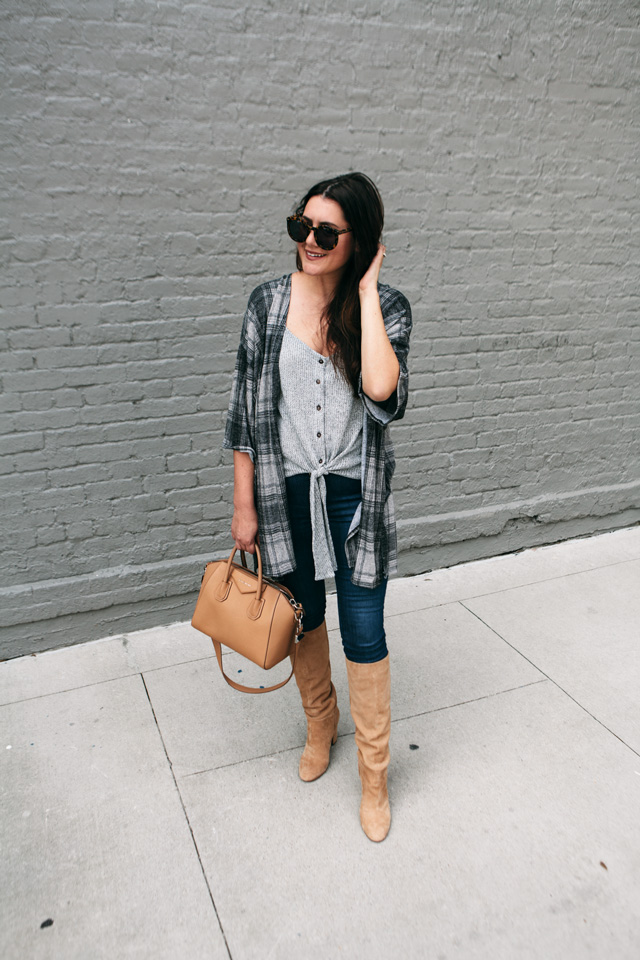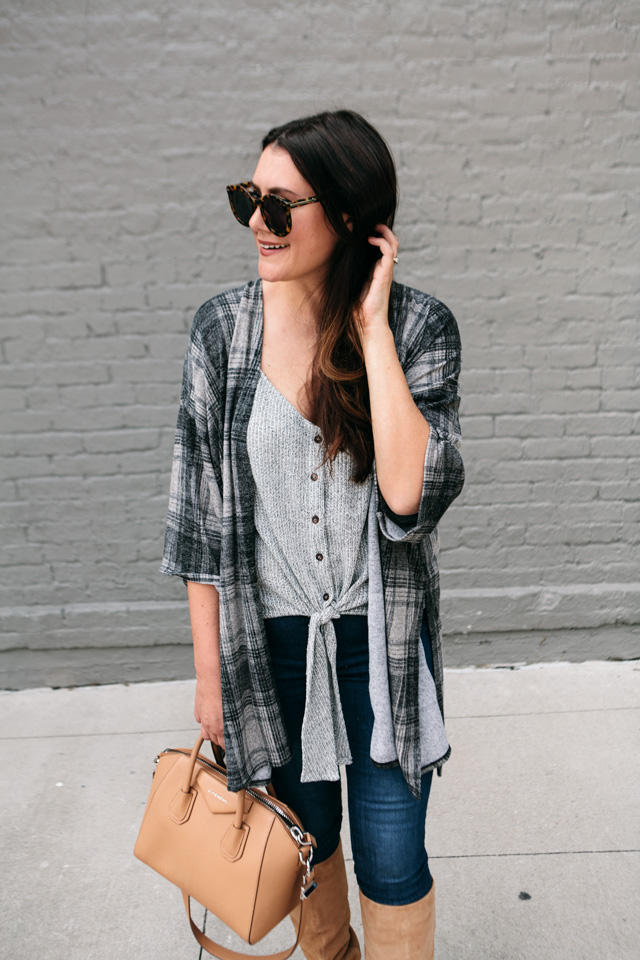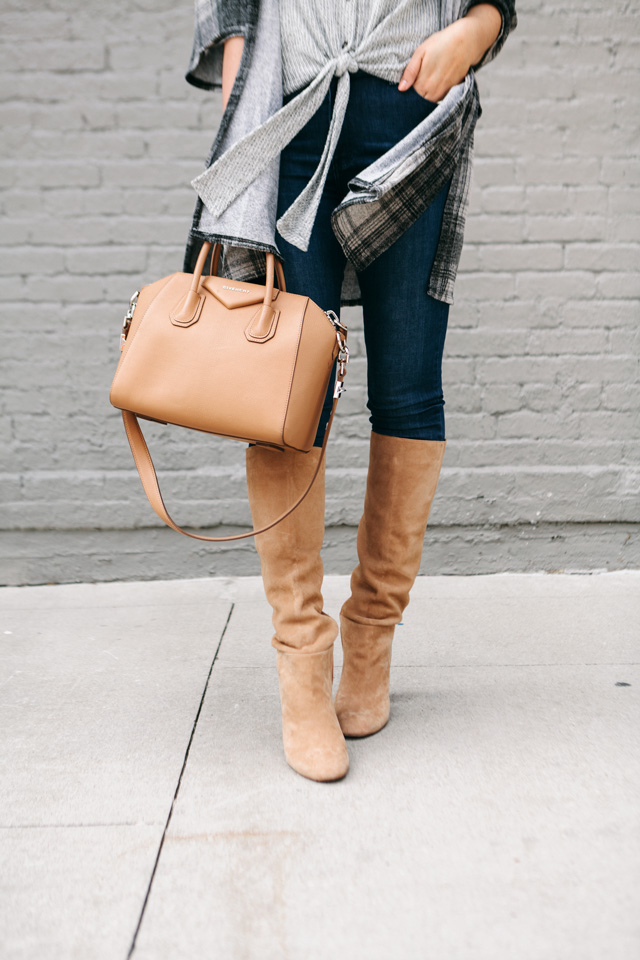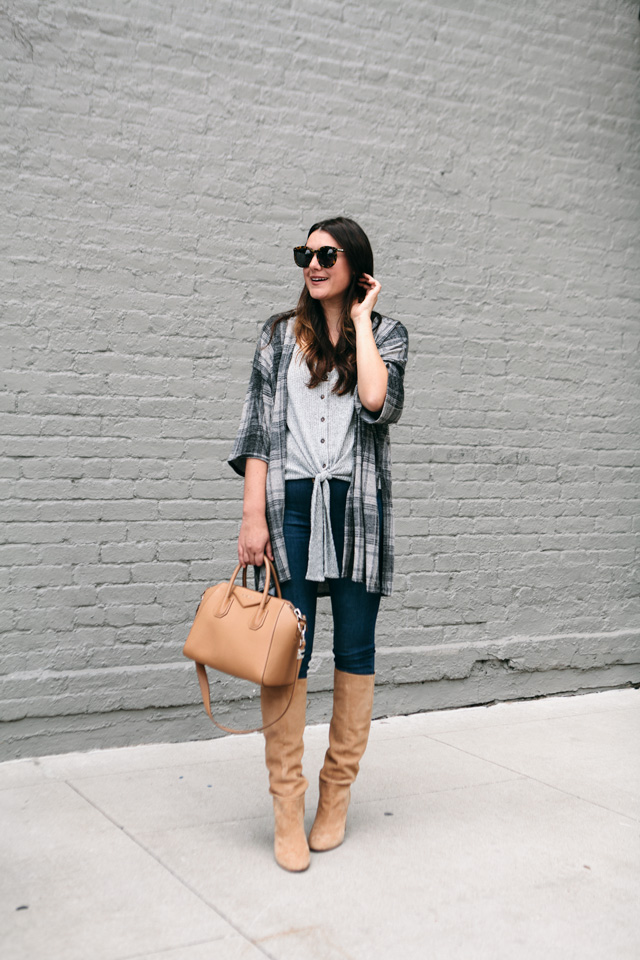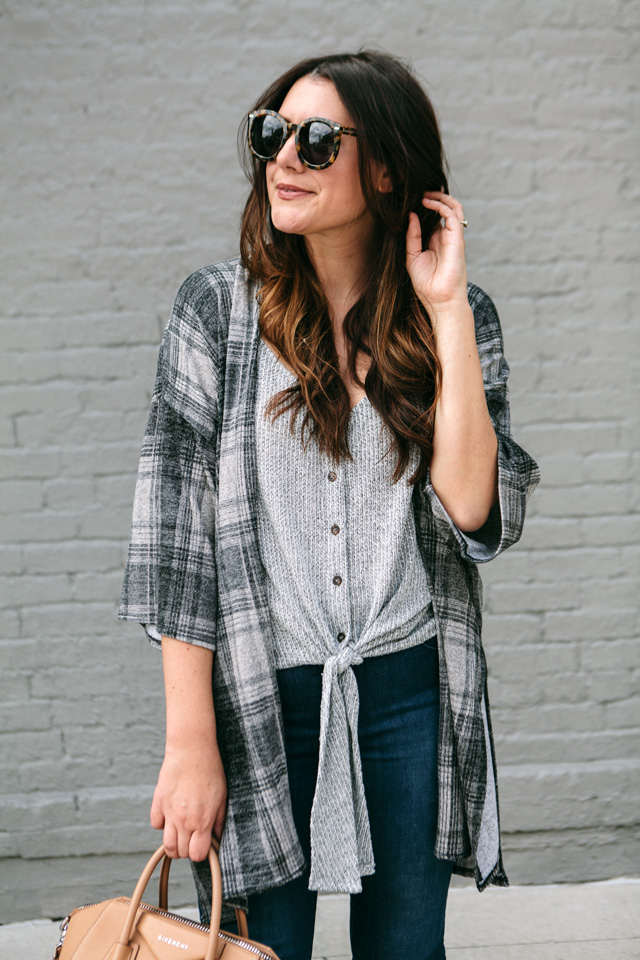 It's here! Our September collection is live! This cardigan is actually from our first collection but it sold out quicikly, so we restocked it and I was able to snag one! You can find this cardigan kimono here or find the whole collection here.
Yes, that's right — I am wearing boots. In Texas. In September. Y'all — yesterday morning was straight up chilly here. Which gave me a great excuse to try out my new tall boots. (Side note — were these boots on Anniversary Sale? I think that they were. If so, I totally missed them. But I picked them up full price and have zero regrets. This color is amazing!) Now by yesterday afternoon, it was time to kick these boots off but it gave me a great trial run for let's say October. Probably actually November, but I'm going to keep my hopes high. Come on, Texas — let's give this girl a real fall. I've got boots to wear.
You can find these Sam Edelman boots here!
Okay enough chit-chat, go check out our newest collection before things sell out! Also, we added a few plus sizes to some styles! This won't be all of our plus collection, as we have more headed our way. But I didn't want to wait until we had everything before we launched more sizes, so if you've been looking at our Everyday Collection, we've stocked plus sizes in some of the best selling styles — including the beloved maxi dress! You can find plus sizes here! (More to come!!)
We are working on launching more colors in the Everyday Collection and more sizes soon! Speaking of the Everyday Collection, we launched two new top styles! The Everyday Peplum Tunic and The Everyday Henley! I've also created a small collection of nursing friendly tops, for those who asked! You can find that collection here.
(For those asking about petite / x-small sizes, we are working on this but a lot of our vendors start at small. I'll keep an eye out though because I want everyone to be able to find pieces for their closet that fit just right!)