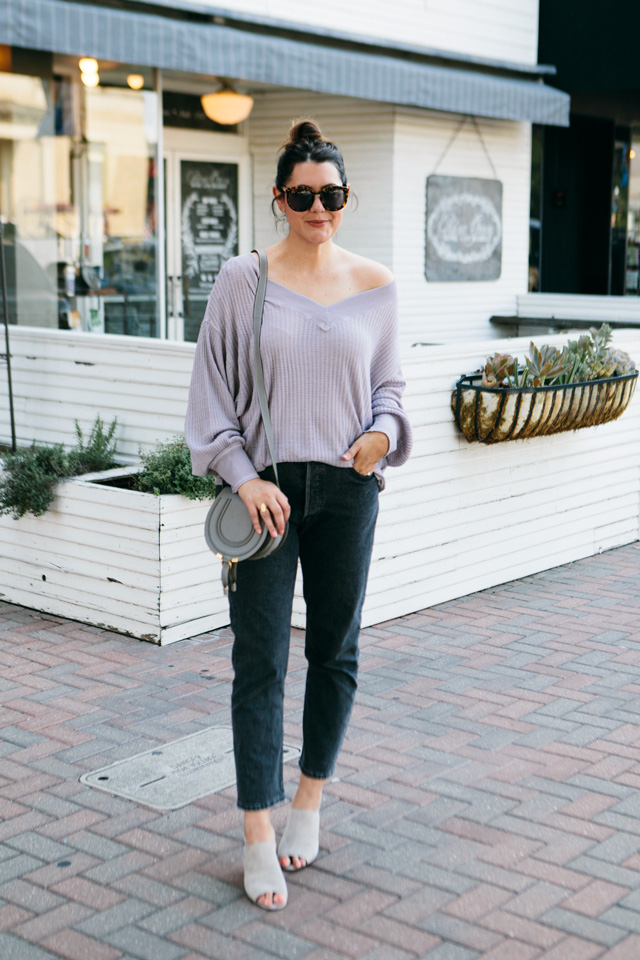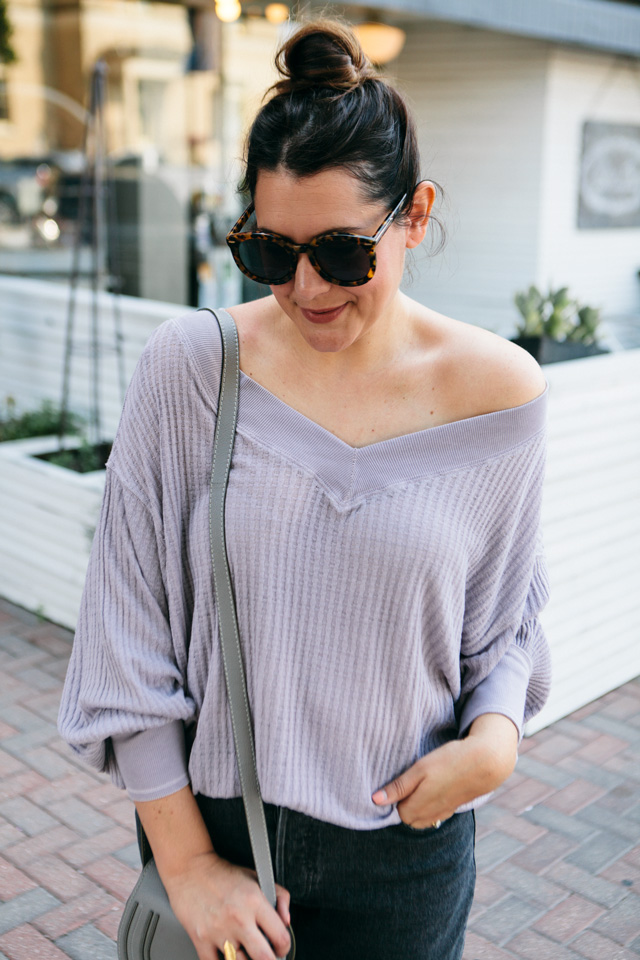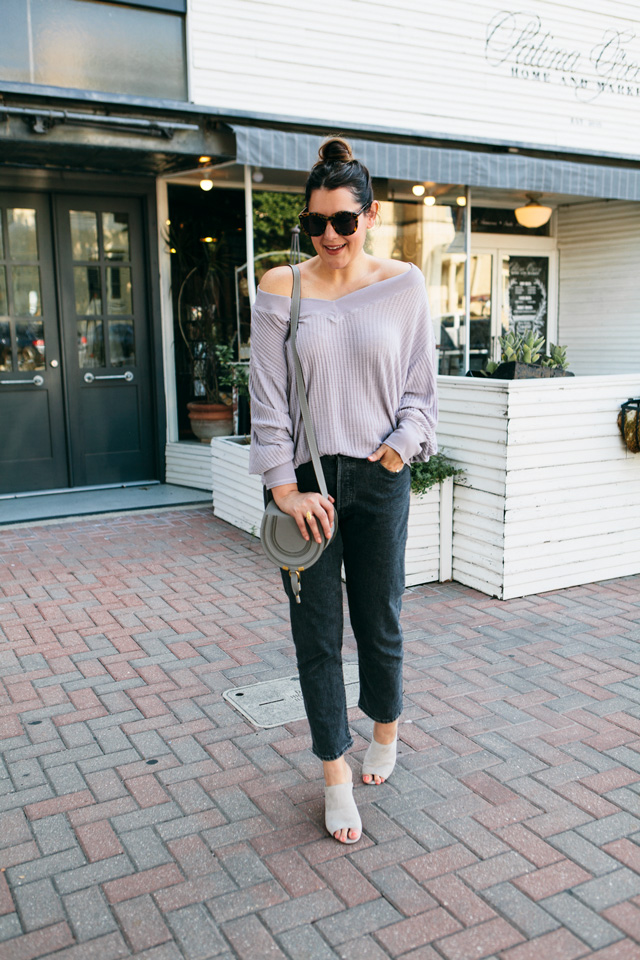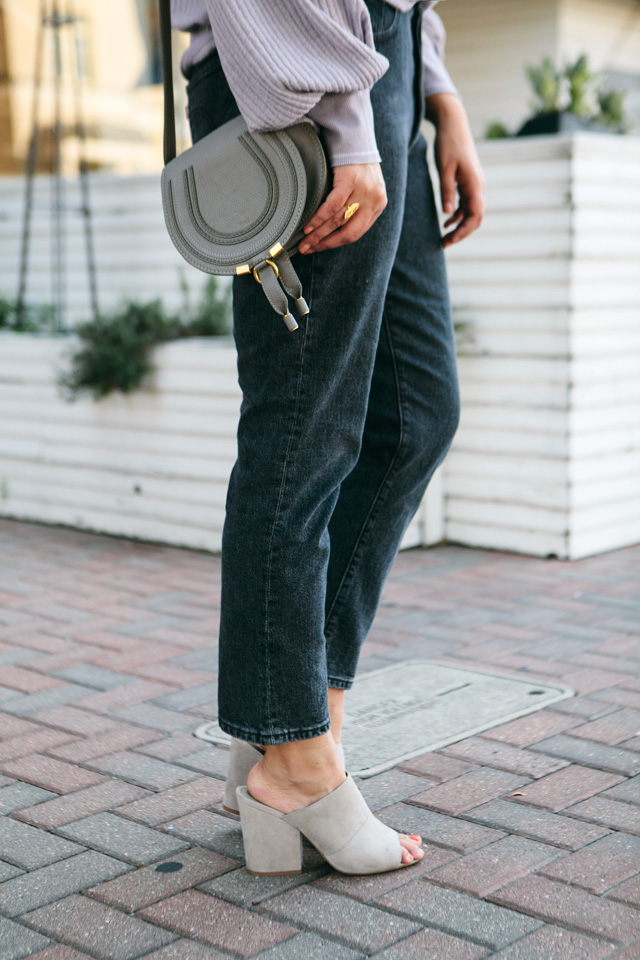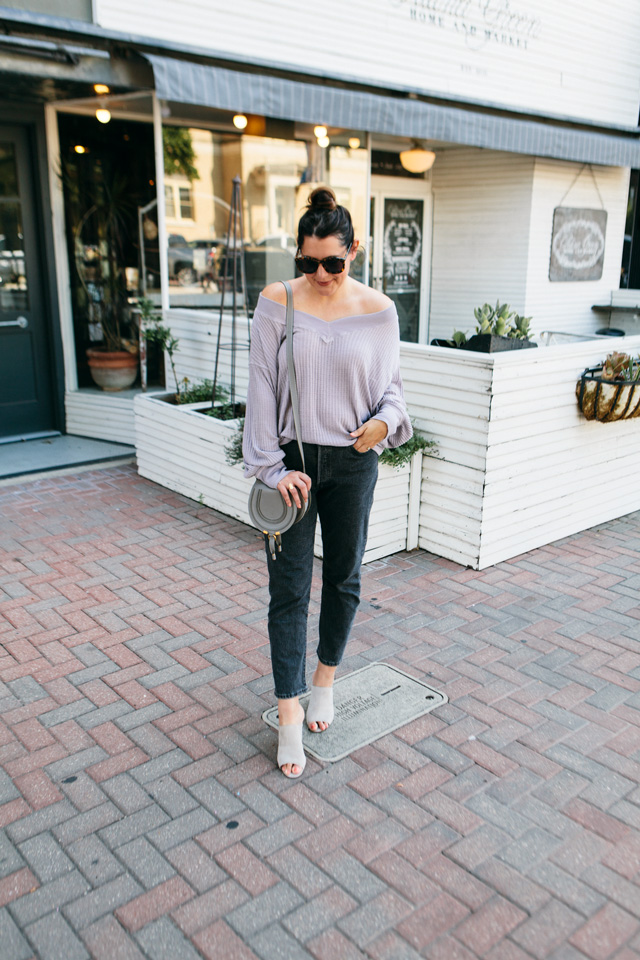 It has been POURING rain here and needless to say, my hair and I are NOT happy about it. In fact, the rain has delayed our launch of Everyday & Co's newest collection. But only by one day, instead of today, we are launching our new tomorrow! (But rain or shine, we are launching tomorrow morning!) Including a few styles in Plus sizes. I say a few styles because we have more coming, but I wanted to get the ones we have in stock online as soon as possible! So if you've been waiting for new styles or more sizes, be sure to check out the new collection tomorrow morning around 9 am!
Back to the rain and how it's ruining my life. And by ruining my life, I technically mean it's ruining my good hair days. I've been having these incredible hair days lately but if I step one foot outside, it's kaput. So I've decided it's top knot days until this weather clears. There is no need to waste good hair on a rainy day. But at least with a top knot, you can really see how adorable this thermal top is. I didn't expect it to be as cute as it is! It's not supposed to be off the shoulder but its kind of dramatic and it just falls off my shoulders on its own. I've been kind of shy with off the shoulder tops lately so it is nice to revisit this look again. This top fits true to size but is a loose fit.
These Levi's are on sale right now! I freaking love this pair of Levi's. The 501 style is where it is at right now; it gives a slight vintage vibe but in such an updated look. You can find these jeans on sale here!