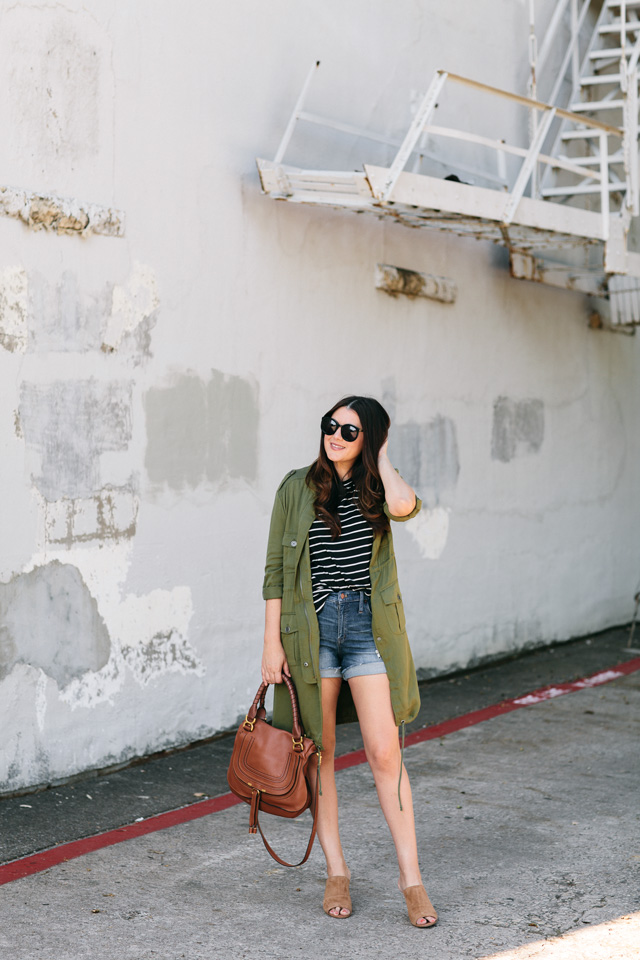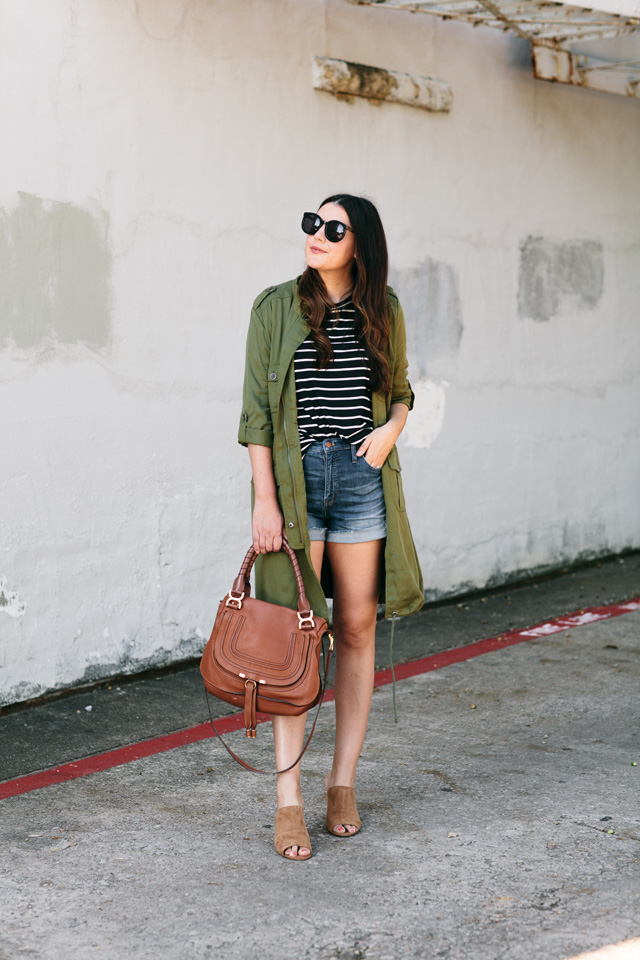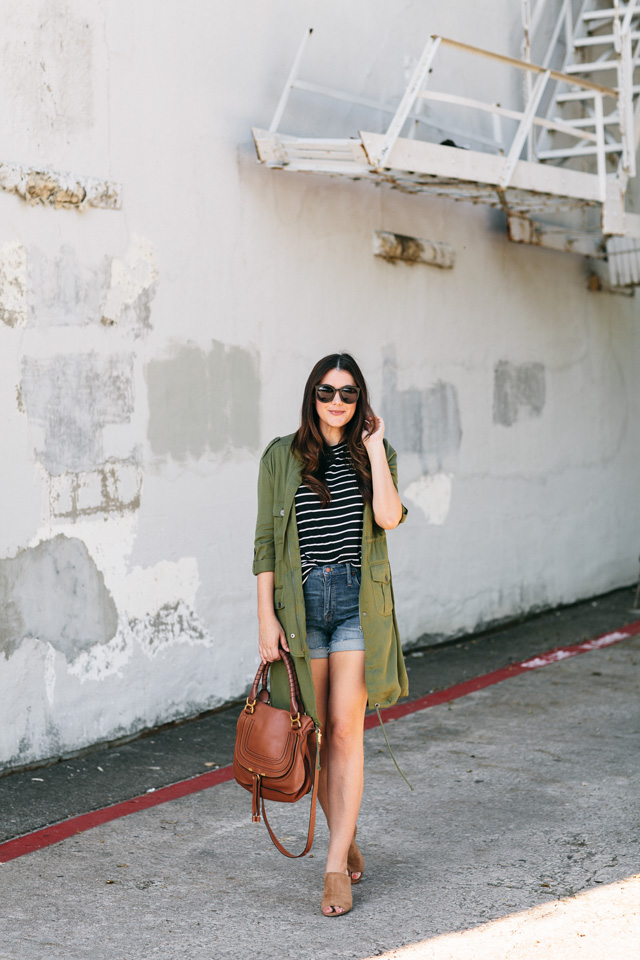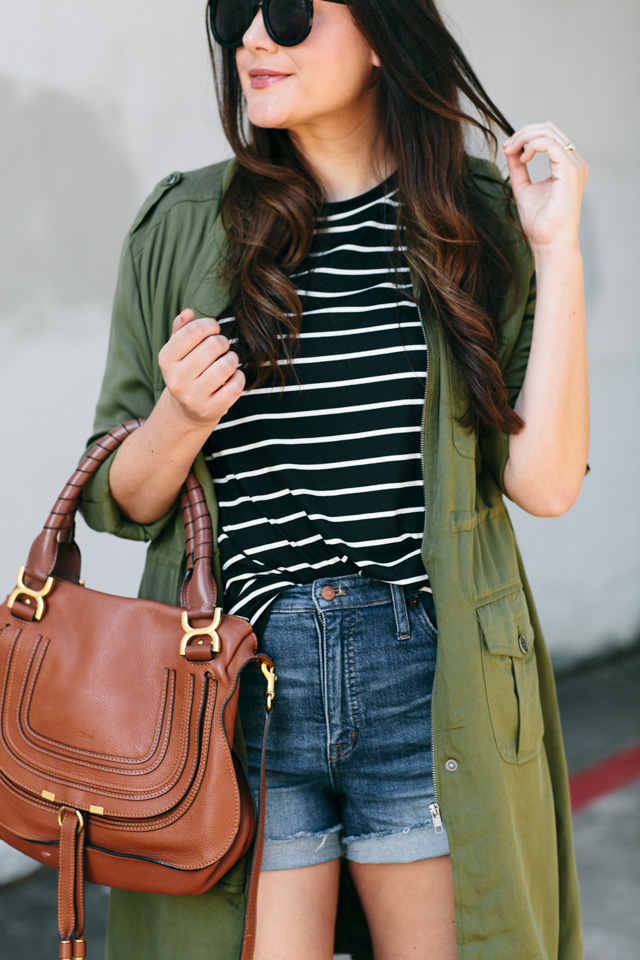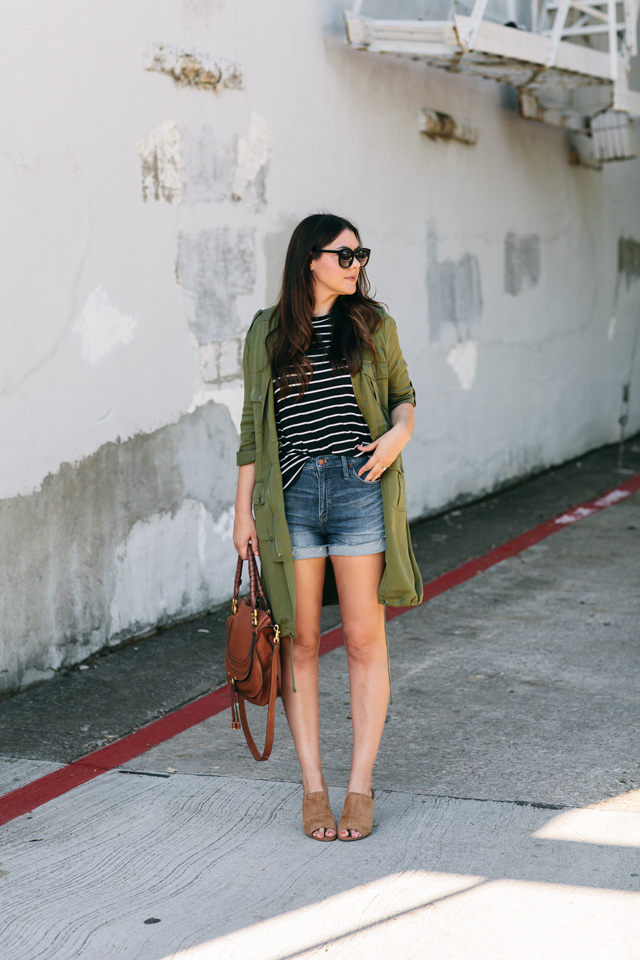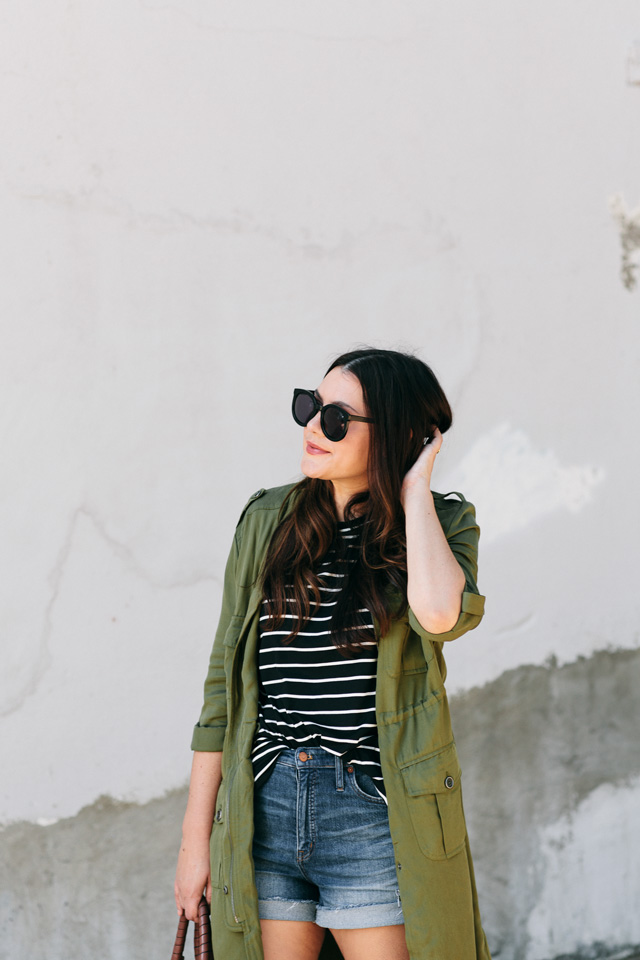 Can you tell my outfits are getting a wee bit more casual these days? (I mean not the LOFT dress from Monday, but the general look of my outfits are much more casual!) We are running around with the shop most days that I've found myself reaching for casual pieces. But the nice thing about casual tops, like this striped one, is that they are so easy to dress up as well. I tossed on this jacket and slipped on some slides and voila a weekend outfit turned weekday. (This top is from Everyday & Co here or a similar in charcoal here!
This jacket (even though the page says coat it's definitely a jacket) is my dream trench for fall! I love this olive color and the length of this trench. I've found a few more options since this one is almost sold out in sizes! (It fits true to size, by the way.) Here are a few more options!
I ended up buying these wedges in the cognac color as well as the grey! I told you I really liked them. Just FYI the color of these is far less orangey and more taupe suede. They are pretty true to color here in these photos than what you see on Nordstrom's site if you were wondering! I wasn't disappointed in the color because it's still really pretty but it is not a true cognac shade if you were thinking of getting these!
You can find my slides here! I have them in both grey and light cognac now. 🙂