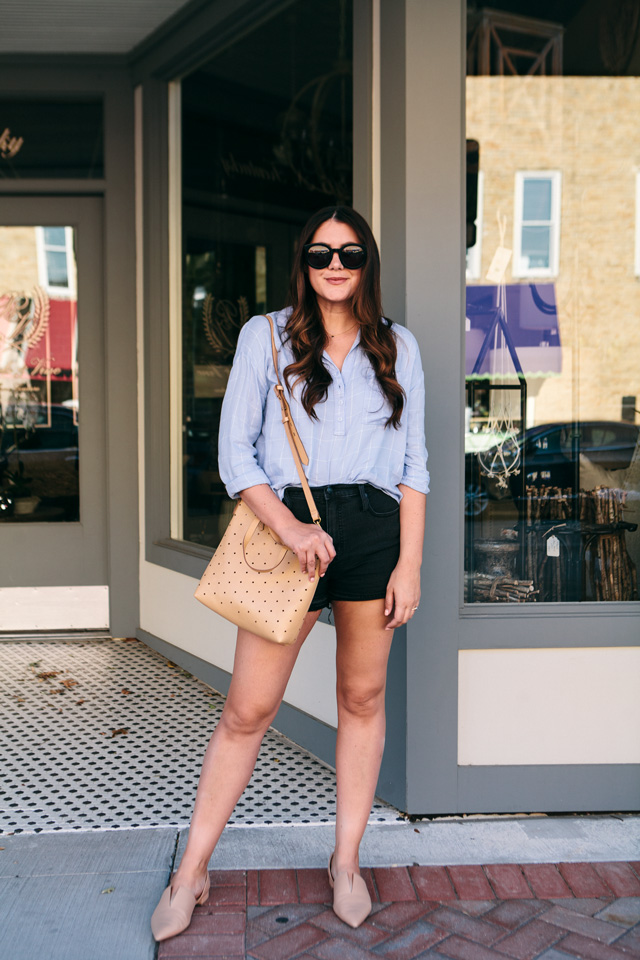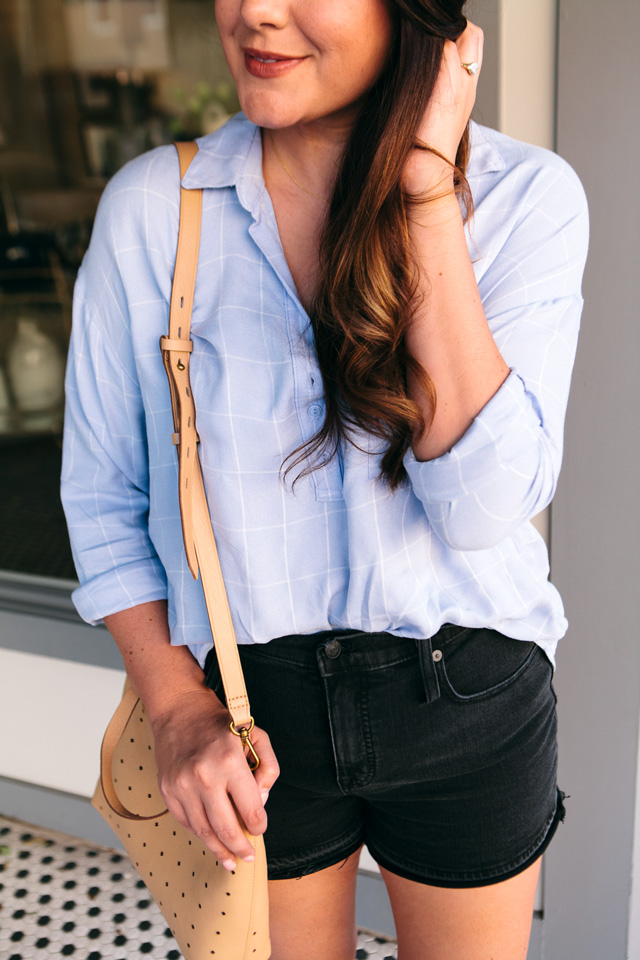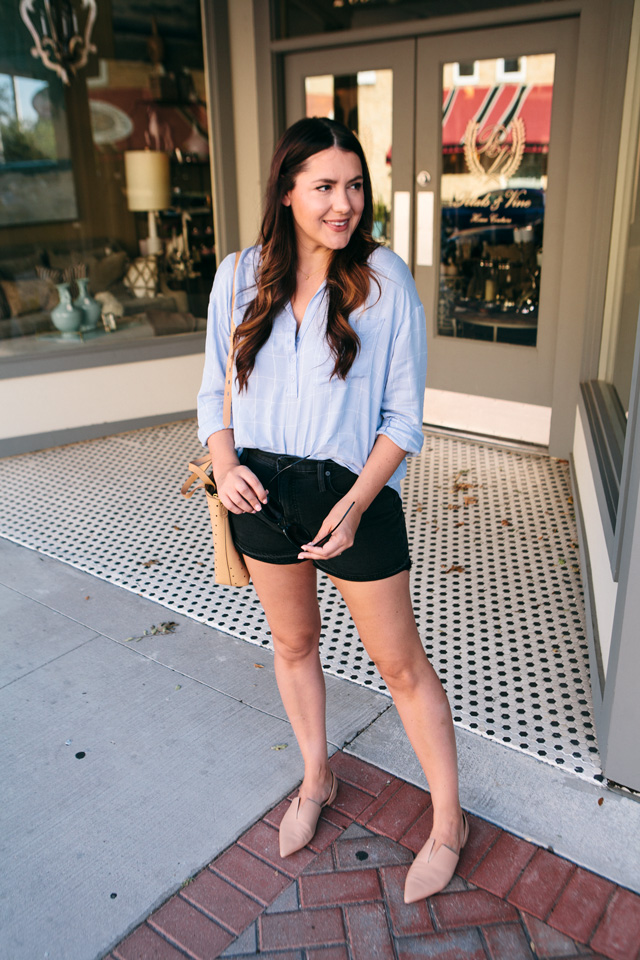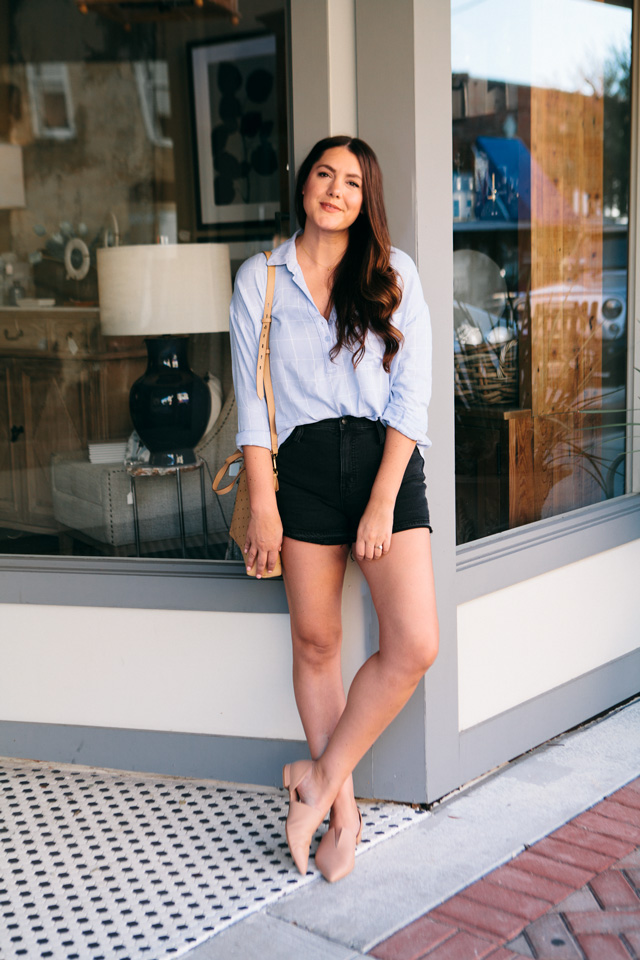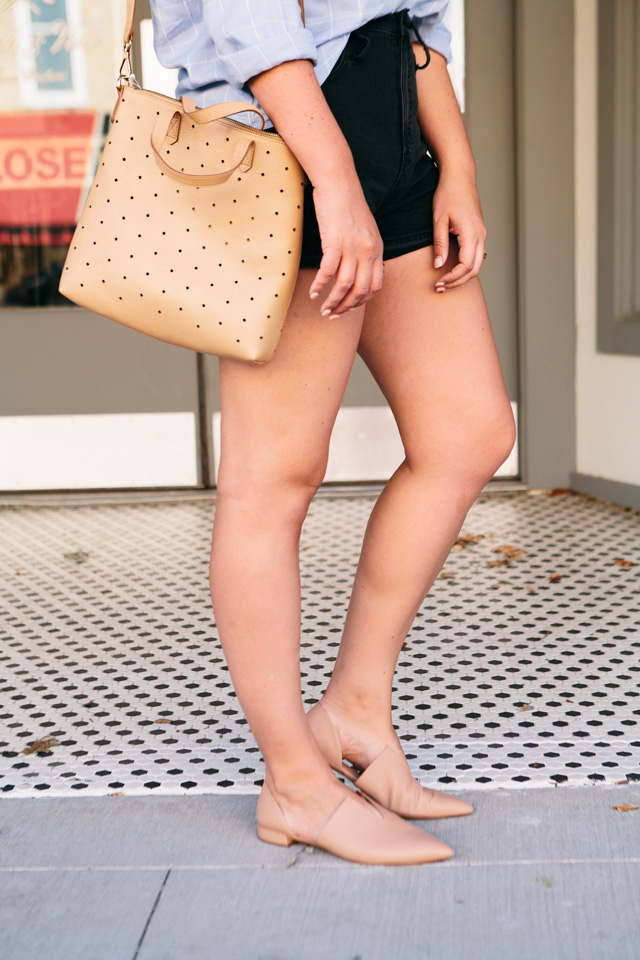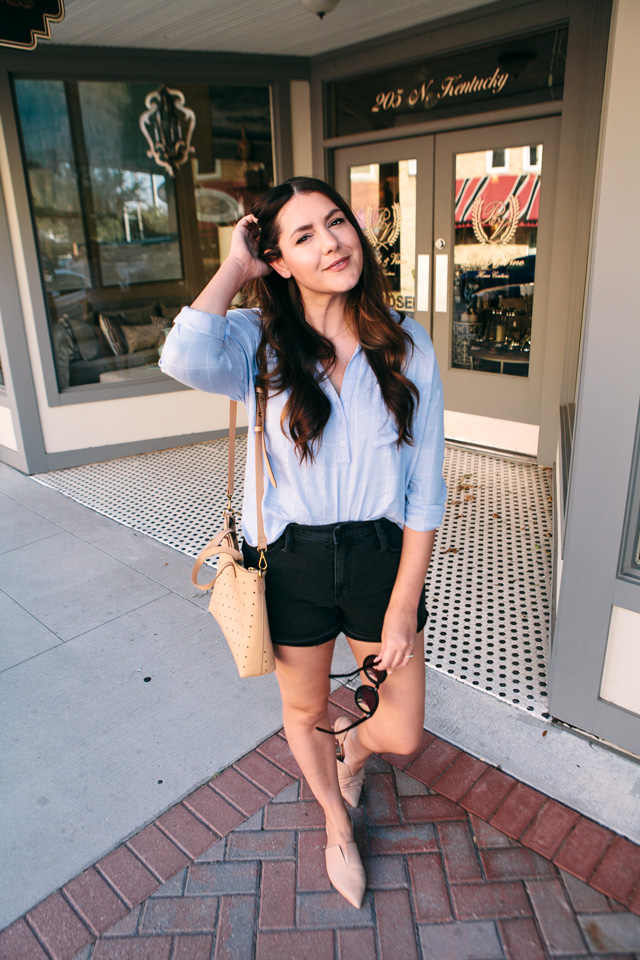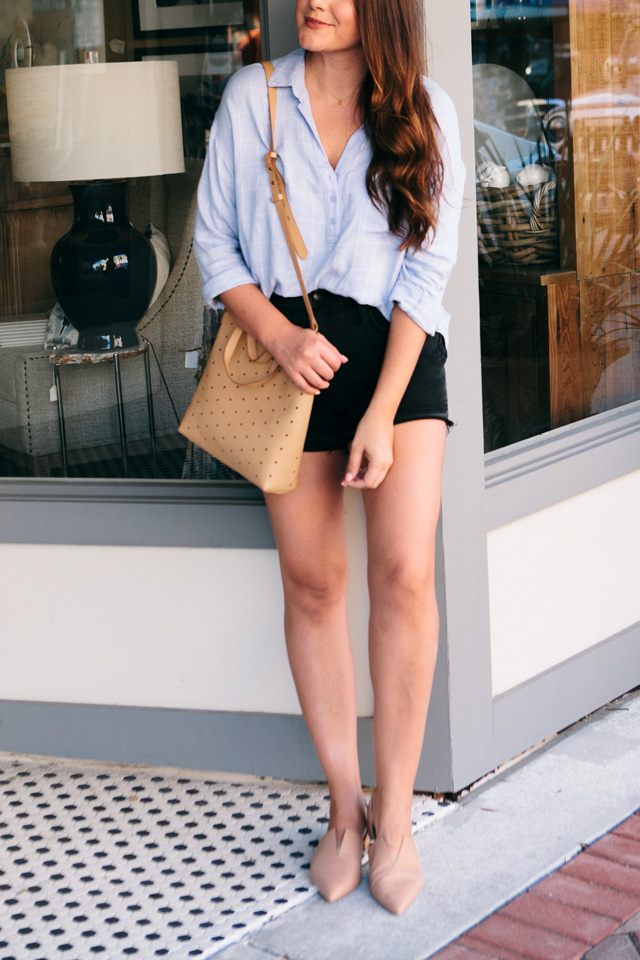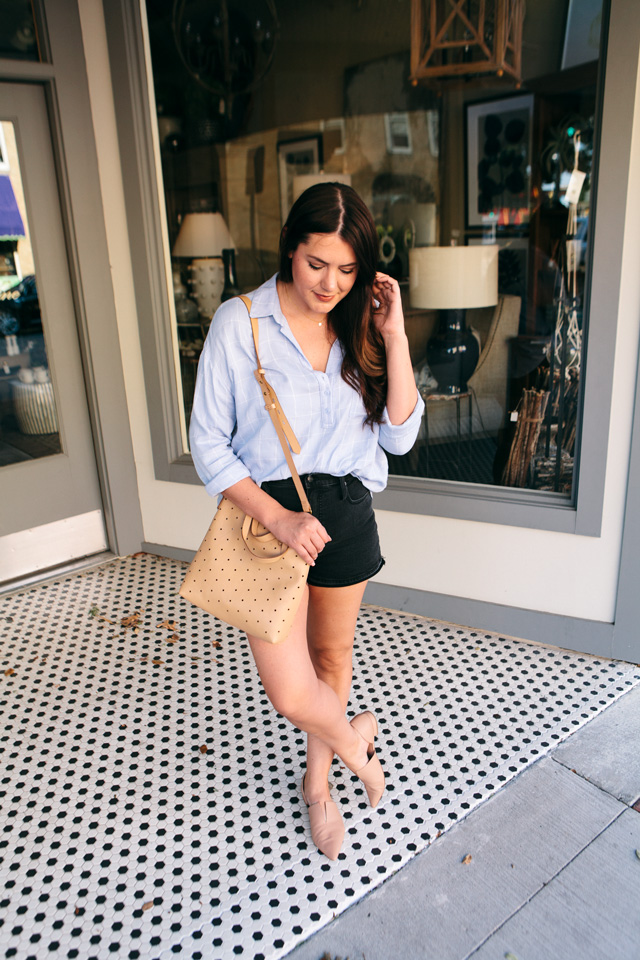 I actually found this top a while ago on sale and never blogged about it. BUT the good news is it is in full stock and comes in a multitude of colors! So my procrastination serves you well. I knew one day my forgetfullness would come in handy.
Wait what was I talking about again? Oh yes, this top.
If you're into loose, casual tops under $35 then this top has your name written all over it. (Not really though, it has a light grid print all over it.) Of course it's just on sale through Sunday, then it will go back up to $50! So if you're thinking, ya I could use a cool and casual top then act now. I am wearing a medium and as you can see it's plenty big! The reviews are mixed on size down or stay true to size, so I say if you're petite, size down. If you're taller, stay true to size for the length but it will be slouchy! I'm in my 'true' size and this is how it fits. Just the right amount of slouch.
So these nude flats have finally sold out in this hue. Sad day in #NSALE world BUT Vince has a very similar pair that aren't on sale (womp womp). But I am here to say that Vince is 100% worth the investment. I still have every pair I've ever bought because I just can't part with them. I need to take them to a shoe repair and get the soles amped up or whatever they do there. I won't pretend that I know their shoe saving secrets. The leather on my Vince flats are such great quality that they last for years. The sale version of this shoe is still available in some sizes and in a few other shades! You can find them here. 
Simialar Nude Flats