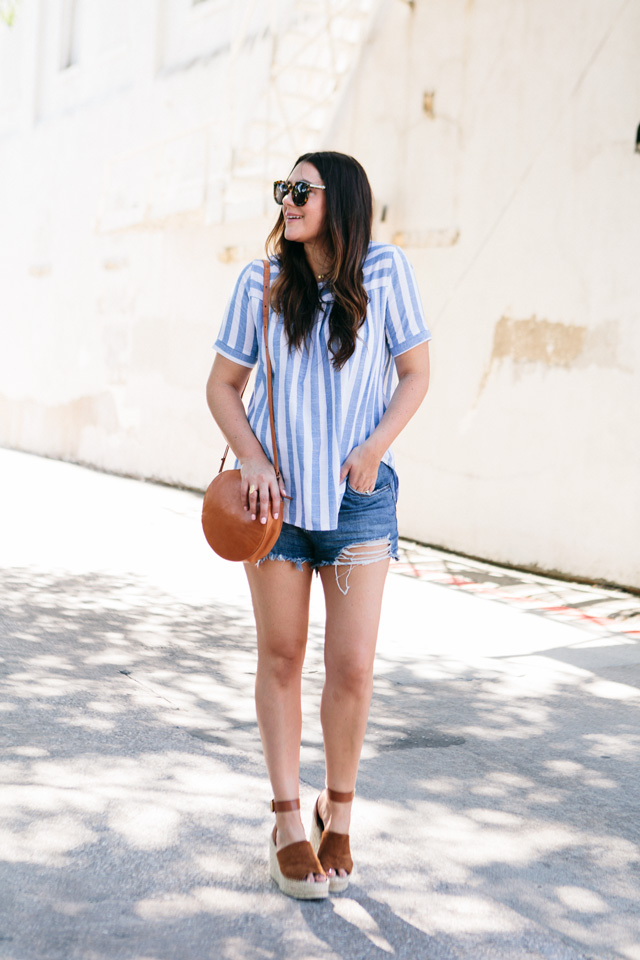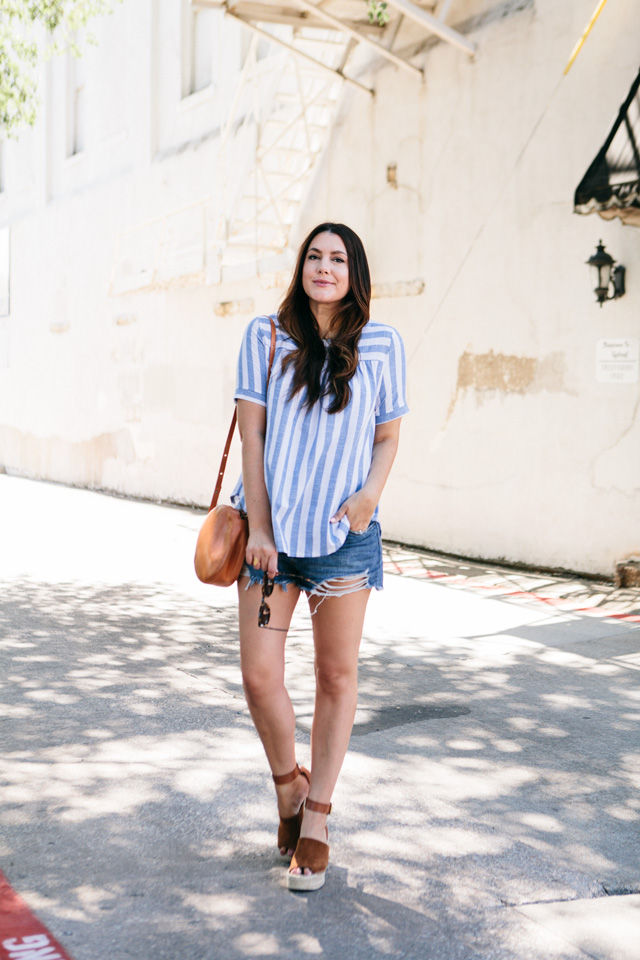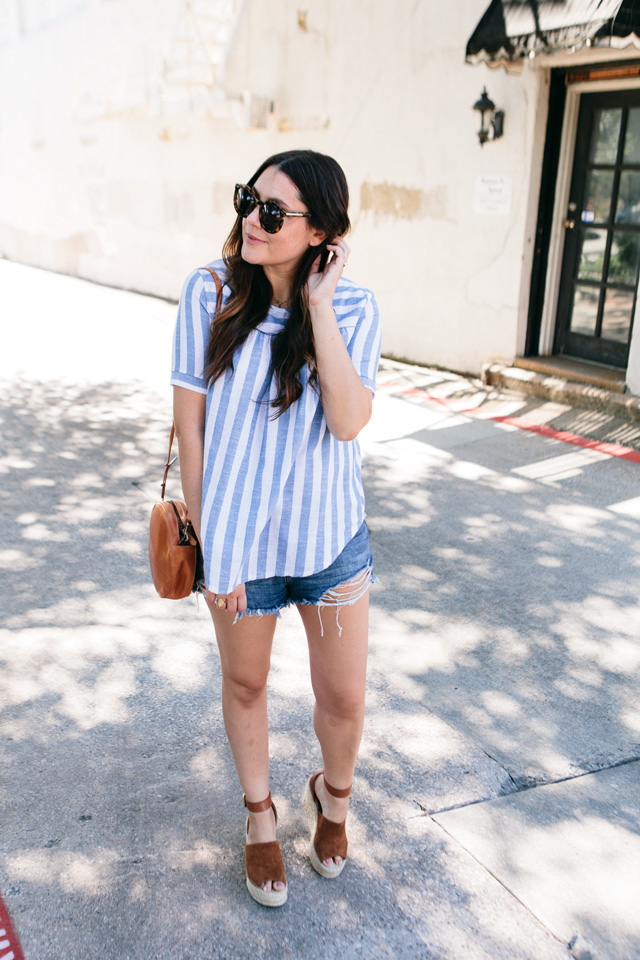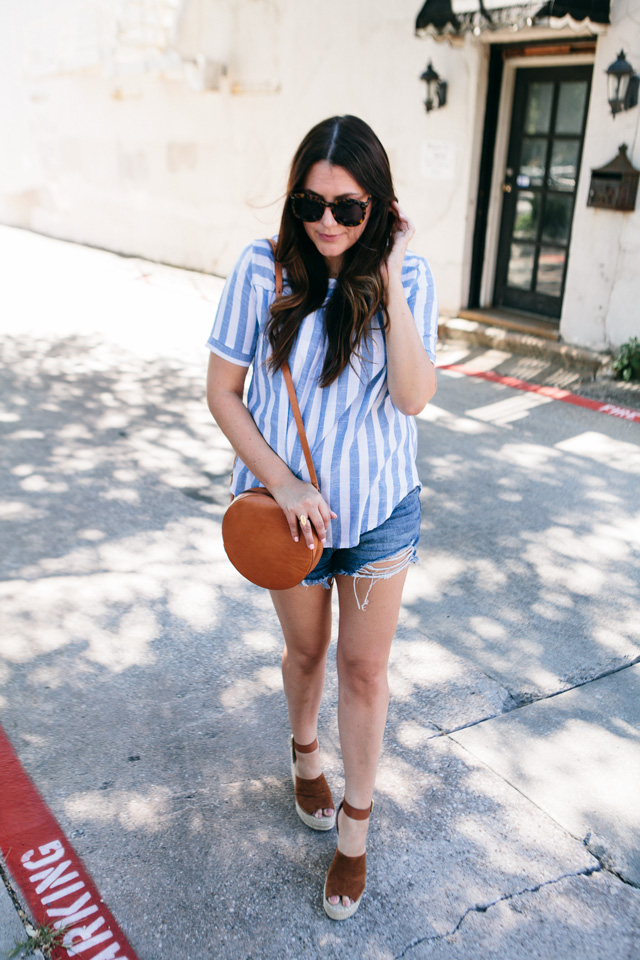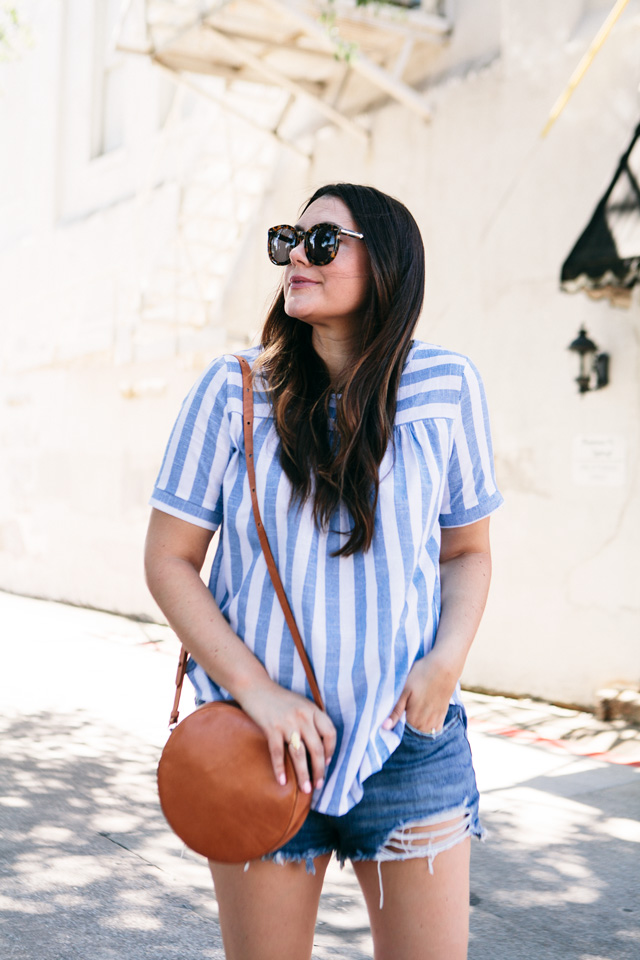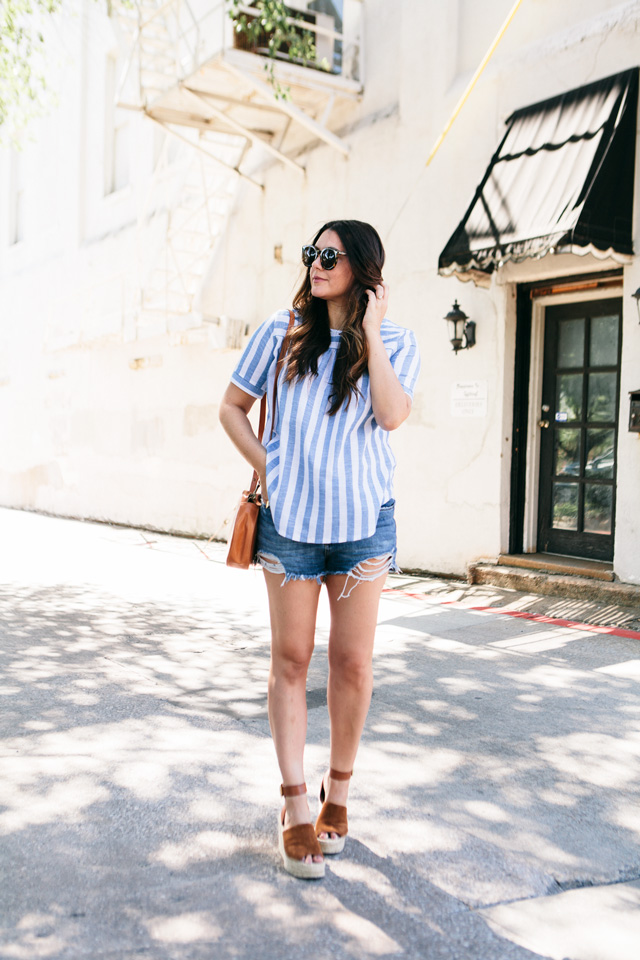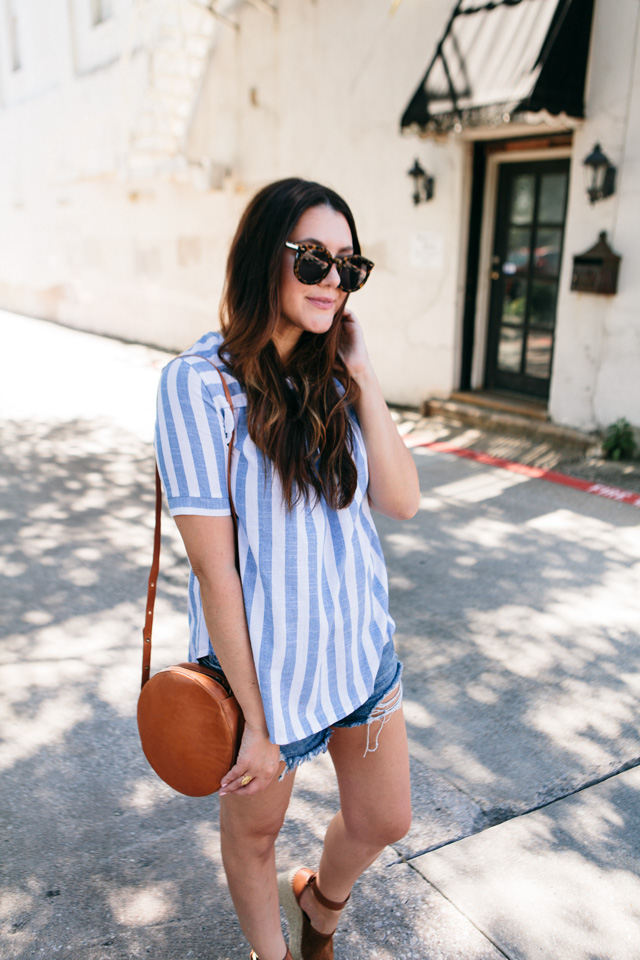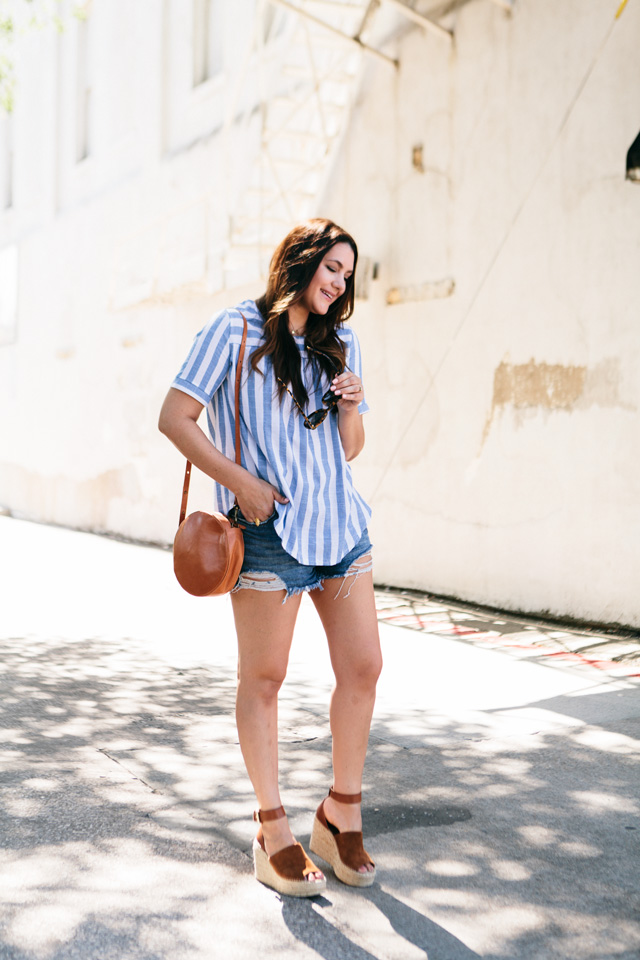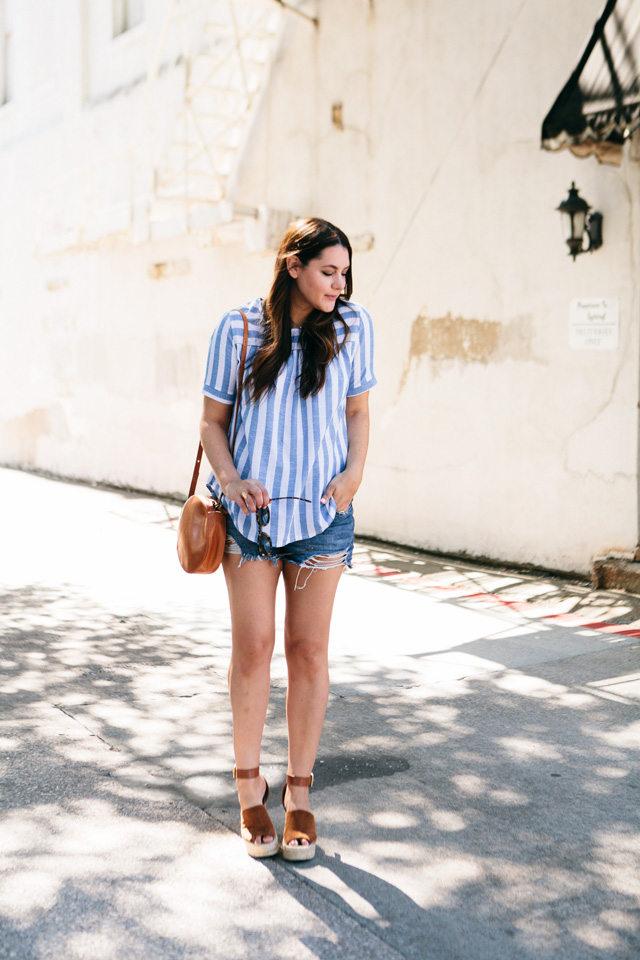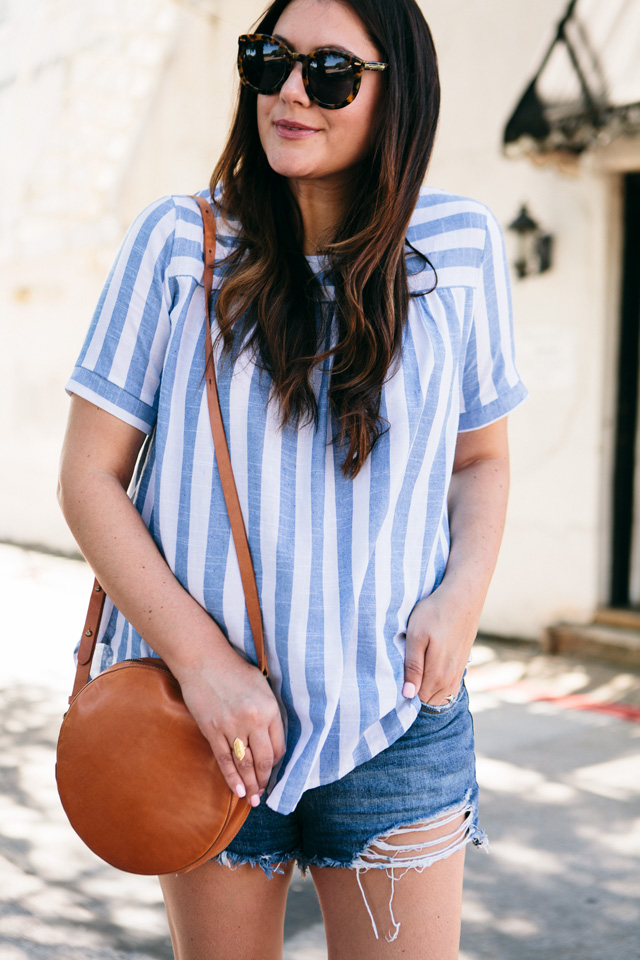 Although I always find myself dressing in red, white or blue around July 4th, I love a blue and white combo for summertime in general. I found this striped top a while ago and when it finally came in I was pleasantly surprised! It's not *quite* a linen fabric (it's cotton/poly blend) so it's not as itchy as linen and it doesn't wrinkle like linen. I wore this top over the weekend on a quick road trip to visit Gemma's great-grandparents and it was the perfect travel shirt. It didn't wrinkle once. And I got lots of compliments, so bonus points for giving my ego a pat on the back.
And yes, this is another one of my Amazon finds! It's $12 + $2 shipping (sadly it's not Prime!) but it's totally worth the $2 shipping – ha! I get so used to free shipping even cheap shipping throws me for a loop. You can find this top in two colors here and all of my Amazon finds here.
I am moving so slow today — usually, I have my posts scheduled for 9 am and here we are at noon! We had a wakeful night last night, restless I guess is the better word, but teething is hitting Gemma hard again this week. Poor baby doesn't take teething lightly. Hopefully, another little tooth will pop out soon and we will all sleep a little bit better. It sure is hard work being a baby, that's what I tell her.
We are headed to our town's 4th of July parade tomorrow and have big plans for a cookout and pool party. It's one of my favorite holidays, so I can not wait! We will take a day off from KE tomorrow but I'll be back Thursday! Happy 4th of July, everyone!