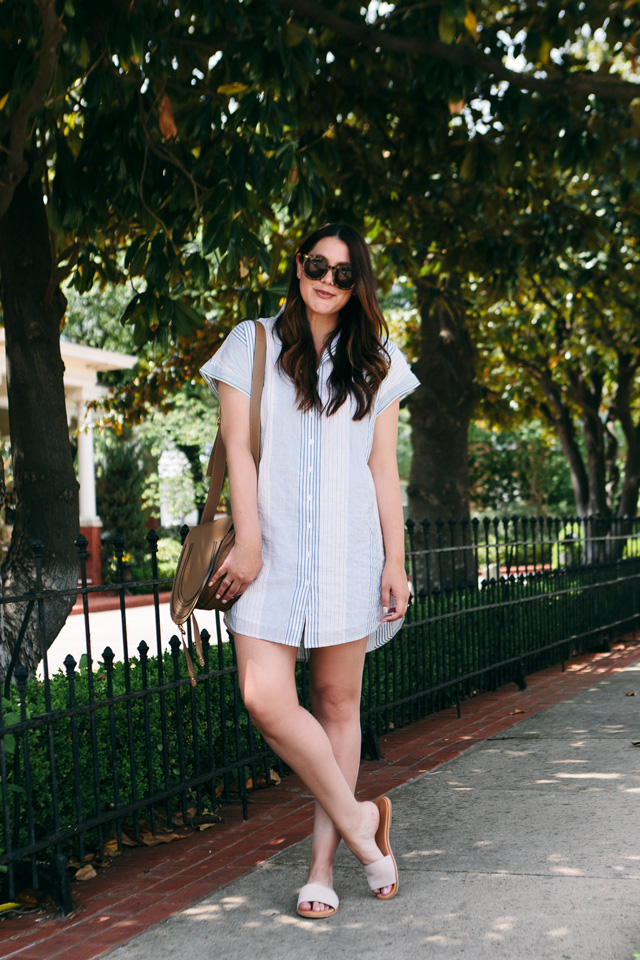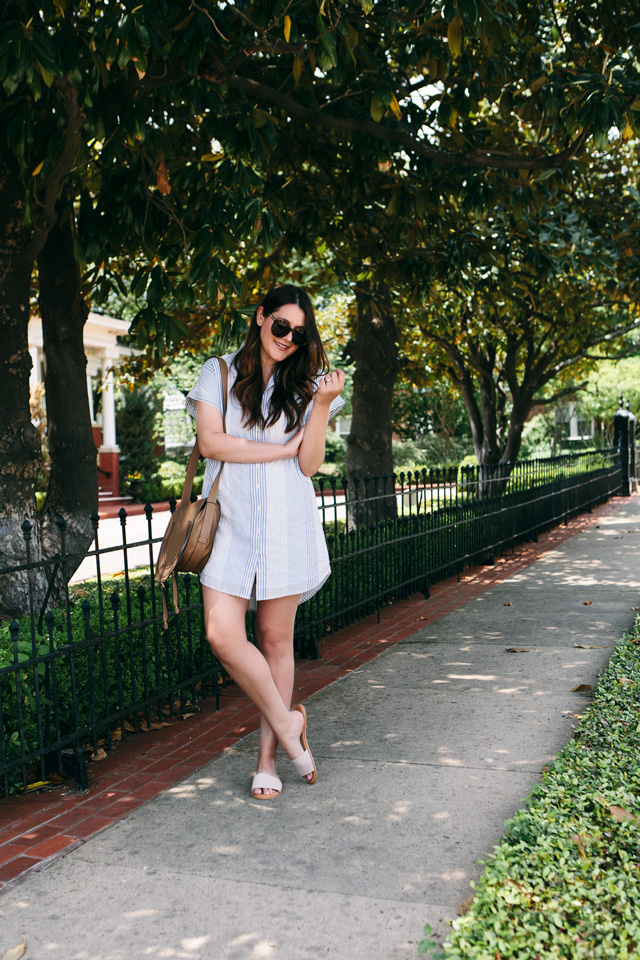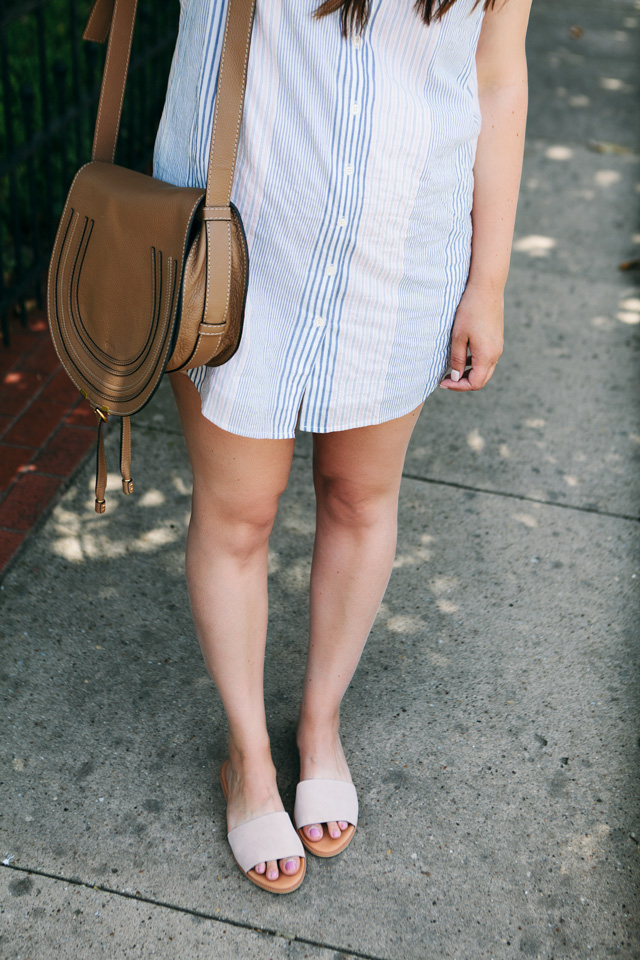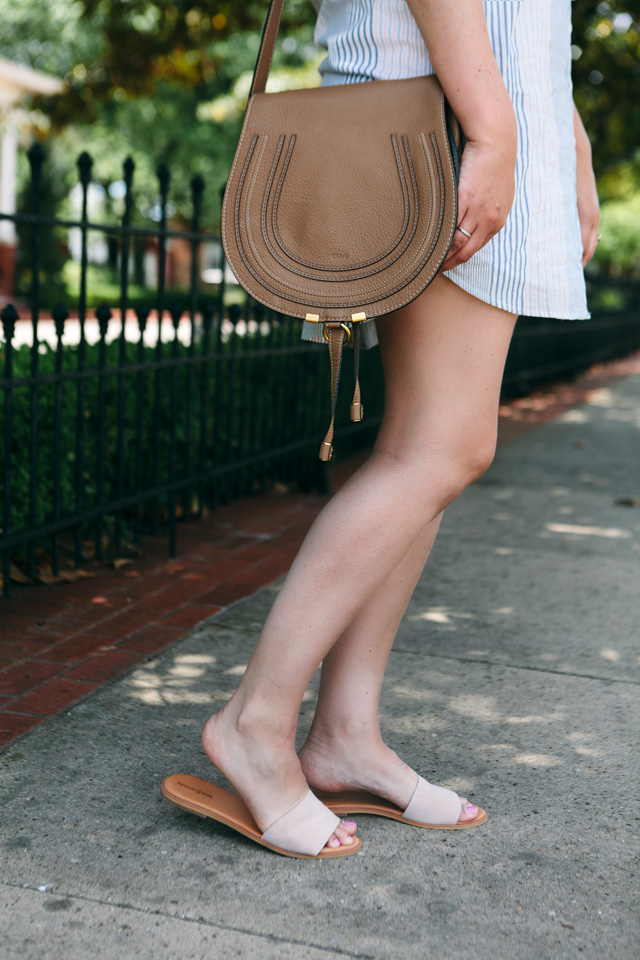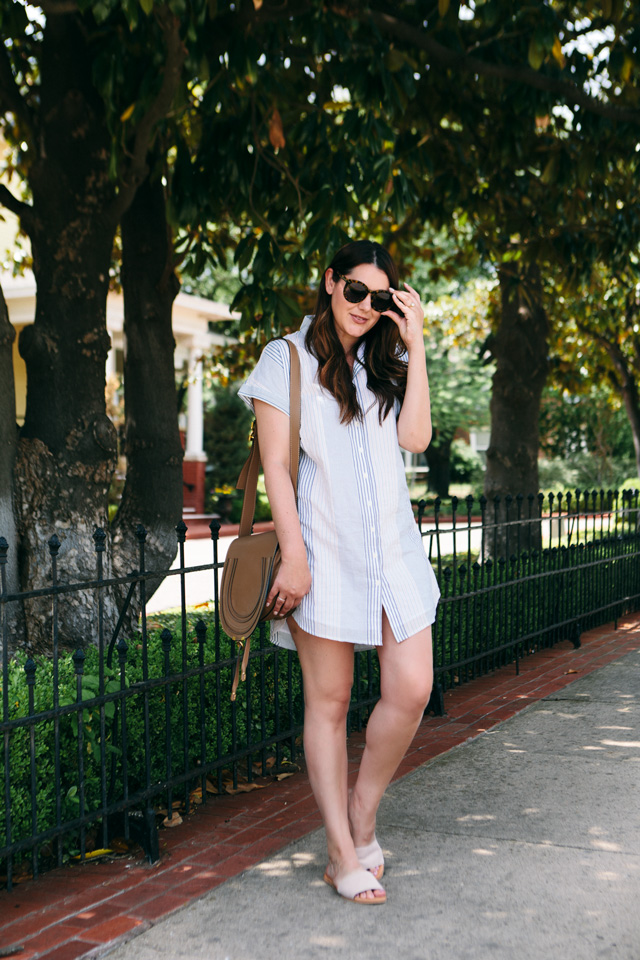 On Instagram, I stated that if the sun was going to act like it's summer, I'm going to dress like it. Ya'll it's been regrettably hot this week. I think I can speak for everyone in Texas when I say IT'S TOO SOON. Spring, hang on for a little bit longer okay? I'm not quite done with my light layers and cute jackets.
This was one of those dresses that I picked up and thought 'meh — maybe' because it just kind of hung lifelessly on the hanger. But the second I put it on, I loved it. Which is no surprise because I love their Central Shirts and since this is the Central Shirtdress, of course, the love would be mutual. It's crisp, it's effortless, and most importantly it's striped. Give me stripes or give me… a refund. ( I know the saying is 'death' but that seems a bit dramatic for this post.) I'll give you one guess where this dress is from. Yep, it's Madewell. I can't help it you guys, they've got the goods this spring. A woman can only be so strong.
I'm putting together a post for all of my favorite slides this spring/summer but these suede slides are at the top! I love a good slide for the summer. They're so easy to just…you got it — slide right on. You can find these suede slides here!
It's Friday and it's the weekend of my first Mother's Day! We've got a brunch planned and I'm so excited to be celebrating. Hope you too have the best weekend!