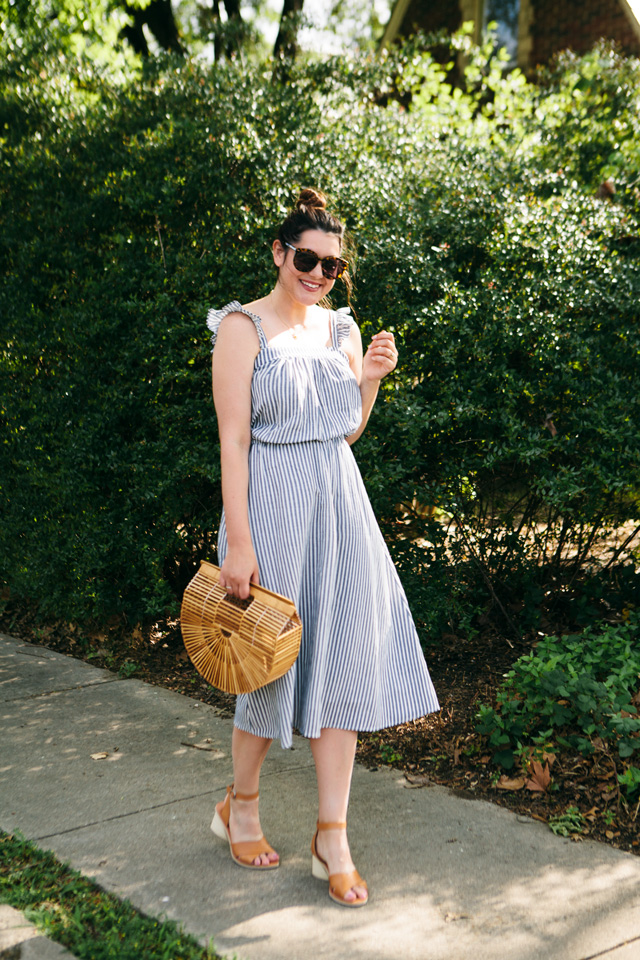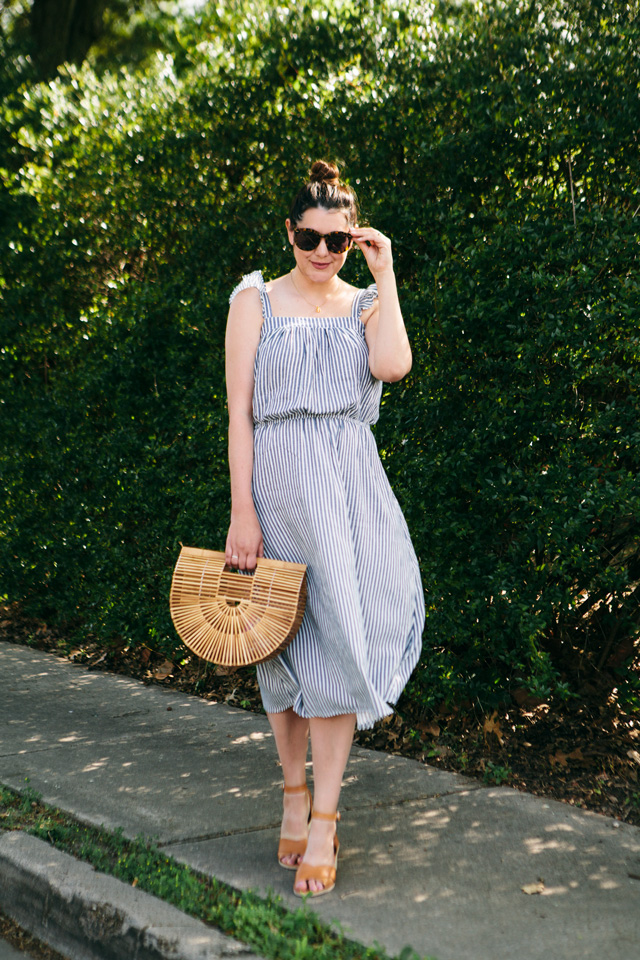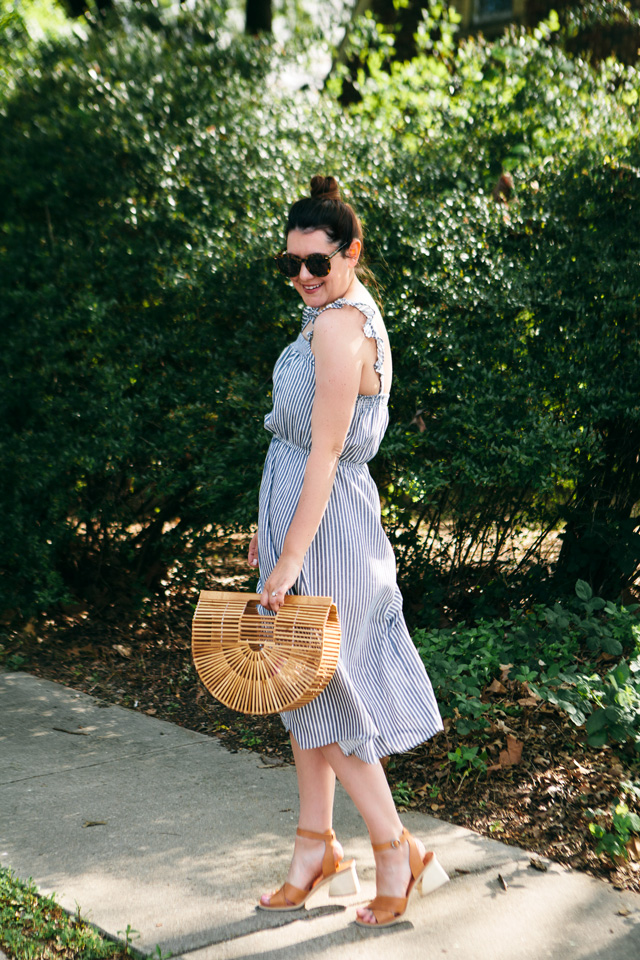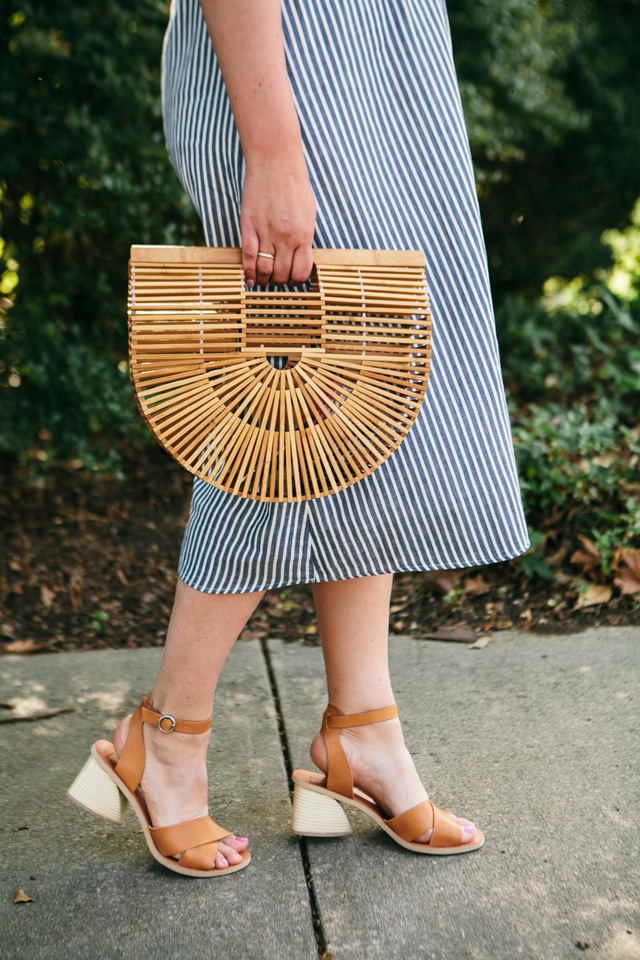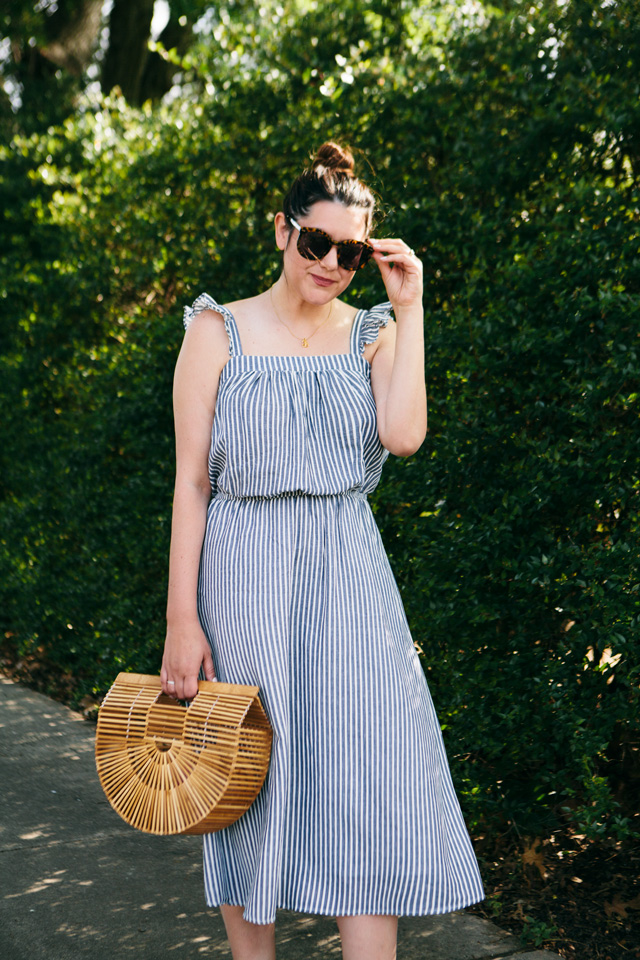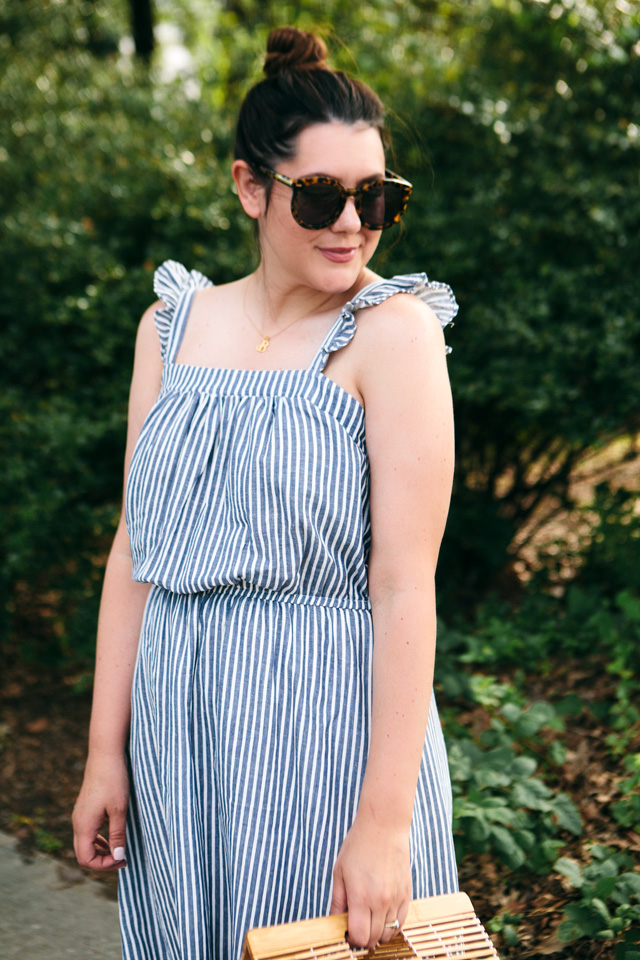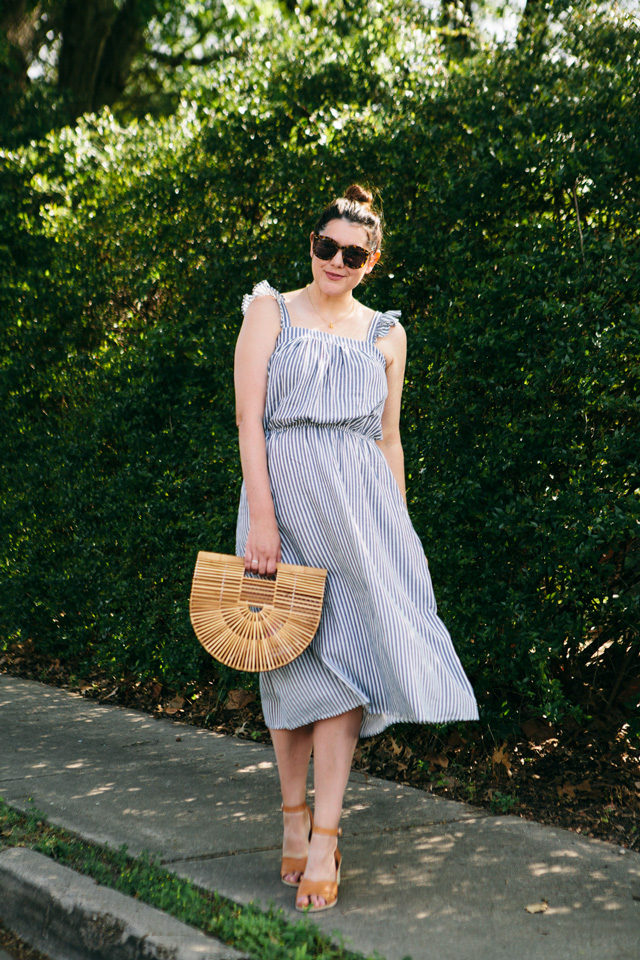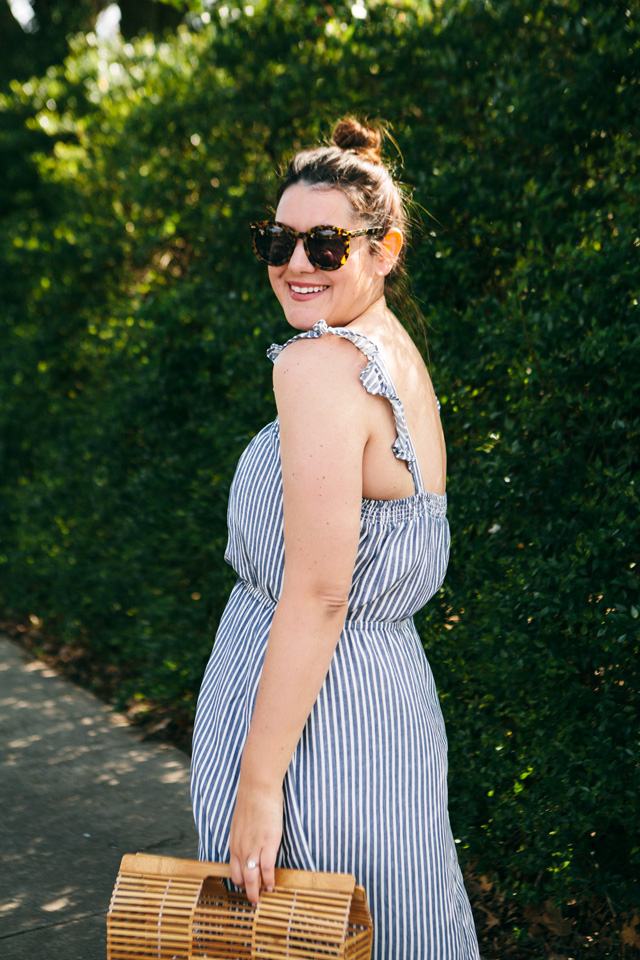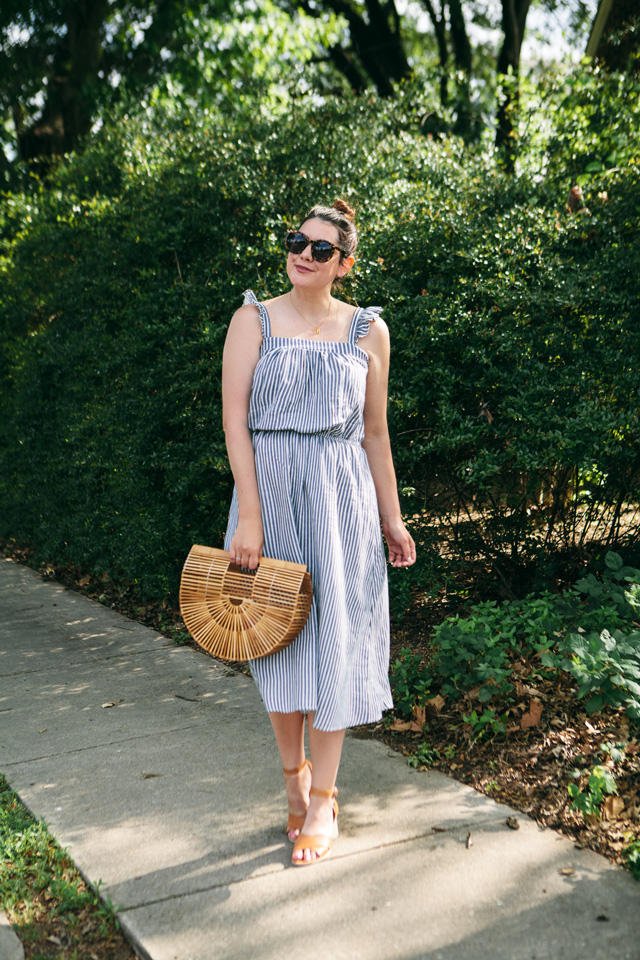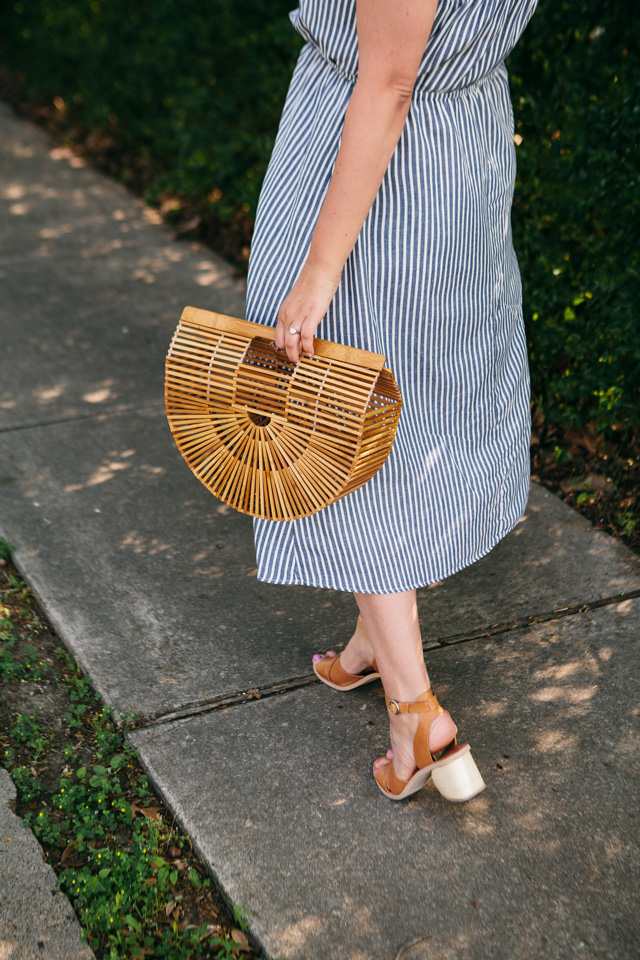 I've been frequenting Old Navy for Gemma lately and our store has a two- way entrance and I go directly in the kid side now. Of course whilst shopping, I cross over to the other side as well. The 'other side' — you know the side I used to start with, the women's side, the side where the cash registers are because that's where the adults have to pay. Oh, how the tides have changed and I don't mind one bit. Anyways, I went in to find her some pink shorts …which I successfully found as well as a bubble and this romper. And then I found myself some things which I SWEAR was not the plan. But when in Rome, am I right?
What I picked up for Gemma:
Can you even with this dress? Yes, it's Old Navy and yes it's adorable. Ya'll — it's so summer it hurts. It hurts that it's not summer yet. We had a string of warm days over this past weekend and I was LIVING for it. Suns out, my bun is out and my summer dress on. I wasn't really even photo-ready but we were out and Bryan had Gemma in the Ergo baby and since we are always traveling with a camera, we decided to shoot. The sun was coming out just right and when the sun is out just right and your baby is happy, YOU DO THE DAMN THING. Perfect makeup and hair be damned. Do you see me laughing in that first photo? Gemma has learned the word Dada and she uses emphatically all the time. So in that exact moment, Bryan was shooting me and I was watching her looking up at Bryan, big-eyed, mouth in a huge smile saying 'dadadadada' and just waiting for him to look down and laugh with her. Oh and by the way — it works every time. Dada gets not only dad's full attention but mama's too. I sure hope she wants our full attention for the rest of her life because boy, does she have it.
Um… I got distracted and started talking about Gemma. Quick — here is the link for this dress before I get distracted again. 😉