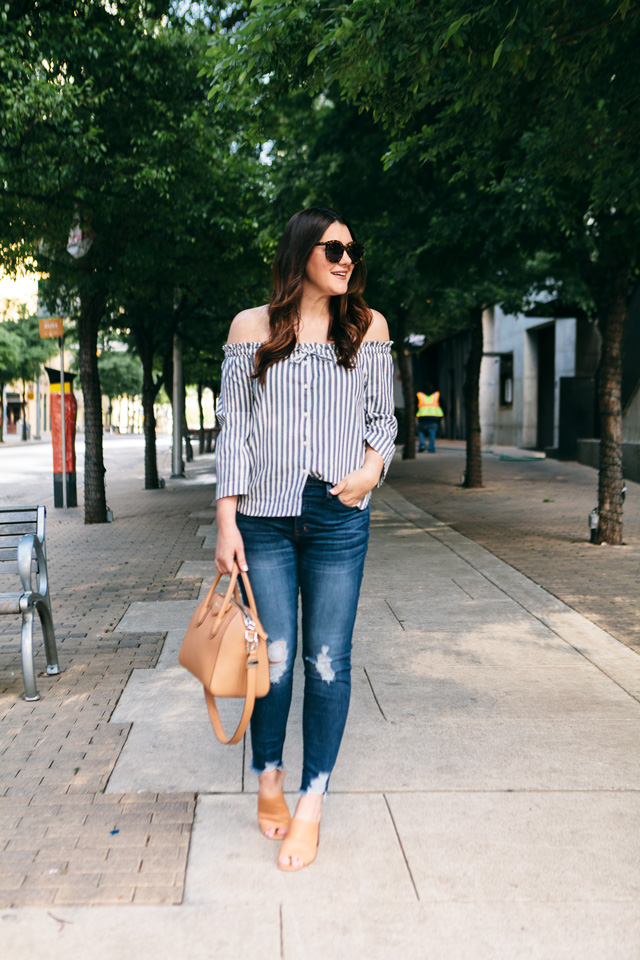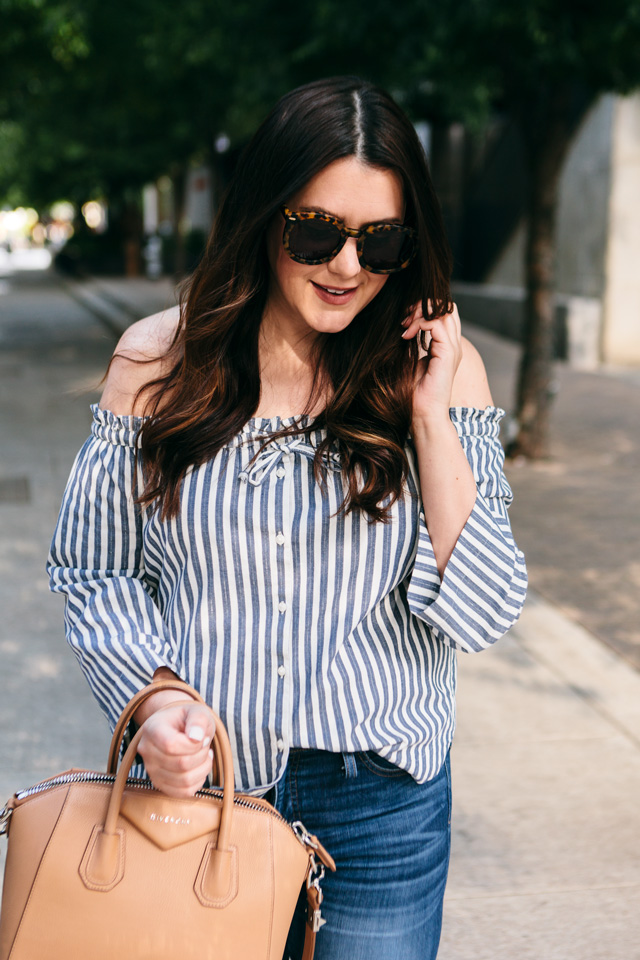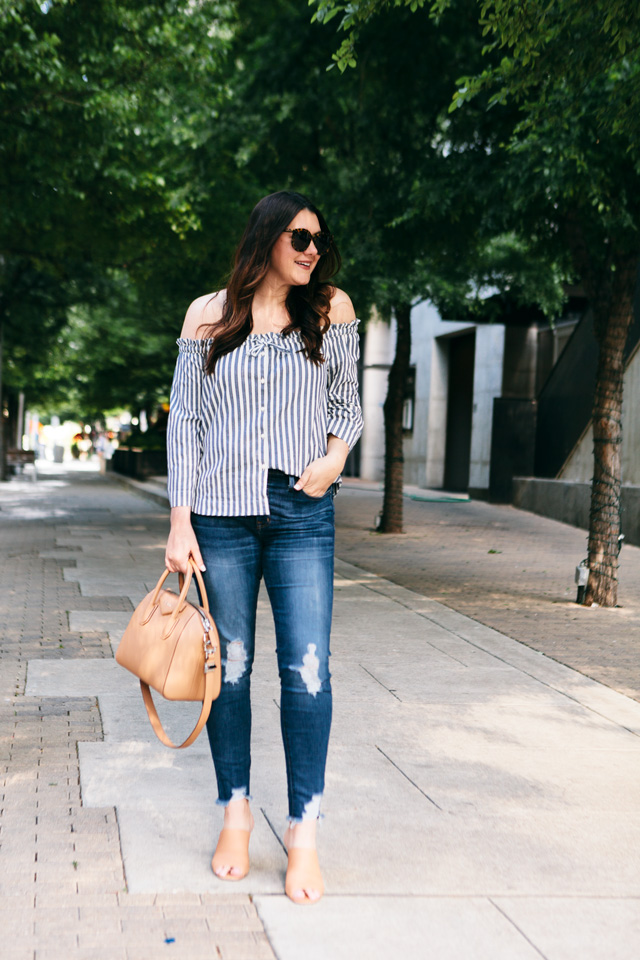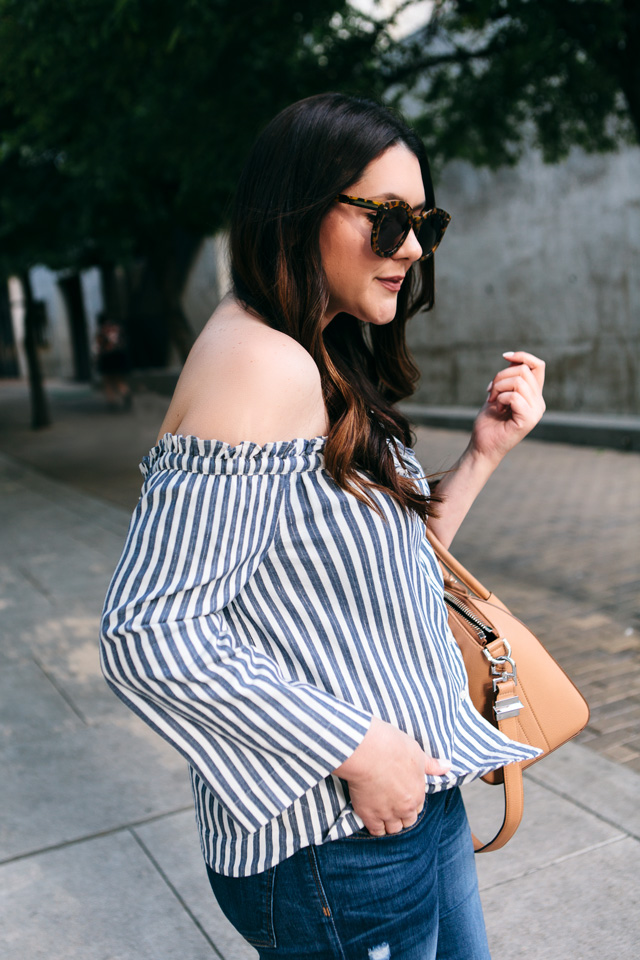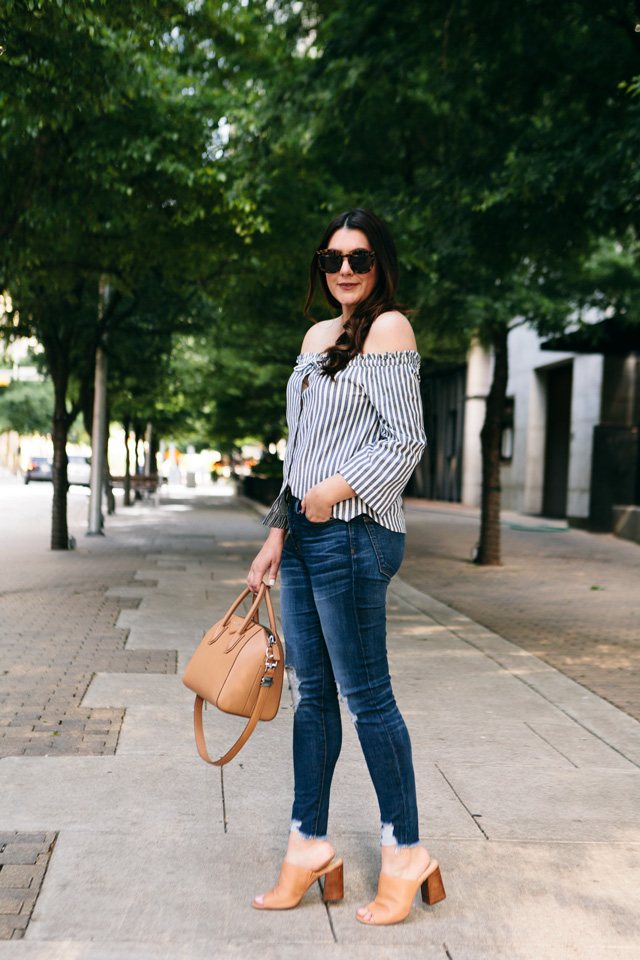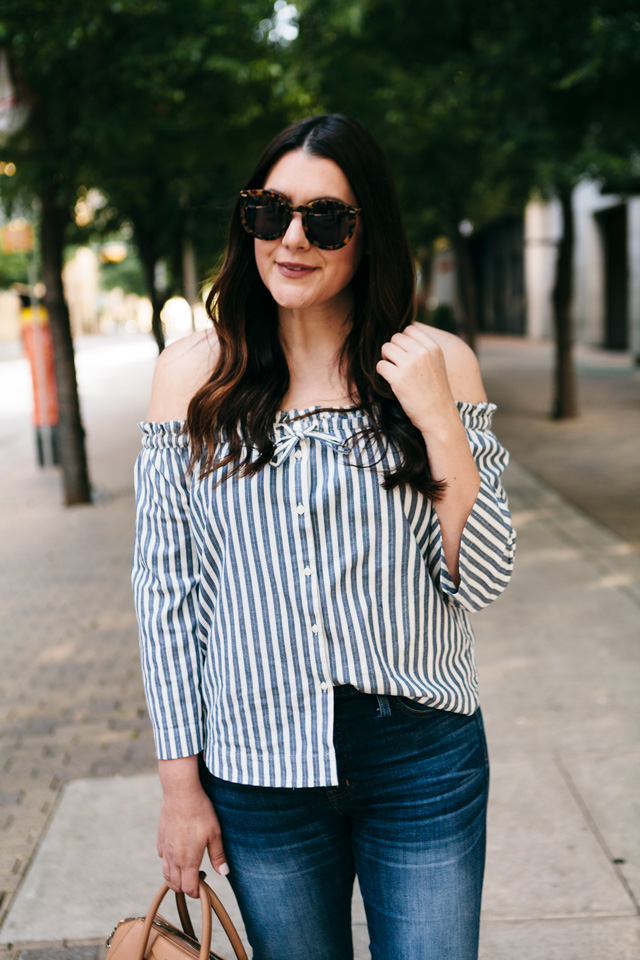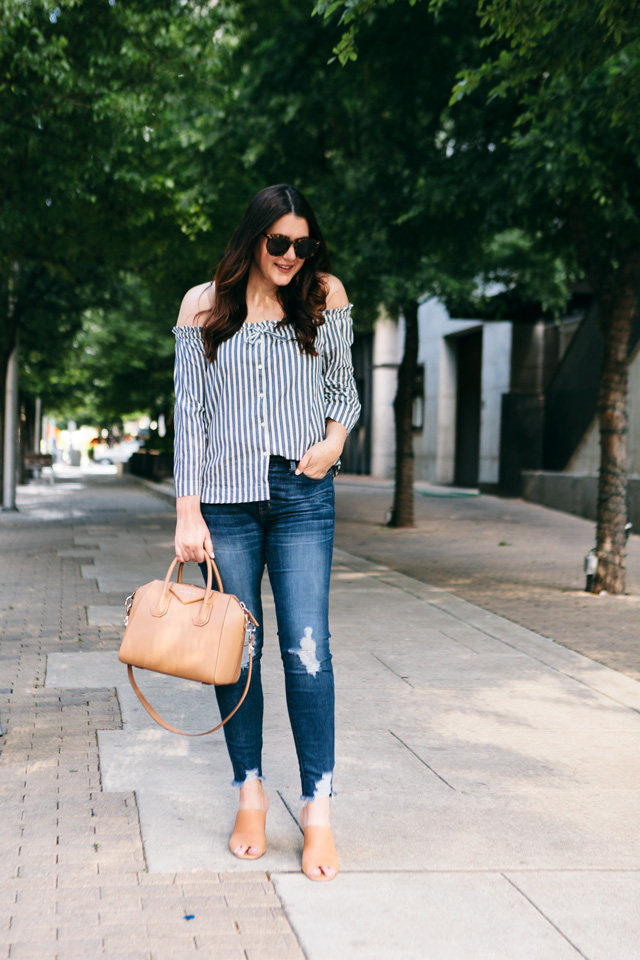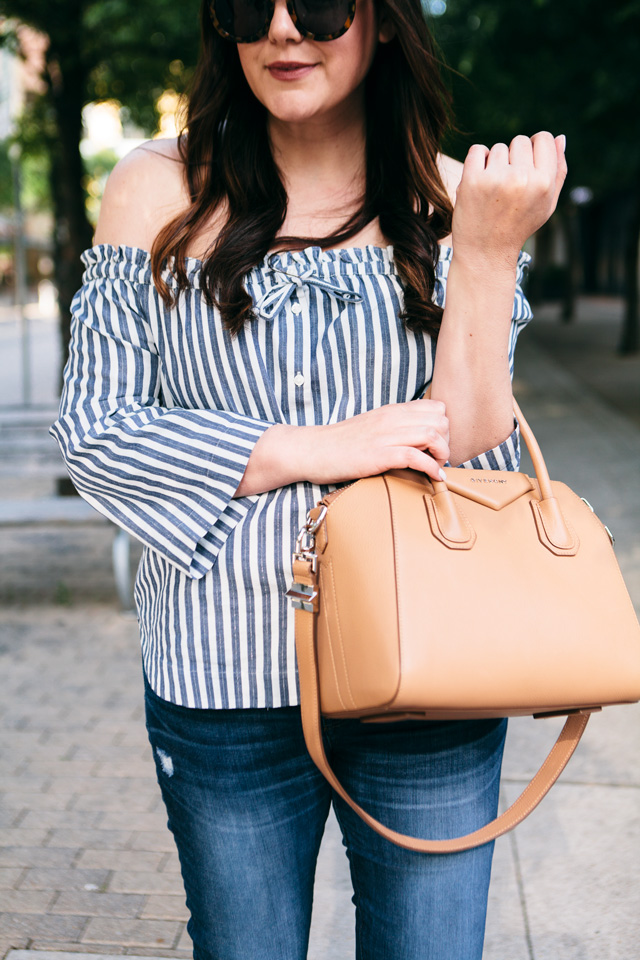 Hello from Austin! We decided on a last minute road trip down to Austin last week, with a nicely planned side trip to Magnolia when Gemma woke from her car nap. Ah, car naps — never as long as they should be. But we are getting pretty darn good at figuring out how to travel with her. Besides, homegirl loves a hotel room. Sleeps like a little lamb. Which is the opposite of what I thought she'd do, but I will take this option 100%. Sleep is the best.
I say this after a long, long night of a sad, teething baby. Ha. The things you never knew you wanted before a kid — just sleep really. That's all I want. Also, why do we need teeth again? I ask this every time she starts sprouting a new one. I'm really glad we don't remember teething as babies because, to be frank, it seems like it sucks. Let's hope this tooth pops out soon.
I know you don't come here for the random rambling, so let's get to the outfit! I would have to fact check myself but I think in January/ February I mentioned that I was SO OVER off the shoulder tops. Well, turns out…I am not. This one drew me back in you guys. But I mean, come on — striped, chambray AND off the shoulder? Yeah, this is basically all my favorite things. I think that I just overkilled the off the shoulder look when I was pregnant because #thatsallthatfit. So I won't recant my previous statement of 'no off the shoulder tops', I'll just edit it and say one or two off the shoulder tops. (I say 2 because we all know I can't be trusted.)
Seriously though, Madewell this spring is my aesthetic. I want everything. I had to unsubscribe from their email list because every email I was clicking through and I wanted it all. Yes, I'm that good of a customer that I had to UNSUBSCRIBE. It's the equivalent of a restraining order.
You can find this top here! And all of Madewell's new spring line here.
PS: they have a sale going on right now so this top is price-matched at Nordstrom! And it looks like this top is going fast! Here are more sizes of the top at Madewell!