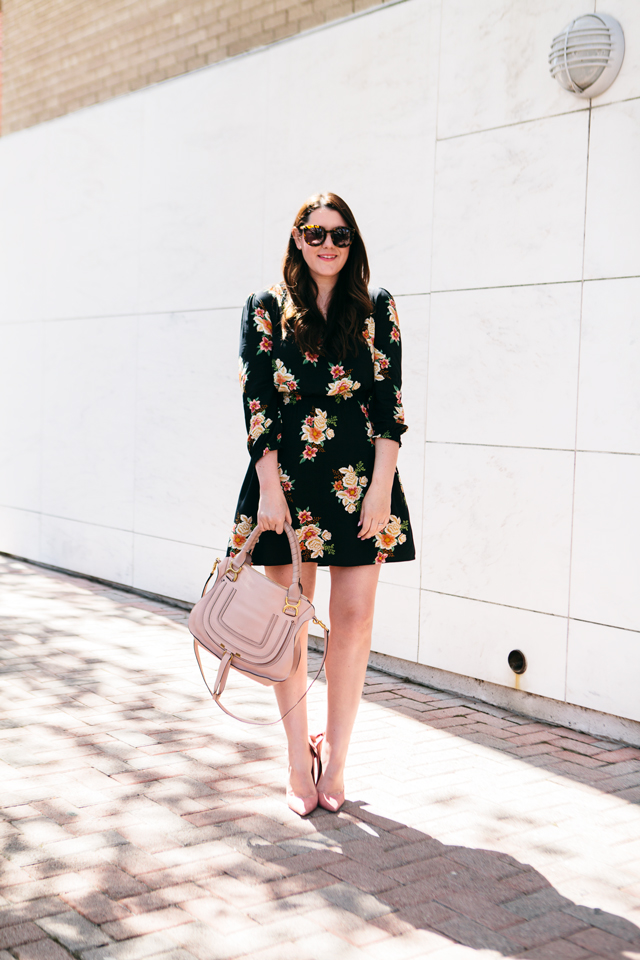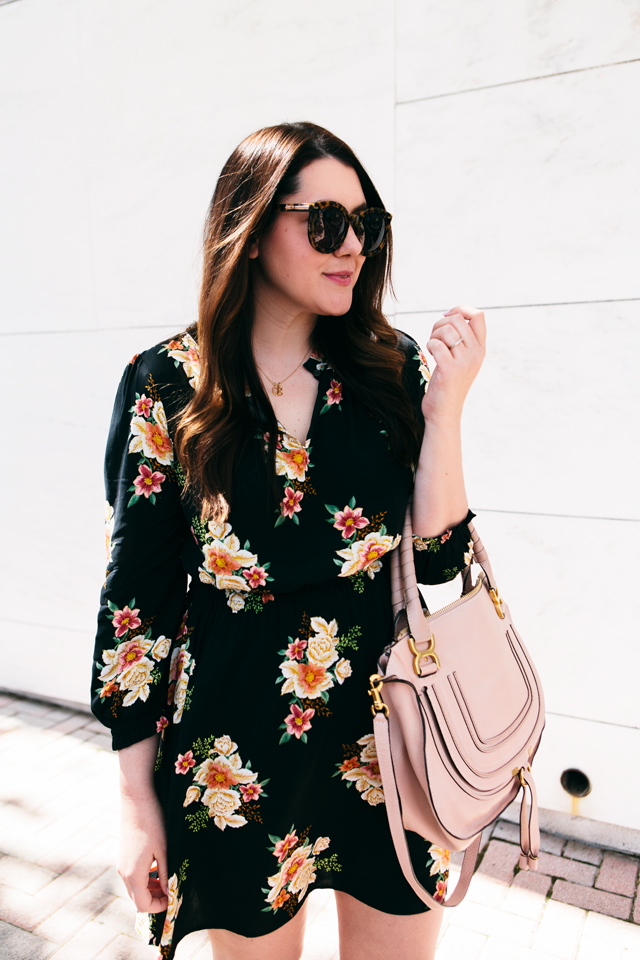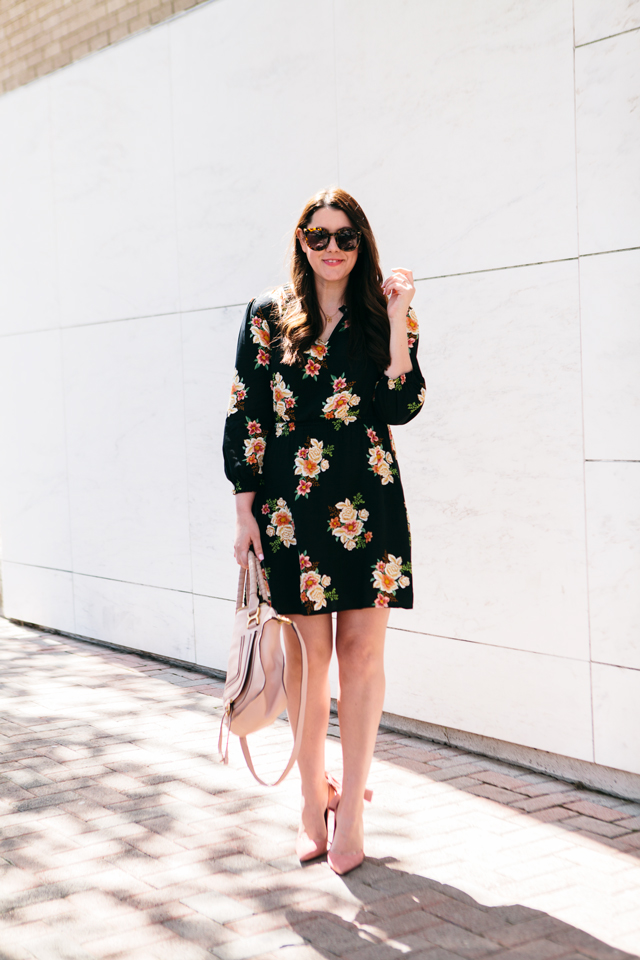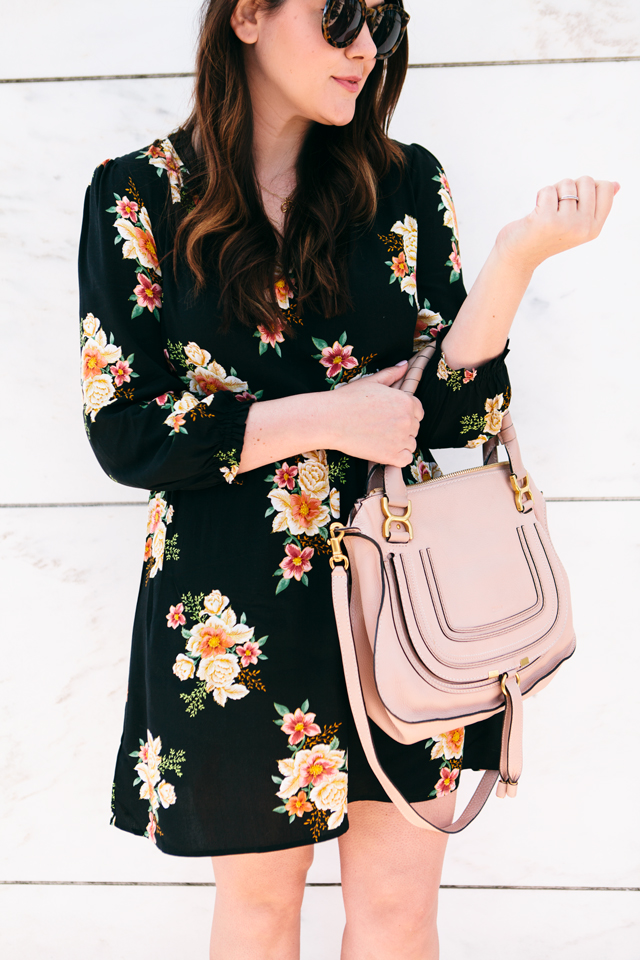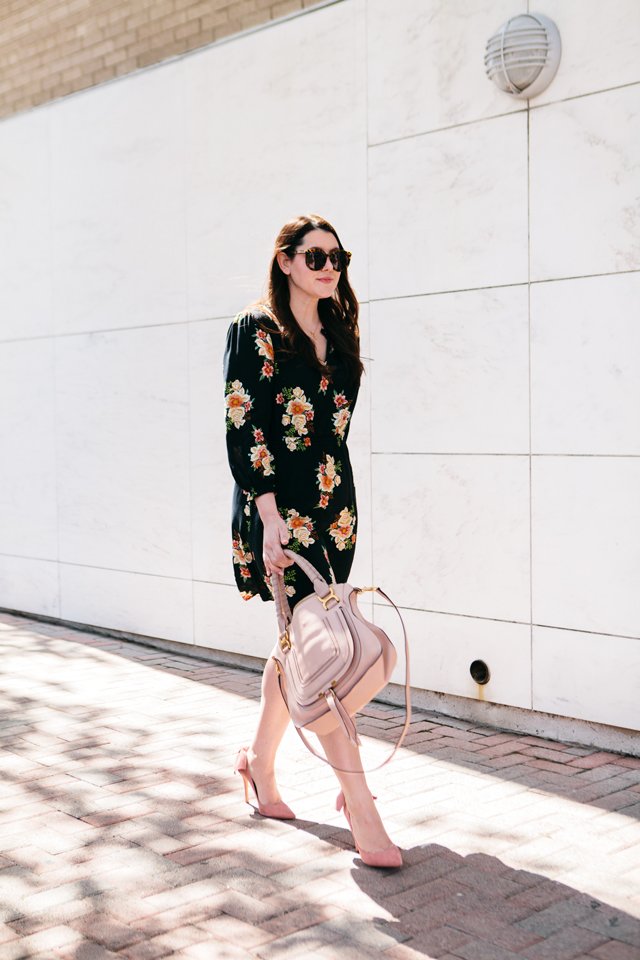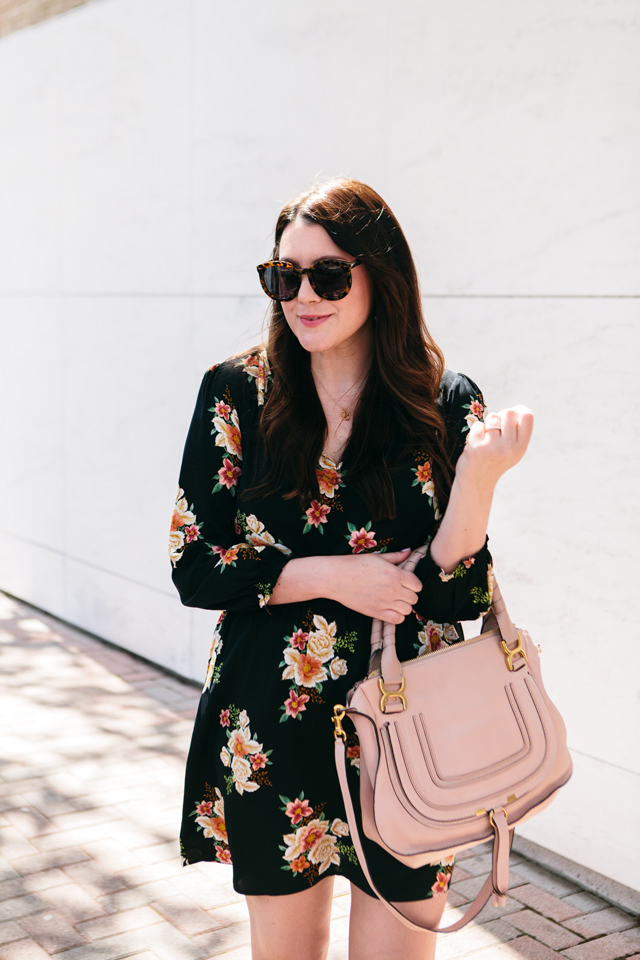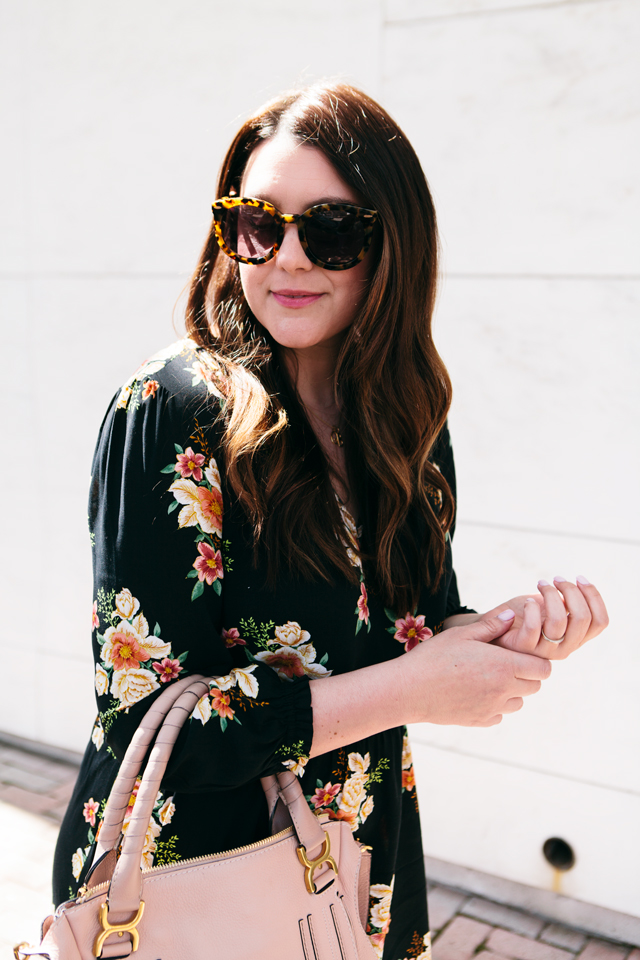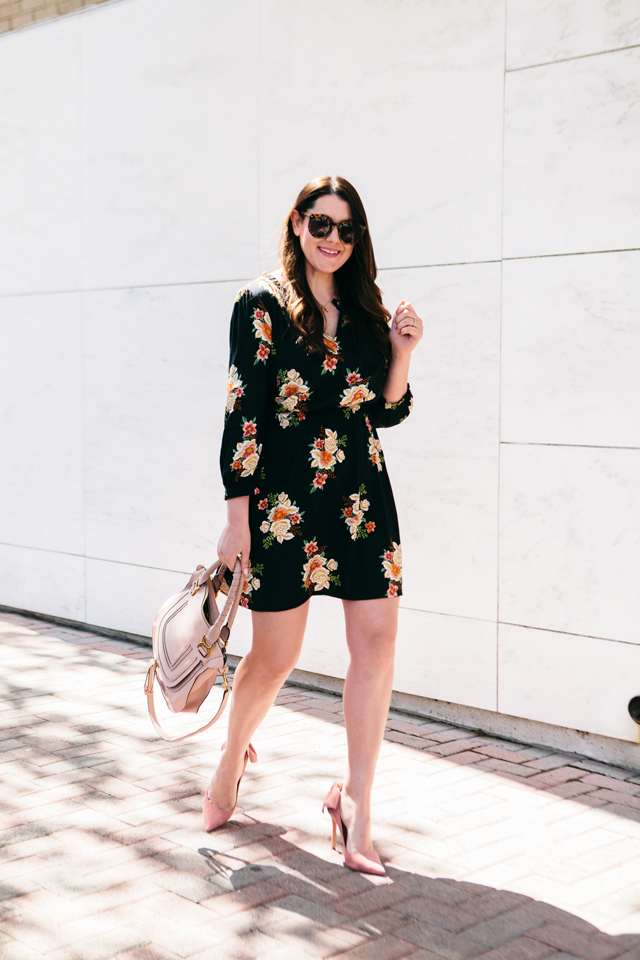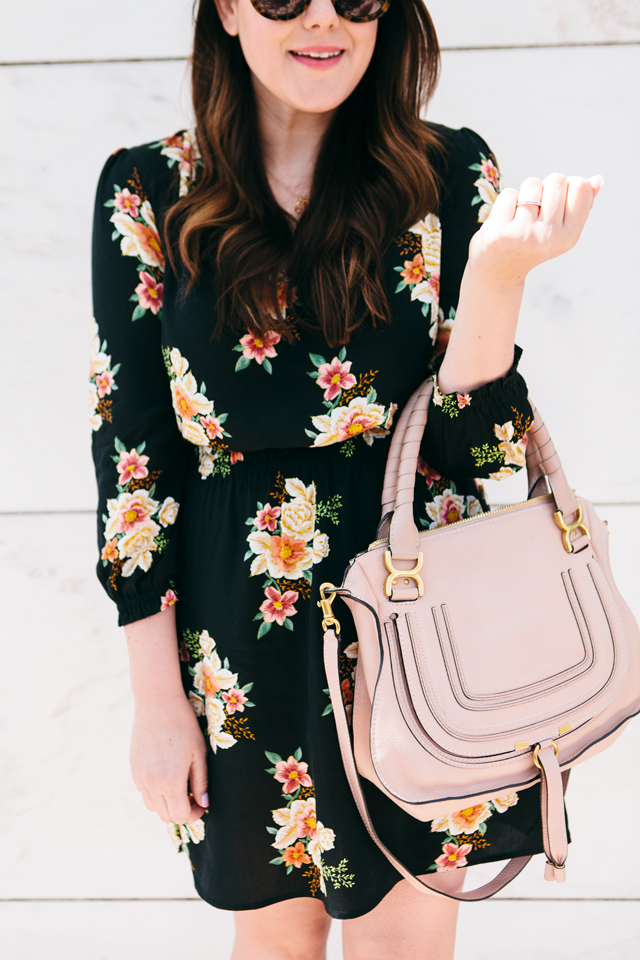 I should clarify — this dress is under $50 for right now. So like don't drag your feet on this one or you'll end up mad at me and honestly, that's just not even fair. I'm telling you up front that this dress is on sale right now at the LOFT and for who knows how long?? I sure don't. You'd think I'd have insider info but alas, I do not. The president of LOFT just will not email me back. Sad.
All that to say this dress is on sale for now. This information is in your hands now. Do with it what you will. (In fact, all dresses right now at LOFT are $49.50! Find them here.)
I bought this blush pink bag a few years ago before I realized my love for all things blush AKA what I've dubbed Gemma pink. (Her whole world is this shade. She knows no other pink. Bless.) Sometimes my past self does my future self a favor and I'm thanking myself for a blush bag. It's a neutral now more than ever; this hue truly can go with anything. Don't you worry, I've found quite a few blush purses and rounded them up for you.
What a post — floral dresses on sale and a blush bag bonanza. Who saw this coming on a Tuesday? Honestly not even I. These posts just write themselves.