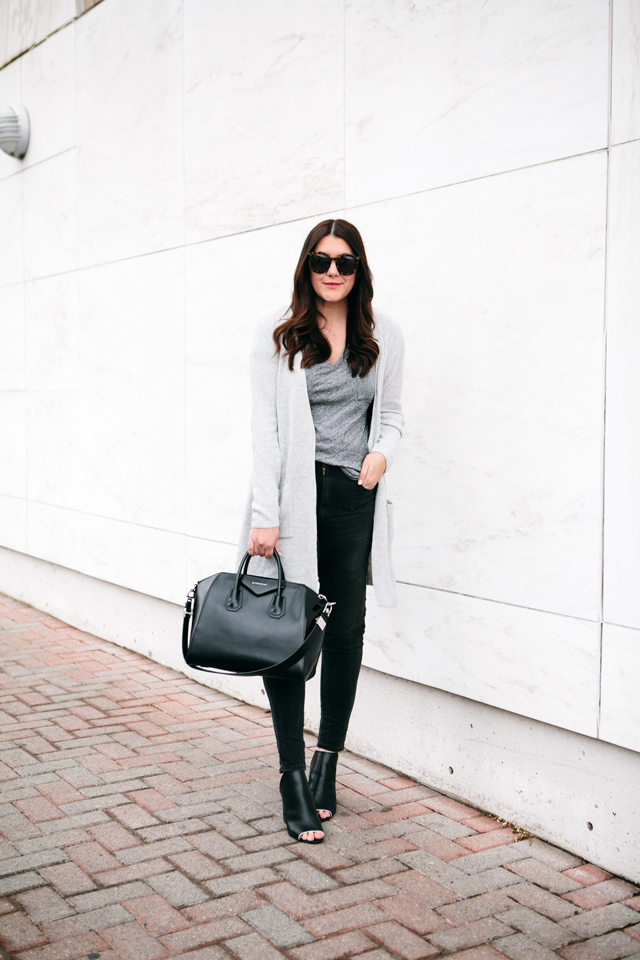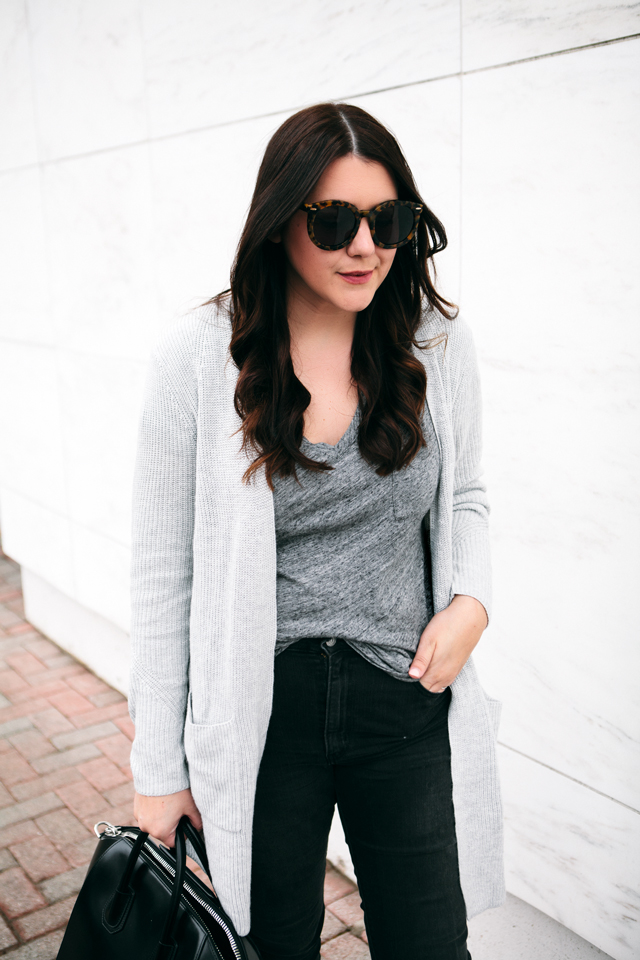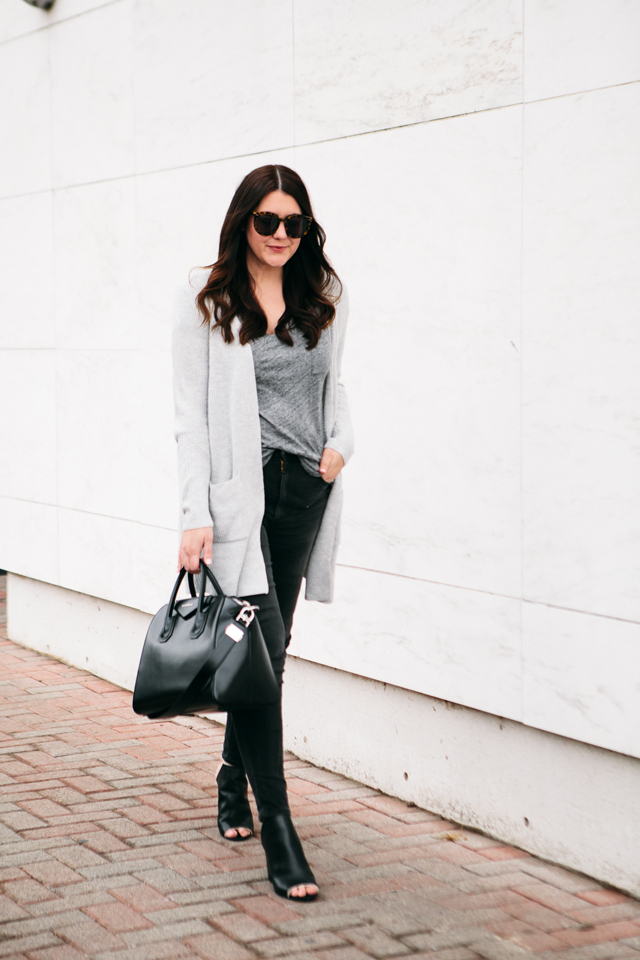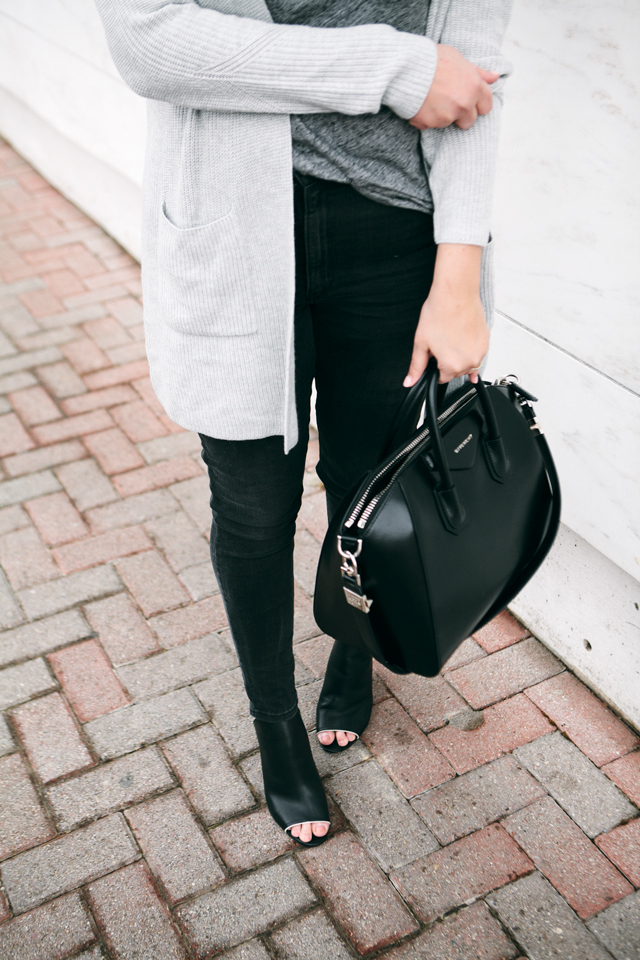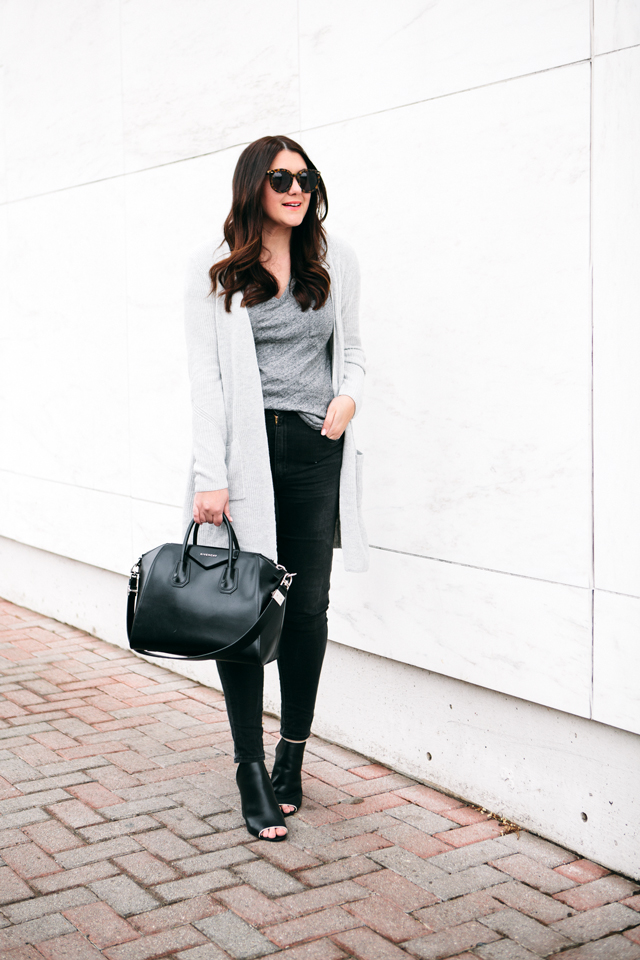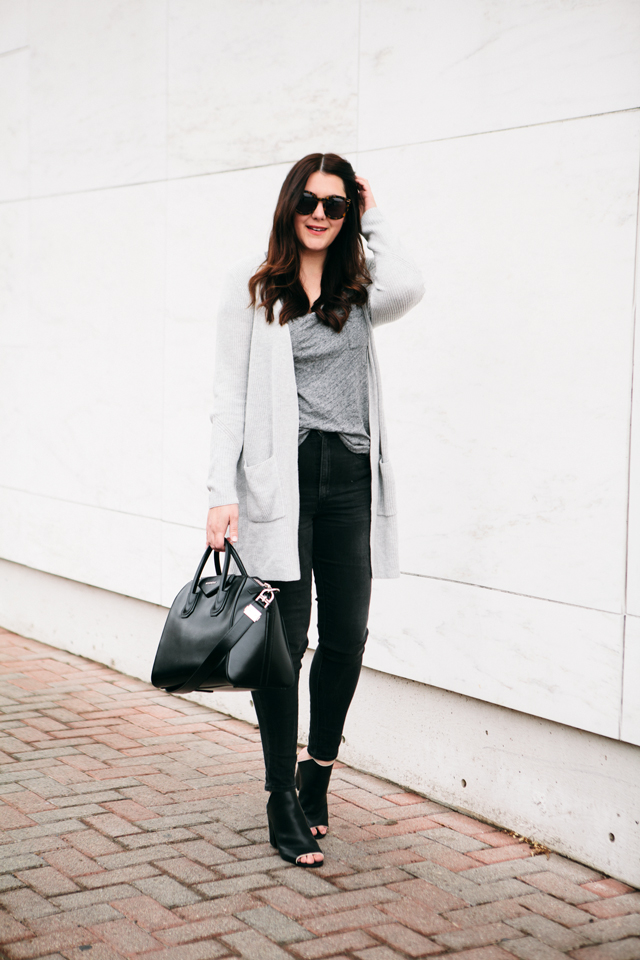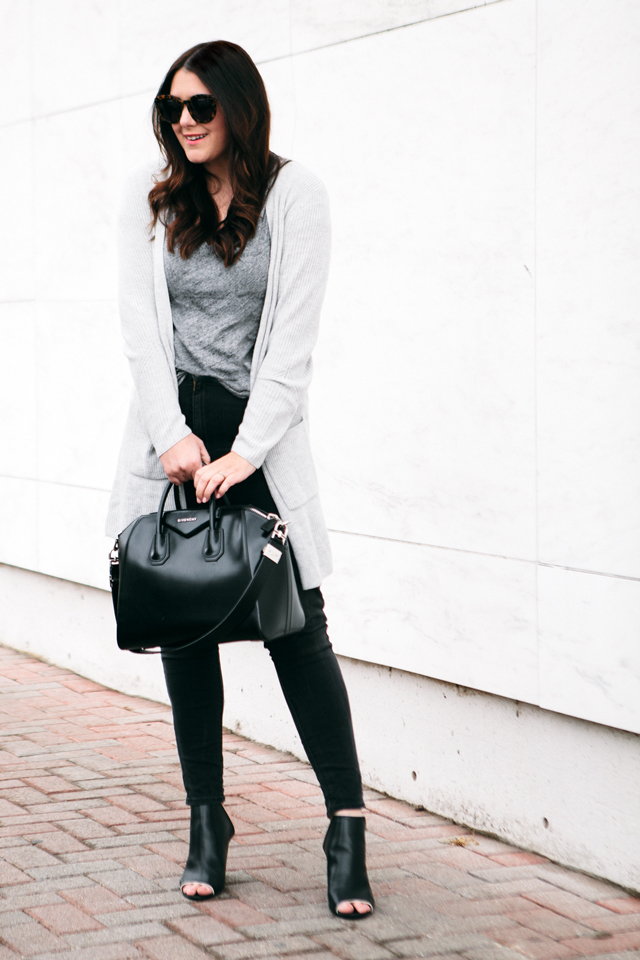 To answer your question, yes my toes were cold. Was it worth it though? Meh. I really hate cold feet but my shoes are very cute. It's a toss-up. I didn't get frostbite so I'd say, yes, it was worth it.
These last few days have been that sad kind of grey outside. B and I usually do that annoying thing where we end up matching each other and don't realize it until it's too late and we are in the car driving to go out into the public, but yesterday I just decided to match the weather. We basically wore the same thing. It was embarrassing.
I've been stocking up (for no real reason) on these Madewell Whisper Tees. I bought this grey and a (Gemma) pink tee because these days I find pale pink to be a neutral. They are the perfect fit and weight and they don't shrink or loosen with wear or wash! Now that is maybe my favorite feature of this tee.
I'm back with this cardigan again. It's been a favorite lately. This shade of grey is light enough that it's easy to layer with greys or neutrals or chambray like I wore it here. I've been living in cardigans lately. Once I'm obsessed, it can't be stopped. 😉 You can find this fabulous cardigan here!