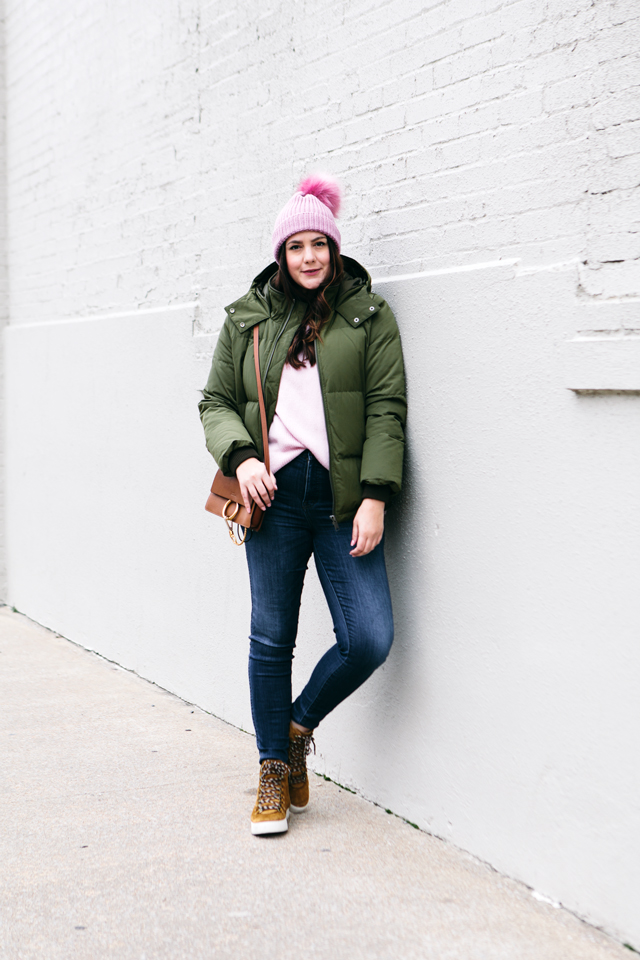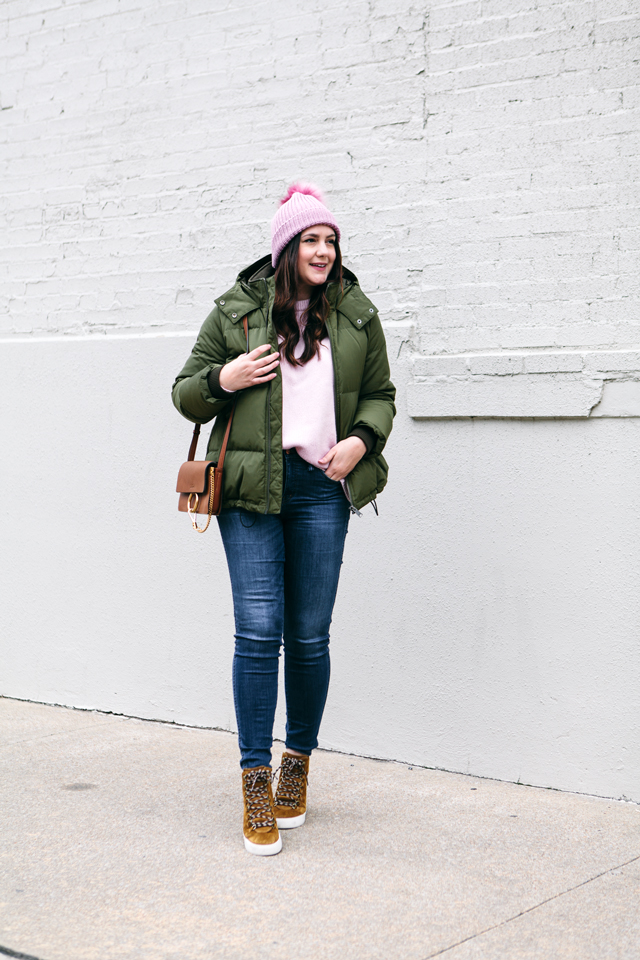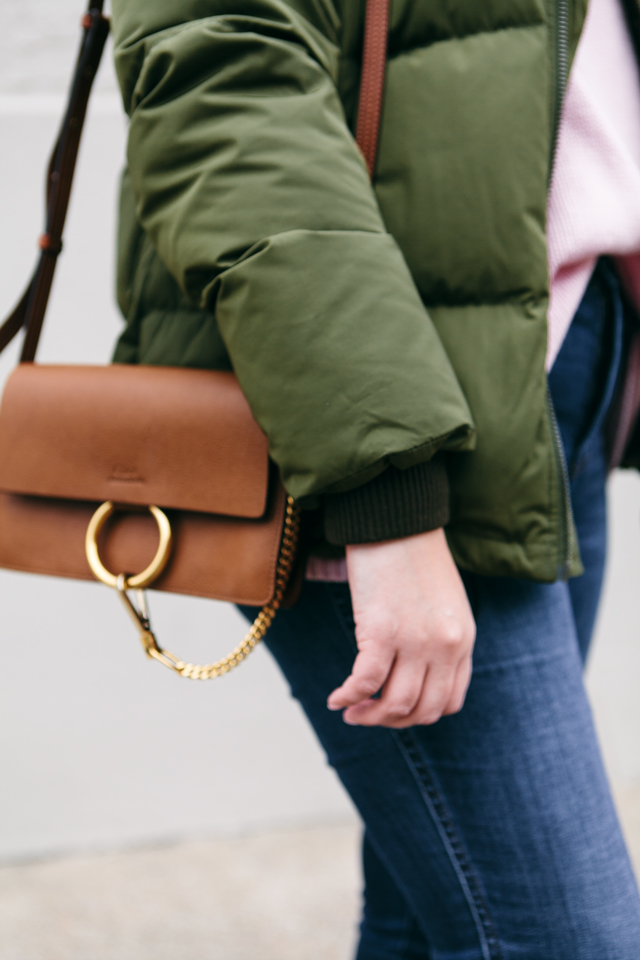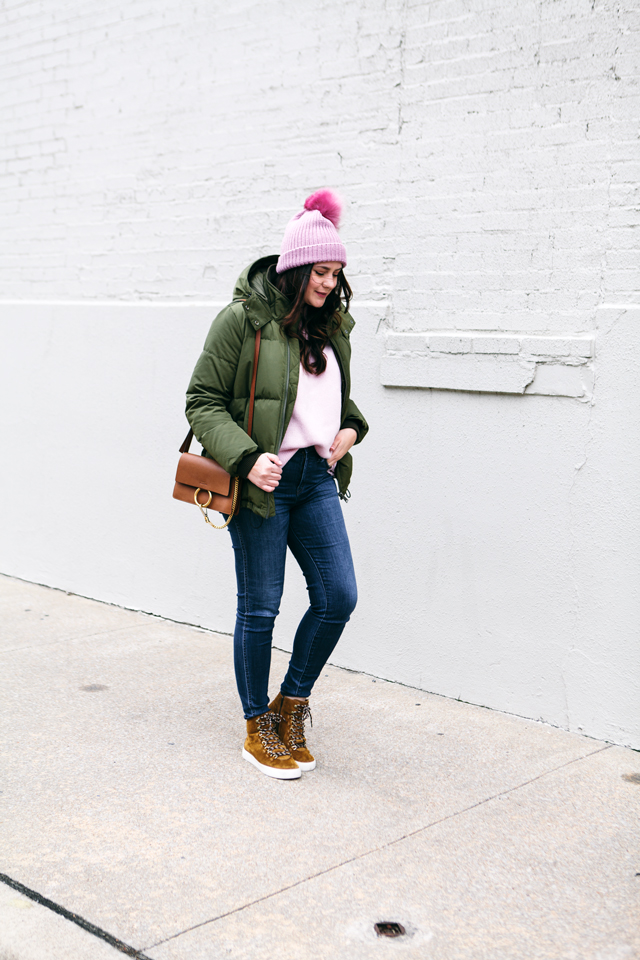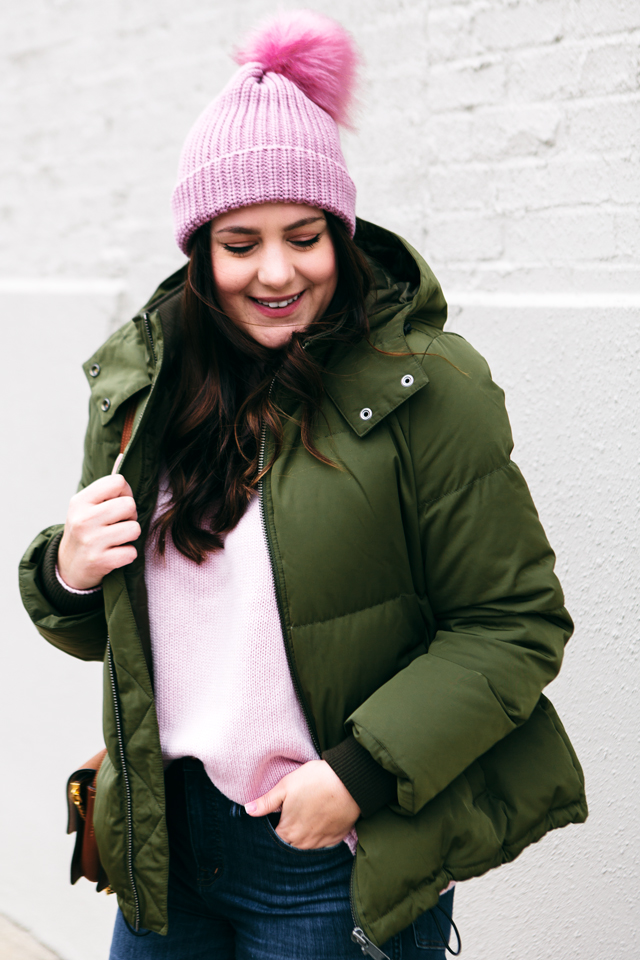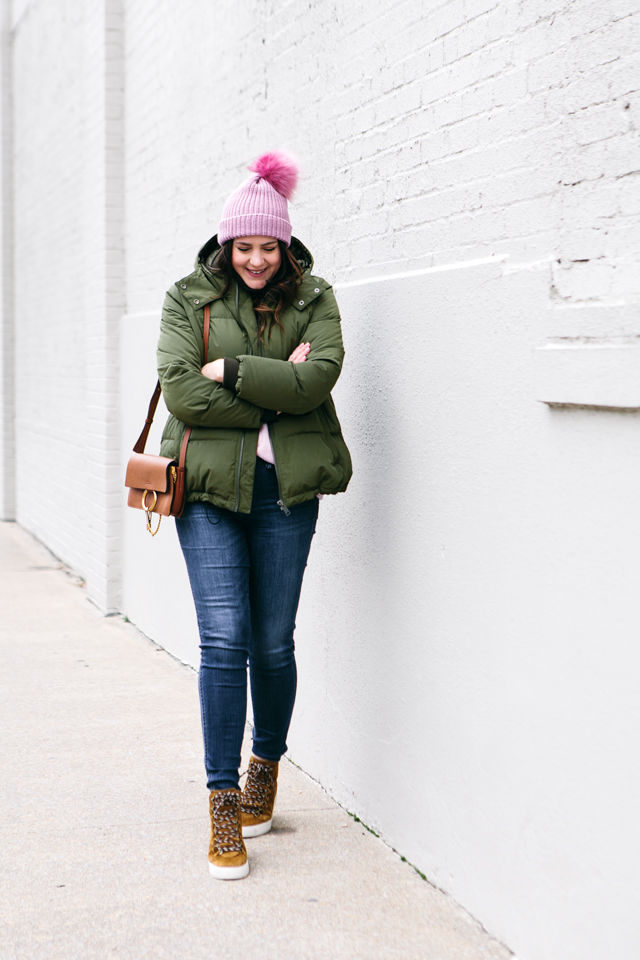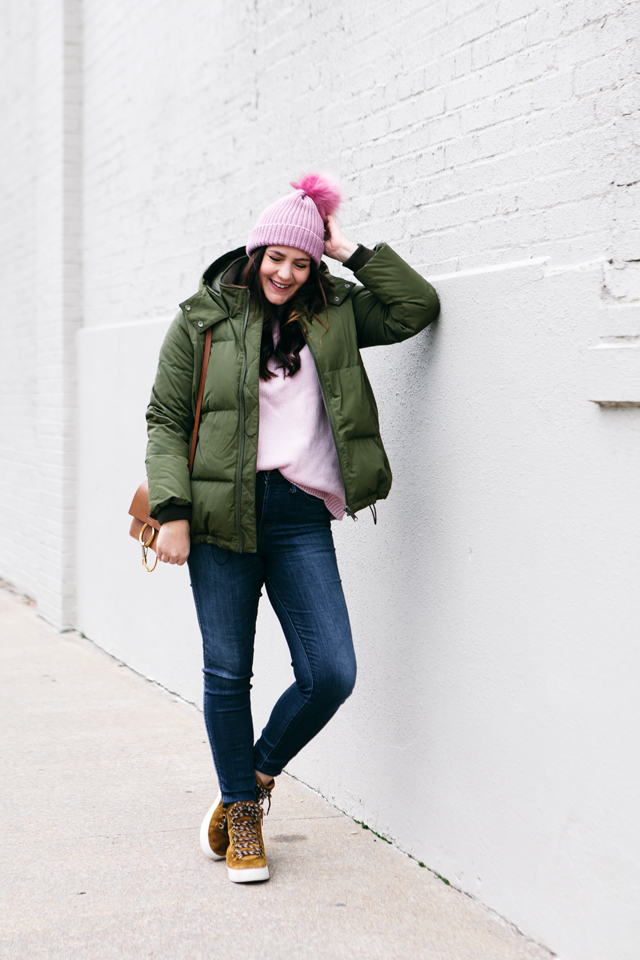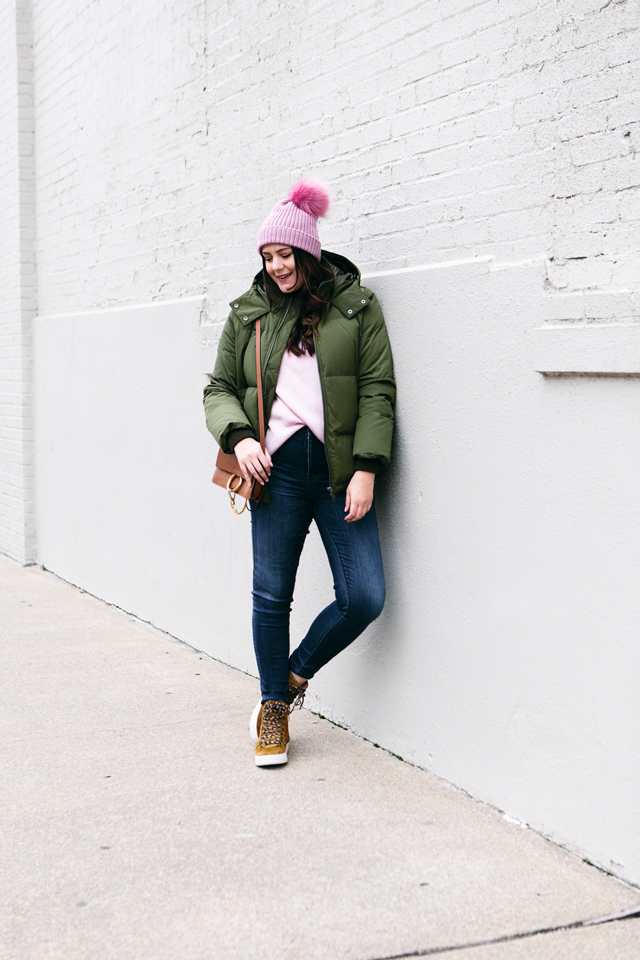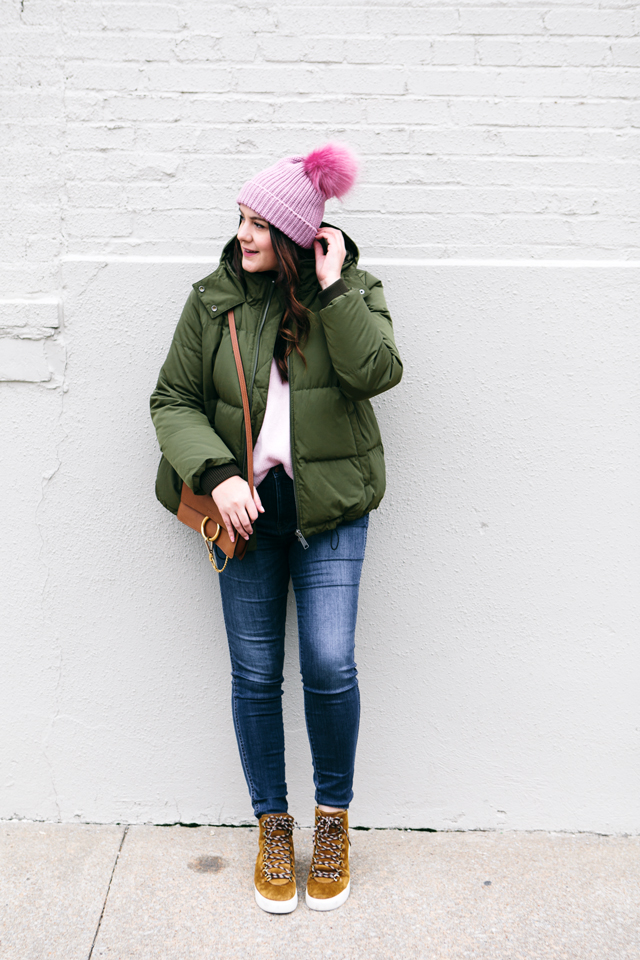 I love a puffer jacket. I have a black one from years ago that I've worn and worn and worn. I'm not giving that one up or replacing it but I wanted one I could wear out that was more stylish and less sporty. Sporty, ha. Does this mean I'm middle aged when I start using words like sporty? I also call anyone younger than me "youths". So here I am, 30s. Be kind to me. Let me at least keep some of my cool.
Anyways I saw this puffer coat from Madewell when I should have been making returns. Instead, I bought something; I'm a retail dream come true. It was instantly what I've been looking for in a puffer coat. Funny thing is I'd seen it online a lot but it didn't really thrill me like it did in person. Usually, it's the opposite — it looks great online and in person, it's just okay. But I love the color and the fit of this very puffy puffer. Needless to say, if you are trying to show off your slim figure under here, your efforts will be futile. I literally feel like I'm wearing a down comforter and that is an amazing feeling. I almost fell asleep in the car while wearing this. (I wasn't driving.) Of course, I can almost fall asleep anywhere these days so I do t know if that's a nod to the coat's warmth and comfort or my insane need for sleep. You decide.
Y'all I can't stop buying Gemma pink things, like this sweater. I can't tell you how many times I've put this color on her and then I'm wearing the same color and don't realize it. So, of course, I'm gonna go buy a Gemma pink sweater. It's actually super warm, which is great because it's not super warm out and your girl can get real whiney, real fast. this sweater is on sale too! You can find it here.
(Speaking of sale, a ton of workout wear is on sale at Nordstrom. I'm putting a post together for you with all my favorite things for tomorrow!)