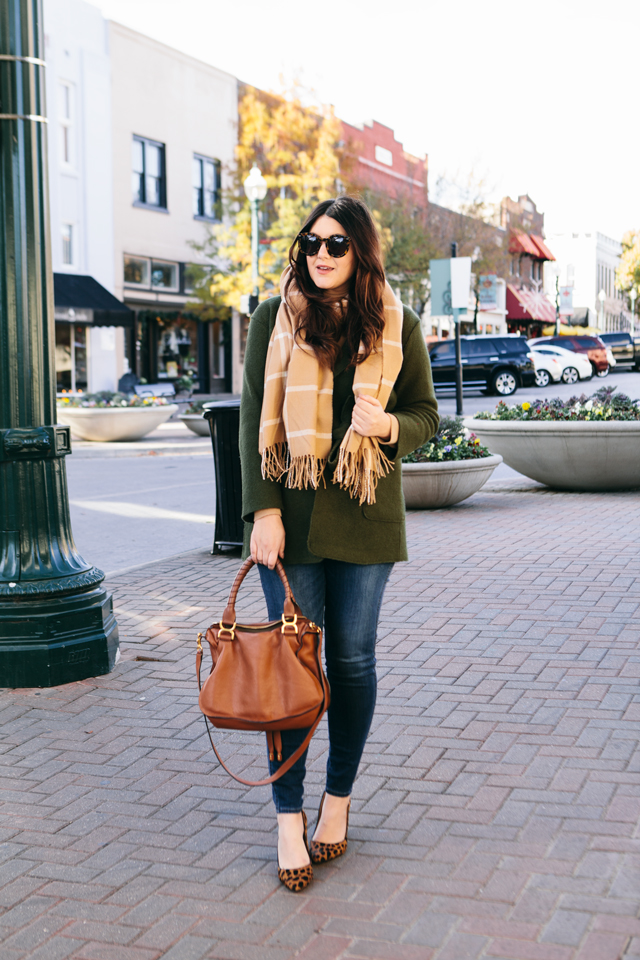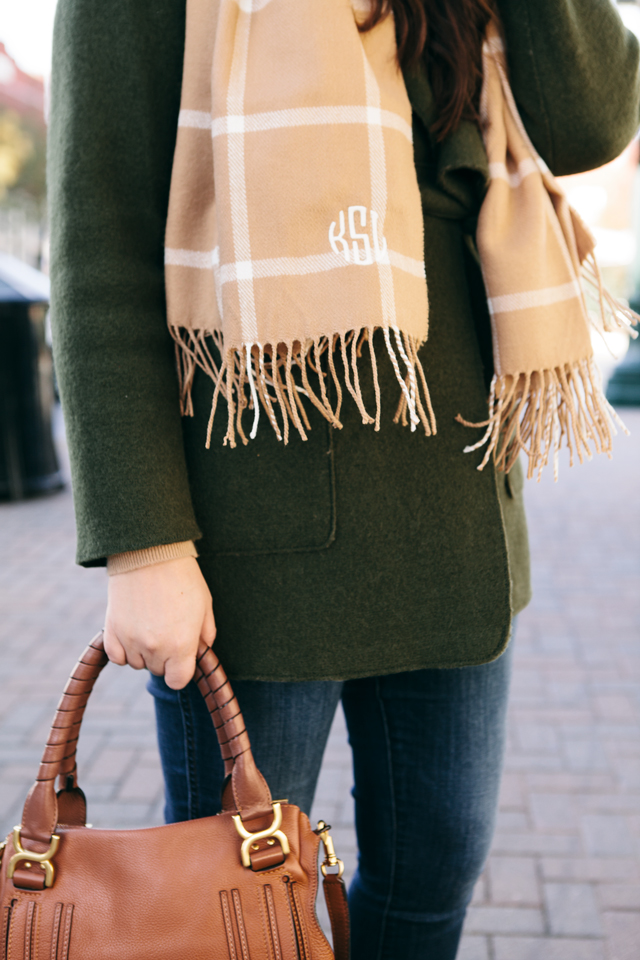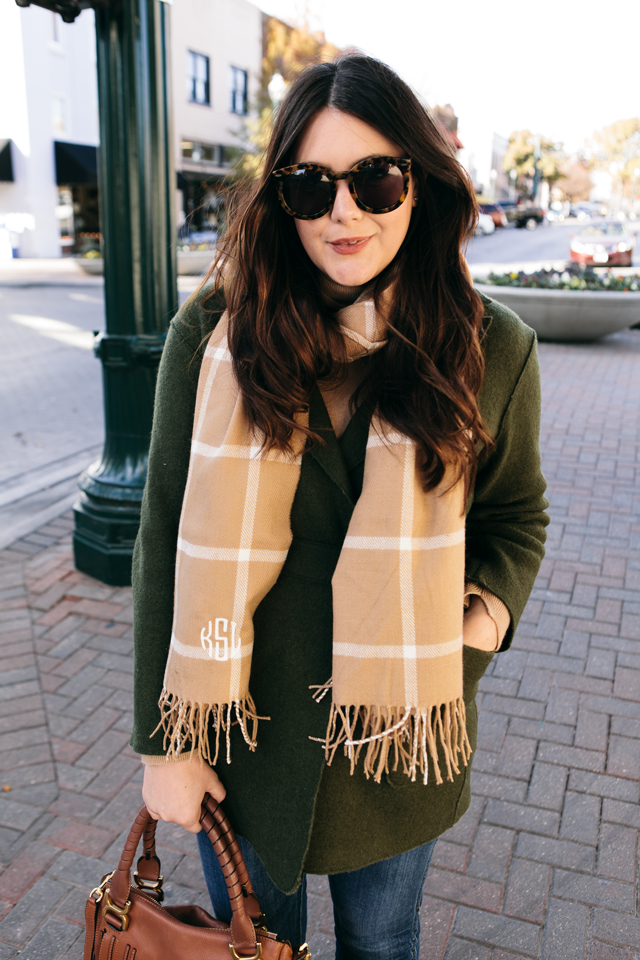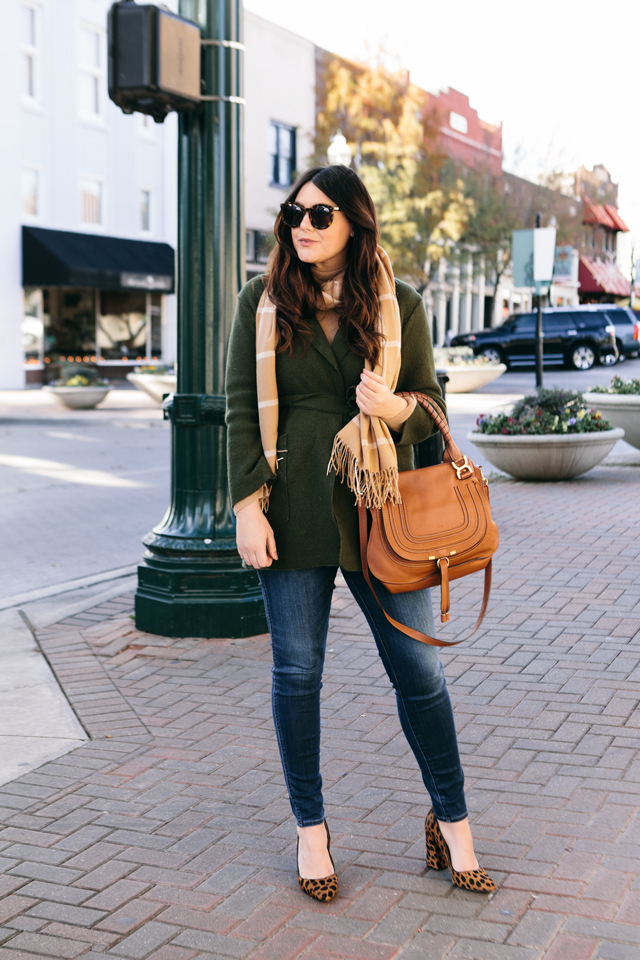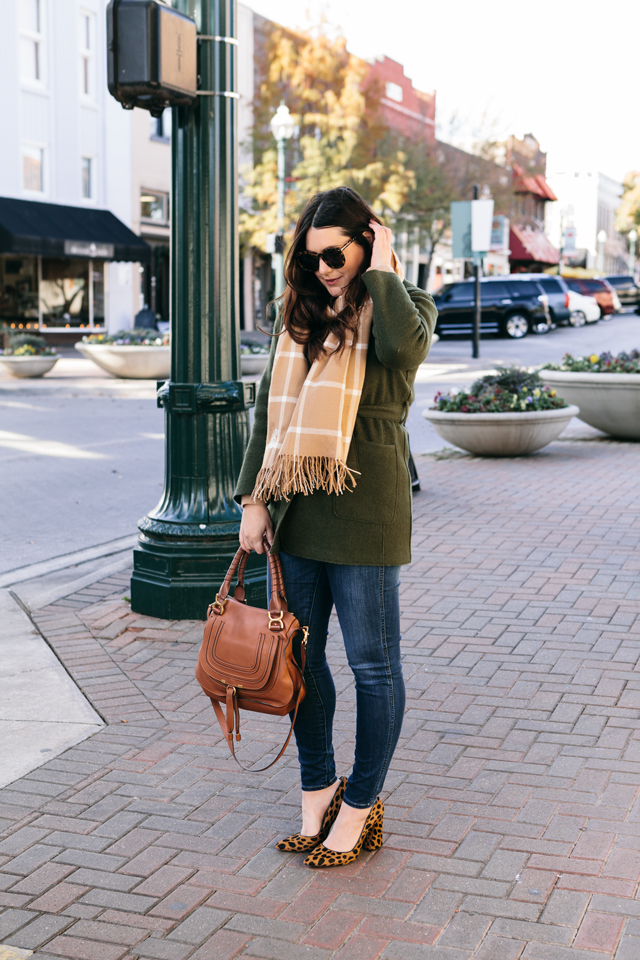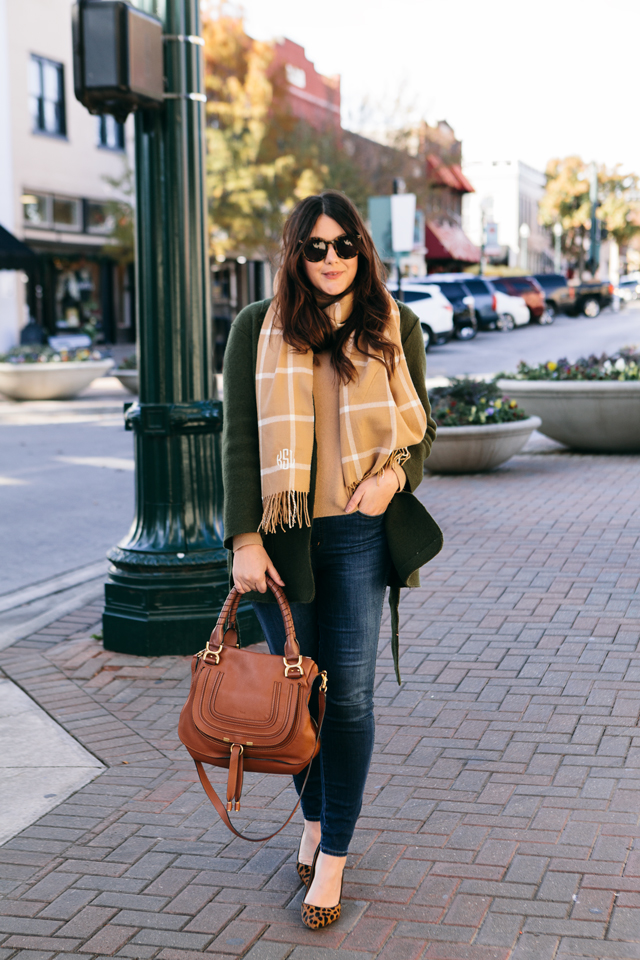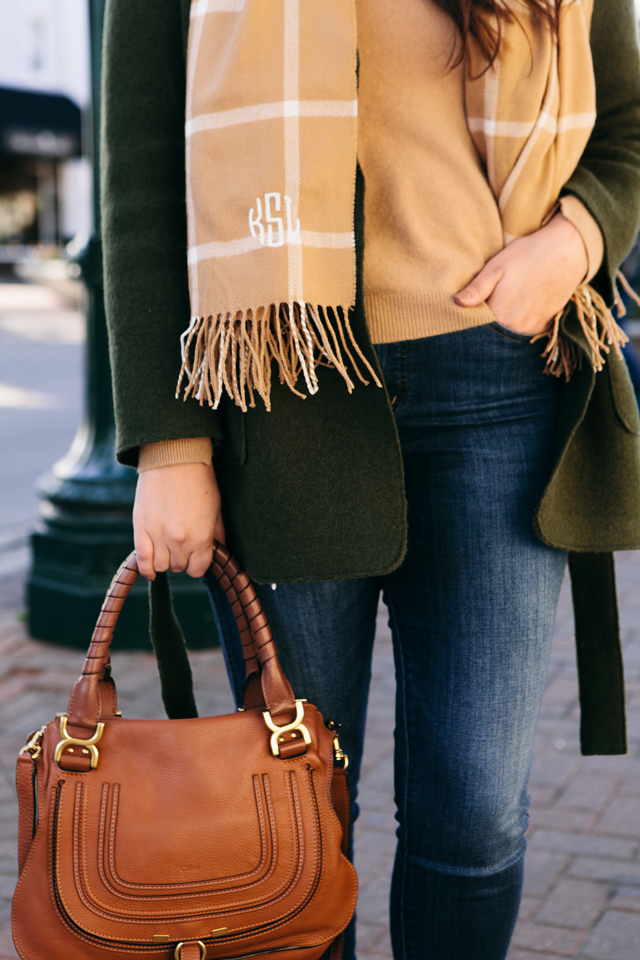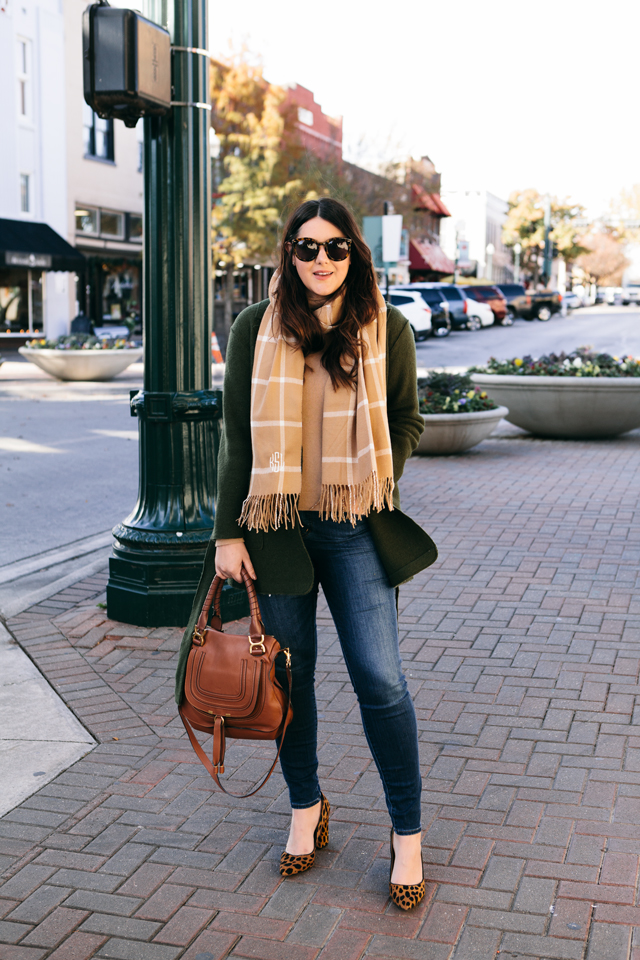 You know when there is that random cold front in say early October and you rush out to buy a coat? But then you can't wear it until it's actually cold until December so you've just starred at this said coat for 2 straight months? No? Just me? K. Well that is this belted wrap coat from J.Crew. I loved it from the minute I saw it in store and could not chance a cold front without it. I went for this deep moss green hue but had a hard time decided between this color and black. Both classics, so you really can not go wrong. (This jacket + all of J.Crew is 40% off today, by the way! I put the code below! You can find the coat here.)
If you've been peeping on my Instagram, you may have signed up for the Mark & Graham giveaway, which features this lovely monogrammed scarf and other gifts under $50. Before I partnered with them, I was perusing their site and this scarf was tops of my list. It is exactly what I never knew I wanted in a scarf — it's the perfect length, weight and it's camel; my very favorite hue of fall and winter. Plus it comes monogrammed — I don't know what happened but since becoming a mama I want initials on everything, for everyone. So the monogram was the icing on the cake on this scarf. I feel like Christmas came early with this scarf.  Speaking of Christmas, this scarf is a great gift or a lovely 'treat yo' self' gift. You can find it here!
Oh and If you haven't yet, go leave a comment on my Instagram here! You can win all of the items on my Instagram from Mark & Graham! Such a good giveaway — sign up here!