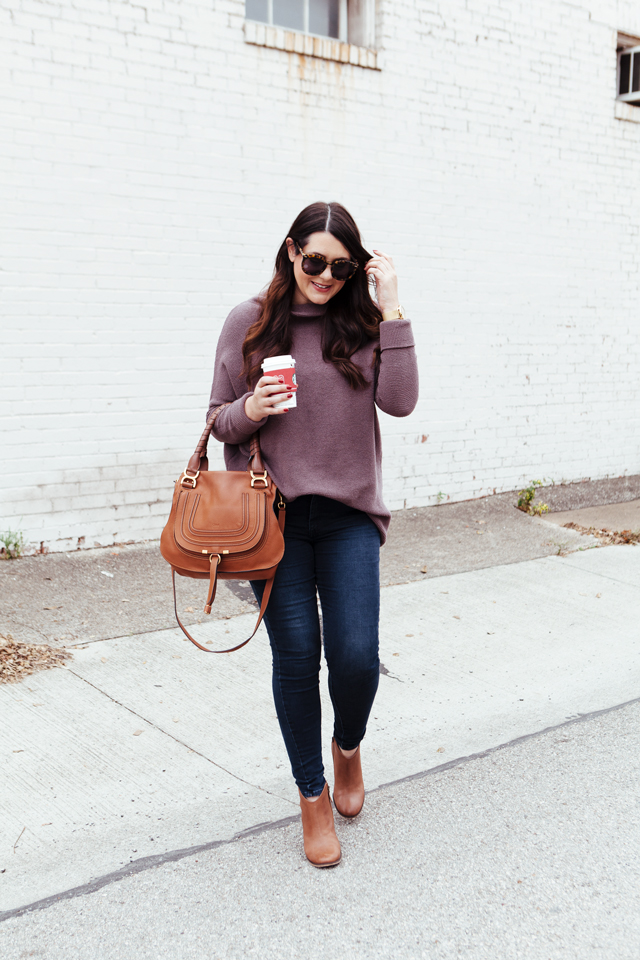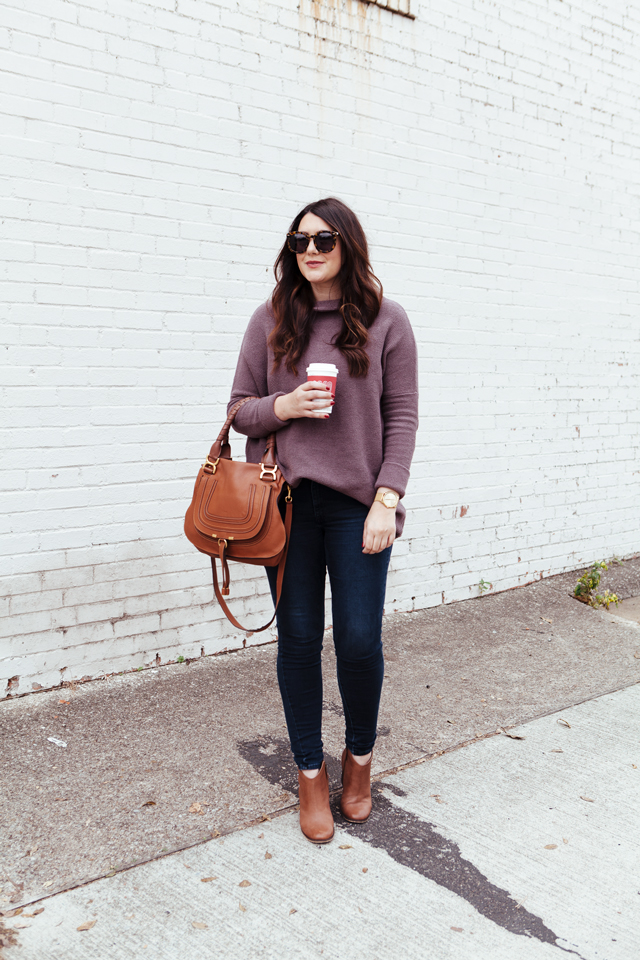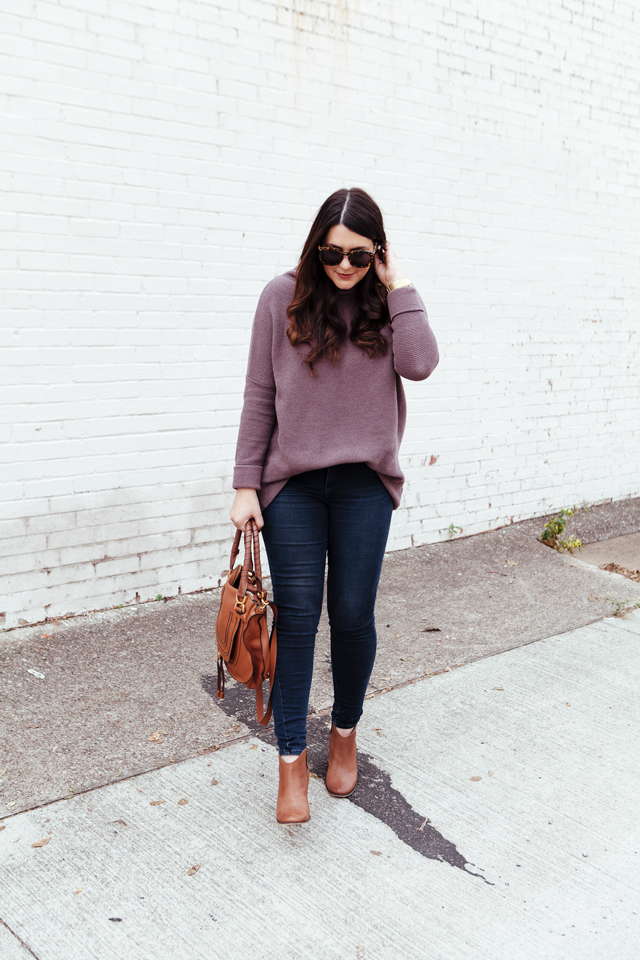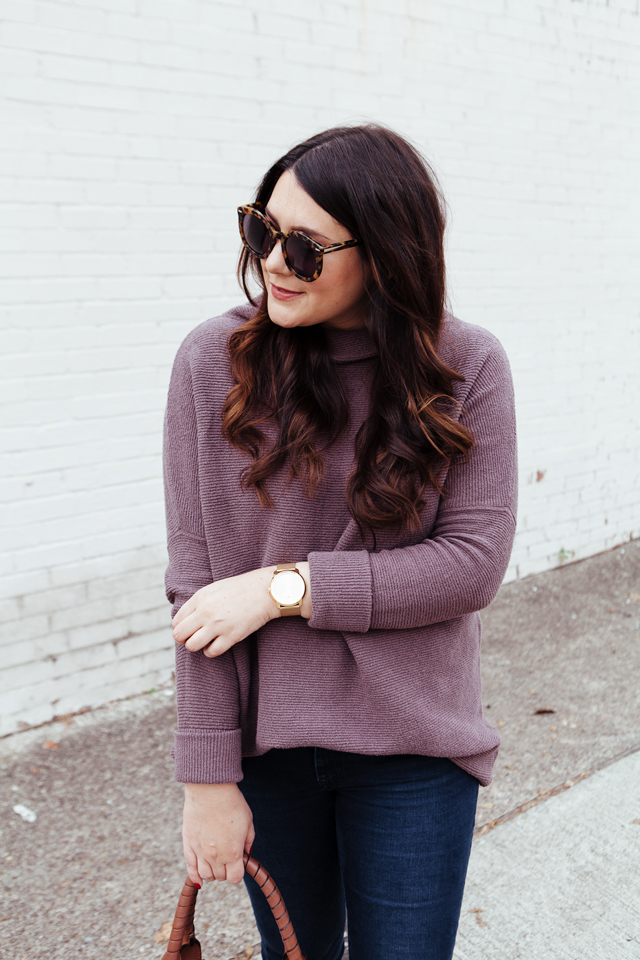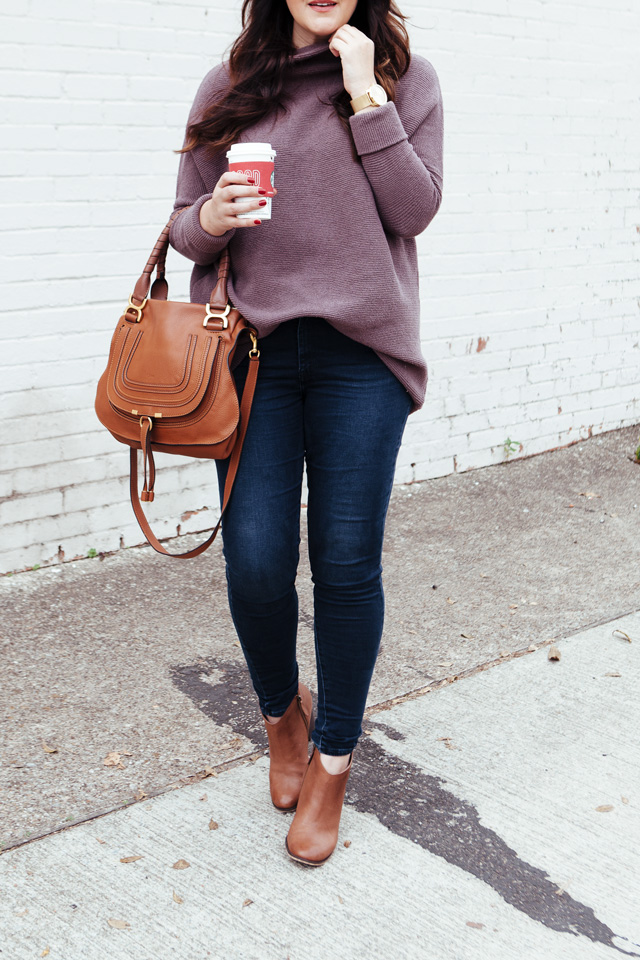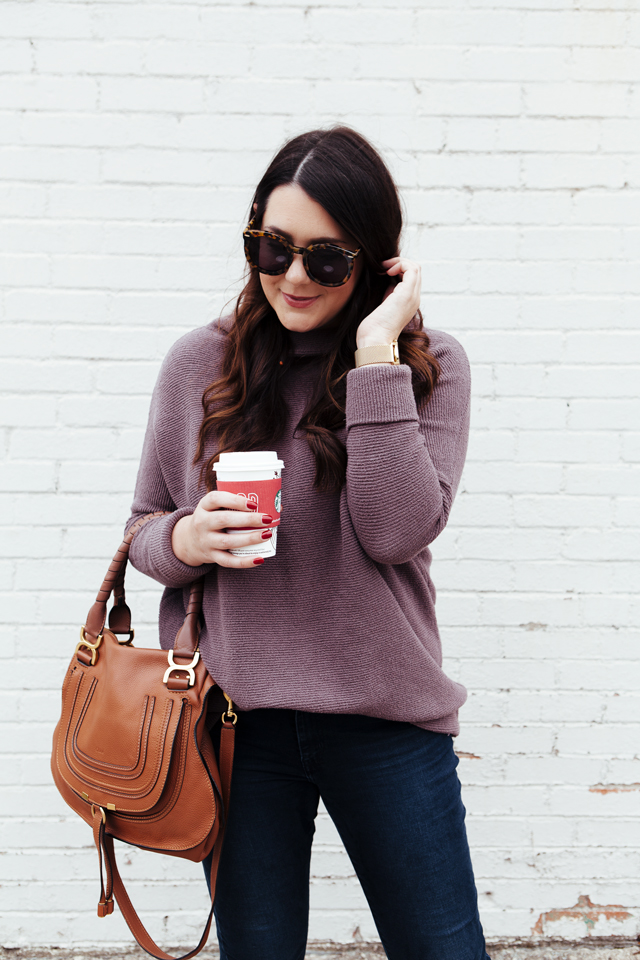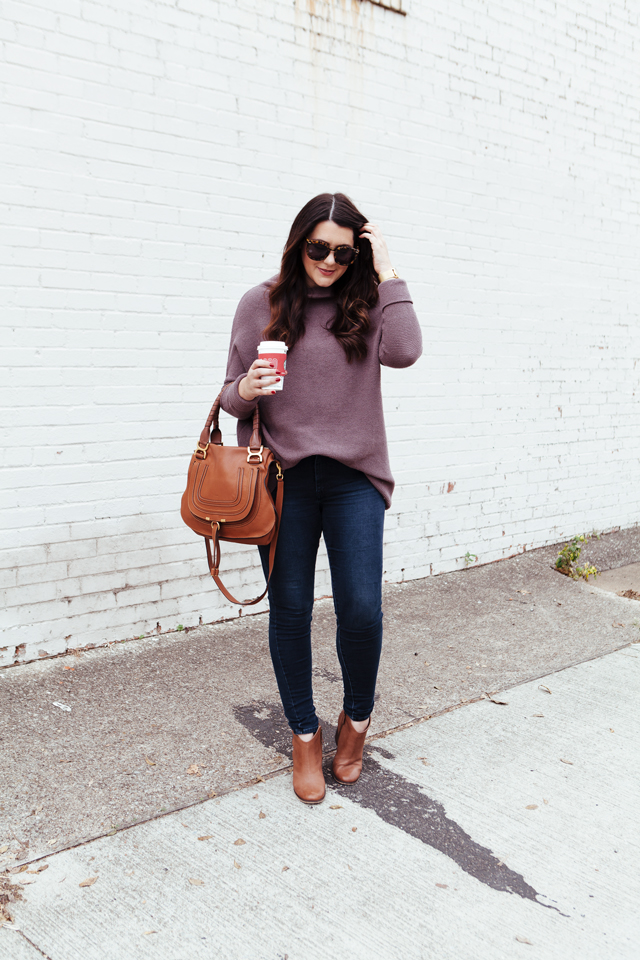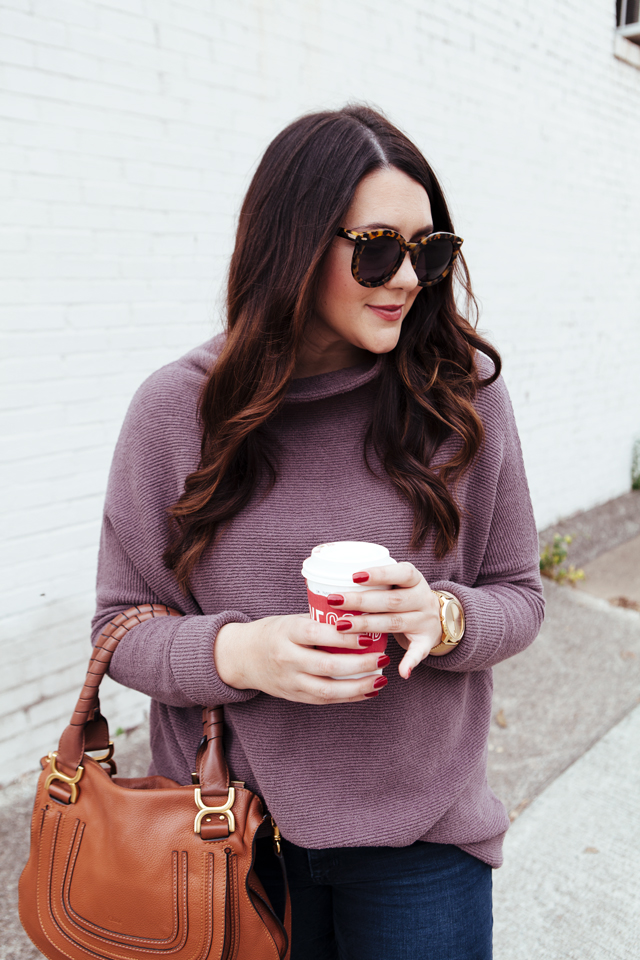 Probably one of my favorite go-to for Thanksgiving Week is a comfortable, slouchy sweater, like this one from Free People. I say 'Thanksgiving Week' because we usually have about three different Thanksgivings while trying to fit in everyone's schedule between all of our family. I can not be the only person who goes to different Thanksgivings, right? And yes, I promise I'm invited to all of them. All though I am tempted sometimes to just pull up to a house with a lot of cars and just kind of blend into their Thanksgiving table. Like wedding crashing, but with food. I feel like I could be very good at this and if I bring Gemma, people will forget that they don't even know who I am because my baby is so cute. It's a good plan and I'm gonna need another outfit. Dually noted.
In an effort to not repeat myself, I will only mention that this sweater is so comfortable and slouchy twice. So that was it. But I will say it's such a staple for fall/winter and I love this kind of muted eggplant hue. I can confidently say I have nothing in this color and that's a shame because it's a fabulous color for fall. The thing about this sweater is that it runs very big, so I would size down if you were under 5'7″. It's actually very long and if I don't front tuck it (which it tucks easily, by the way) then I can almost wear it as a dress. Probably with dark tights and in a dark room, it would definitely pass as a dress on me. So I say that with caution, size down unless you like a nice fit in an oversized look then stay true to size. I am in the medium if that helps! You can find the sweater here.
Here are a few of my favorite slouchy sweaters from around the web!
PS: for you new mama's, I am working on my favorite postpartum jeans but these are taking the cake lately! They are the Levi's Mile High Denim. Under $100 and they don't stretch out after wearing for many, many, many days. Legit mom jeans. You can find them here.