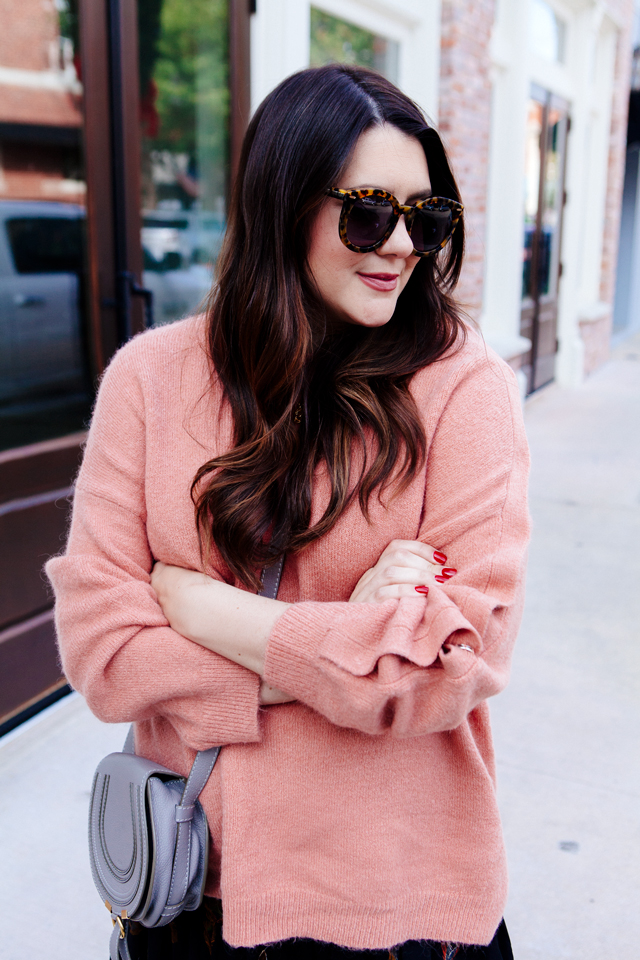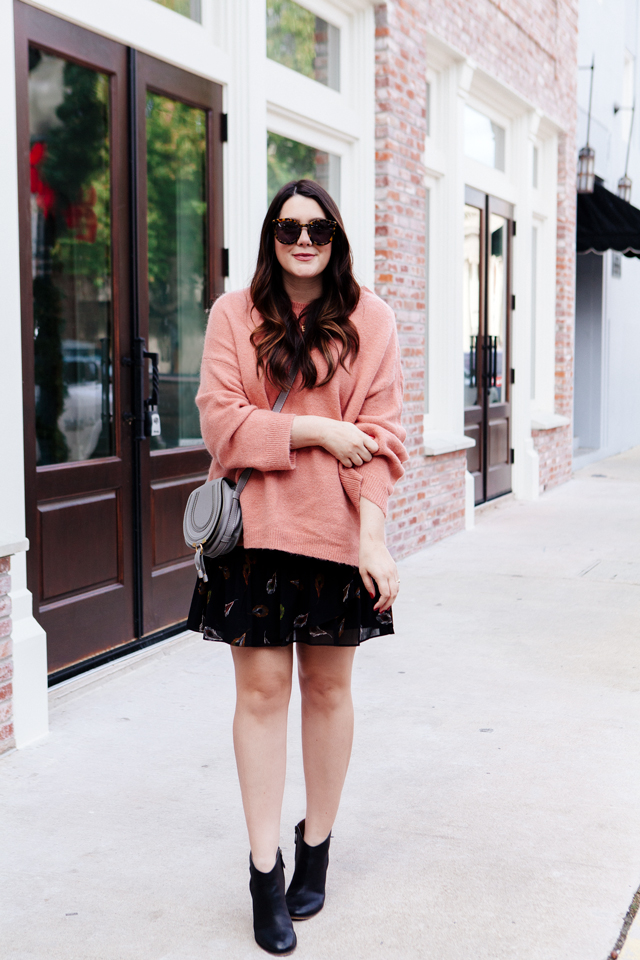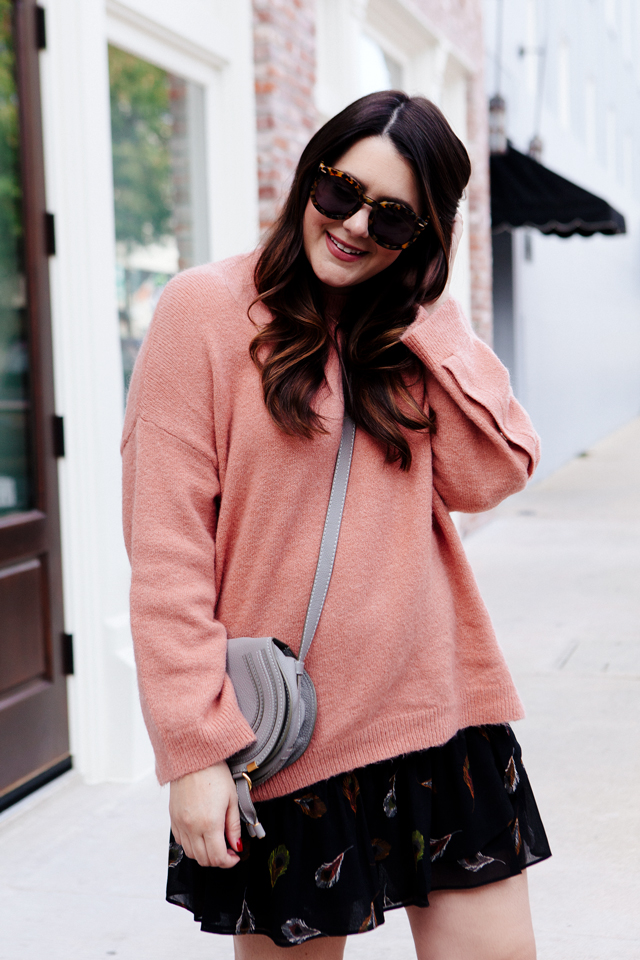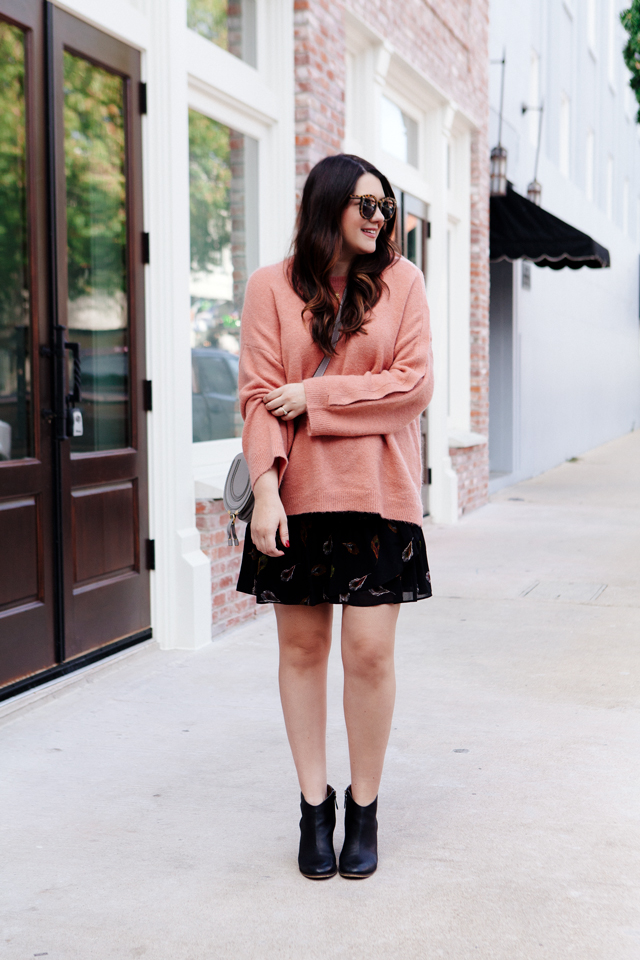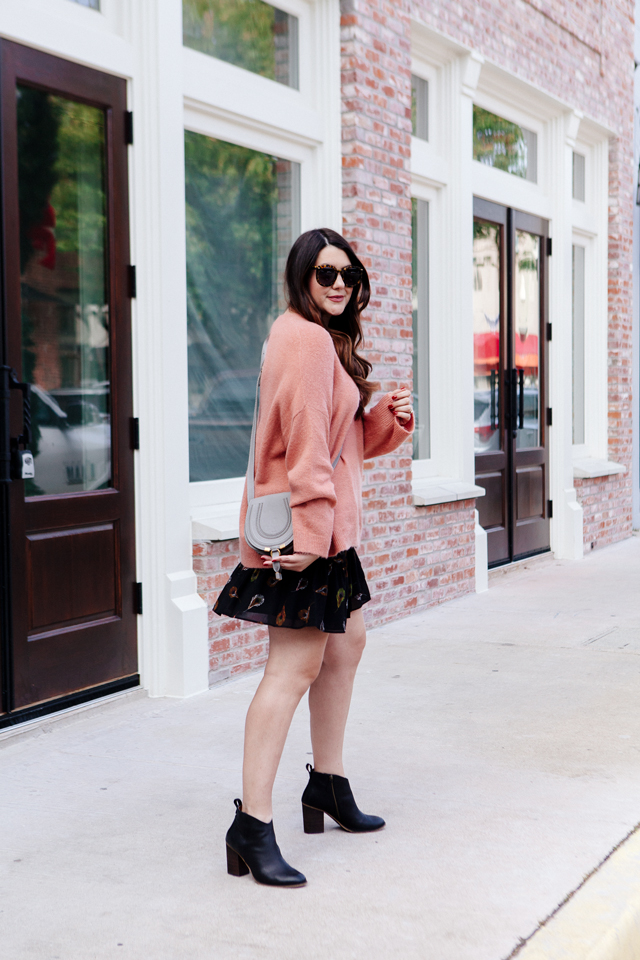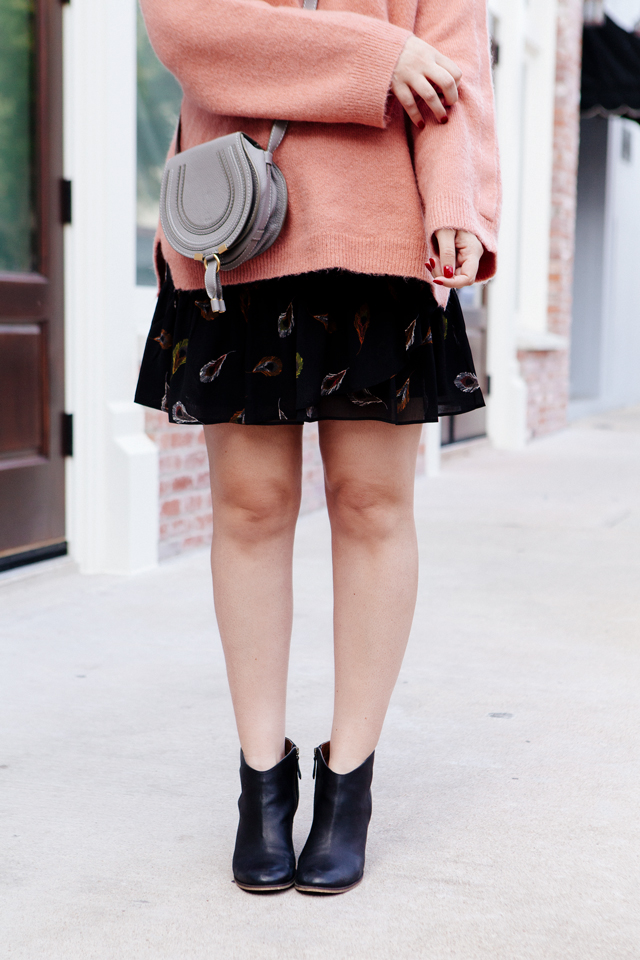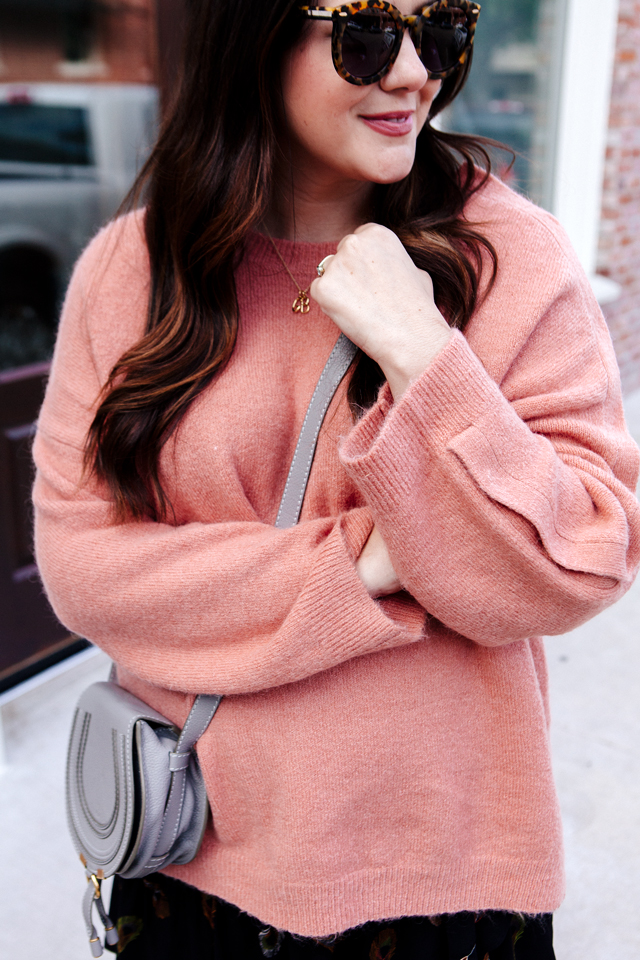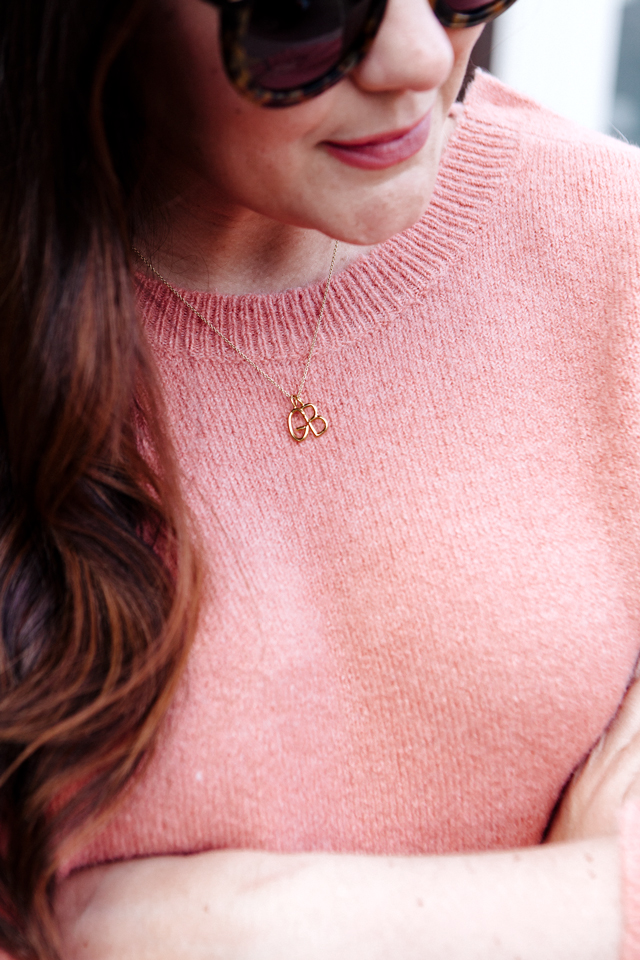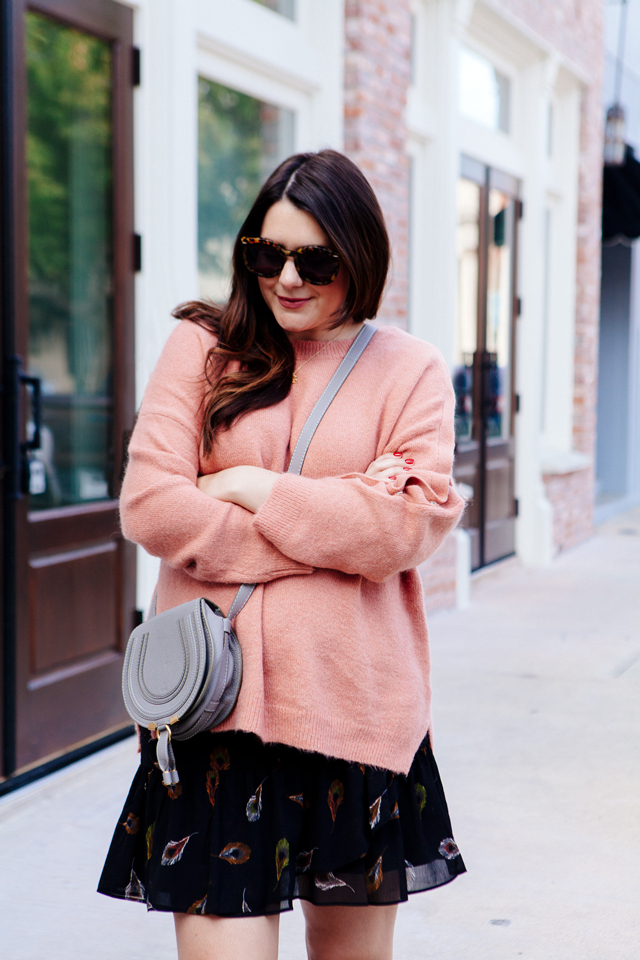 With Turkey Day right around the corner, I thought I'd share a couple of outfit ideas for the holiday! Thanksgiving is probably my favorite holiday of the season because a) I like being thankful and b) I like food. Food and gratitude — best day ever. So with that being said, I feel like after my 32 years of celebrating Thanksgiving to it's fullest I've realized that there is an art to getting dressed for the holiday. And that art includes an elastic waist and a loose top. I just thought I'd perfected this equation in the 6th grade with my bright purple matching sweatsuit (elastic waist? check. loose top? check.) but now I really feel like I've perfected the look with a loose sweater and a simple skirt. Sure,  it's not as casual as a sweatsuit, naturally, but it's just as comfortable. Comfort food and comfort sweaters; my body is ready for Thanksgiving.
Seriously though this skirt is made for new mamas — the length is perfect and yes, the waist really is elastic. I appreciate this because it looks like a fancy skirt but I feel like I'm cheating on that fanciness with this simple, stretchy waistband. I seriously love outfits that feel just as comfortable as couch clothes but they looked pulled together. Like this skirt paired with a slouchy sweater, it looks chic but I'm ready to eat. Some people countdown to Christmas, I countdown to Thanksgiving.
This sweater is also adorable with skinny jeans and flats. I wore it like this all day yesterday but didn't stop to get a shot of it. So you will just have to trust me on that. Here's basically the outfit I wore yesterday without the skirt.
Both looks Turkey Day approved.