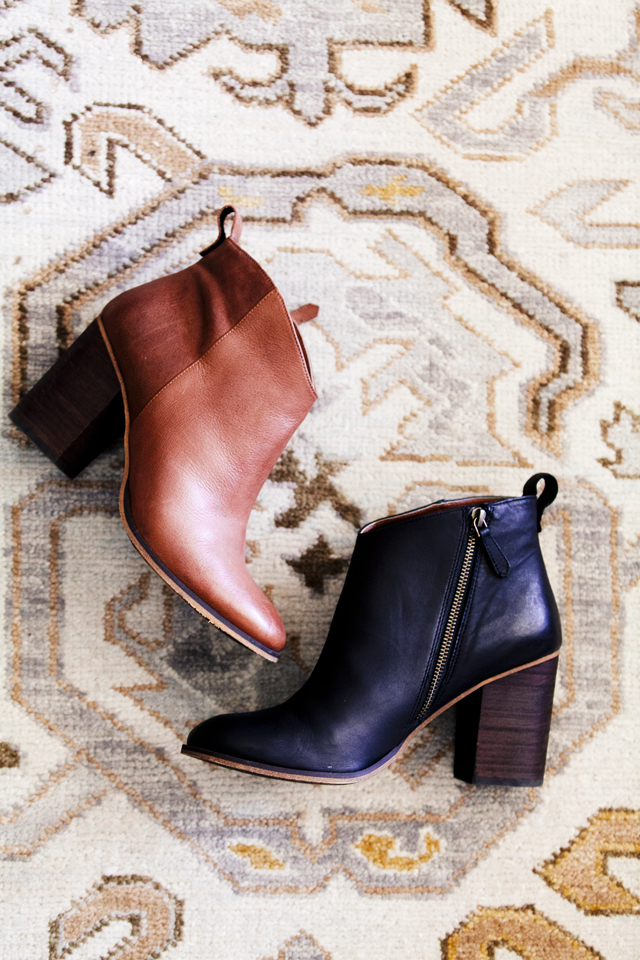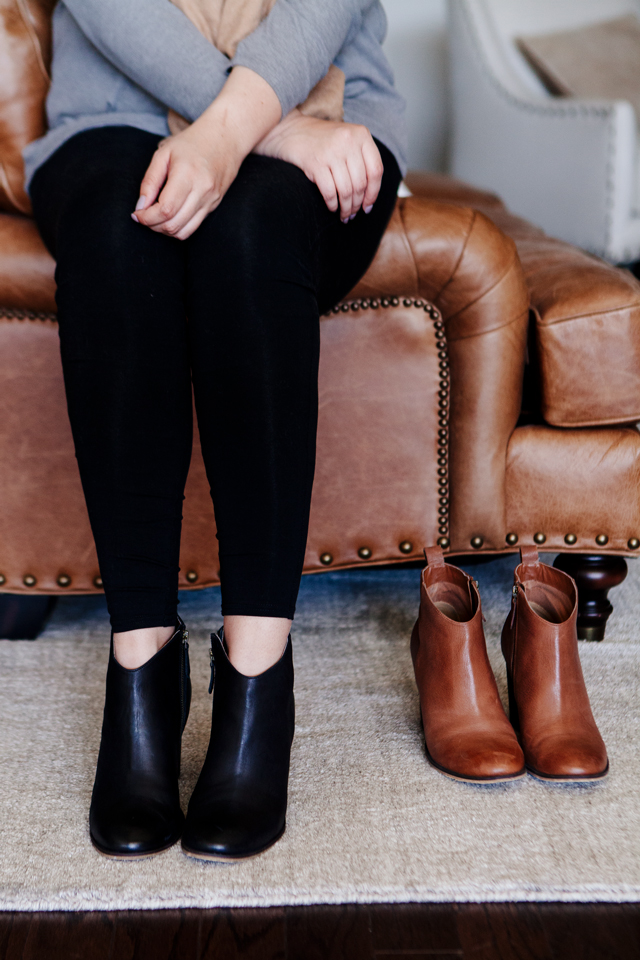 True story: I hunted high and low for brown boots this year and they were right under my nose the whole time. I rarely look in store for shoes because I find shoe salespeople to be pushy and never that helpful to what I actually need. (I know it's their job but I have trouble saying no in general and before I know it the sales person and I have connected and we are showing each other photos of our kids and following each other on Instagram. Of course, it's always nice to make friends but I always end up with a pair or two of heels I truly didn't want but I didn't know how to say no to my new friend. In other words, I'm a sales person's dream.) However I enlisted a sales guy to find me a very specific cognac boot one day and after an hour of trying on booties, I walked away empty-handed. In fact, the sales guy said 'I just don't think they make what you want." But I just didn't accept that answer; there HAS to be a cognac boot out there, I thought. Lo, and behold I found the ones I've been looking for and for under $100. I just needed to take matters into my own hands and look online.
Turns out I loved them so much that I decided I definitely needed them in black. And I was right again. Black booties are a staple for winter and brown booties get me through autumn. A boot so nice I bought it twice: a love story.
Lucky for you they've been restocked! So you can find the booties I love here!