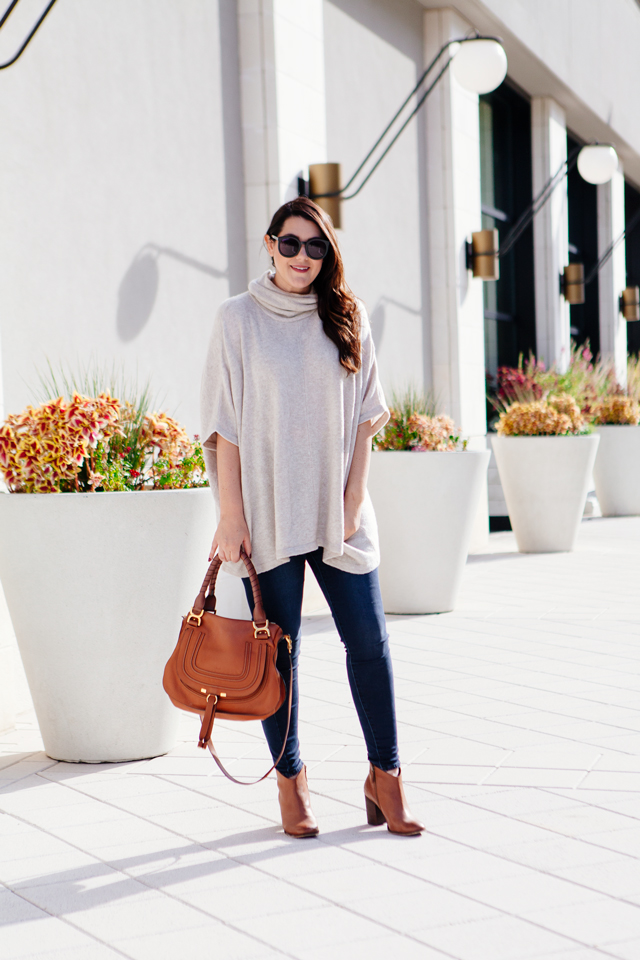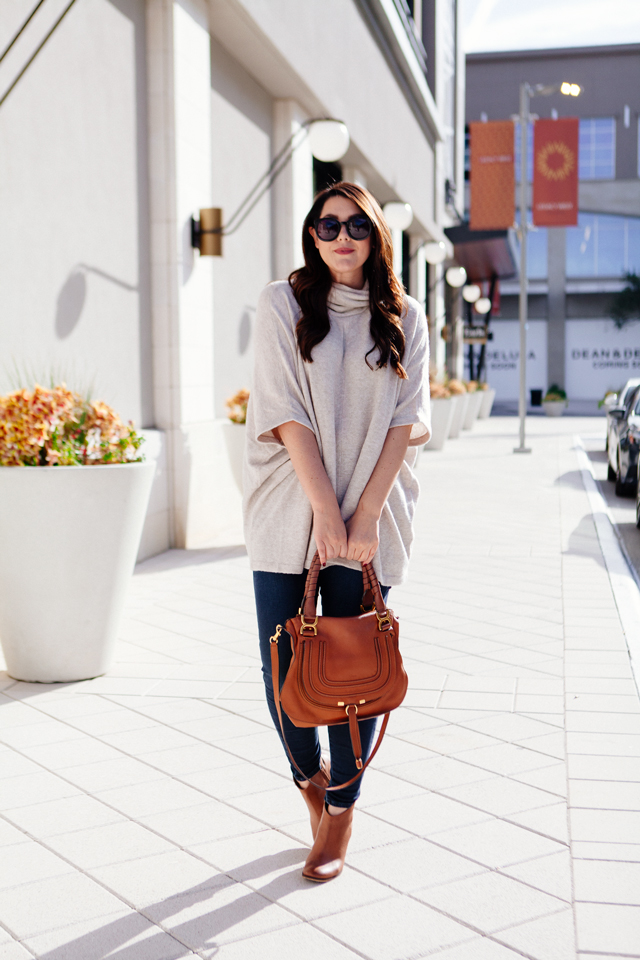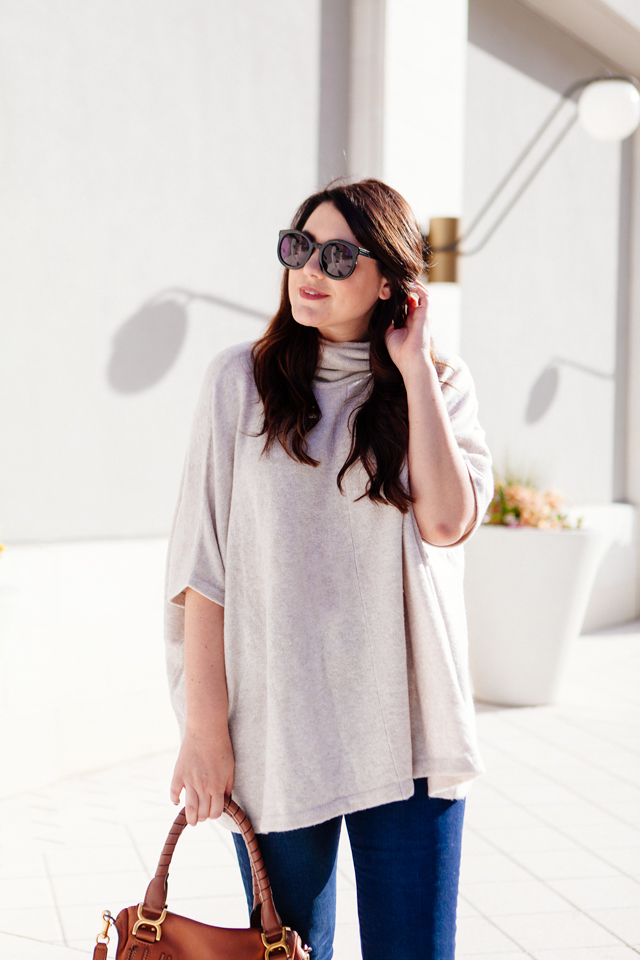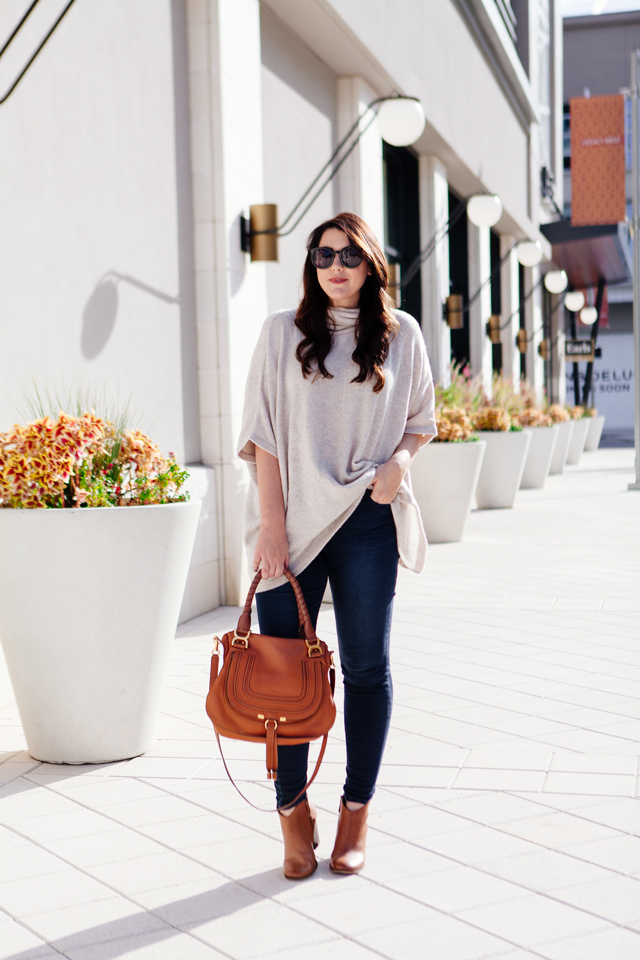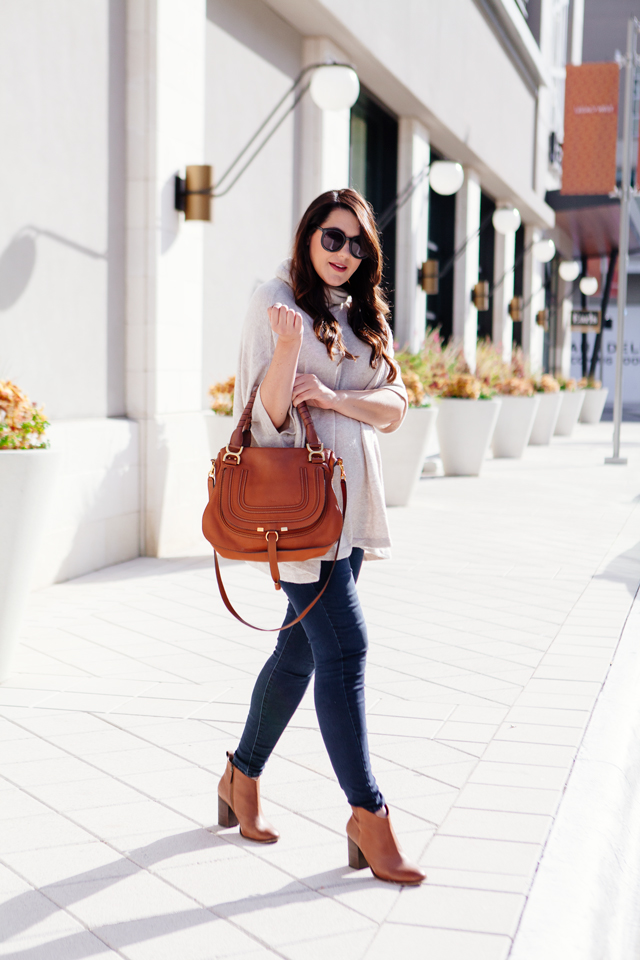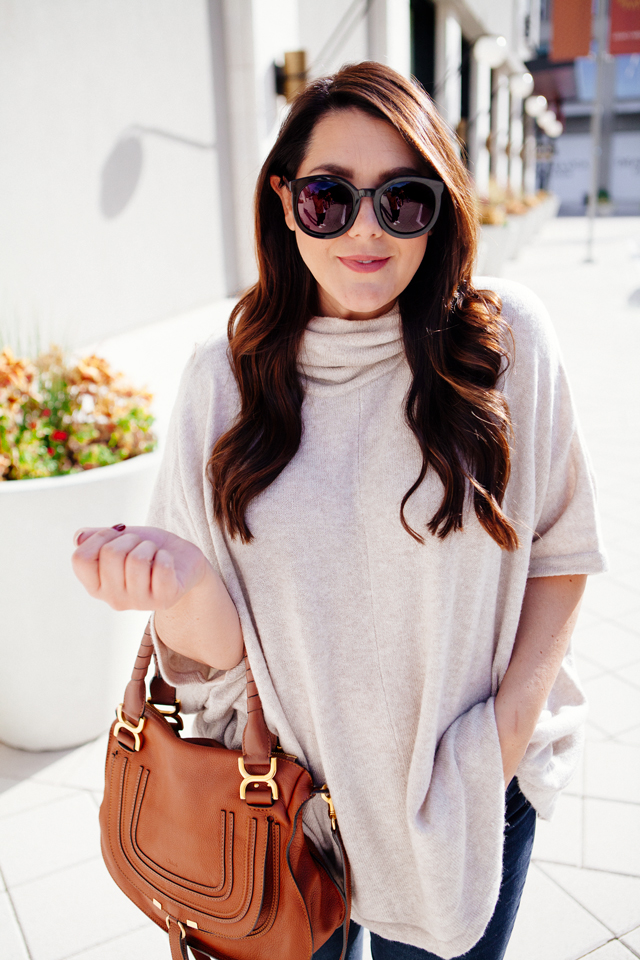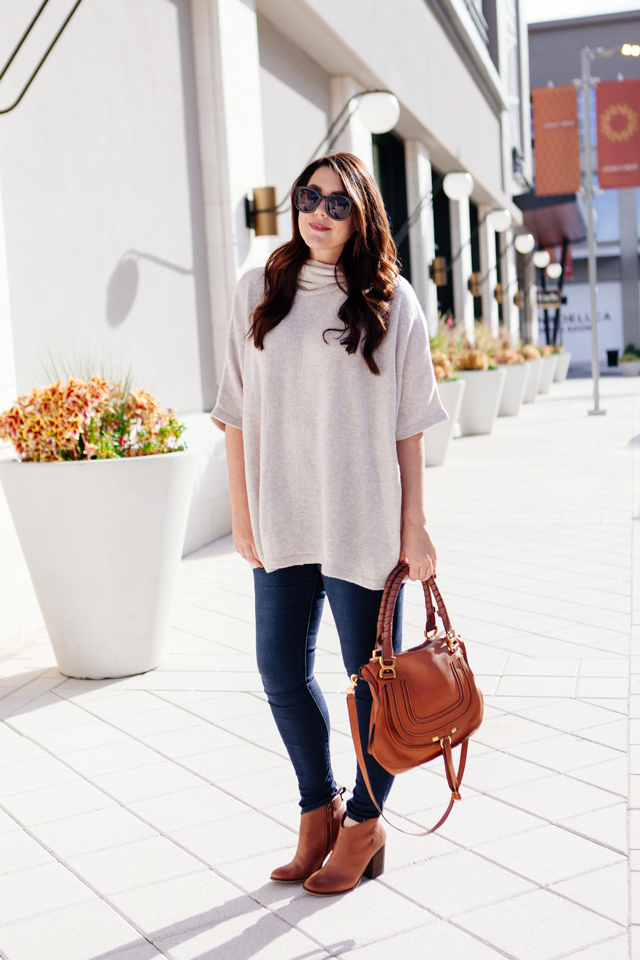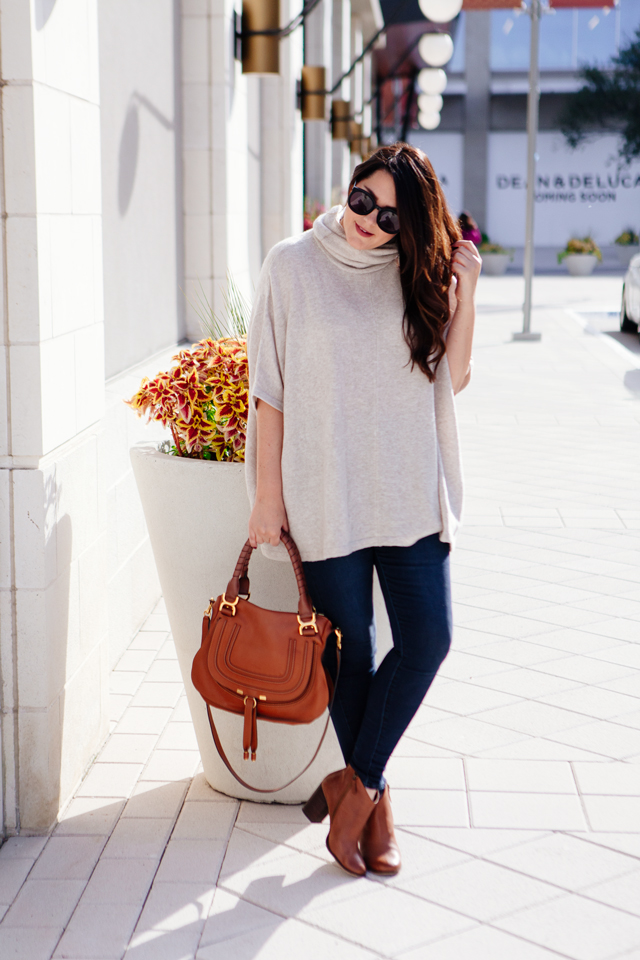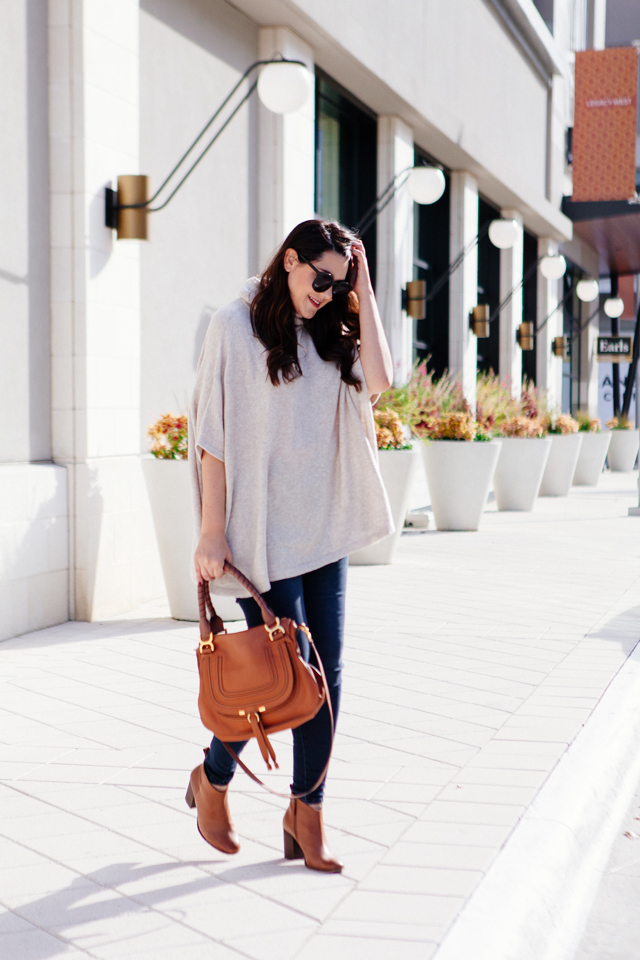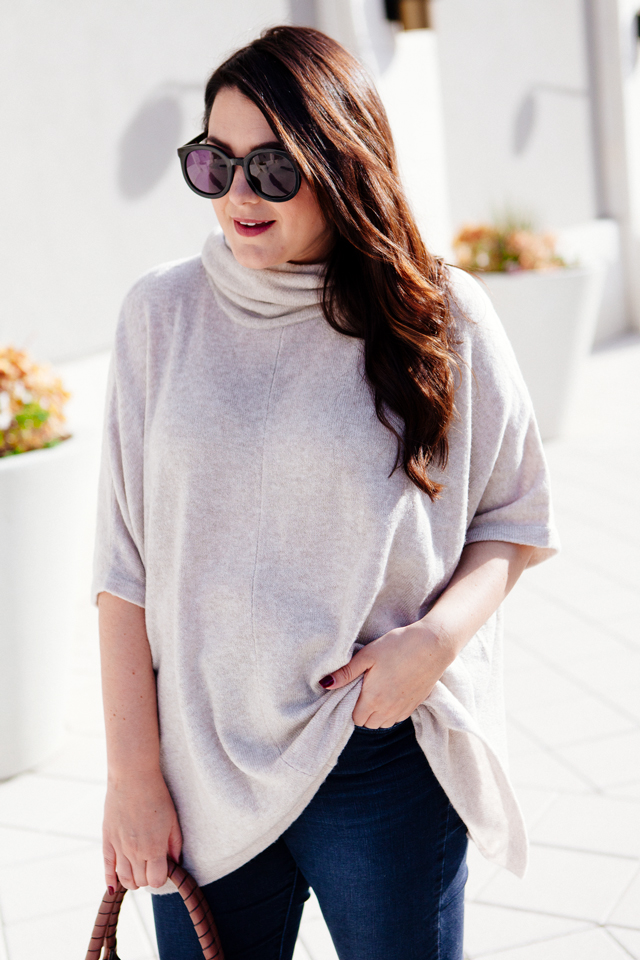 You guys wouldn't believe this but it actually felt like autumn this week. In fact, I was chilled when taking these photos. Like actually kind of cold. This is a feeling I haven't felt in a very long time, especially since I spent most of this year very hot and very pregnant. I'm usually such a wimp when it comes to even the slightest chill in the air but I was so excited to get a hint of cool weather I didn't mind the chill bumps. I was also very excited to have a reason to wear this sweater. Not that warm weather has ever stopped me from wearing a sweater in autumn.
This poncho sweater is pretty much my favorite right now. B told me he's never seen a more Kendi outfit ever, and I'd have to agree. A loose top, skinny jeans, and booties? Yep. That seems just about right. And not to be bossy, but you're going to want this poncho sweater. It is perfect for fall, even our hint of fall. It's under $75 and you can find it here!
Also, real talk: would you judge me if I bought this sweater in black too? Only answer that if your answer is no.
We have zero weekend plans for the next two days and I am kind of relieved. Just playing with our sweet angel baby, who turns two months old on Saturday and probably ignoring the laundry that needs to be done. That's why I like laundry rooms, you can just close the door and the dirty laundry goes away. Magic! I've never been that great at doing laundry quickly; always letting it pile up until it's embarrassing. But not Gemma's things, I love doing her laundry. It's like doll clothes, so adorable and tiny, that I never mind doing hers. That's our weekend plans — you're having FOMO now, I'm sure. 😉