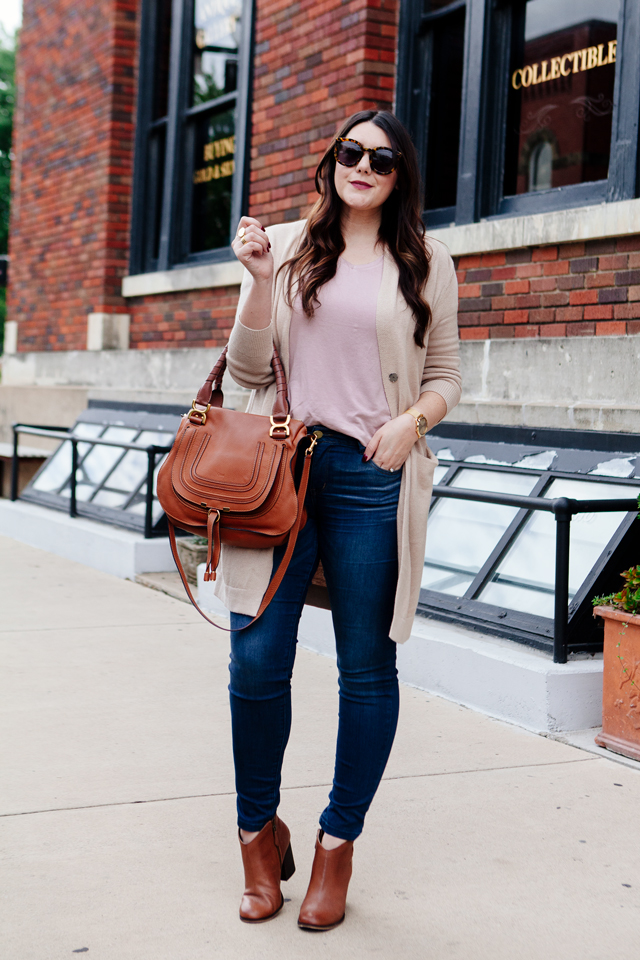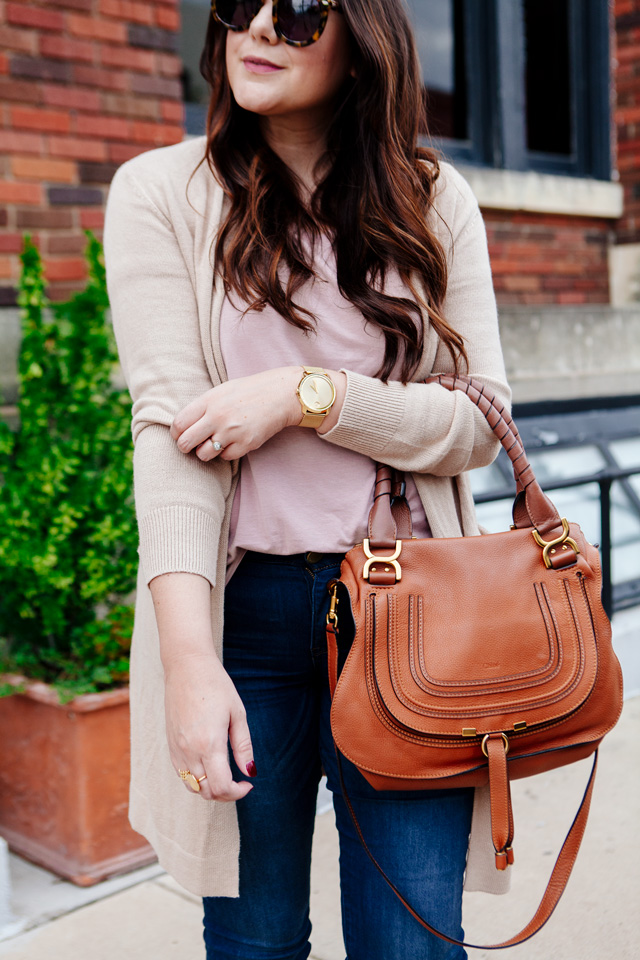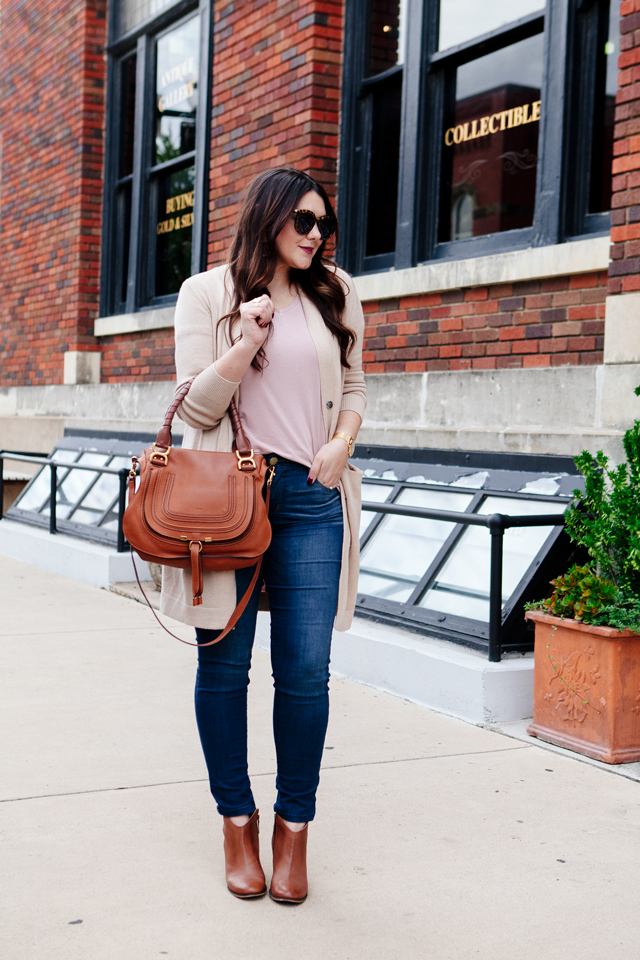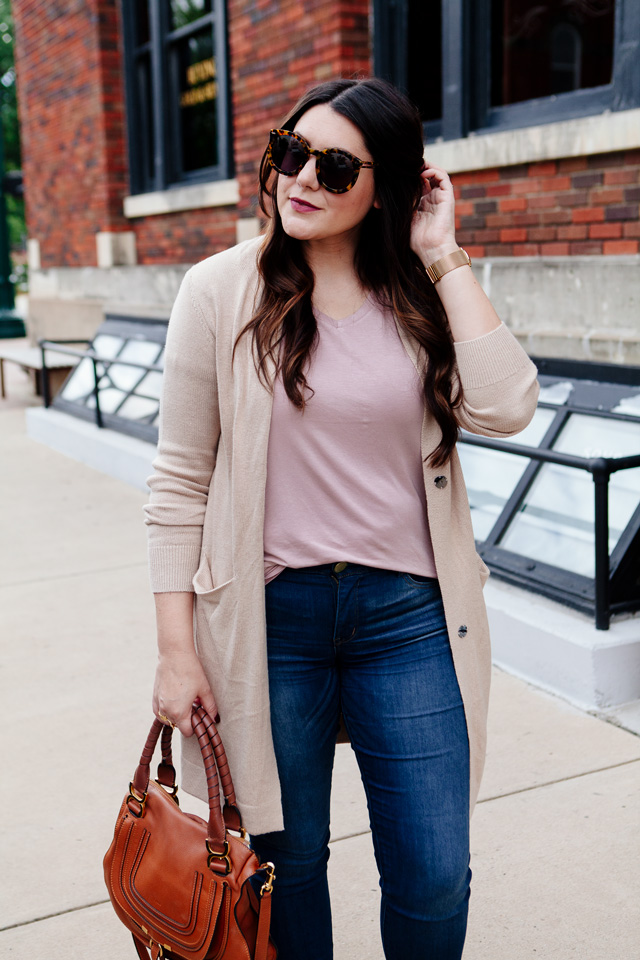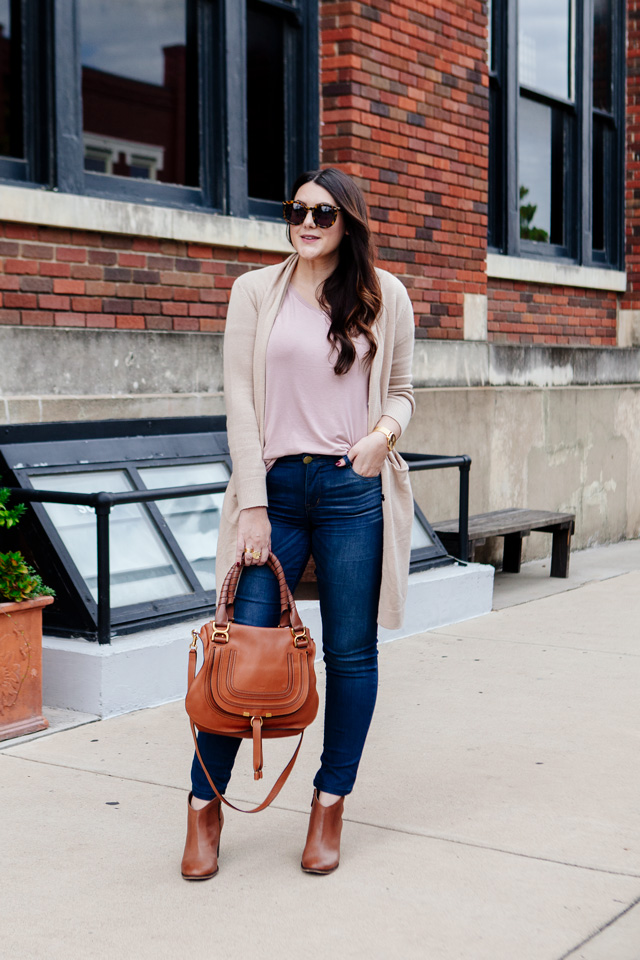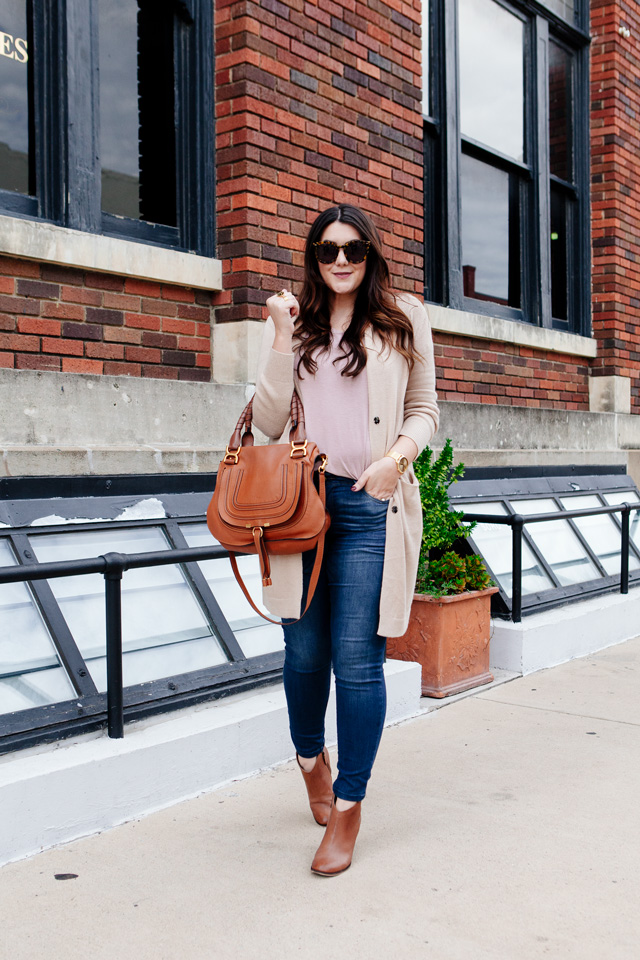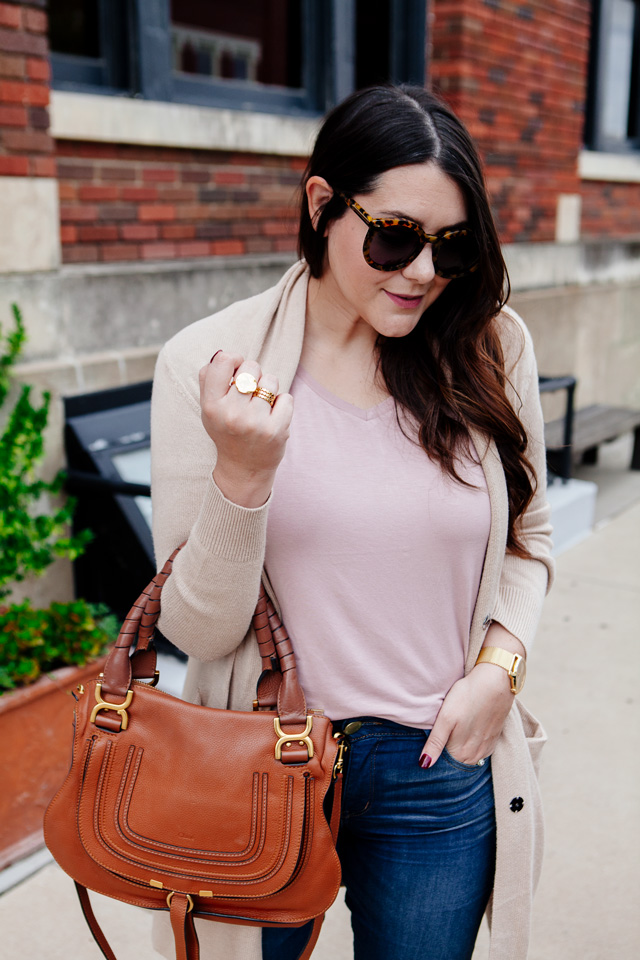 So cardigans have been quietly having a moment this fall and I am finally ready for them again. I went through a 'put a cardigan on it' phase in college where I literally put a cardigan on everything; a vintage tee? put a cardigan on it. A formal dress? put a cardigan on it. (I legit wore a cardigan to our sorority's formal one year. GUYS. WHAT THE WHAT. If that wasn't a cry for help, I don't know what is.) So after a solid 10-year detox, I feel confident that I can reasonably wear a cardigan without abusing its comfort and convenient style. And I promise not to wear one over a fancy dress. Pinkie promise.
This cardigan is fabulous because it's a bit thicker for fall and it really holds it's shape. Plus it's long but not too long — an important factor in finding the right cardigan, trust me. And I love the shawl collar. I'd say for coming back to cardigans, this one is a great start. (You can find this cardigan here!)
Have I mentioned how much I'm going to miss this pregnancy hair once it falls out? I'm just waiting for the post-partum hair loss to show. Every day in the shower I brace myself for clumps to fall out and when it doesn't I'm so excited for the good hair day that follows. This is NOT my hair, okay I mean it *technically* is on my head but this is some different hair than what I've been working with for the last 30 years. Hormones can do some crazy stuff like make me a monster about once a month but also it makes my hair thick and agreeable for now, so then I love me some hormones. Some people have told me they didn't experience the hair loss, so I'm doubtfully hoping that I will be in that small percentage of post-partum hair unicorns. Either way, let's all just take a moment to recognize how great this hair, that in no way resembles my own, is. I say this with true humility as I know my day of thinner, limper hair is coming. Till then, long live pregnancy hair and crazy hormones that make it happen.
A couple of you guys asked about sizing on these leather booties. I'm wearing my normal size (size 10) but I feel like I could have probably sized up to a 10.5. I don't think I could have done a full size more as suggested unless I was in a cooler climate and needed thick socks. These work perfectly with my sock liners and for our mild fall/winter climate. If you're looking to pick up these booties I hope that helps! Get them quick by the way — these kinds of booties sell out fast!