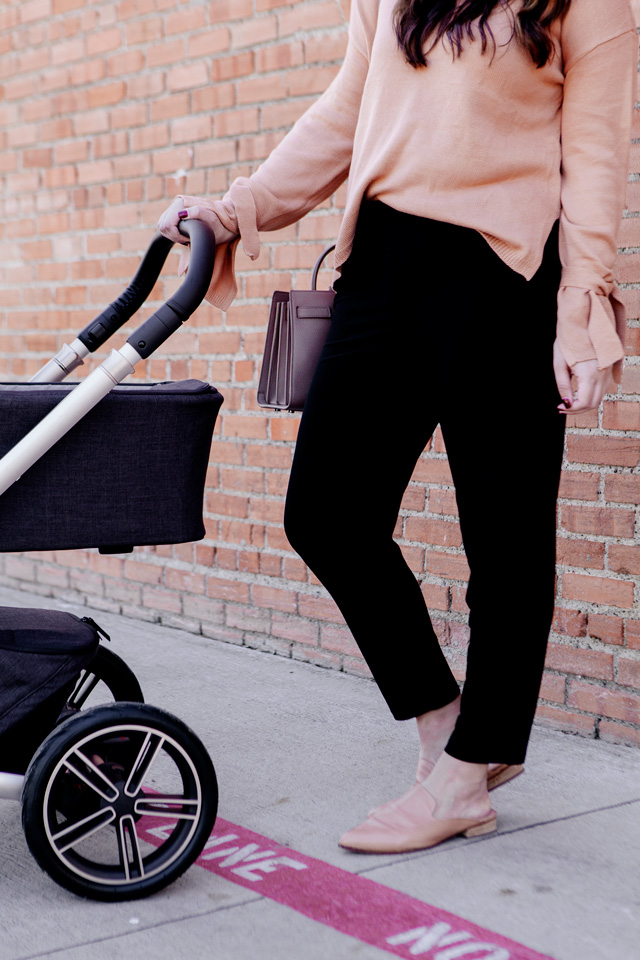 Since becoming a mom (almost two months ago! Can you believe how quickly that went by?!) I have found that I like to have a semi-uniform. Meaning I don't necessarily want to wear the same thing day in and day out but I like to have a similar look or style and to have pieces that can work with each other.
These pants
were one of the first purchases I made postpartum; they had an elastic waist and they looked pretty forgiving. Not only were they forgiving but dare I say flattering. I'd been searching for a good pair of
pleat front trousers
like these for so long and here they were, under $100, just waiting for me. Since then I have worn then 20 different ways, they are so versatile. But I thought I'd show them my two favorite ways — dressed up and dressed, well, in between…since I hardly consider the second look dressed down. I like to call the second look my mommin' look. An inside joke I'll have to explain later but today we don't have time — I've got outfits to discuss!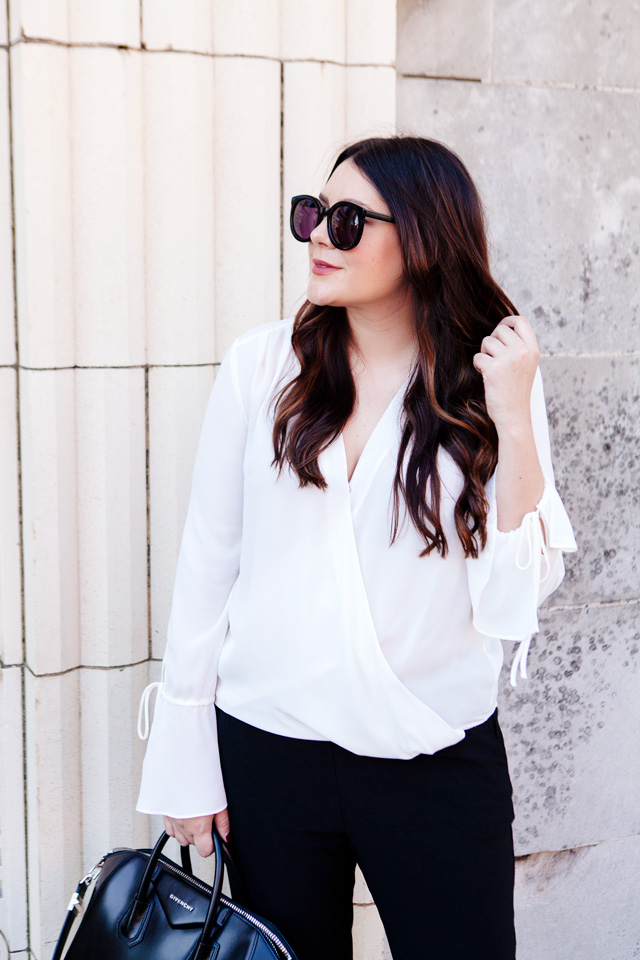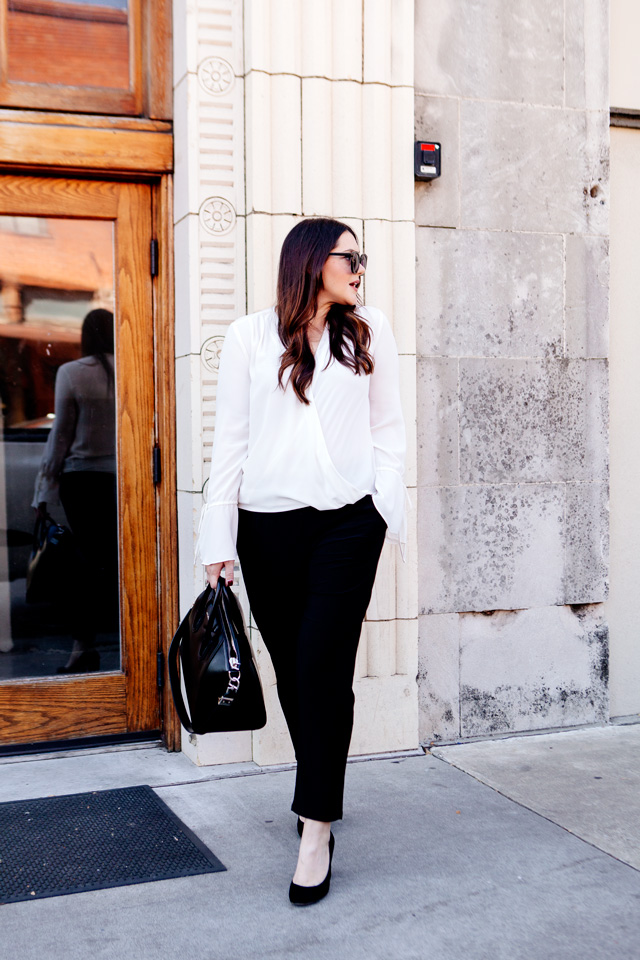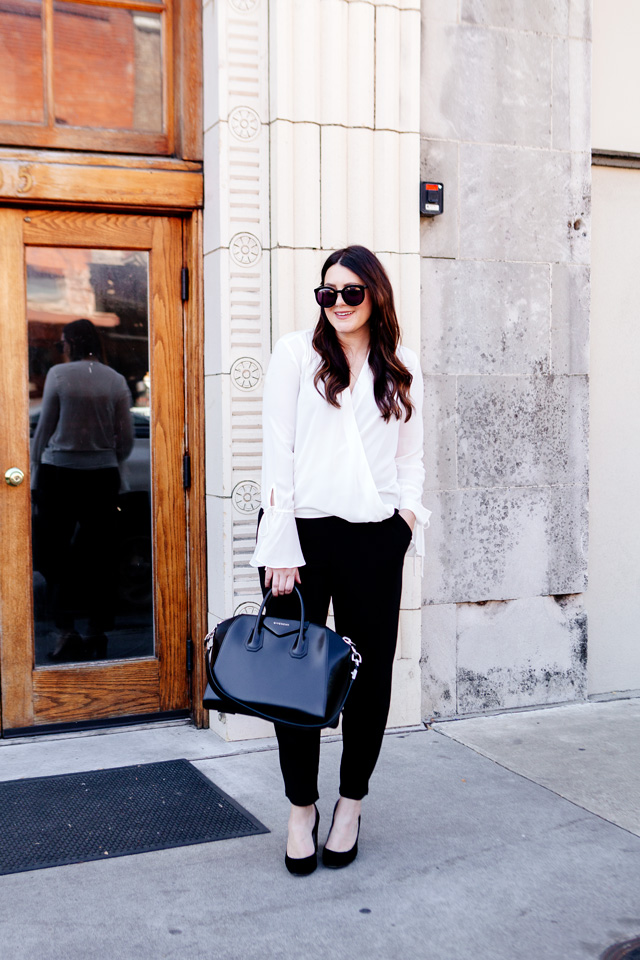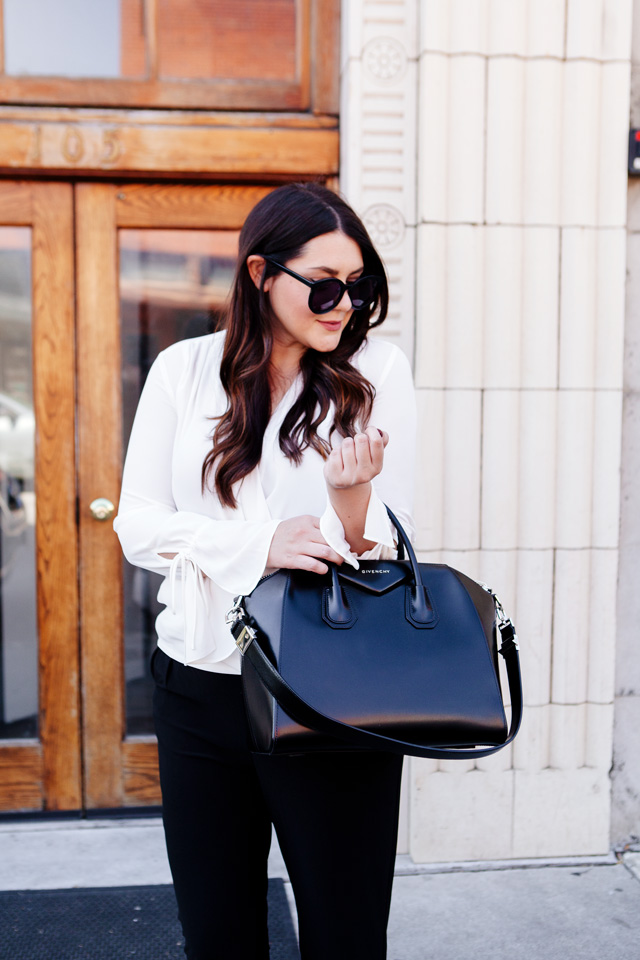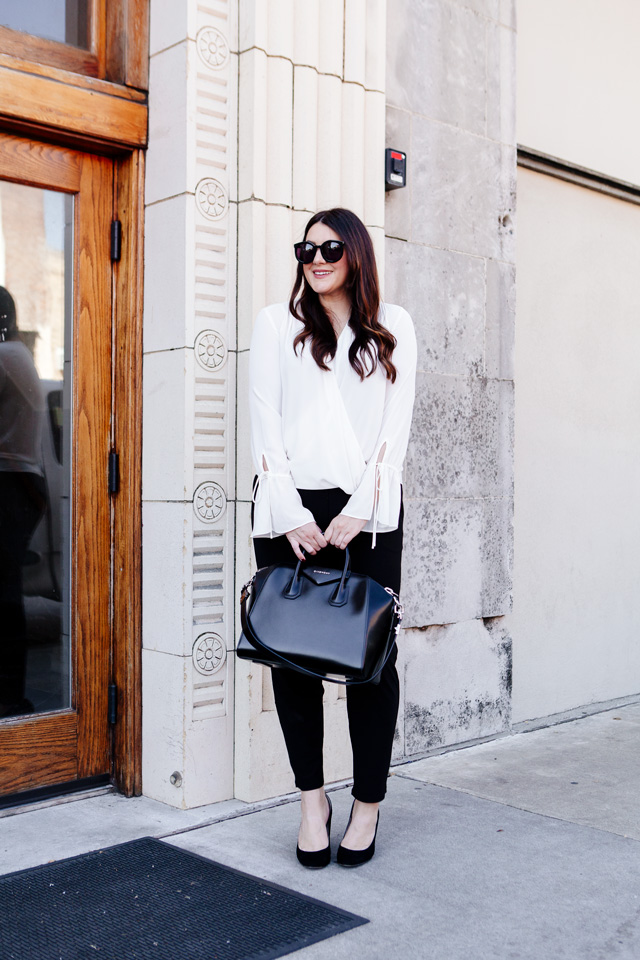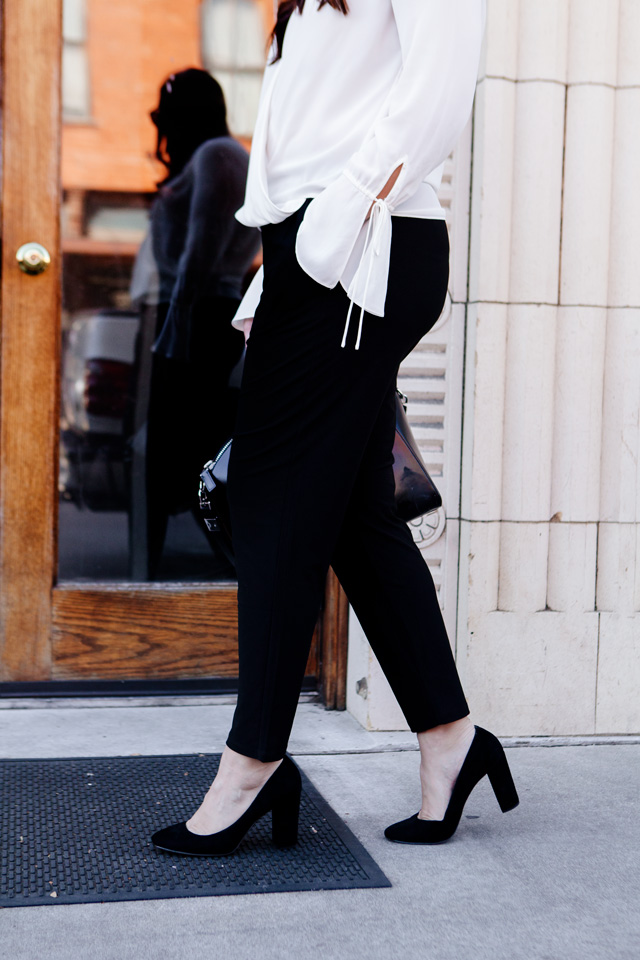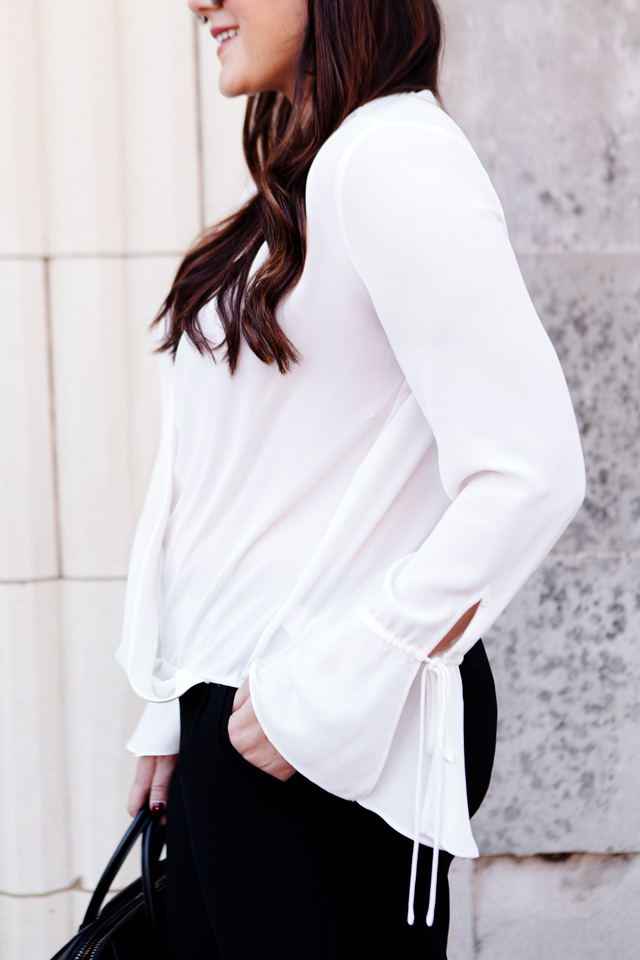 I love
this crossover top
— I wrote about it in my nursing / new mom tops post a few weeks ago. It's handy for nursing if you are, and it's just plain pretty to wear. I got so many compliments from this simple white blouse. I think it's the sleeves though, everyone loves a bell sleeve. So back to
the pants
: These pants have a bit of a stretch to the fabric which gives them a nice flowy fit since they aren't tight enough to really need the stretch. I love that I can go from flats to heels in these pants and I have to say they are sneaker approved too. They are literally so versatile. I keep them on laundry repeat every few days. (Also — if you are a mom, these are mess approved! They are a) black — the ultimate stain hider and b) they wash easily.)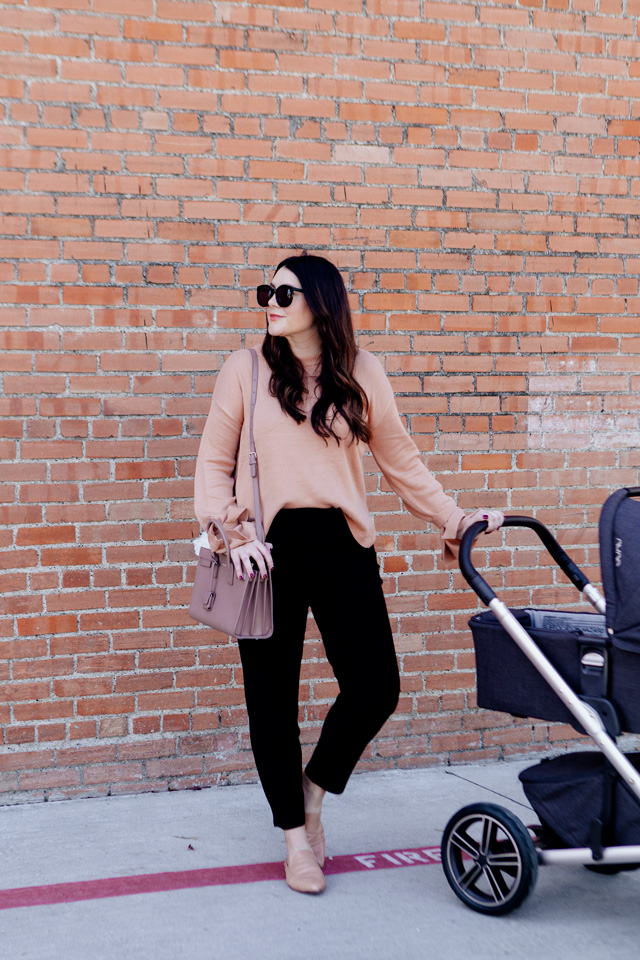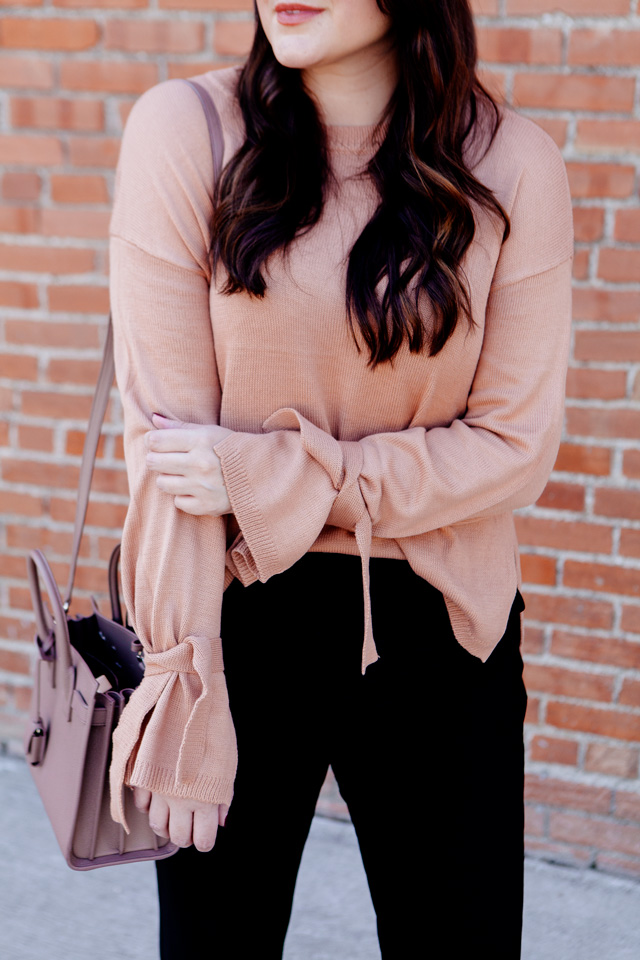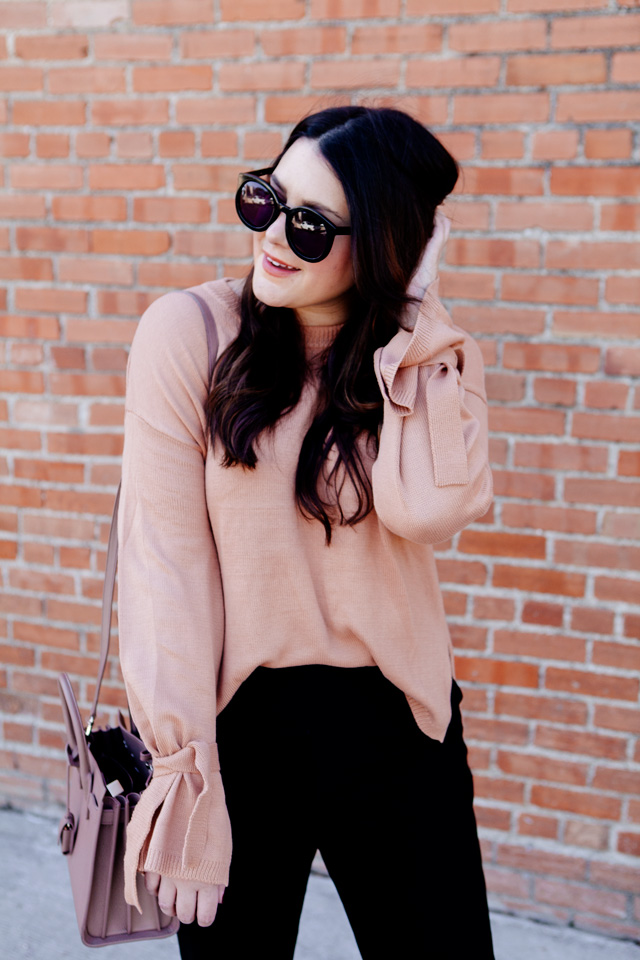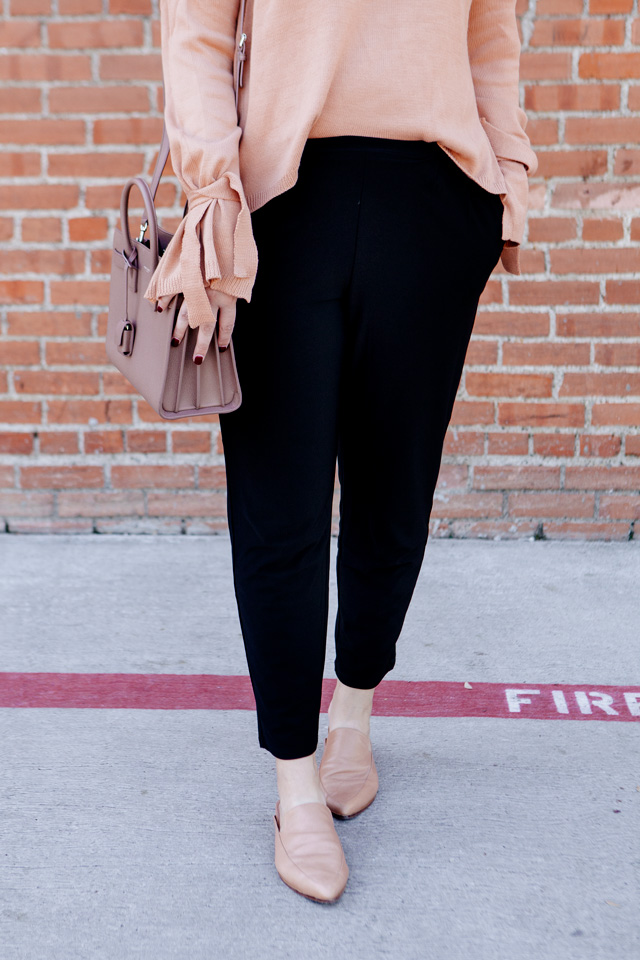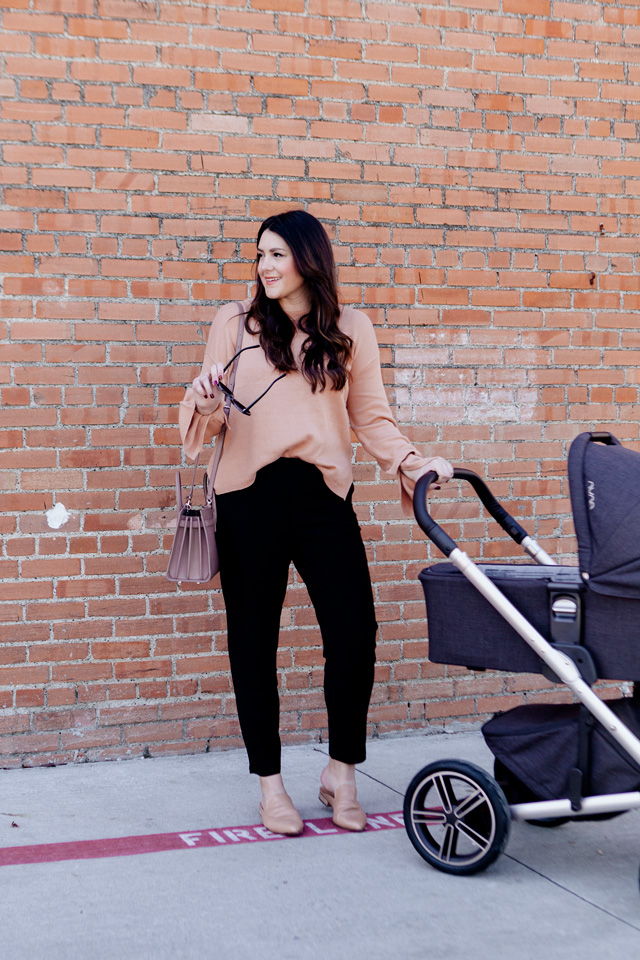 Y'all it's finally cool enough to wear a sweater, too! Although I've been wearing a few here and there the past few weeks. It's how I lure cooler weather to come our way. Oh and look,
bell sleeves yet again
. I'm nothing if not predictable, no? This is pretty much my standard go-to look lately with a loose top or sweater, these pants and a nice pair of flats. I've been living in the
ones I'm wearing here
and also
these nude flats
. Nude flats are my absolute go-to these days, they pull any look together in a flash. I am 100% here for anything that helps me look and feel pulled together quickly. (I'm looking at you topknot.)
Here are a few other tops that would work perfectly with
these pants
, from workday to weekend.
*This post is brought to you in collaboration with
Nordstrom
! Thank you for supporting the brands that support this blog!