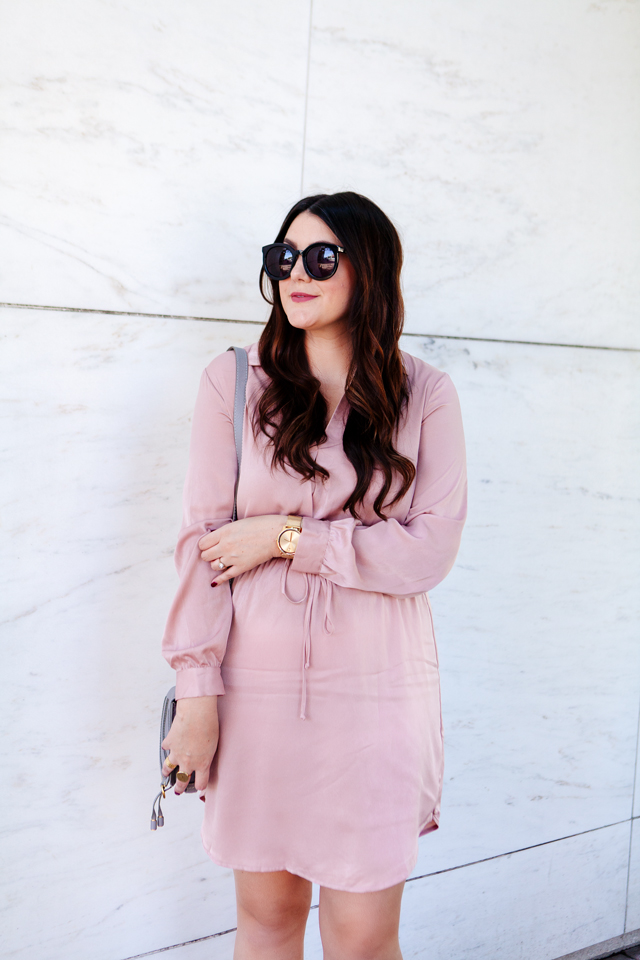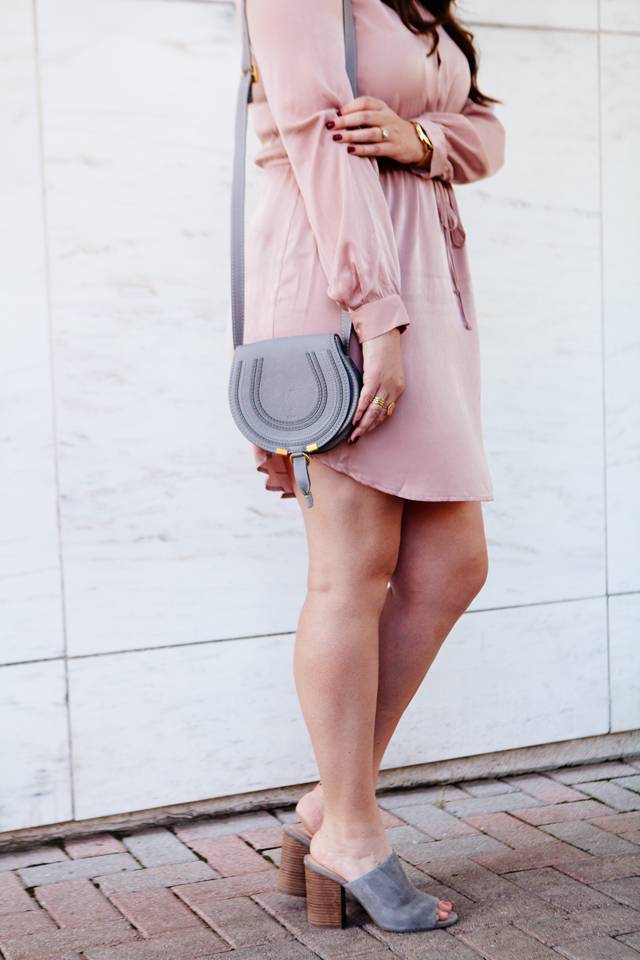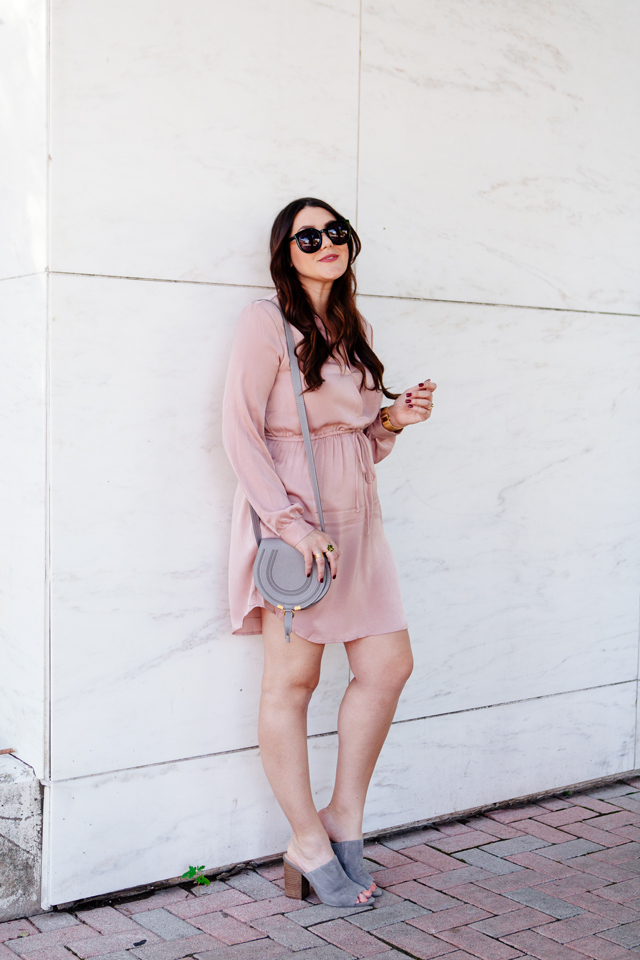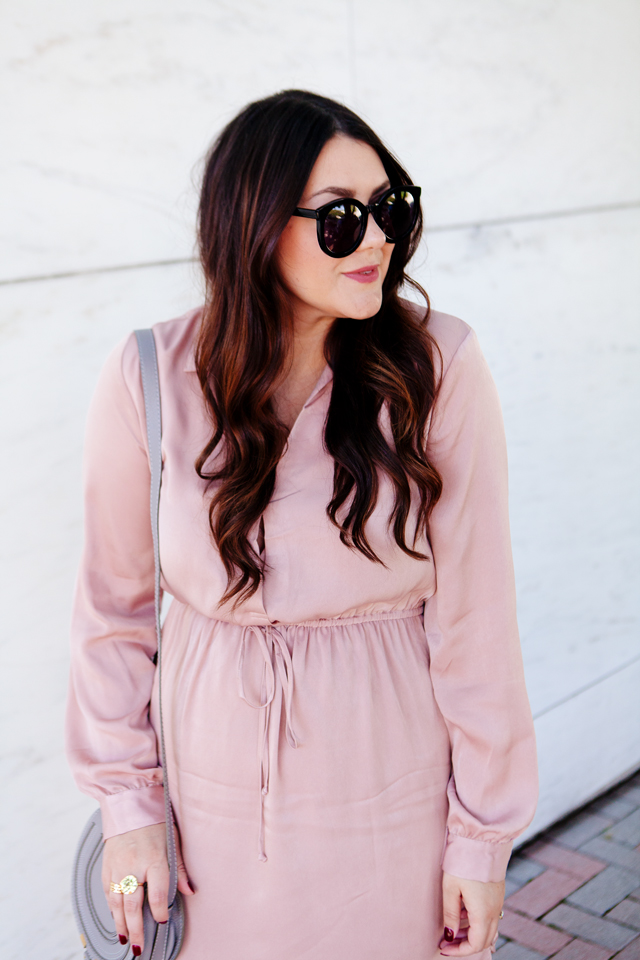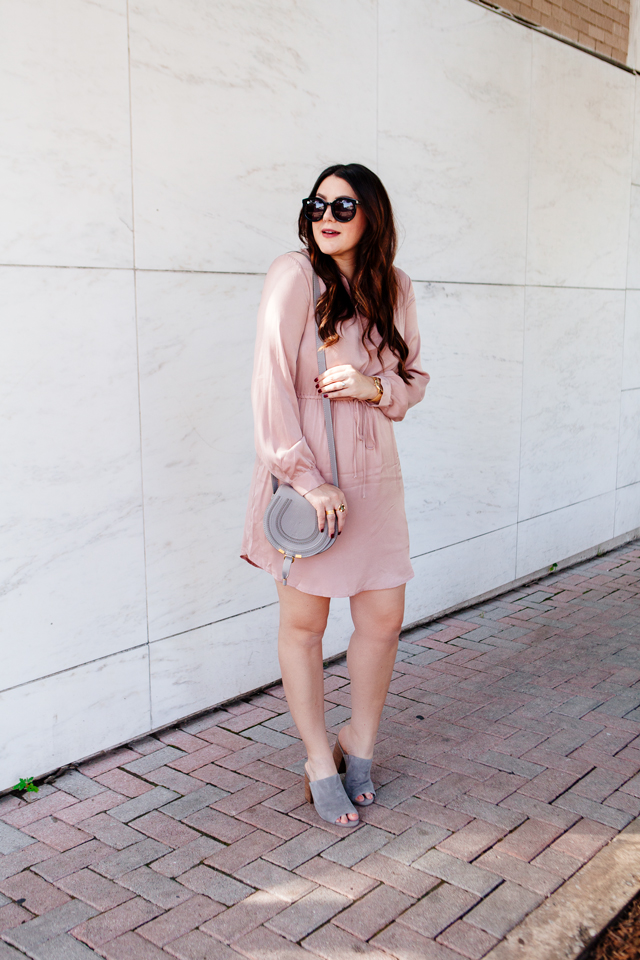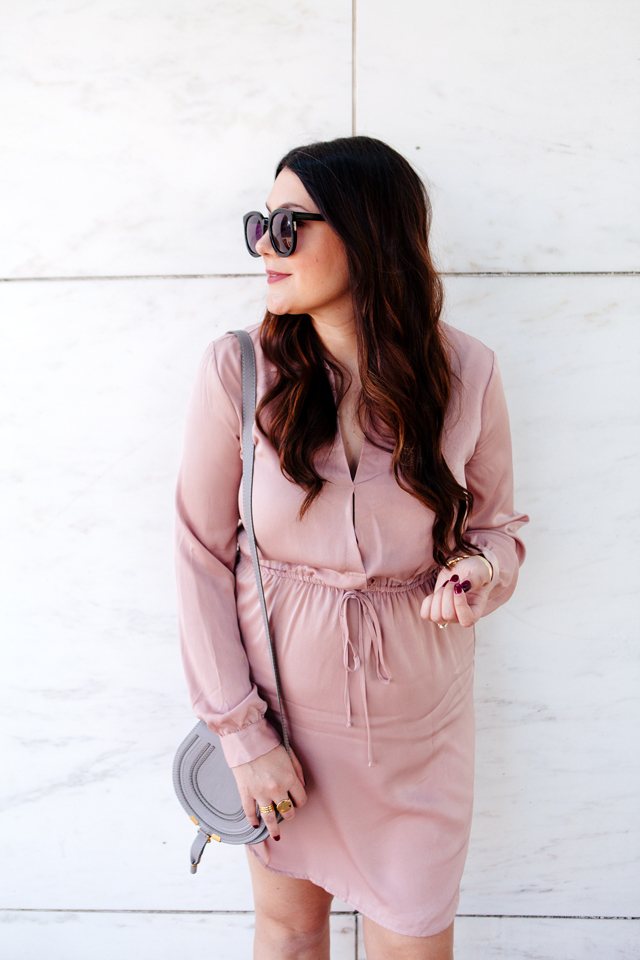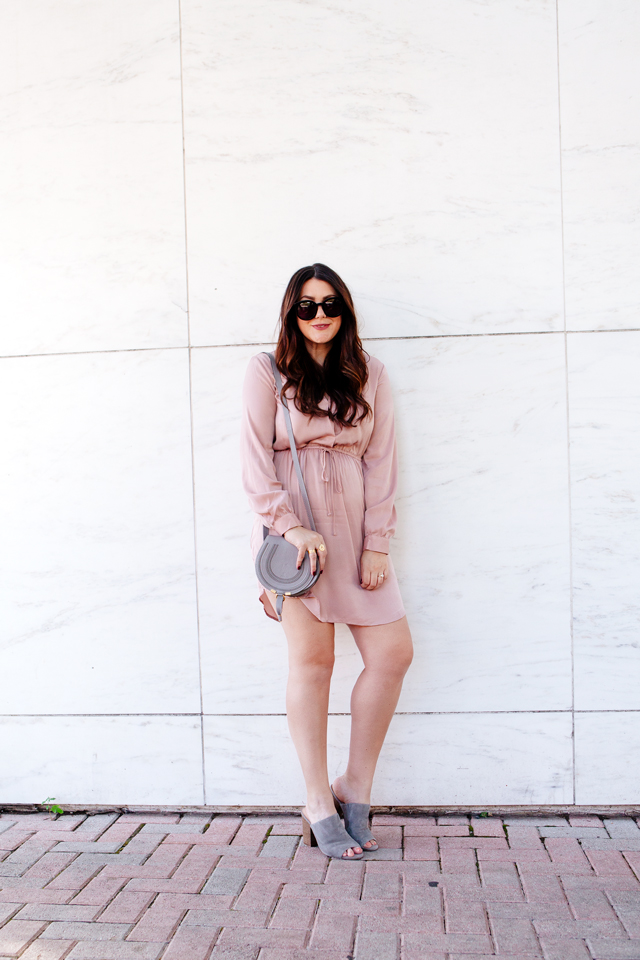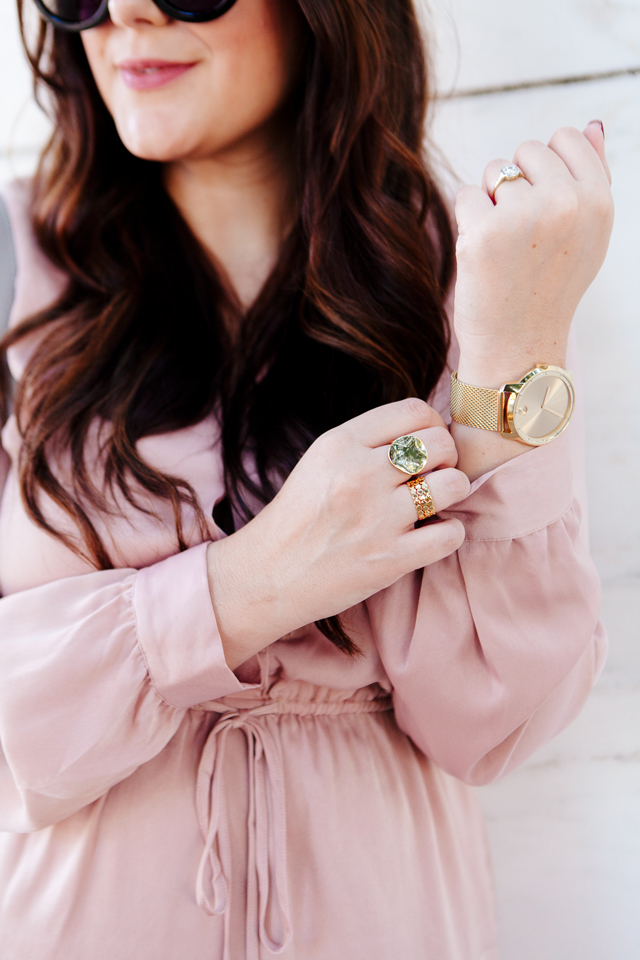 Happy Monday! I was a bit quiet this weekend as things got a bit crazy around here! We had our first weekend road trip to visit family just a few hours north of Dallas and let me tell you — it took me 6 hours to pack starting Thursday evening. I consider myself a really quick and efficient packer but with a little one, well, the game changes. I will say this — I got everyone into one suitcase, which I'm very proud of. (Everyone's things, not Bryan, Gemma and I in the suitcase. Just thought I should clarify.) I will not tell you the size of the suitcase, just that it was all in one.
I feel like with every week passing we become a lot more comfortable doing our normal life routine but with Gemma in tow. Now with a road trip and a hotel stay under our belts, our every day seems easier and I am less afraid to do things like ride in a car (I legit was terrified the first time we left the hospital with her and then anytime after for about two weeks) or even just going to a restaurant with her seemed daunting. Now I feel like loading her up in the car and running errands is second nature. I tell her every day she's really got this baby thing down well and we are starting to get this parenting thing down, too. Today she gave me a little smile when I said that — oh yeah, she thinks I'm funny. 😉
***
So let's talk this dress! It's the softest dress and I immediately loved the color for fall. You know I love pink year round, so I couldn't resist picking up this under $50 dress.(When I bought it, they only had blush but now there are more colors! I am tempted to pick up this plum color as well, I love this dress so much!) It's been warmer here, well no surprise because it's Texas and autumn doesn't actually exist, but I like that I can wear this dress now with my mules or later with over the knee boots. I also think it would be adorable over my favorite leggings from last winter season. (They brought them back for fall this year! You can find them here.)
I told you last week I'm having a moment with this color rose and I was not lying. If I told you this shade of pink was not going to show up in another outfit this week, that would be a lie.