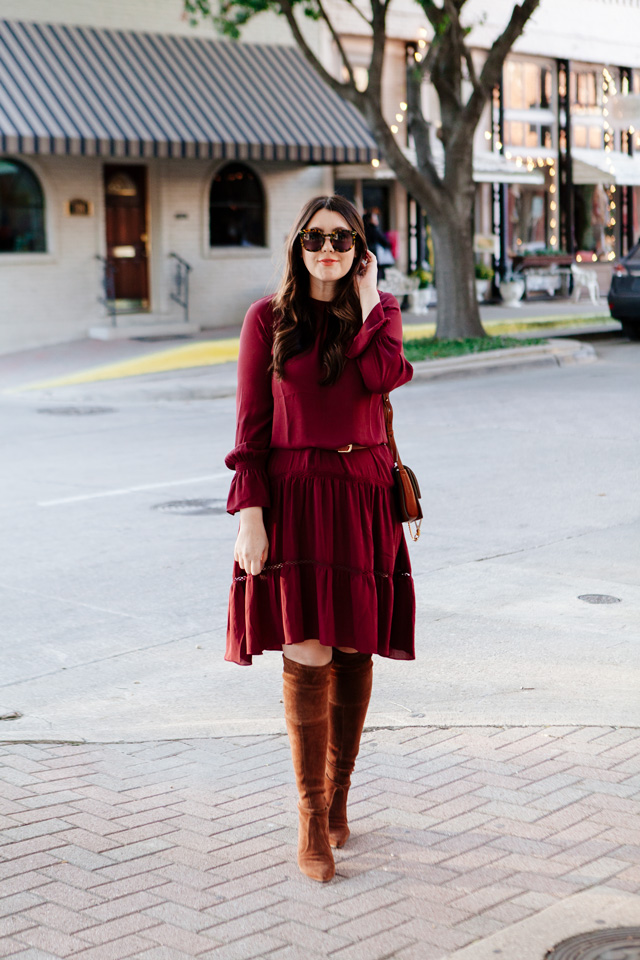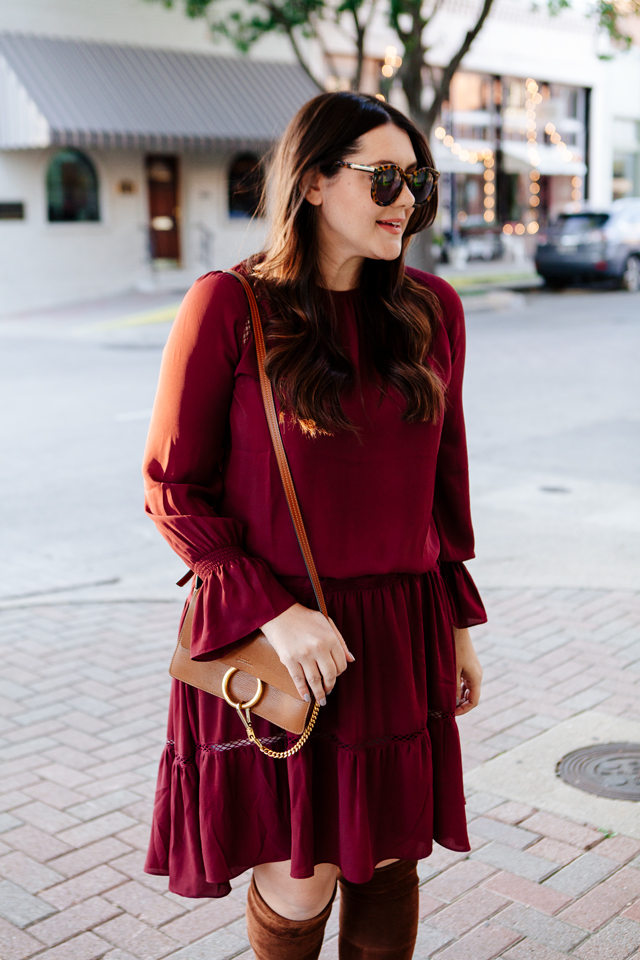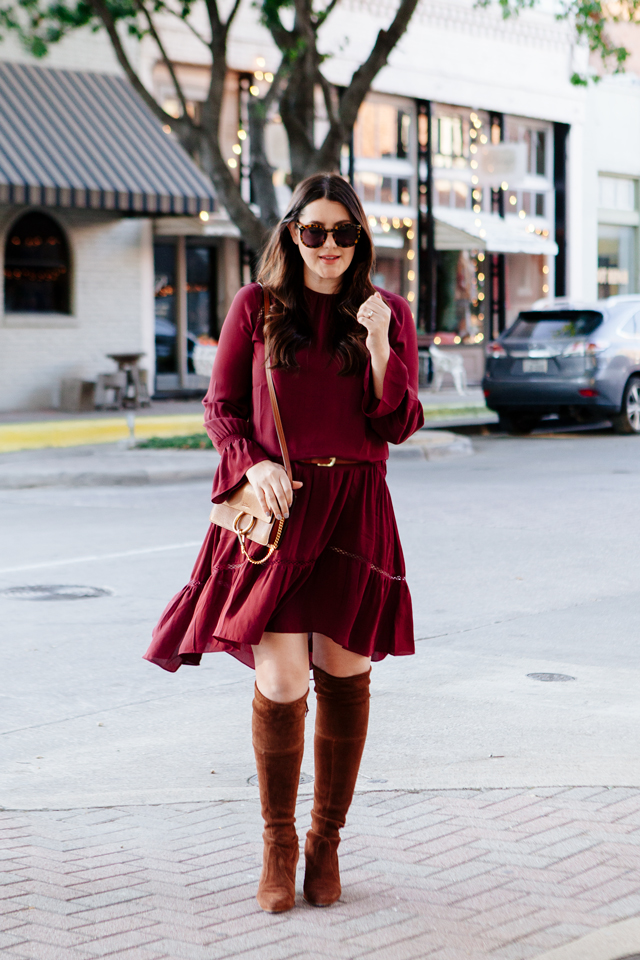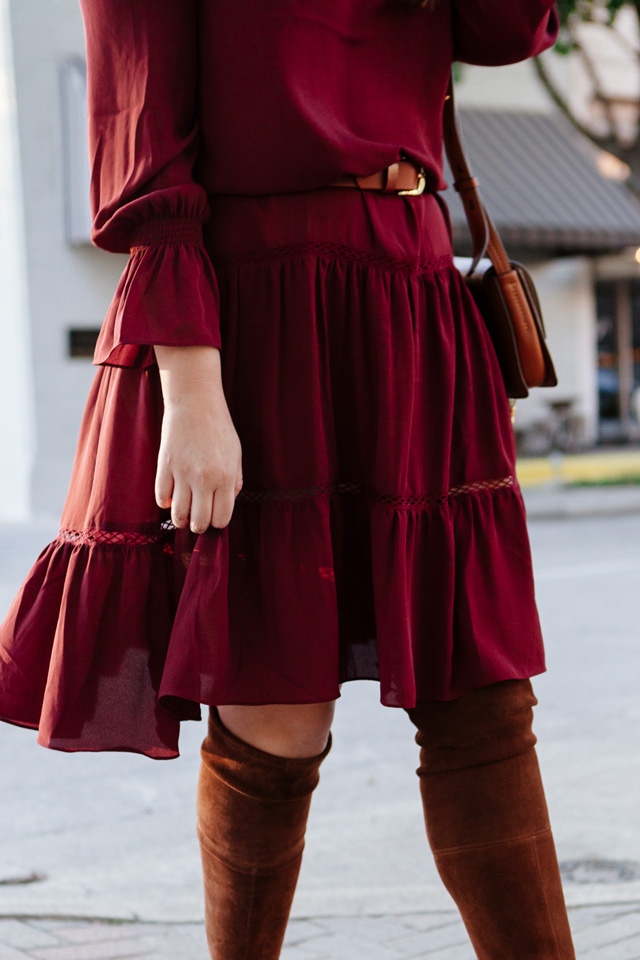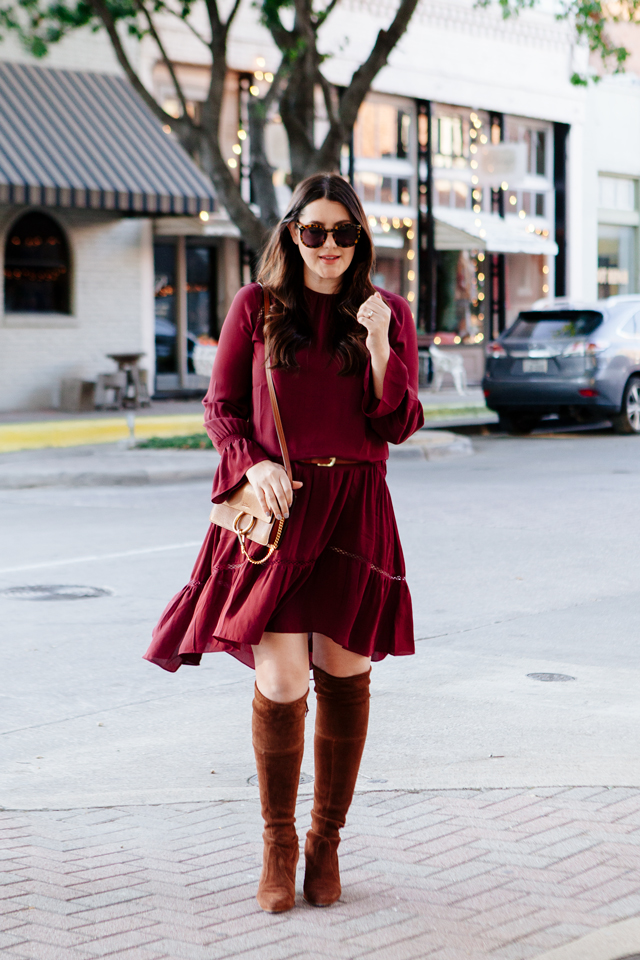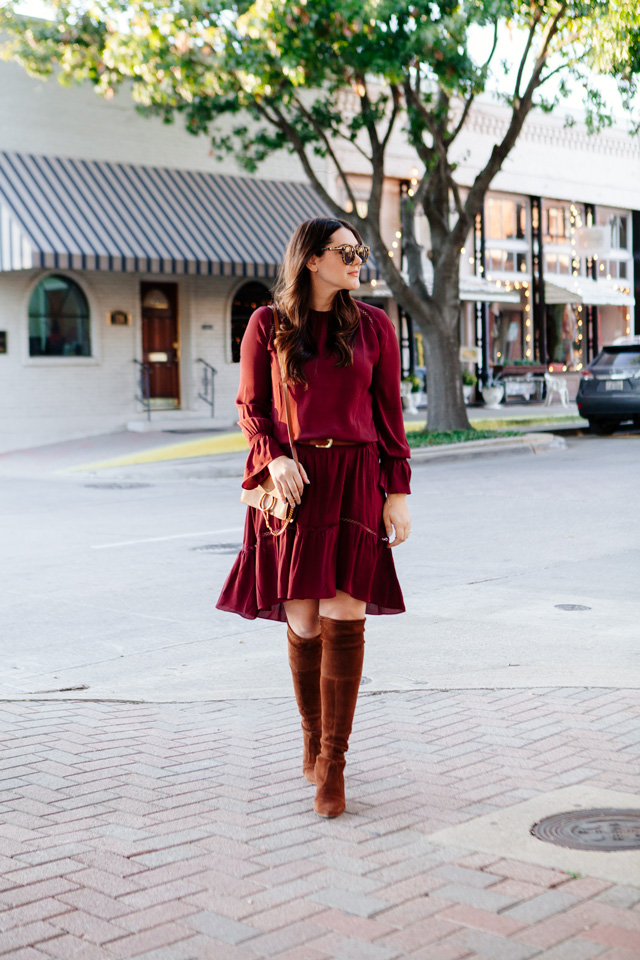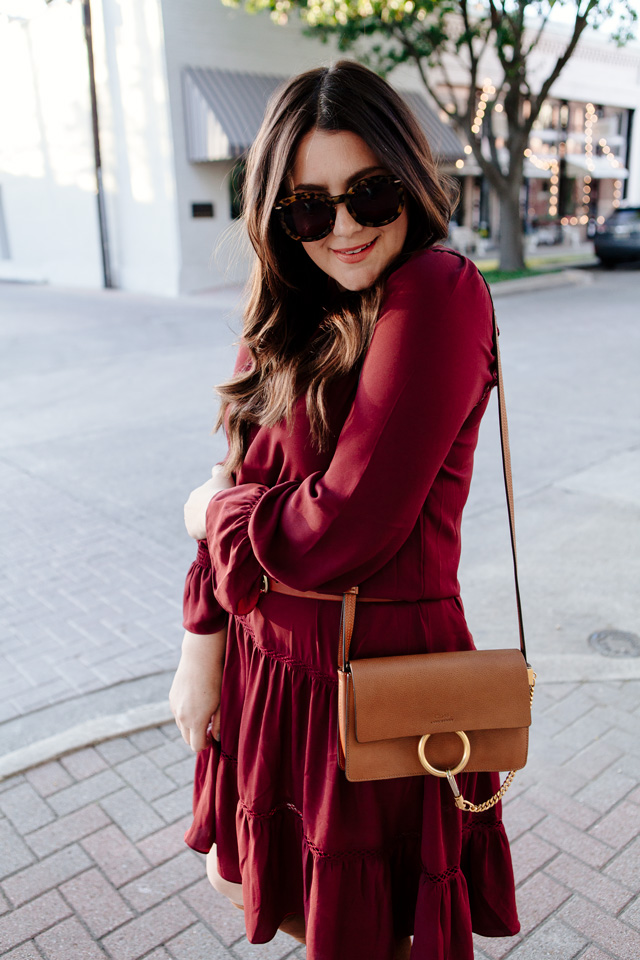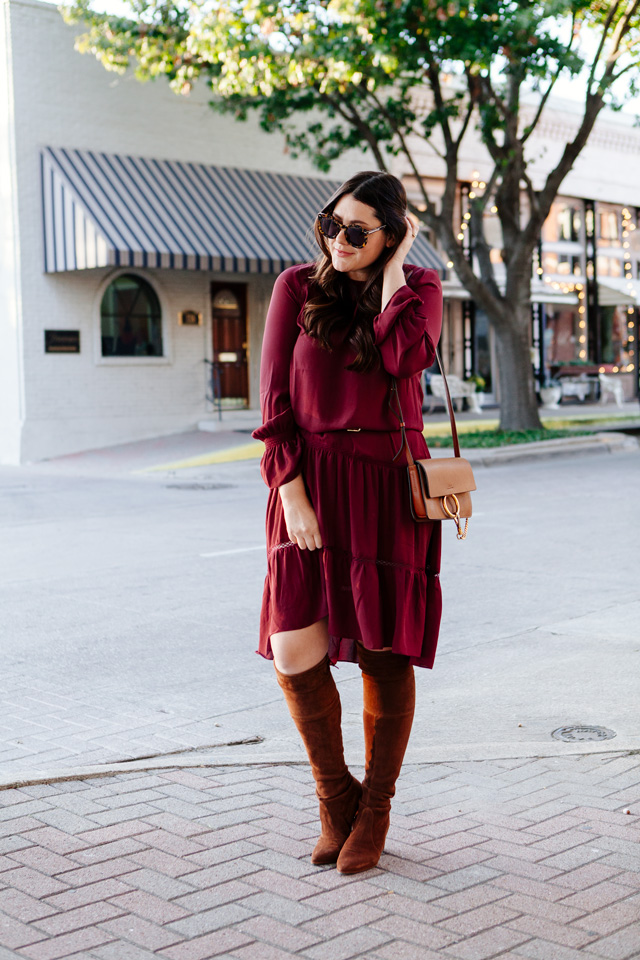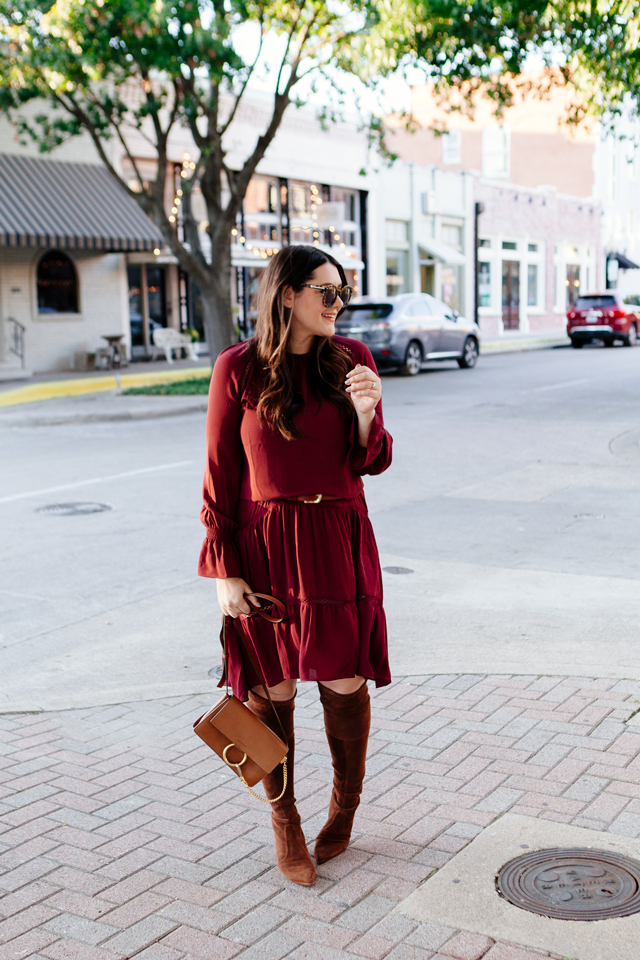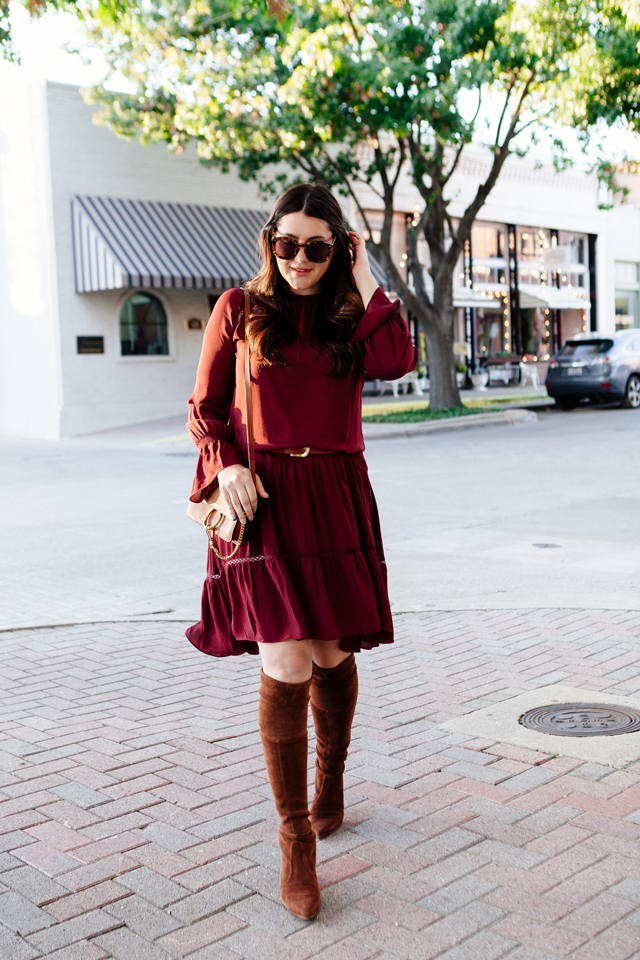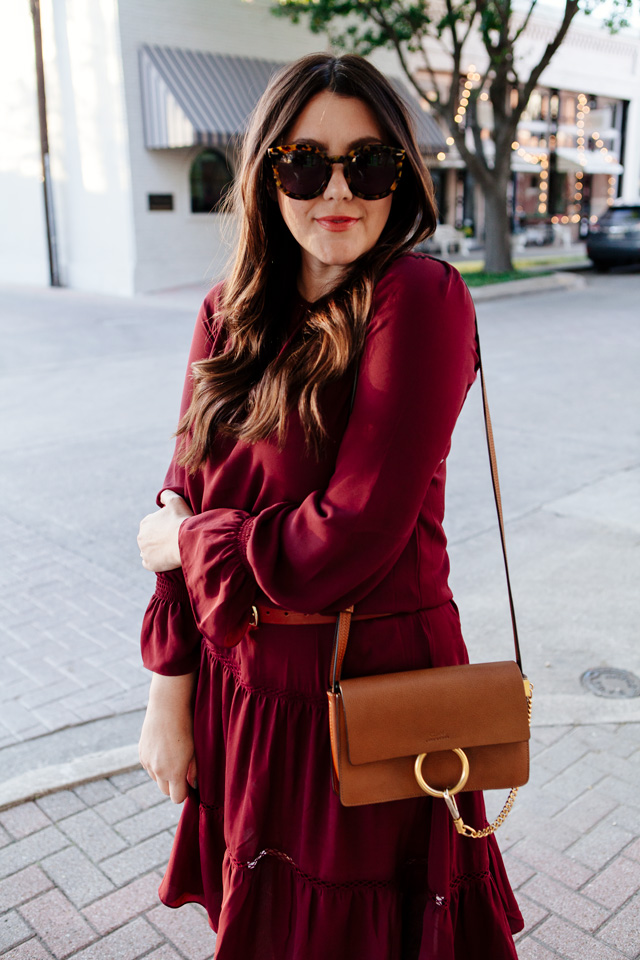 Has there ever been a more autumn-like dress? This has to be the most autumn shade of maroon there is. When I saw it on the rack, I didn't know how it would fit — you know the dresses that just hang on the hanger looking lifeless and dull? That was this dress. But I took a chance on it because I loved the color so much. Turns out, it is a fantastic fit and not lifeless at all. Quite the opposite, in fact, because it has some real twirl potential. I added a belt when I got home because I wanted to pull up the length just a bit. Add a belt, add boots and voila, a perfect autumn look for under $100.
I *almost* added a floppy hat but I felt like I was going a little too far. The look went from softly whispering 'I love fall' to screaming 'HELL YES IT'S FALL, PEOPLE. NOW LOOK AT MY HAT AND MY BOOTS!!!!!' So I took it down a notch, back to a soft whisper. After all, no one likes to be yelled at, not even by a girl in a floppy hat and boots.
You can find my dress here!