I recently learned about the website thredUP, which is the world's largest online thrift store and fashion resale site where you can find your favorite brands for up to 90% off retail price.  You can sell your clothes, or like me, you can search for like-new, secondhand styles to shop. I downloaded the app (which is amazing and perfect for all my shopping via phone, middle of the night style adventures) and within minutes found so many great options. I was especially drawn to the "New with Tags" tab after finding so many of my favorite brands, completely unworn. I was skeptical at first, I won't lie, but then I saw this Calypso St. Barth top for $60. That. is. insane. Now I was completely intrigued about what other secondhand pieces I could find.
Challenge accepted.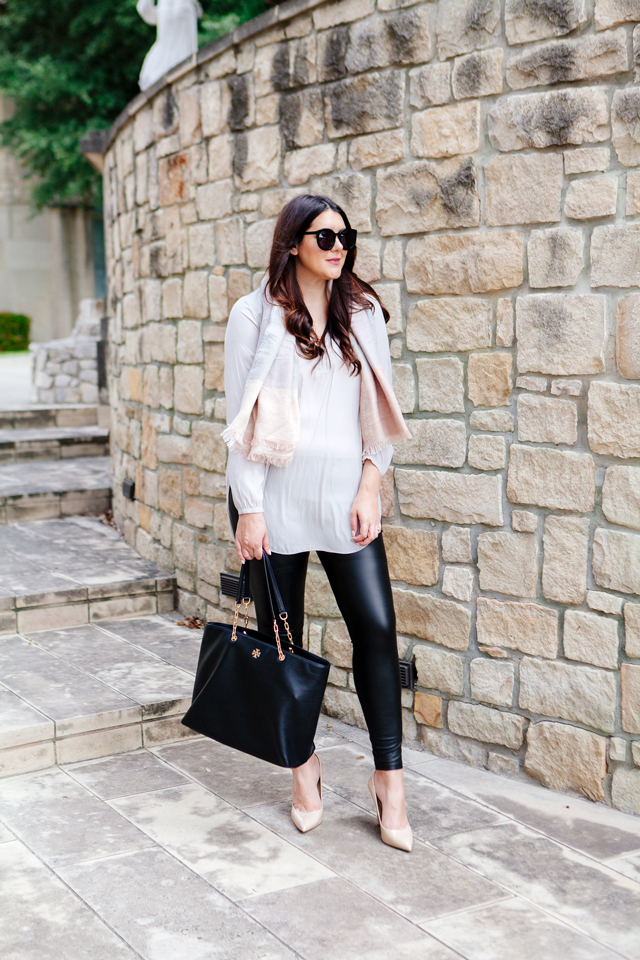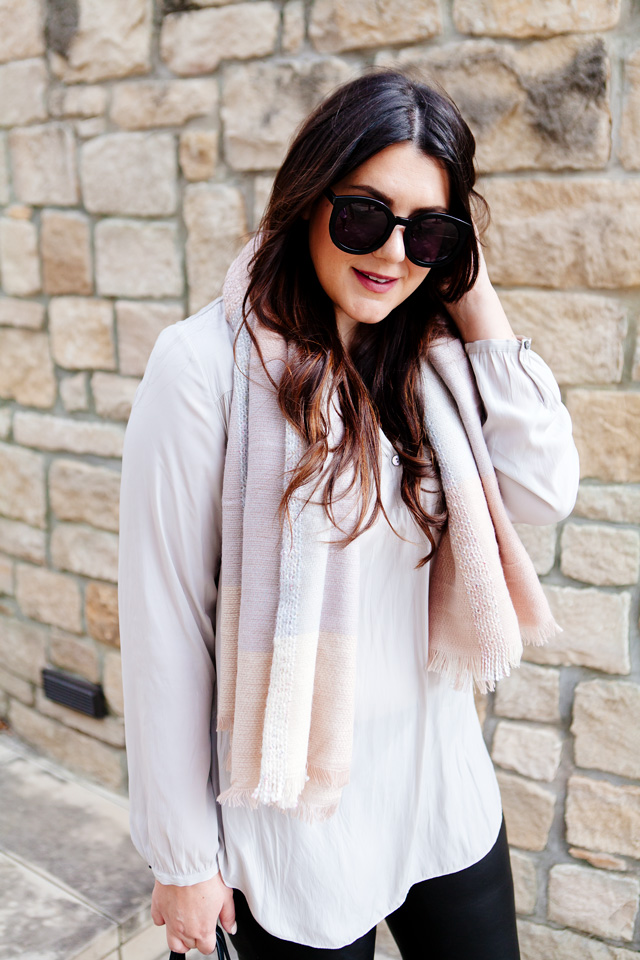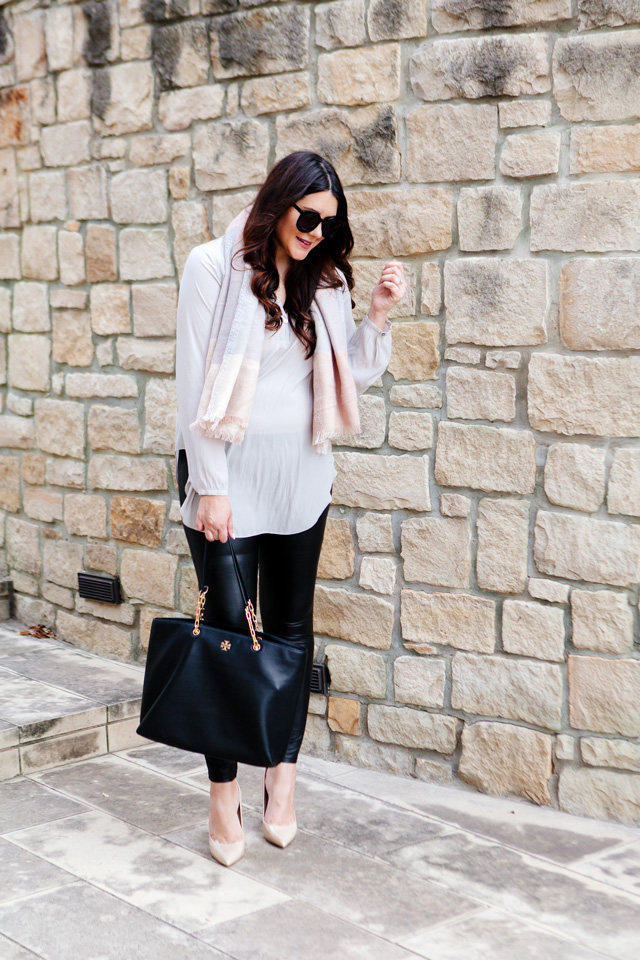 I ended up picking this entire outfit for under $120. The whole thing, you guys! At full retail price, this outfit would be close to $500 and all of the pieces I selected (except for the shoes) were new with tags and/or never worn pieces. So technically, they were new to whomever bought them and decided not to wear them (who are these people so can I be best friends with them and steal their unworn clothes?) and then, new to me. Double new. New times two.
 Who would give up such great pieces? I don't know who they are but I'm pretty sure they regret their choices. If you are wondering, the top is Calypso St Barth, the leggings are from Hue, the scarf is C.Wonder and the shoes are Aldo.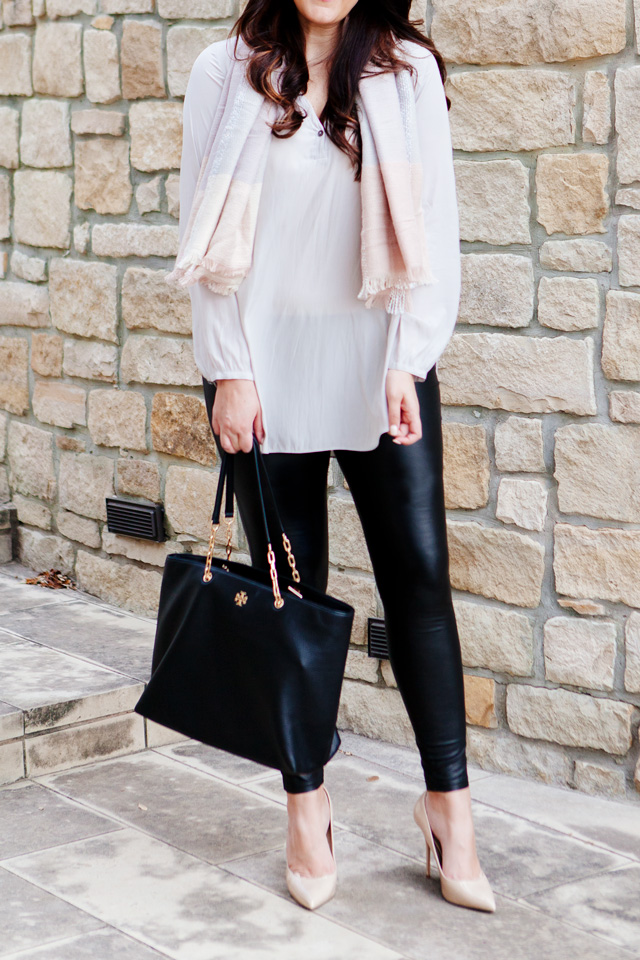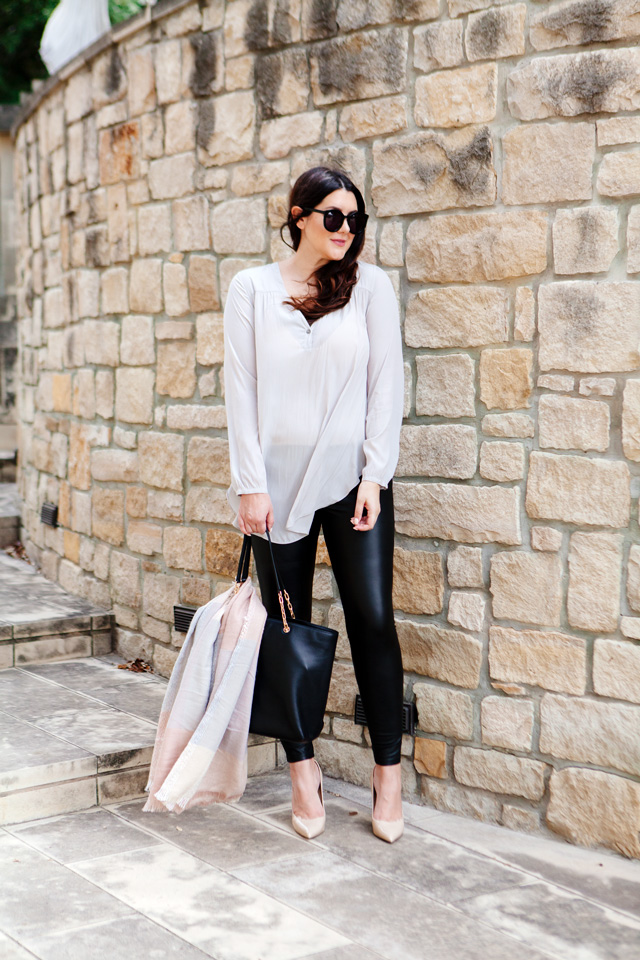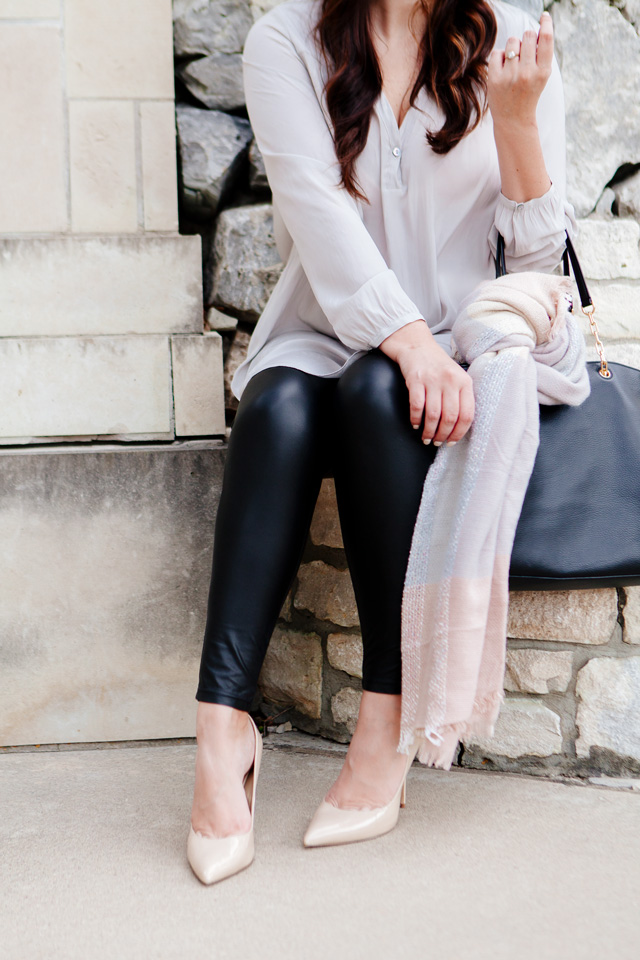 Since I easily found this complete outfit, I decided to try my luck searching some of my most-worn brands. I used the filter on the app, clicked some of my favorites, and found this Eliza J dress (a favorite brand for floral dresses and skirts) miraculously in my size! I couldn't pass it up. I never mind spending the money for a high quality dress, but this normally $158 dress was only $34! When it's new and basically 78% off, um, that's a no-brainer. When the dress arrived I was pleasantly surprised that it was stretchy, the floral print was basically camouflage, and it fit like a glove. Best $34 ever spent.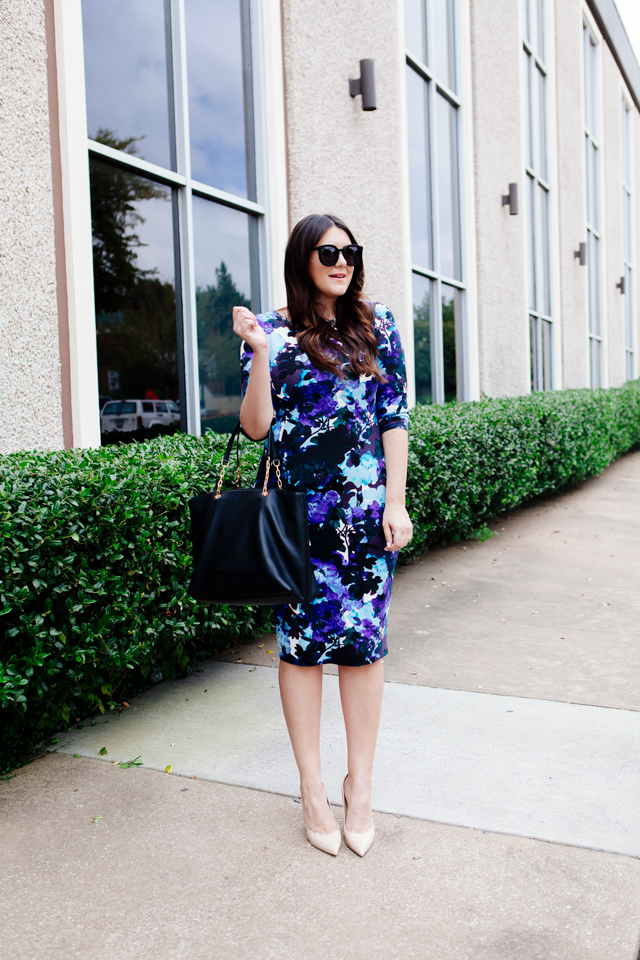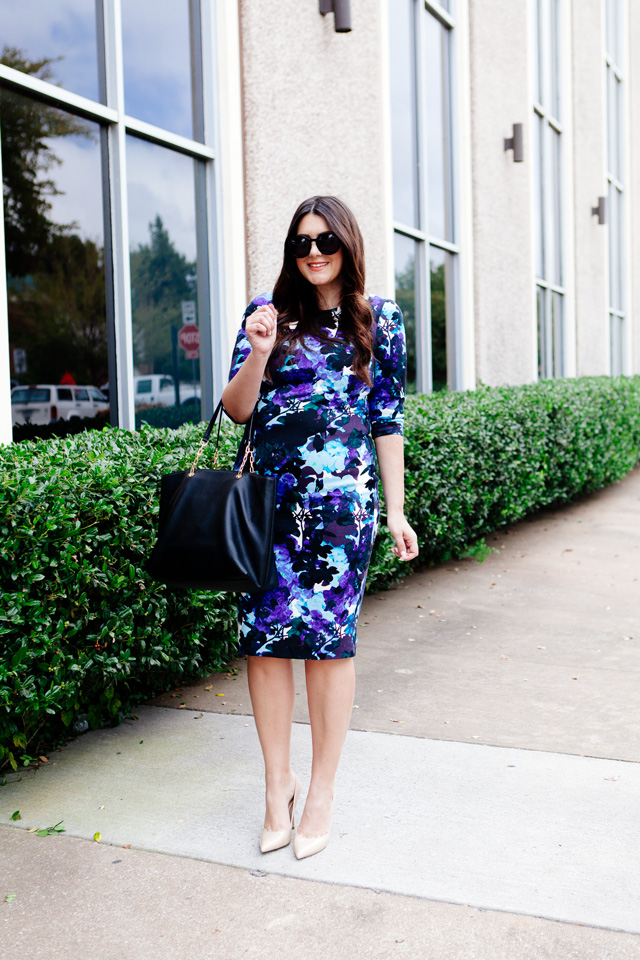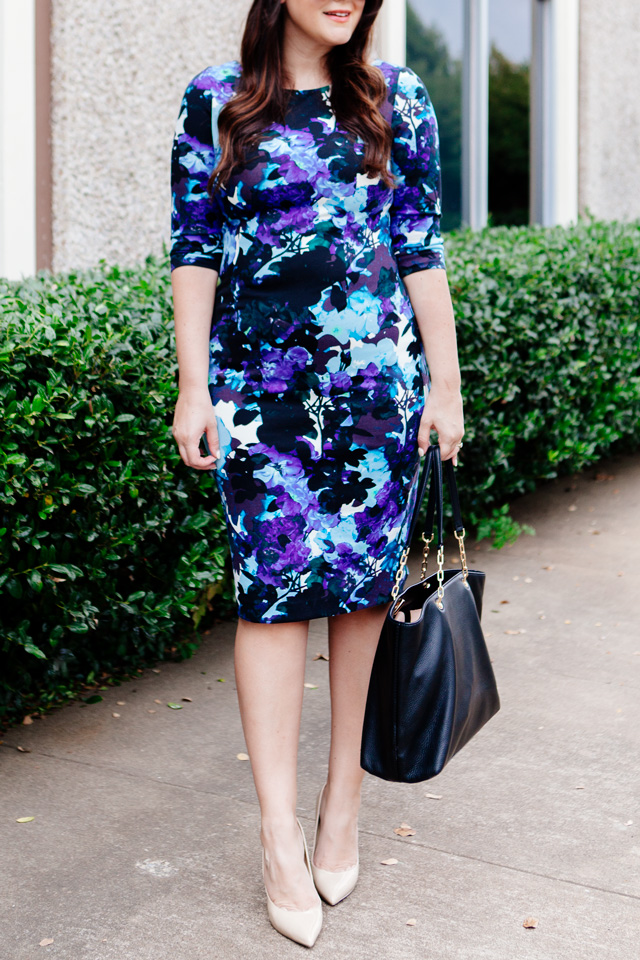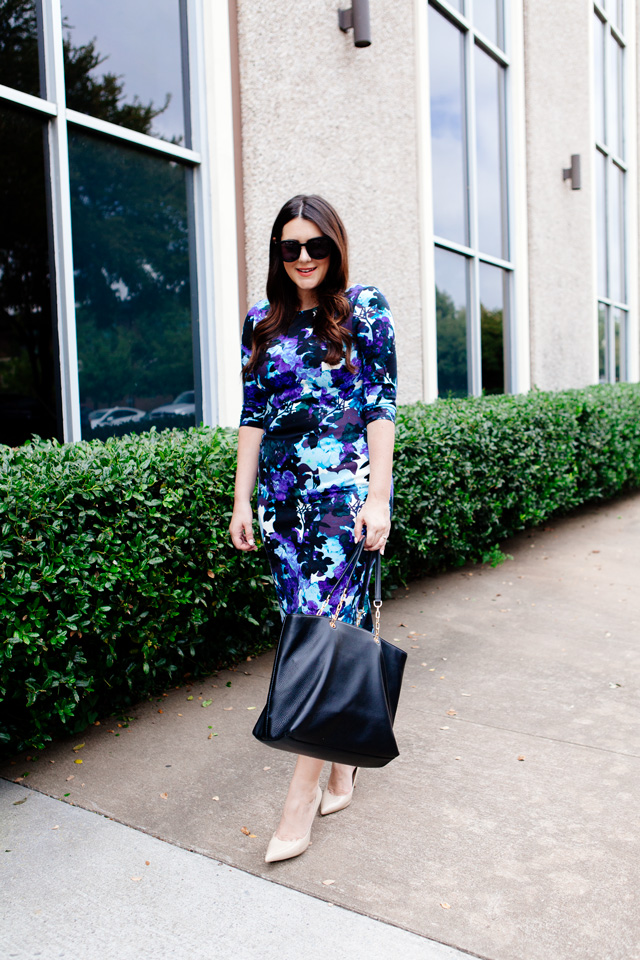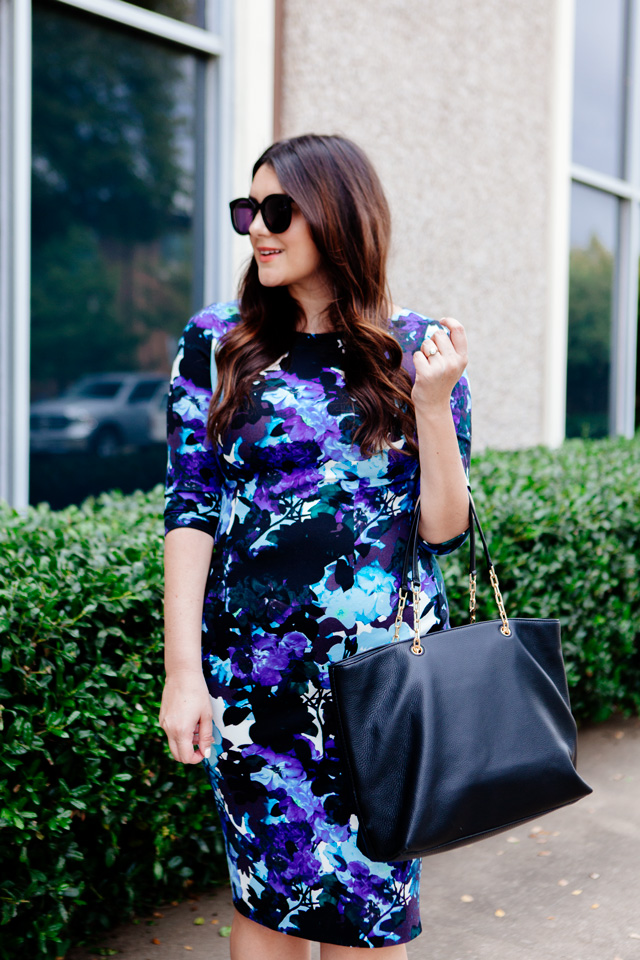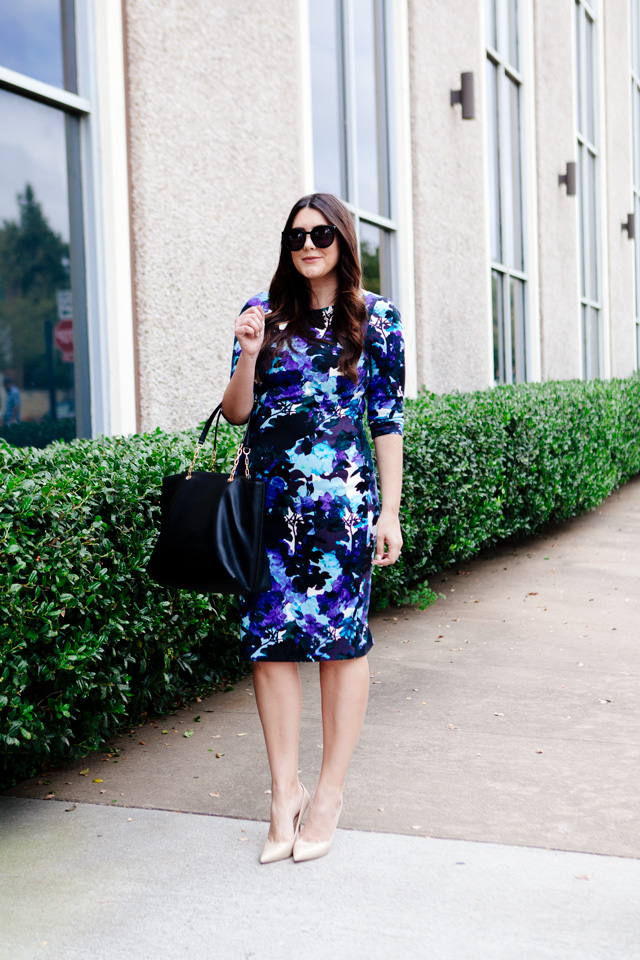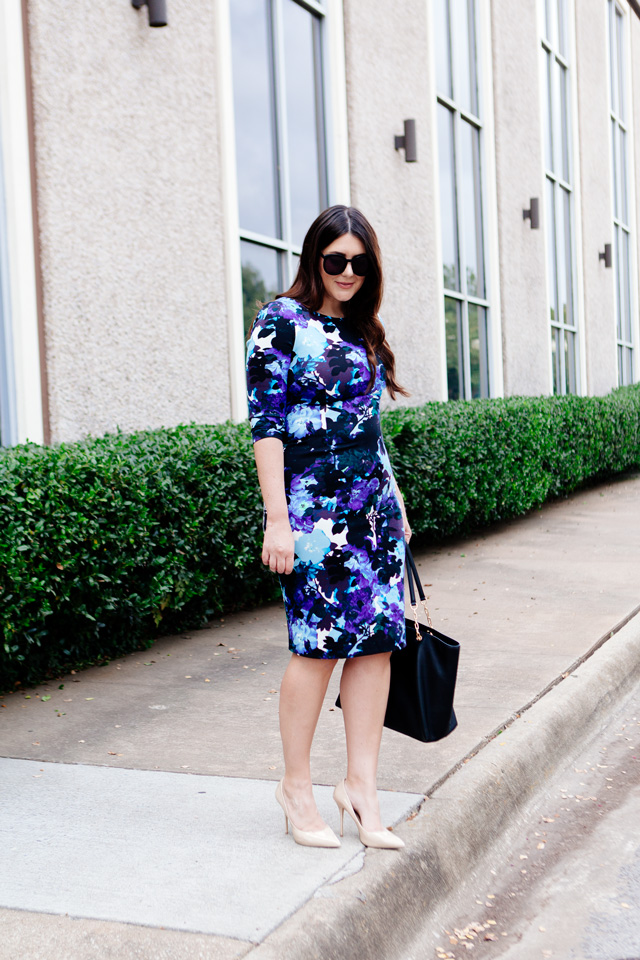 So I just thought I'd let you in on this nice little not-so-secret site. If you like thrift and consignment shopping, this is one of the easiest websites I've come across to find secondhand pieces (and sometimes firsthand like the ones I found!). I love any site that allows me filter my way through a shopping process and the thredUP site and app do so seamlessly. In fact, I think the filters are the best way to shop thredUP  since there are SO many pieces on hand; simply search your favorite brands and then filter by size, color, price, etc.  You can even fill out a profile with your size or brand preference and the site will pull these preferences each time. Genius, I tell you. We are living in the future.
As with all thrift shopping, the items I am wearing are one of a kind, but with thousands of new items added daily, you are sure to find your own secondhand treasures.
Plus, thredUP is offering Kendi Everyday readers a special discount:
The first 100 people to use my code KENDI40 will get an extra 40% off their first order!
AND they are giving one reader a $250 shopping spree on thredUP. To enter the giveaway, simply leave a comment below with a link to any thredUP item you love. The winner will be picked on October 9th.
(Redeemable online only to new US customers. Discount up to $50)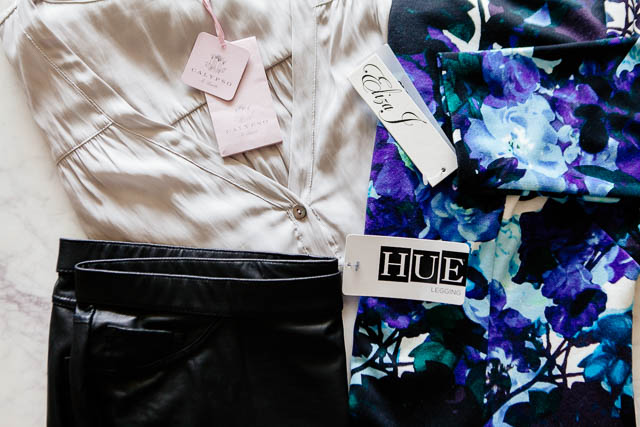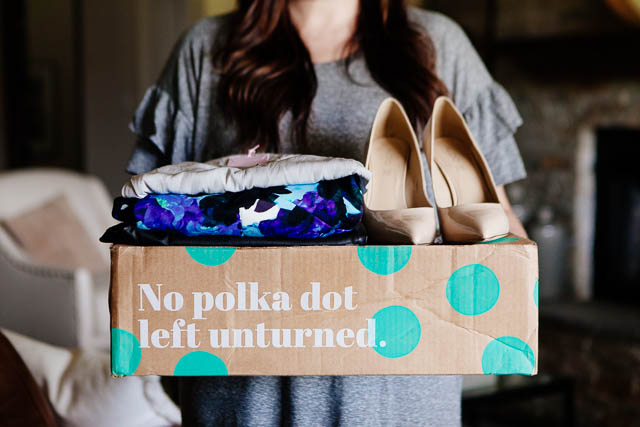 *This post was sponsored by thredUP, but all thoughts and opinions are my own. Thank you for supporting the companies that support this blog.