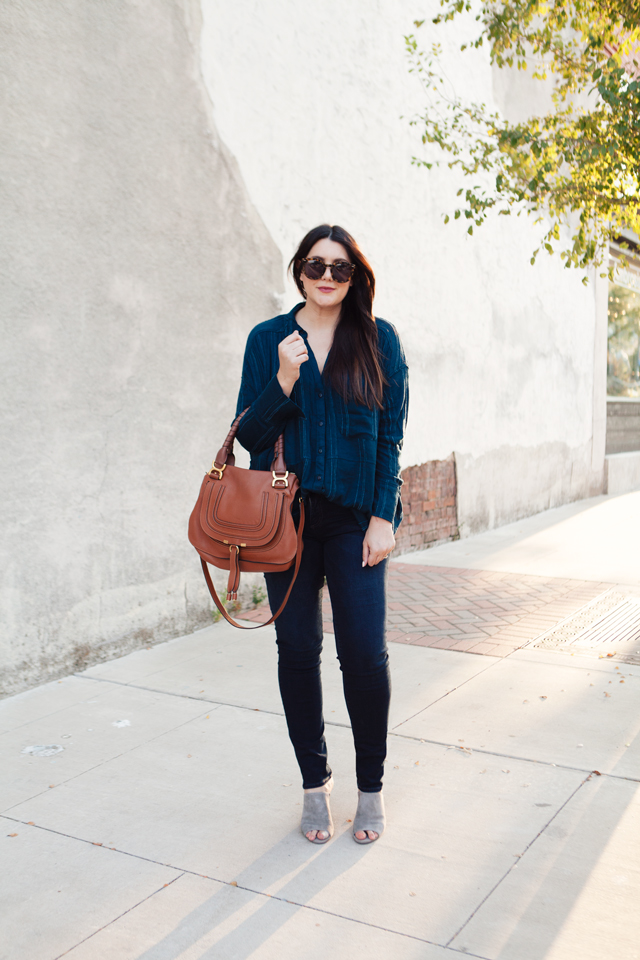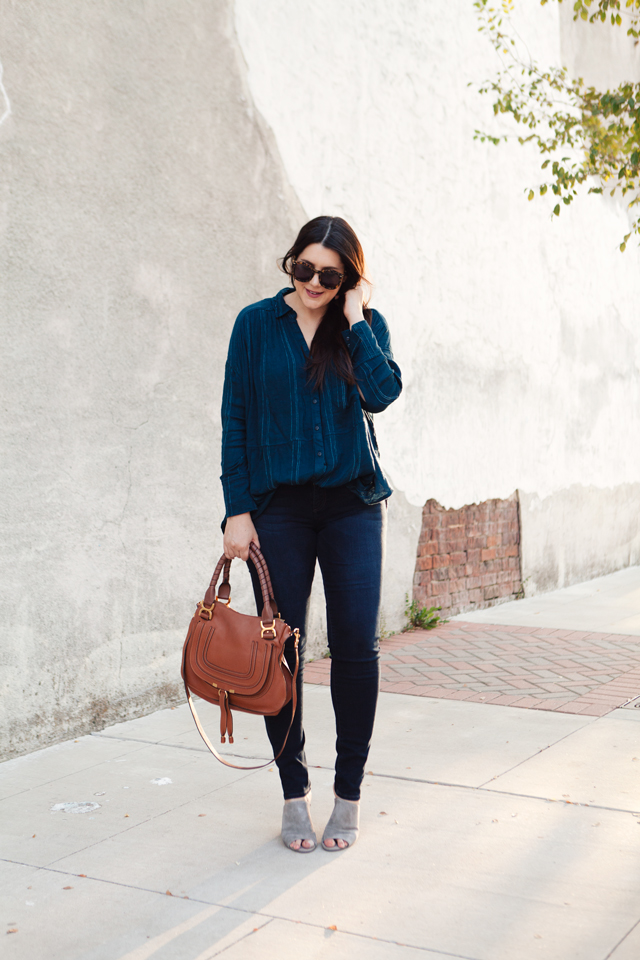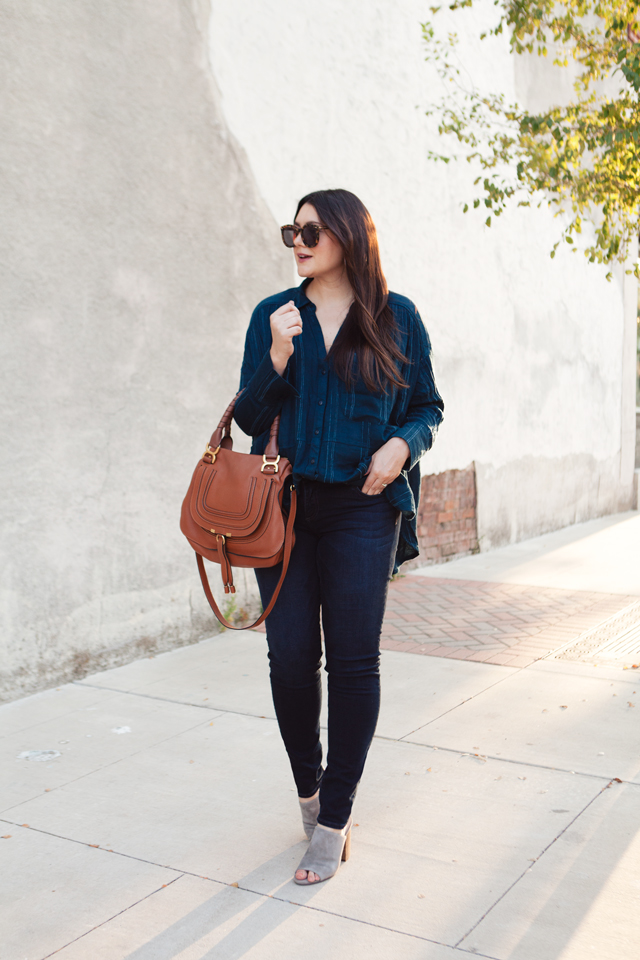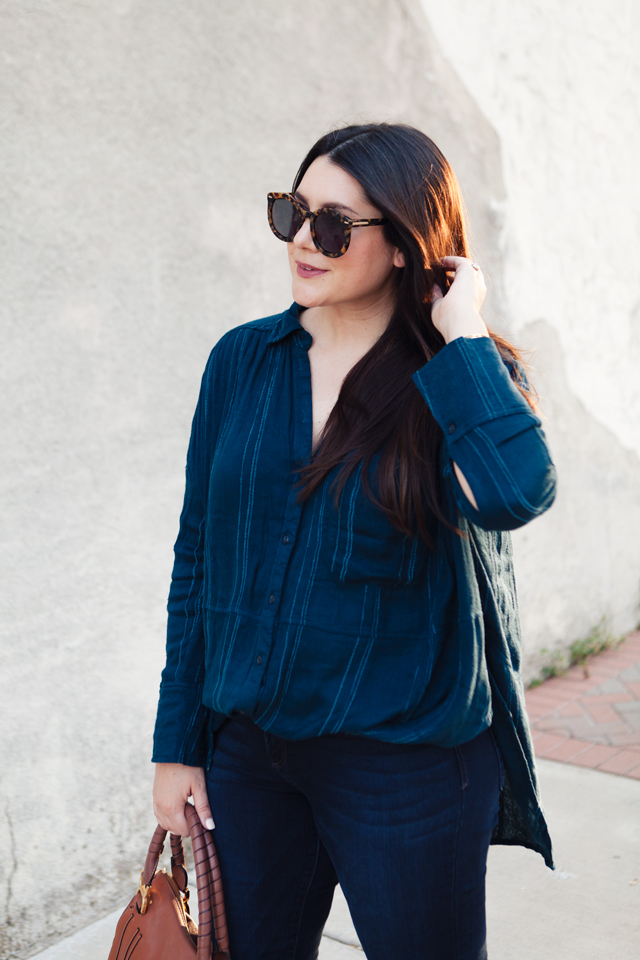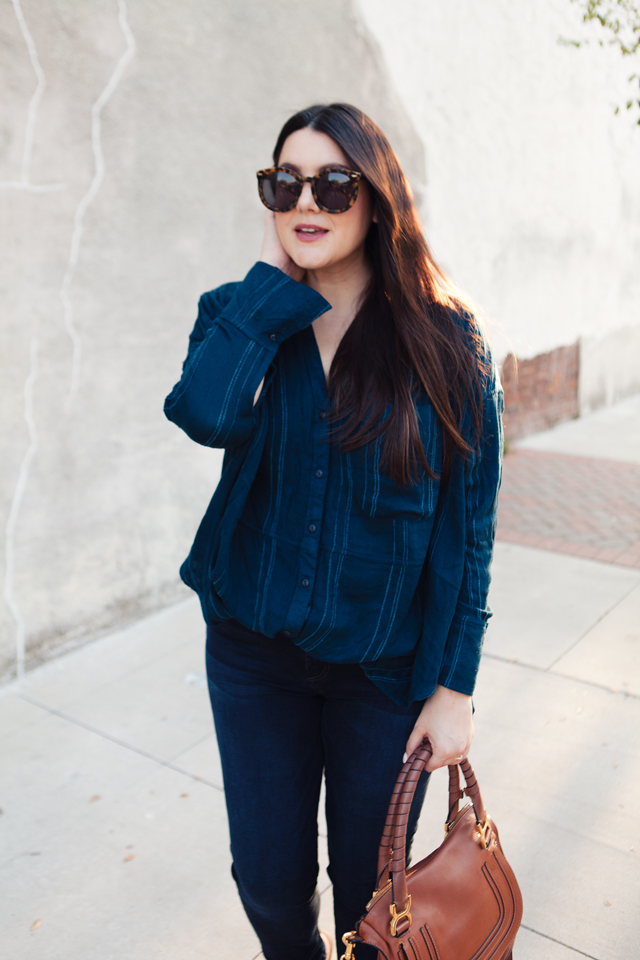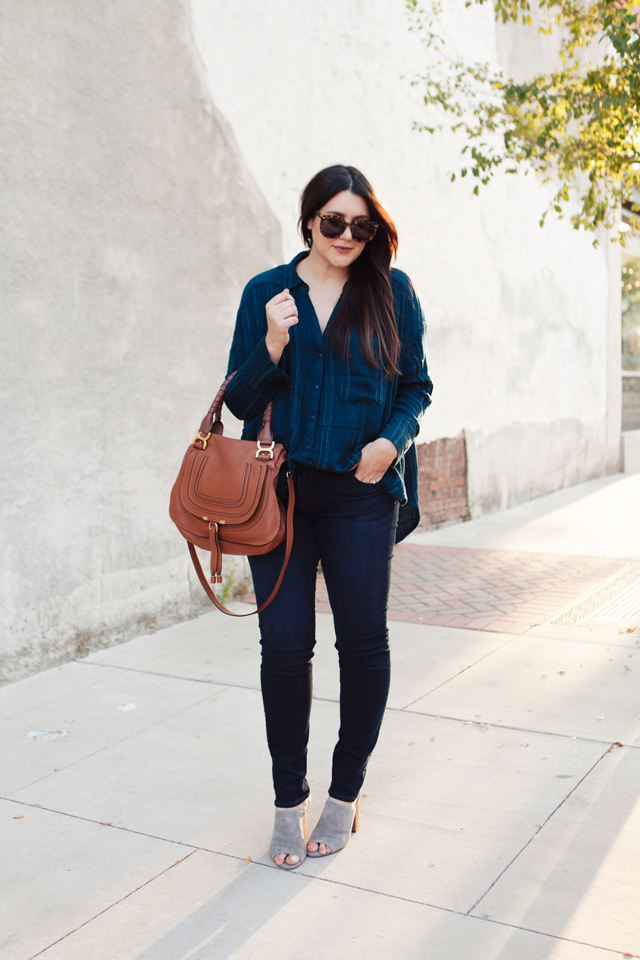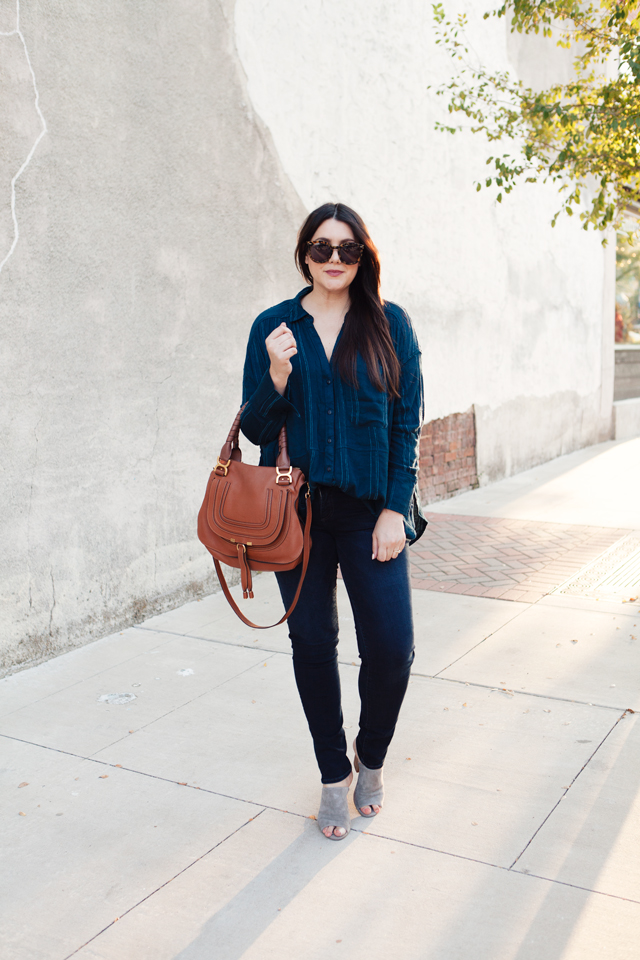 Happy Friday, friends! I always love a Friday but look, I'm just glad that I finally know what day it is. I've been in the baby fog for the last month, always being surprised that it's a weekend or a weekday. Baby fog, man. It's kind of like being in a waking coma. I feel like yesterday I woke up and couldn't believe it was mid-September already. Time kind of stops with a newborn in the first month. But we are one month in and things are starting to feel normal a bit more. In fact, we are now brave enough to use the car seat and take her places besides the doctor. It took me a while to be okay with all of us in the car. That sounds insane but I'm basically afraid of everything now – ha! But last night was so pretty we decided to load her up after her evening feed and walk around downtown. Sweet baby girl was sleeping and there was such a nice breeze. Autumn evenings are my favorite and we are almost there. I need one good cool front and I'll be in heaven. As you very well know, fall is my favorite.
Speaking of favorites, I've always loved Free People but right now I am all about their tops. This one is the perfect amount of flowy for me. My postpartum body is different; I knew it would be but I'm learning to work with it. And you know what? A nice flowy button down is a lifesaver and I love this jewel tone. I almost went with the white one but then I looked at my closet and saw the SEA of white blouses and decided to take a chance on teal. Such a rebel these days, right?
I said this yesterday but it feels really good to be in regular clothes again. Front tuck forever.
SaveSave