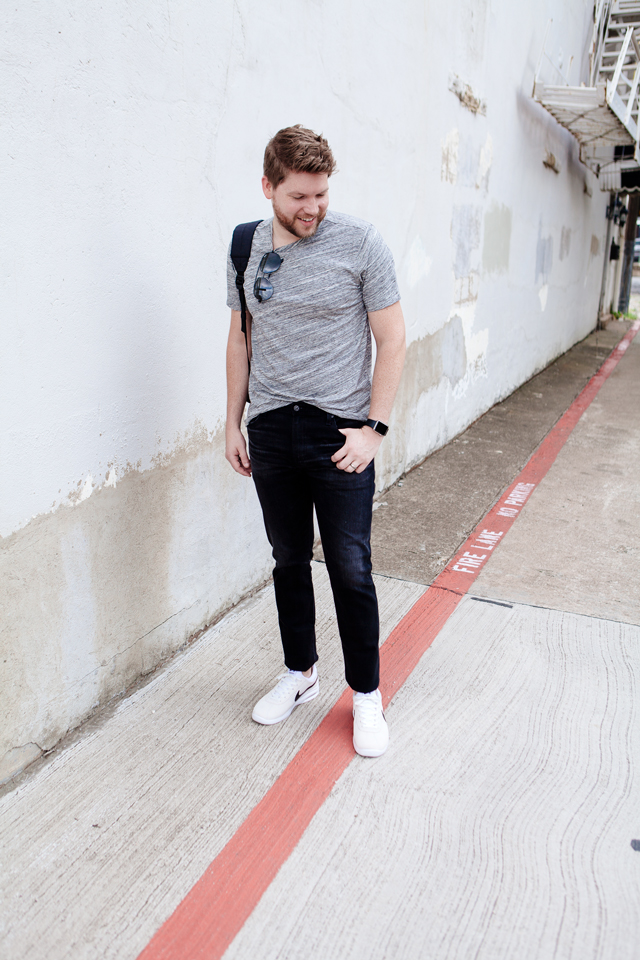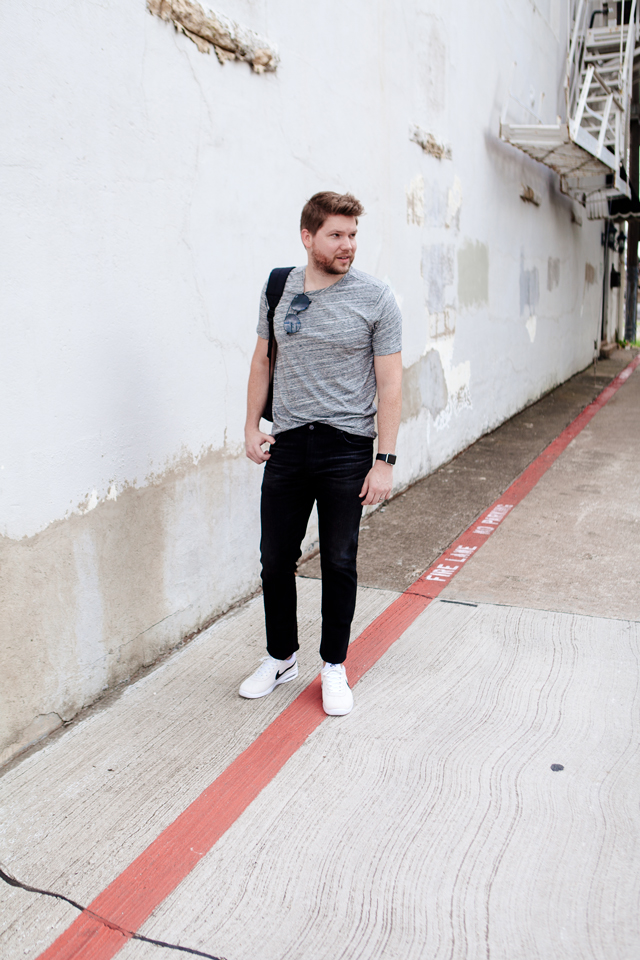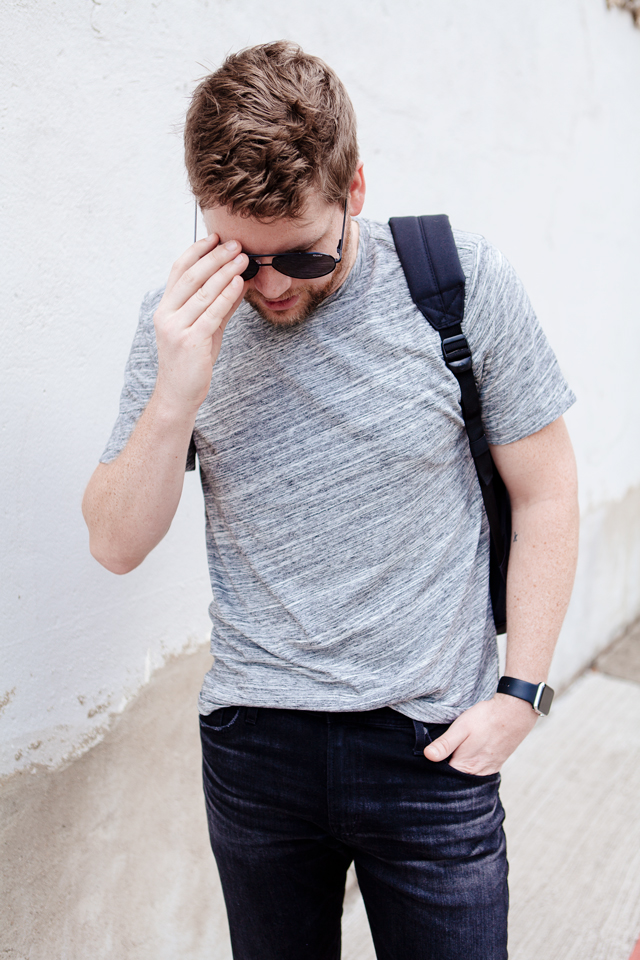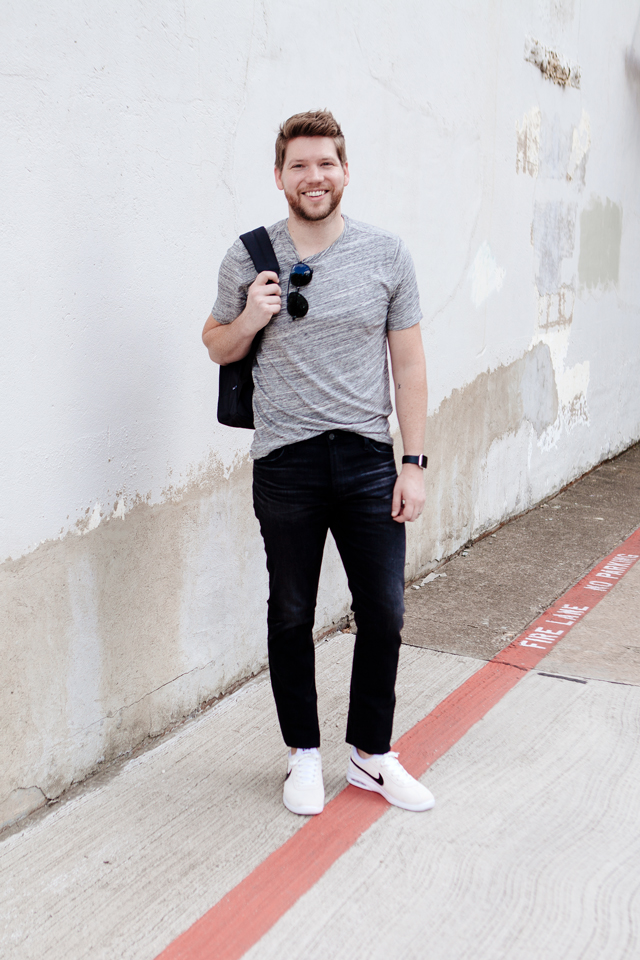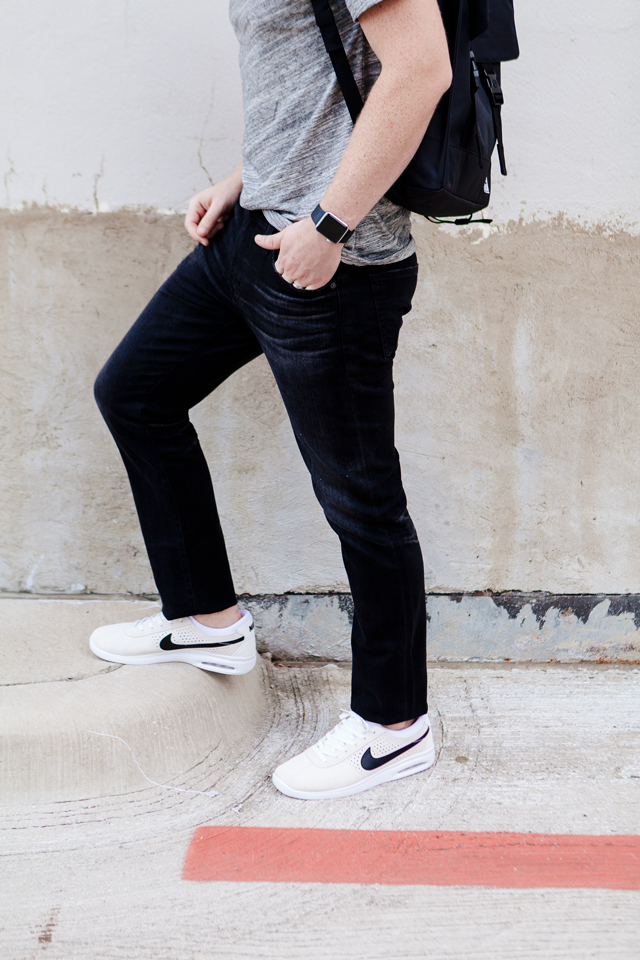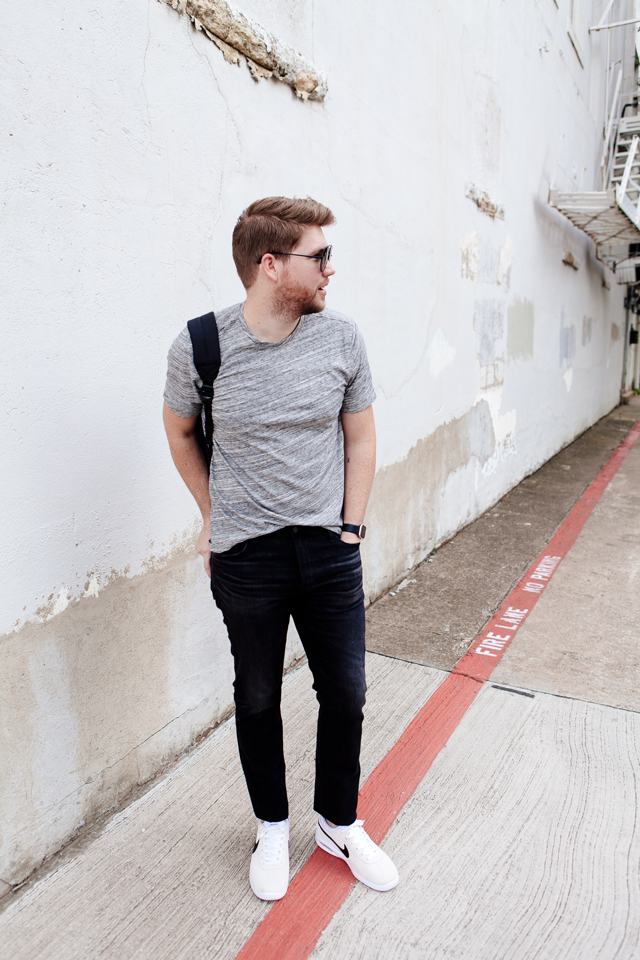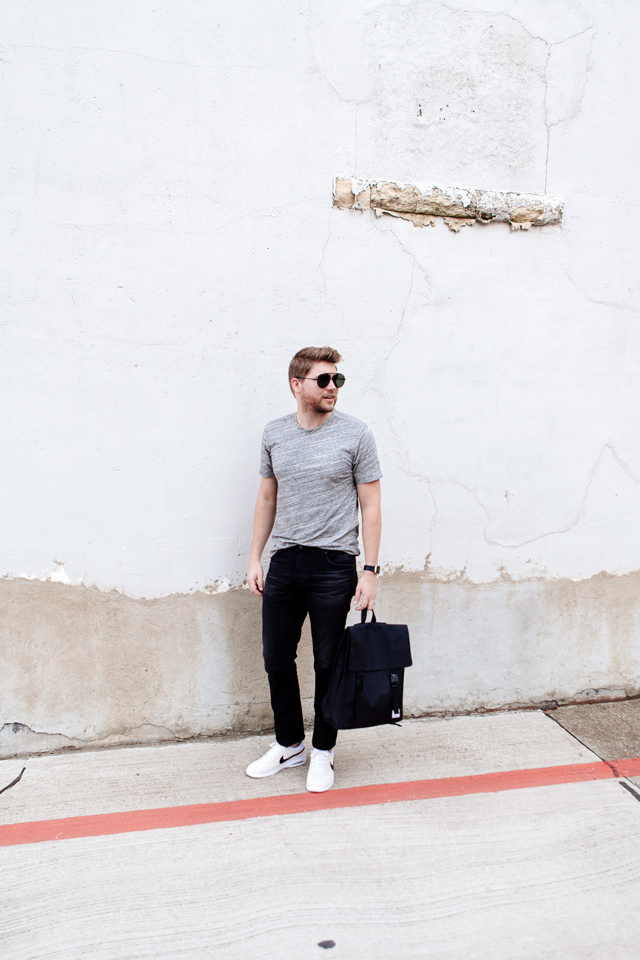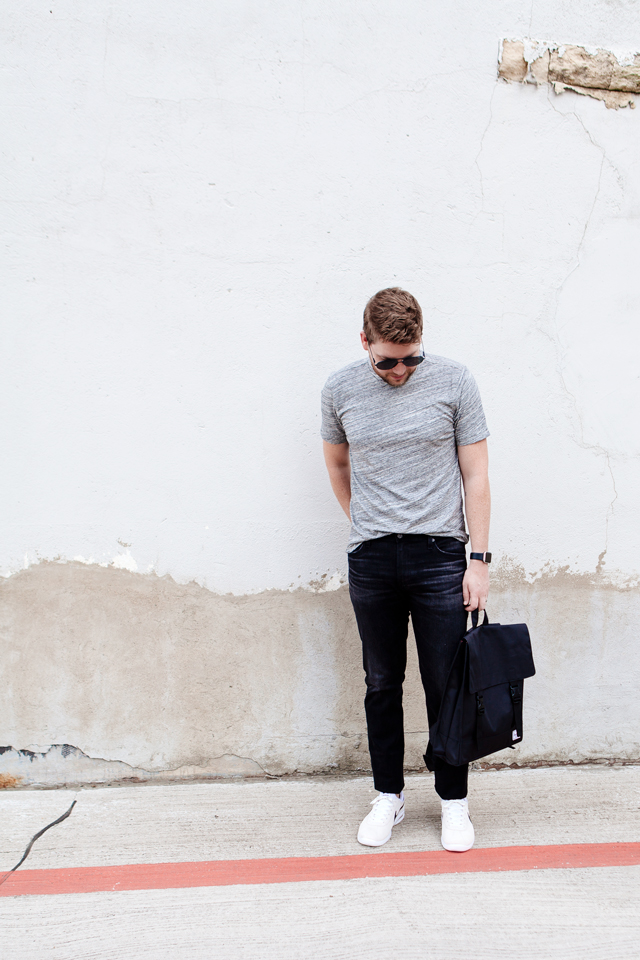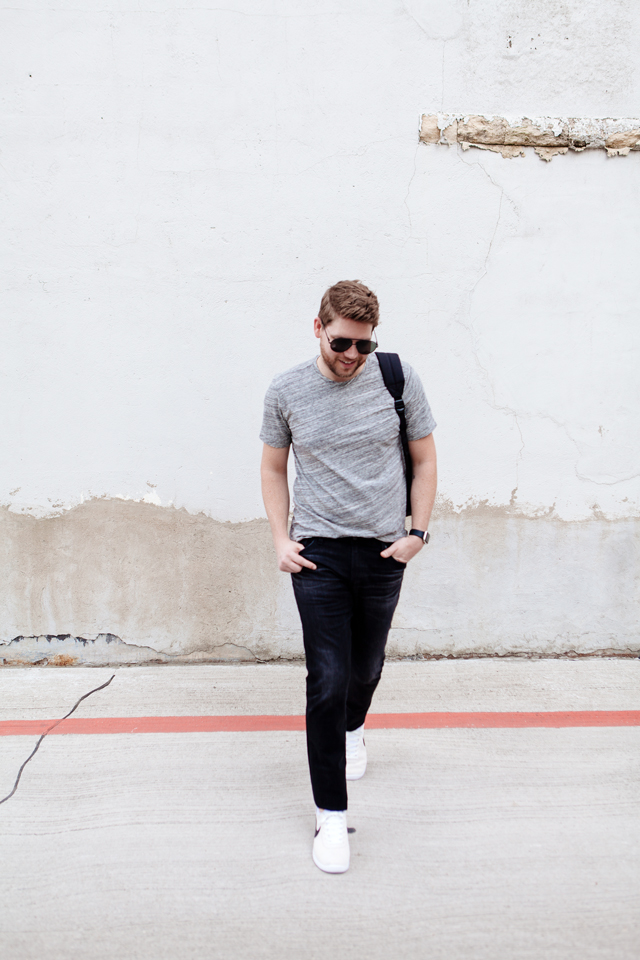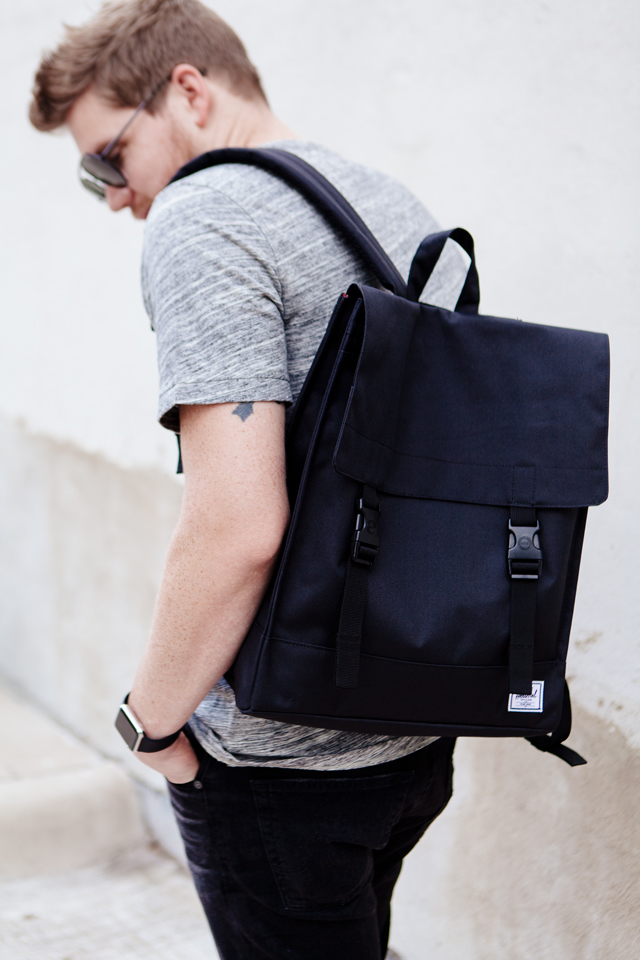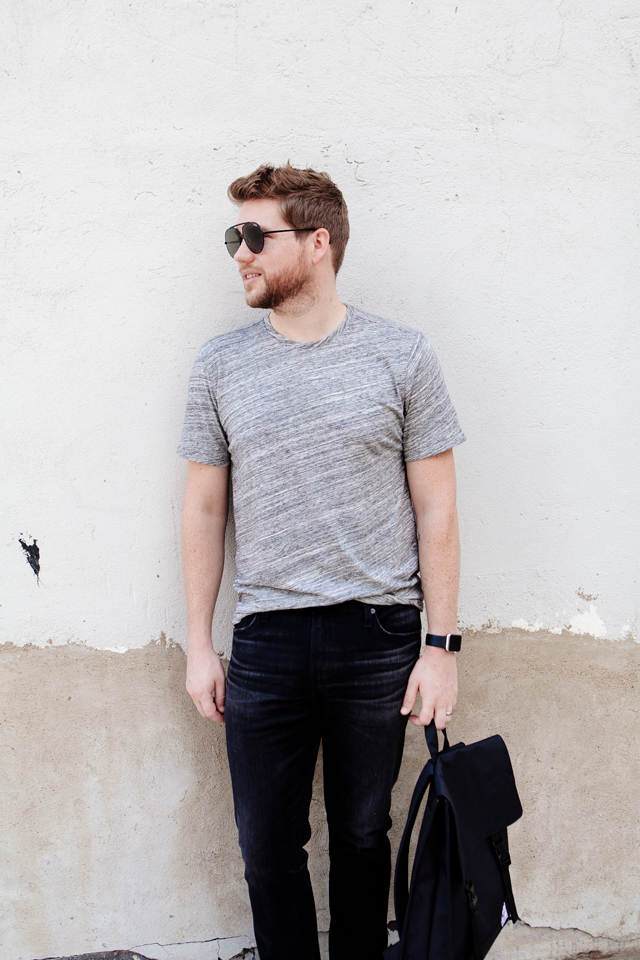 Hey — it's B here. I thought I'd take over a post or two for Kendi while she is taking an outfit break for a few more weeks. (She wanted me to mention that yoga pants and pajamas all day, everyday is working out just fine.)
Kendi suggested I do a post on my new dad style, which honestly isn't that different from my typical style. Just maybe with a few more sneakers. Since we are all moving into a new stage of life, I have decided to embrace dad life and quickly realized that the best way to do that is the comfortable way. I personally think you can do comfortable while keeping things clean and modern.
Sure, technically I'm just wearing a t-shirt and jeans, but I like to think it's an upgraded look. Swapping out my regular denim for black denim gives my everyday outfit more edge. (By the way, I really like how AG denim fits and they always fit the same after a wash. Men's jeans can be hard to find with certain fits and body types but AG has always been a winner for me.) And instead of a graphic tee or just a white t-shirt, this heathered grey tee feels classic and clean. I love this Calibrate brand — items are under $100, but most are under $50 and they look more expensive than they are. Dad win.
I've typically carry my computer in a computer bag but now I've moved to a little bit of a bigger bag just in case I need to stash diapers or anything else baby related in there. With only a few outings under our belt we've quickly learned — always be over-prepared. There can never be too many diapers ever.
PS: Kendi can't stay away from outfit photos. See below.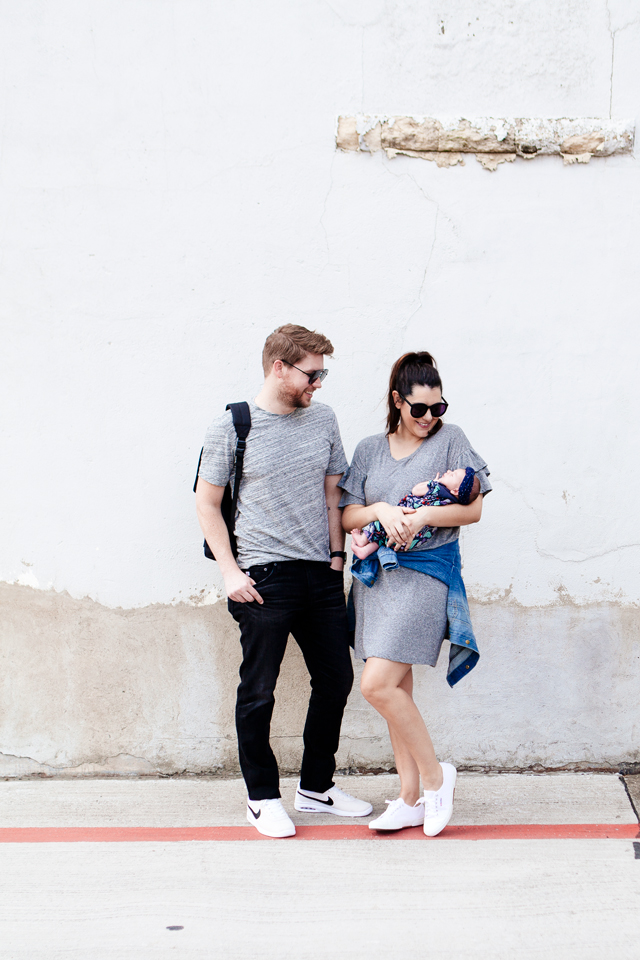 Some of my favorite go-to pieces for everyday are below. Note all the sneakers. This is definitely a hint to Kendi.
***
This post is in collaboration with Nordstrom. You can find their men's fall collection here! Thank you for supporting the brands that support this blog.
SaveSave