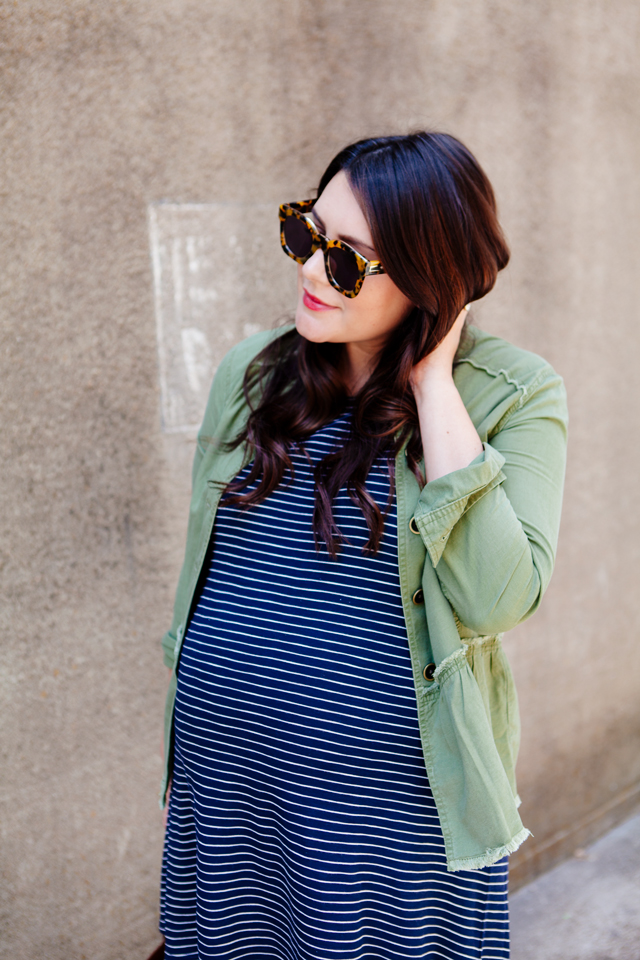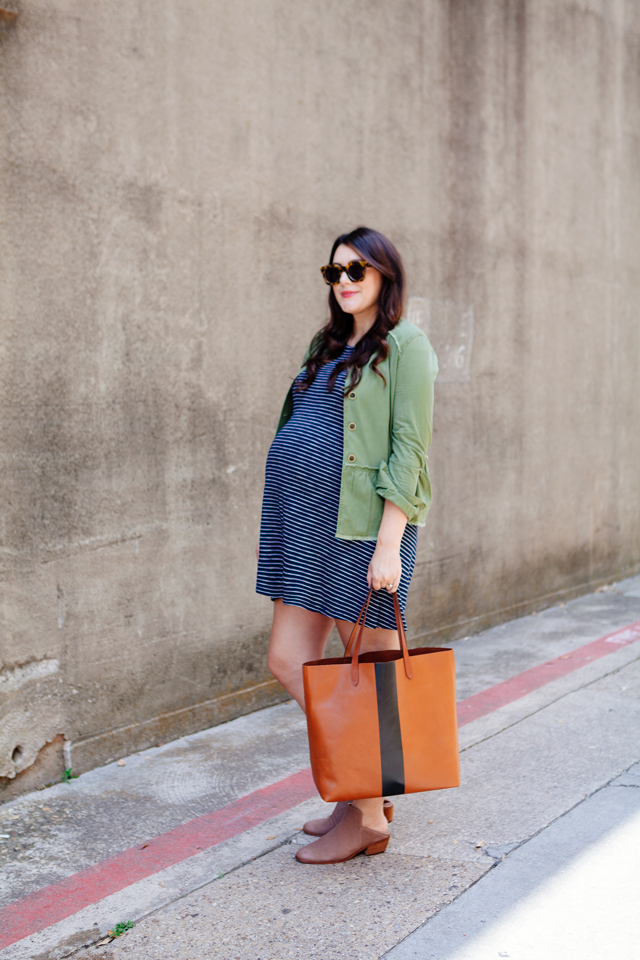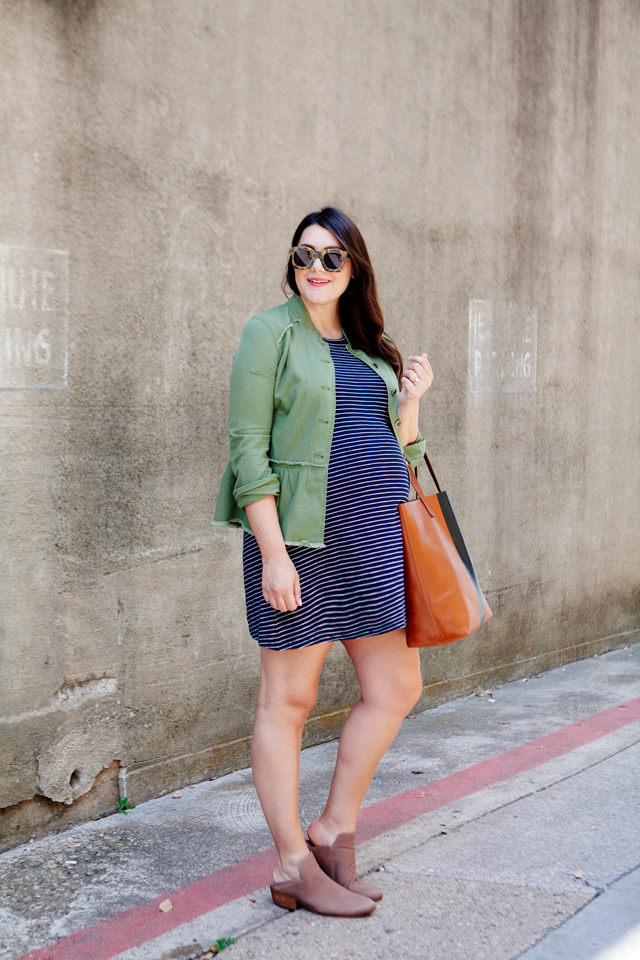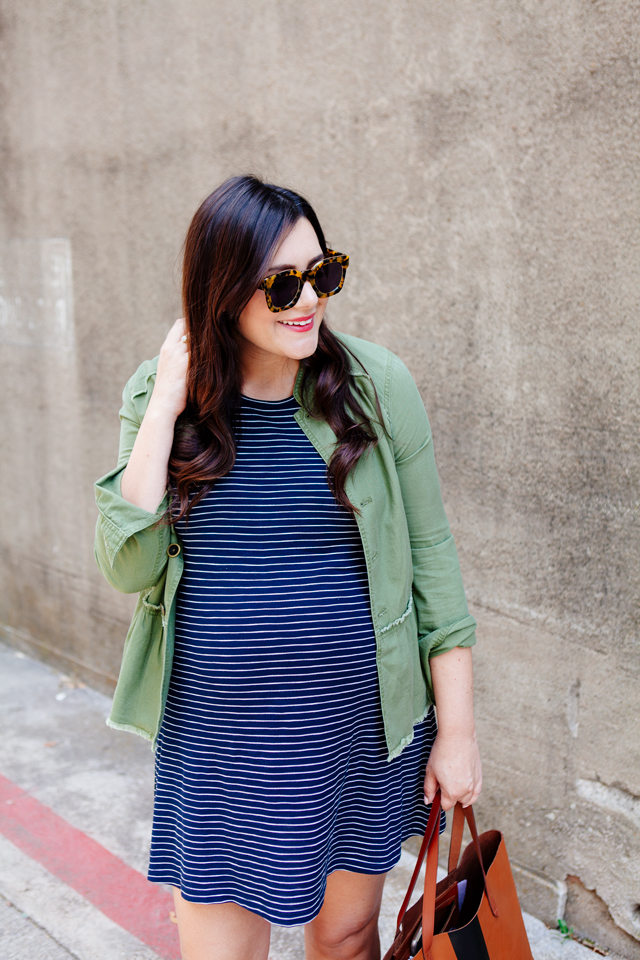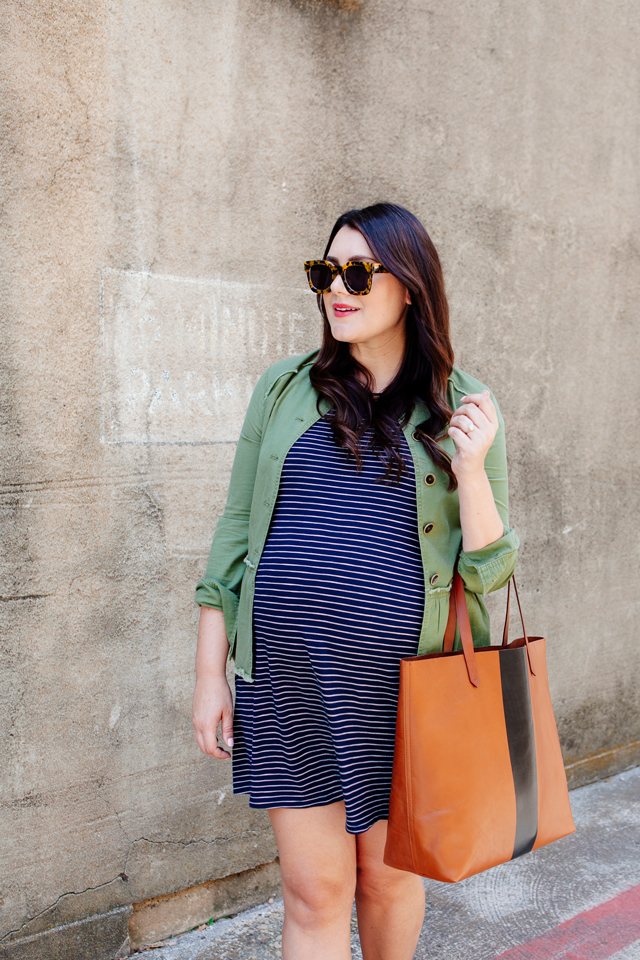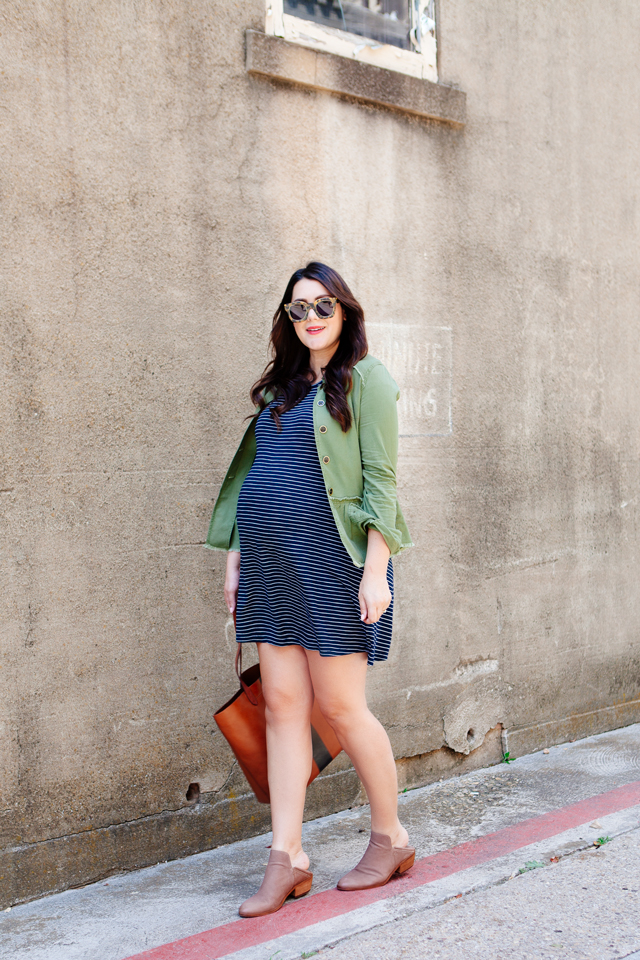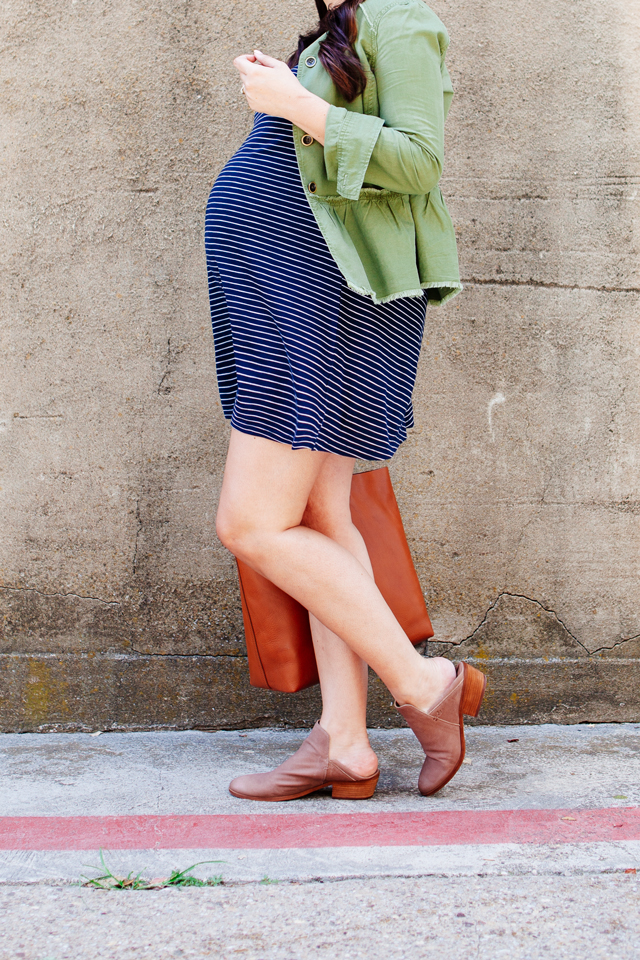 Remember when I posted this Instagram the other day and it didn't even look like I was pregnant? Fooled ya, because just look at that bump. BOOM. She is out there and proud of it. We might have a nice size baby on our hands. We are now in the double digit days countdown because counting down the weeks is not quite as fun at this point. But who even knows when she will make her debut — I mean who can really tell. Besides I hear babies have their own schedules right?? 😉
As you can tell by all my babbling, I've got baby on my mind pretty much 24/7, so this is where most of my conversations start these days. But let's talk outfit! And more importantly THIS JACKET! If you are thinking, "man I hope that jacket is on sale with the Nordstrom Anniversary Sale" — well then, I've got good news for you because it is! Now in all logic, a pregnant girl should probably not wear peplum but you know what? This one actually works and I would like to think that when I don't have a bump, it will work even better this fall. It is more of a chambray weight than a jacket weight, so it's perfect for going into fall or if you are like me and live in the south, fall is just a four letter word. So when you want to layer but don't want to sweat, this lightweight jacket is perfect for that. And it doesn't seem to wrinkle, which I am here for. (I wanted to wear this with a white tee, skinny jeans and these booties but it was so hot yesterday and honestly, no. Jeans sound awful right now. I've never been one that gets overheated in the summer but I am like the hottest person alive right now.) I stayed true to my size in this jacket because I will want to layer under this later, but it does run generous. I'd say size down if you want a more fitted look, for sure.
Okay second on the list — THESE BOOTIES / MULES / MOOTIES. Buttery leather, so soft, much comfy. So I think you can wear them as booties as well, the back part folds down or up, but honestly I am all about the mules and slides and the folded down suede part helps keep the mule on your foot. This is a genius hack and I'm so glad someone thought of it. I will say that they are a bit cuter with jeans, but again — jeans are my nemesis right now. You'll just have to take my word for it. You can find the booties / mooties on sale here. 😉
PS: if you aren't a card holder and have been waiting patiently for the Nordstrom Anniversary sale to start tomorrow, fill those carts/ wish lists now! I'll be posting tomorrow on what I think is best for now and later and what I purchased from the sale!