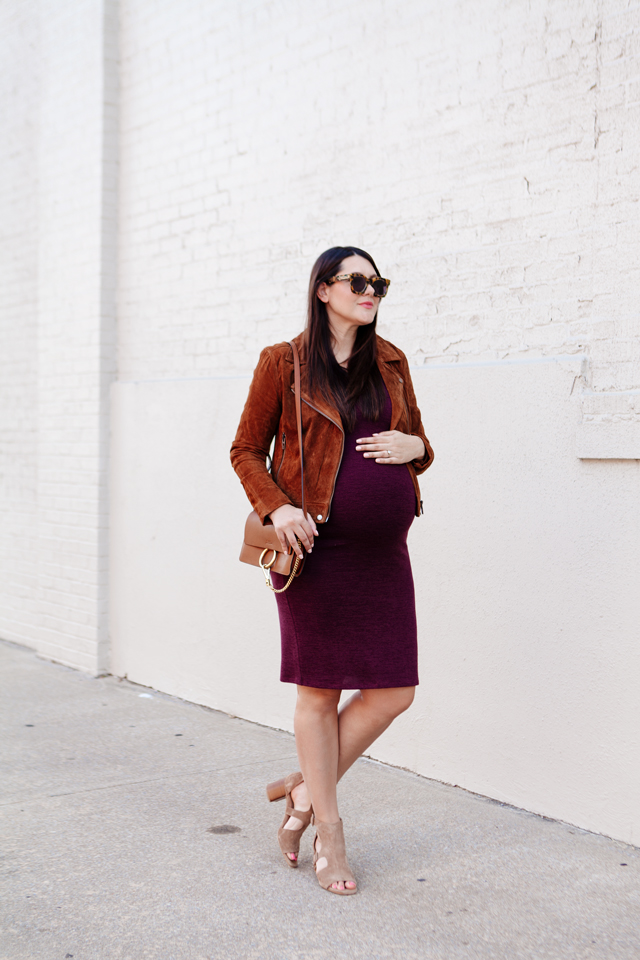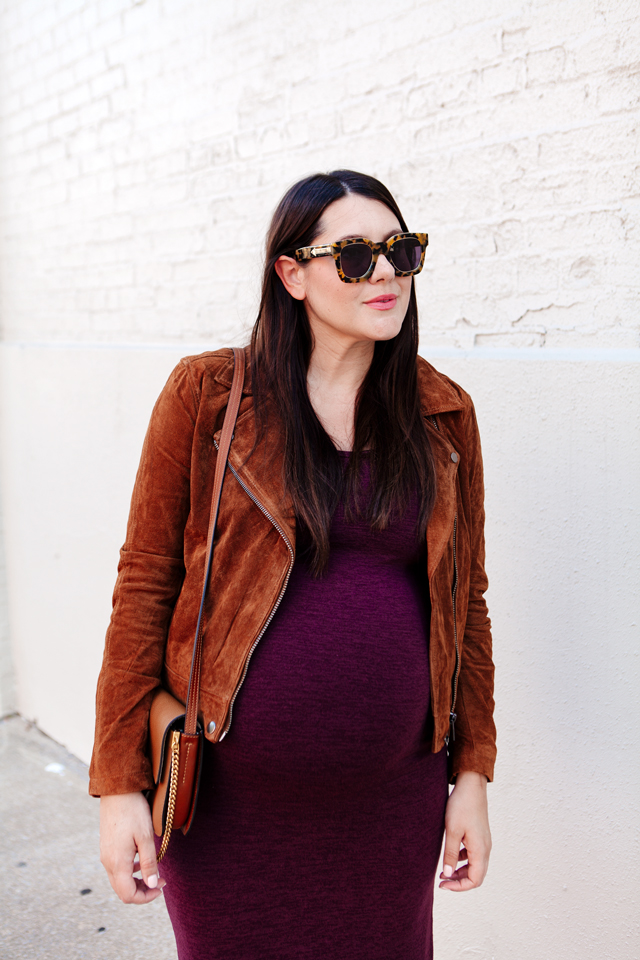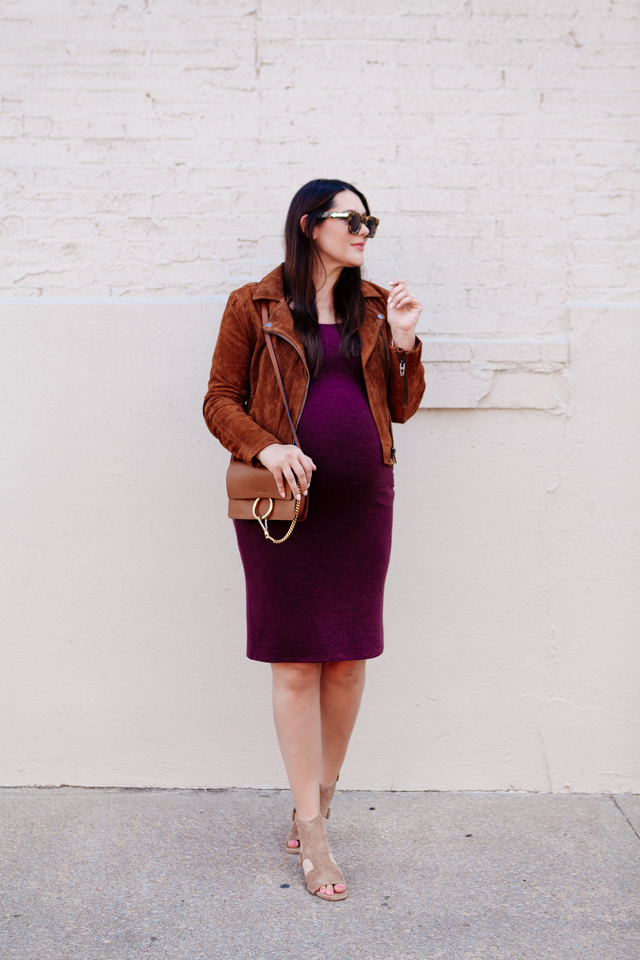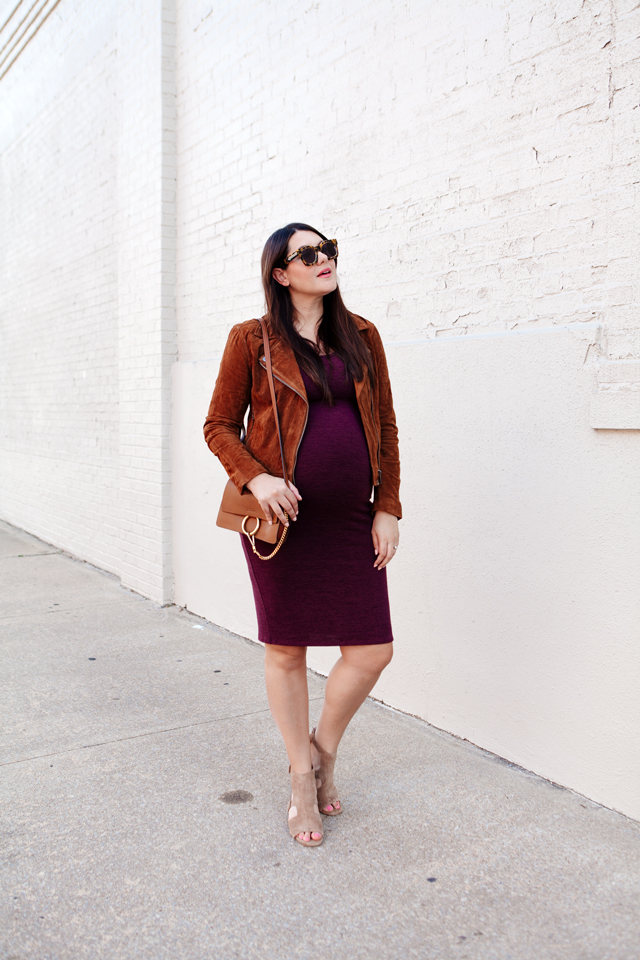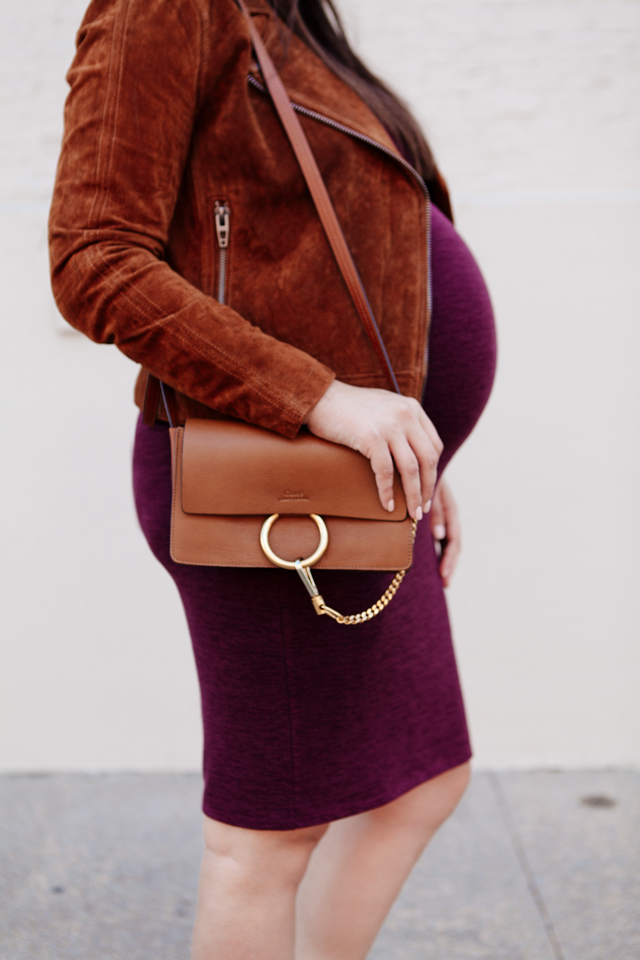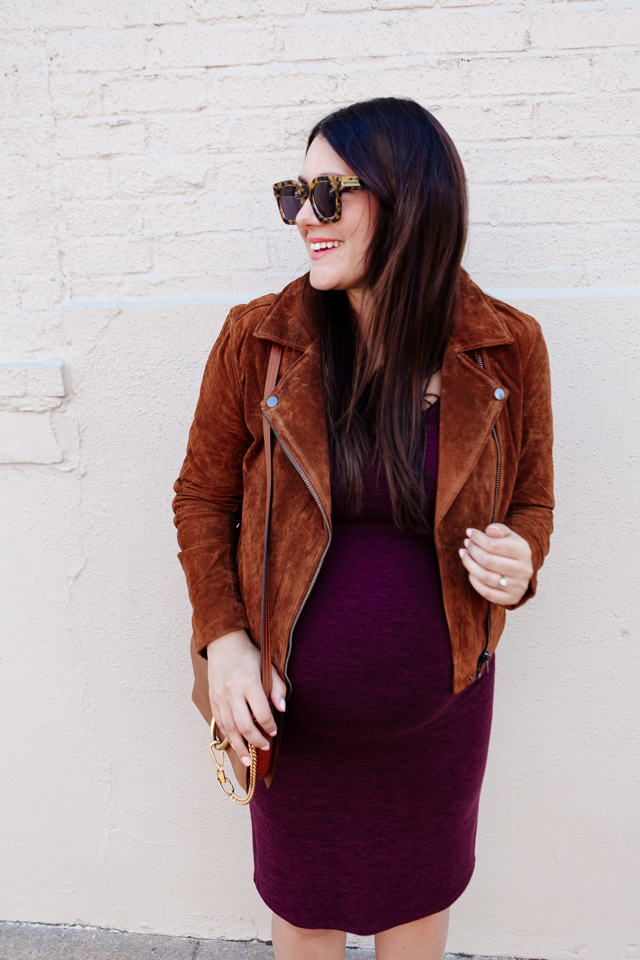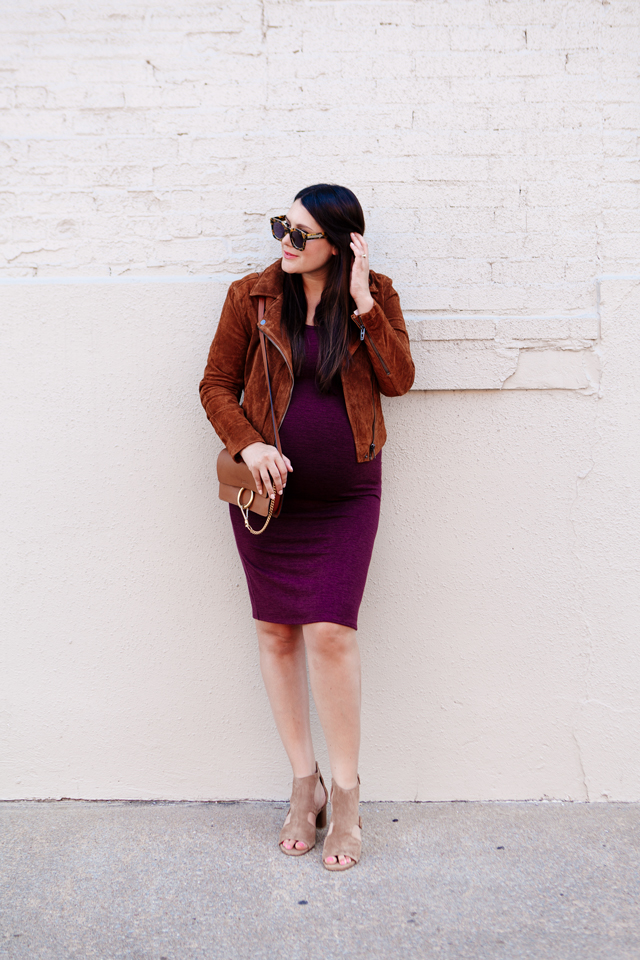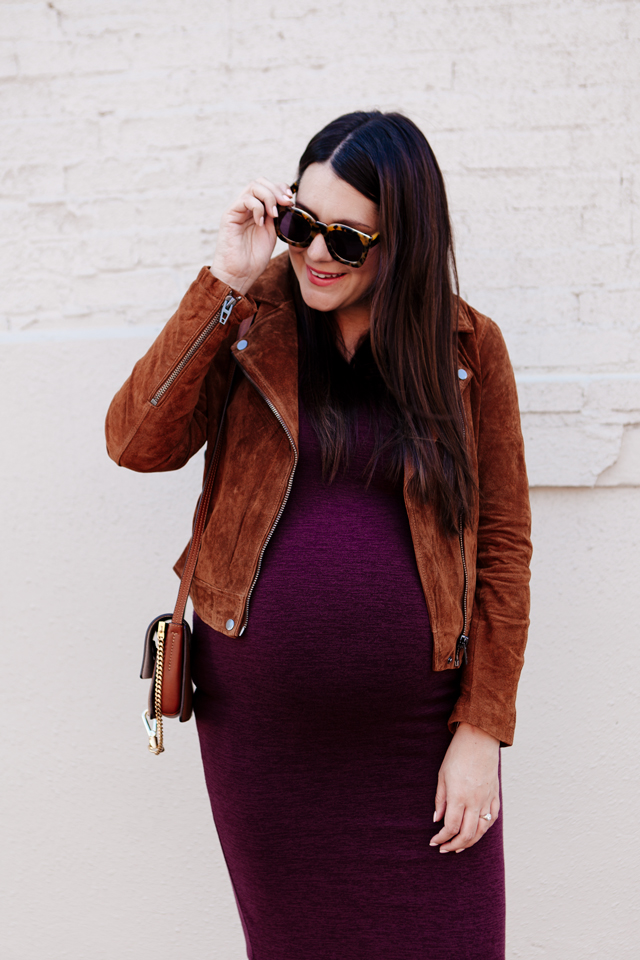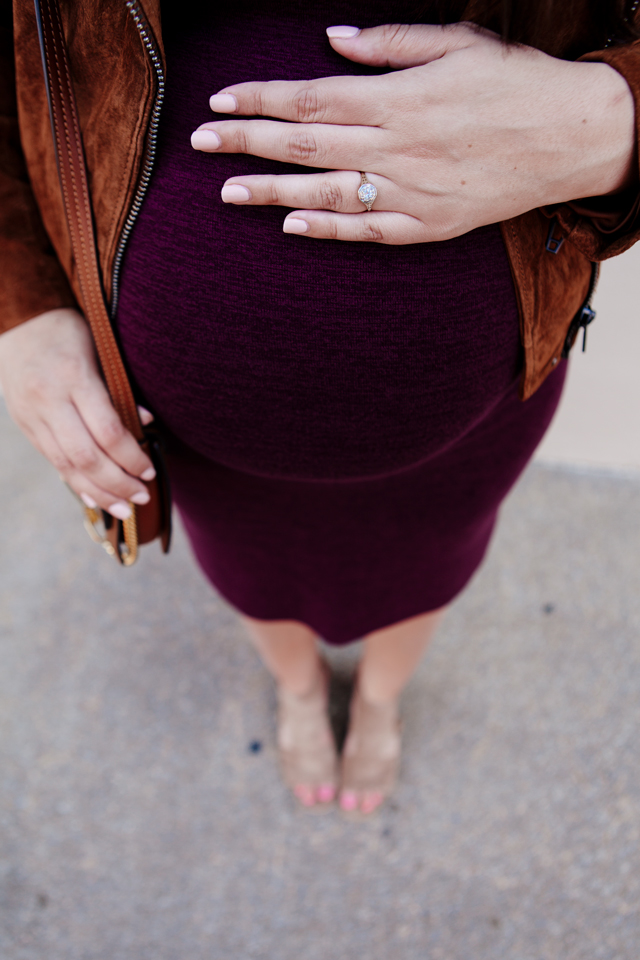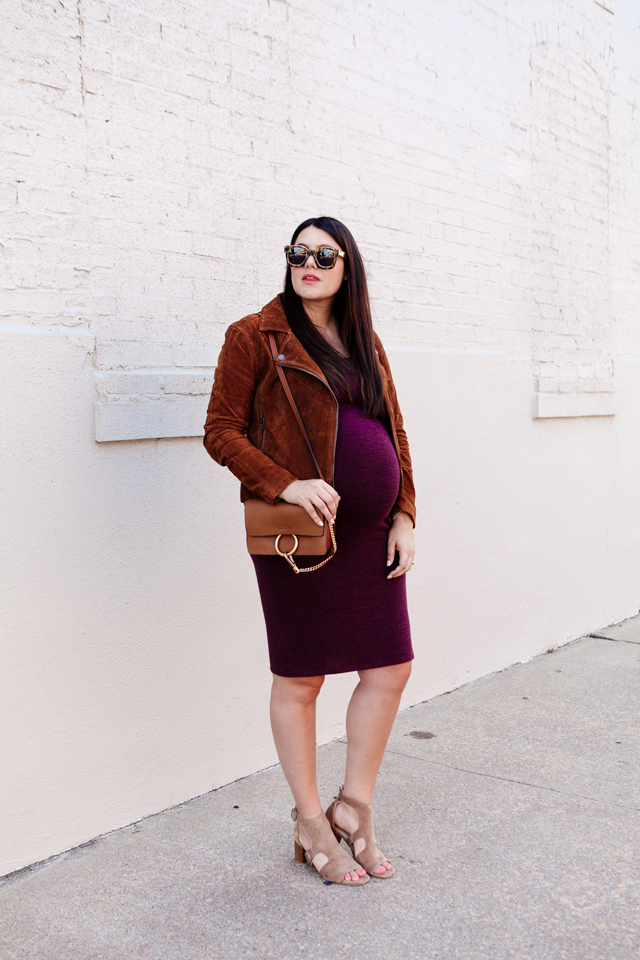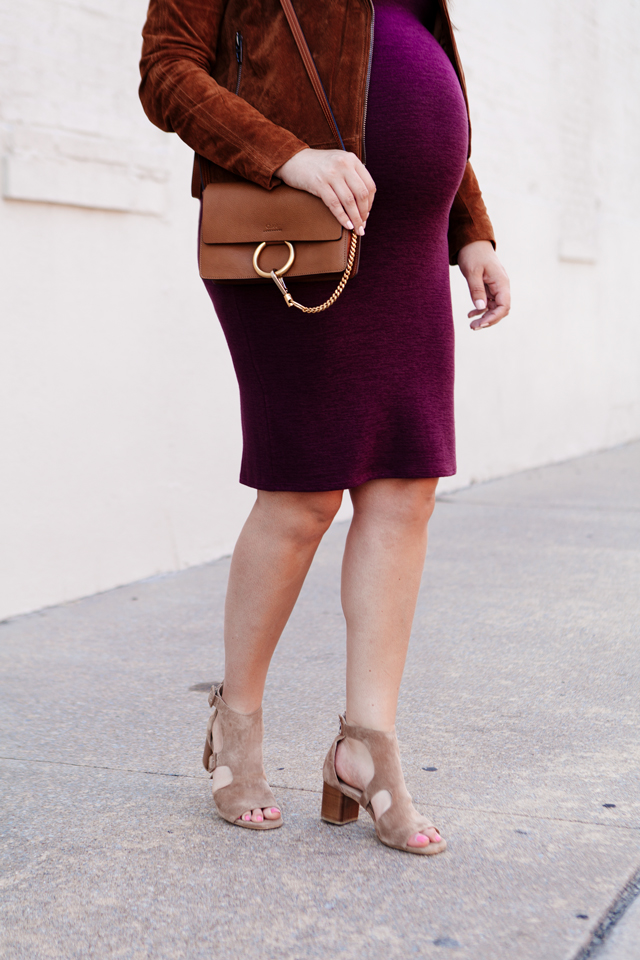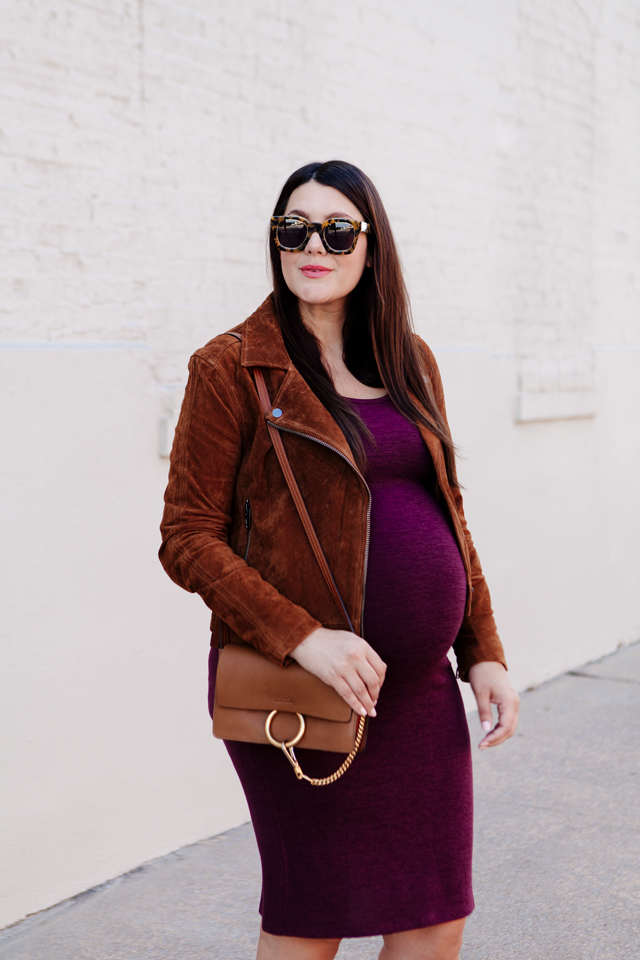 Today I bring to you the most un-summer outfit ever for mid-July. But with good reason — my very favorite suede jacket in the whole wide world (#dramatic) is a part of the Nordstrom Anniversary Sale! And I've got limited time before this sweet baby comes into the world so why not talk suede in July? Because let me tell you, this jacket will be a favorite this fall. This sale always makes me so excited for fall, unnaturally so since we live in Texas and our true fall lasts a good 2-3 weeks if we are lucky. But suede is always in season (okay maybe not summer, but 3 out of 4 ain't bad). You can find the jacket in two colors here!
I'd say the jacket is the real show stopper and it's currently $125, which will go back up to $188 after the sale. This dress is non-maternity and it's a lovely, stretchy knit dress. Anything stretchy these days is lovely. I sized up (obvs) but pre-pregnancy I would definitely go true to size. It is a body-con dress but it doesn't feel too tight and it doesn't show too much. I say this as my baby bump is literally all you see, but you know what I mean. It's got pretty good coverage! And I love this plum color but I'd be lying to you if I said I didn't also buy it in grey. These will get me through the summer slump, for sure.
I'm so curious what you've picked up from the sale! I'm getting my post of what I bought together for this week, but want to hear the deals you found!