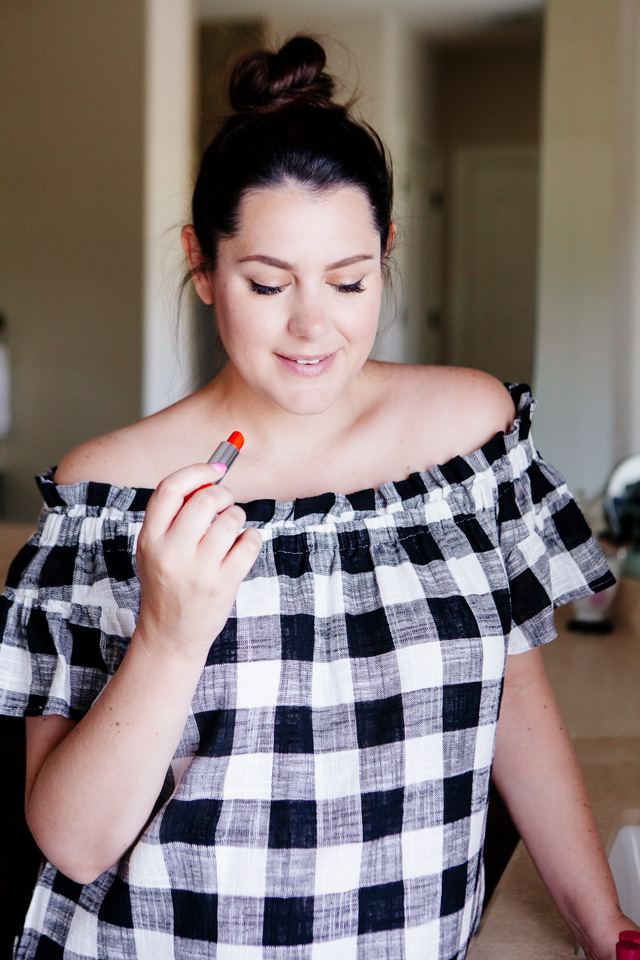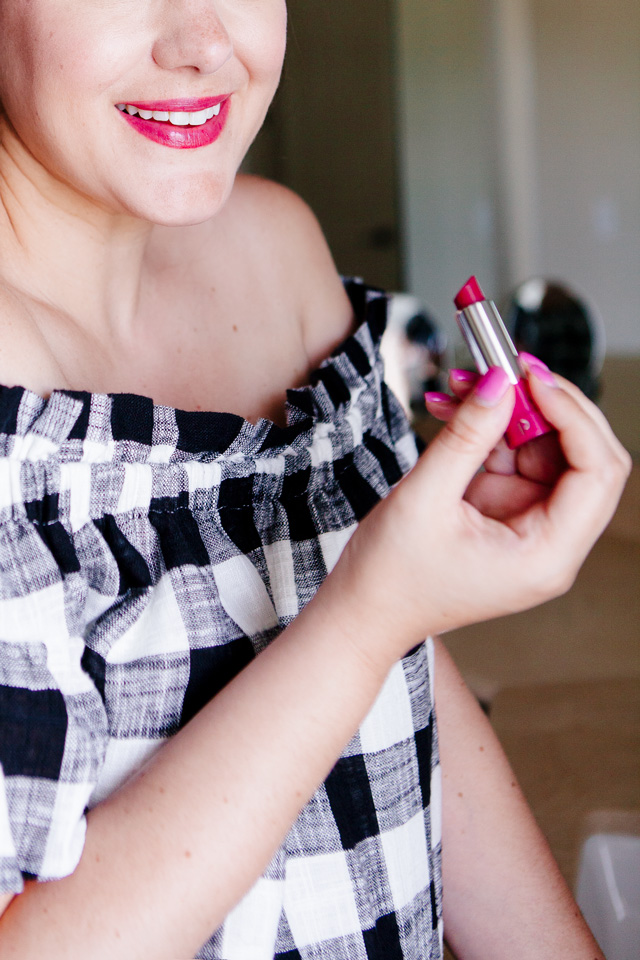 Each summer it seems that I end up changing something about my makeup routine from the season before. In the cooler months, I tend to wear full makeup — primer, foundation, blush, contour, brows, eyeshadow, liner, mascara. The literally works. It's where I'm comfortable and my skin seems to lose some vibrance with the fading daily sunshine I typically get in the spring and summer so I tend to need a bit more makeup anyways. But when summer hits, I find myself reaching for just a few key pieces that take me about 5 minutes and I'm out the door! (I'll be doing a post on this soon!)
One key piece to my makeup look is always lipstick, no matter the season. I feel incomplete without a little bit of something on my lips, even if that's a little bit of rose balm. So when I found this lipstick meets lip gloss meets lip balm this spring, I knew — this was my summer staple.
I feel like if you watched me navigate Sephora you'd probably laugh and also be amazed I came out with anything remotely matching my skin tone. I'm sporadic and a bit clumsy, which is usually why most of the employees seem concerned instead of interested in a sale. It's more of a 'no, really — can I help you?' than a 'what are you looking for? can I help?' But while my routine is messy, my finds are always spot on. I literally stumbled onto this lipstick while looking for something completely different. It's the best $12 I've ever spent at Sephora.
I started with Enchanting Blush and have since picked up three more summer time colors. I have to tell you this stuff is hard to categorize — it feels like lip balm since it glides on easily, it has sheen like lip gloss but the color is so vibrant that it looks like a lipstick. MAGIC!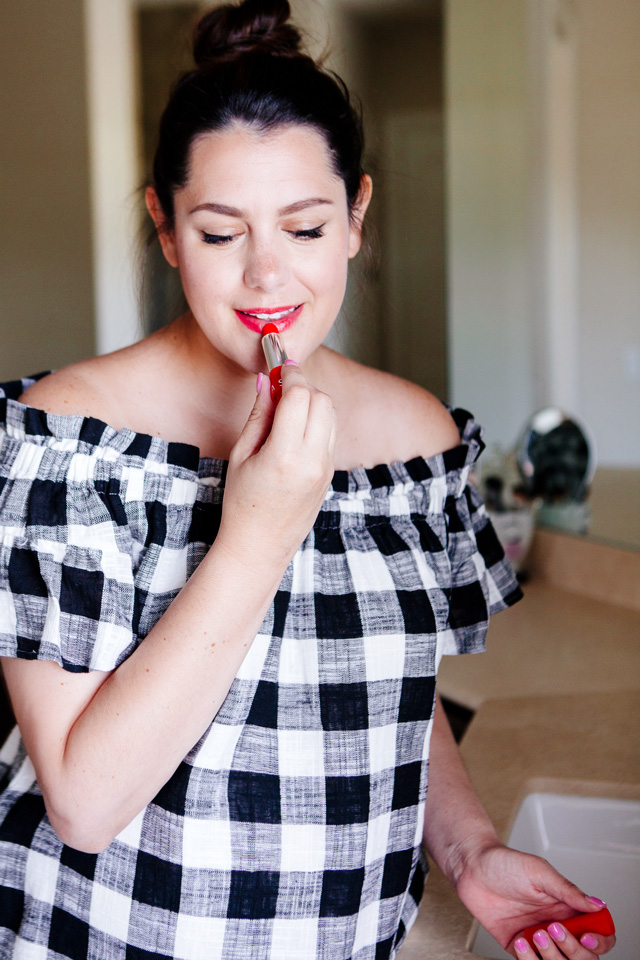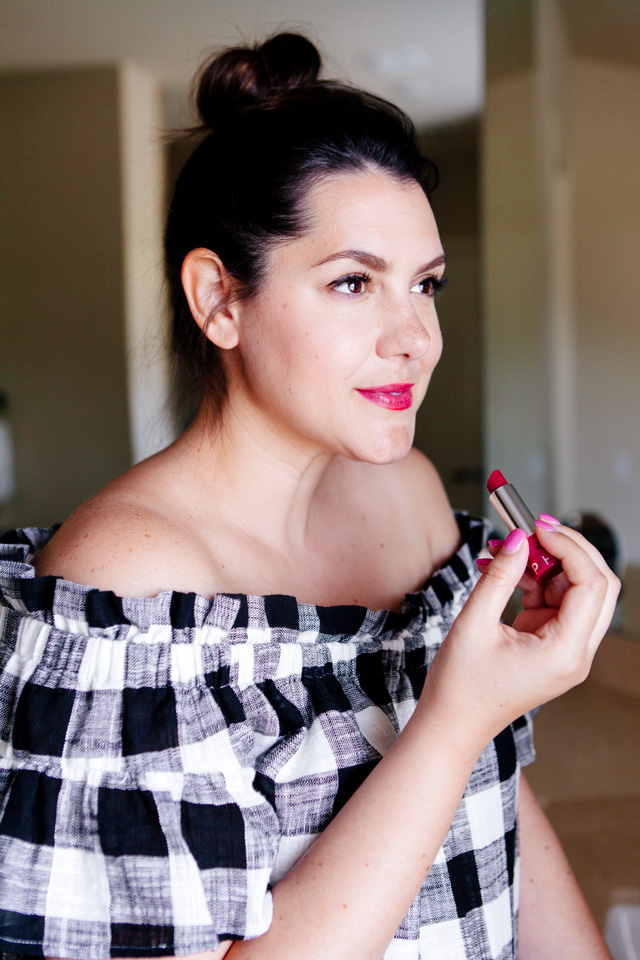 Since lipsticks always look different on than in the tube, here is a quick show of each color!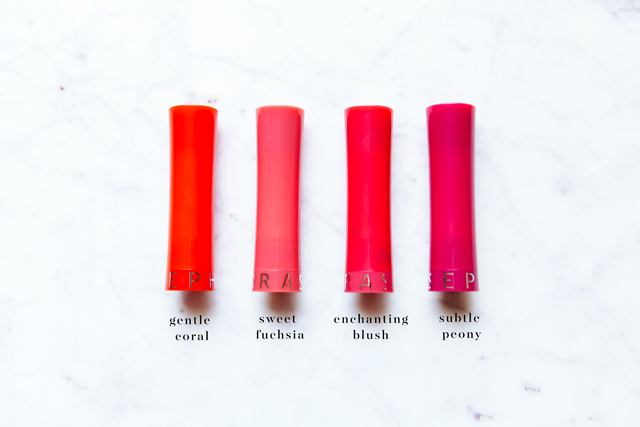 Gentle Coral
It reads as a true coral, I love it because you know how much I love a pop of coral in the summer. It's not too orange, which is perfect for most skin tones! You can find the shade here.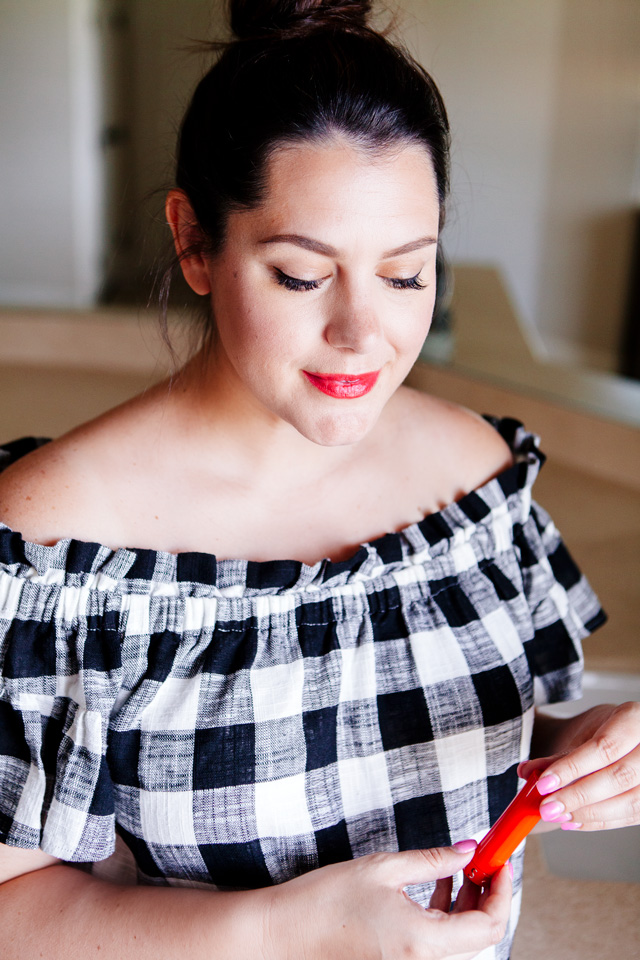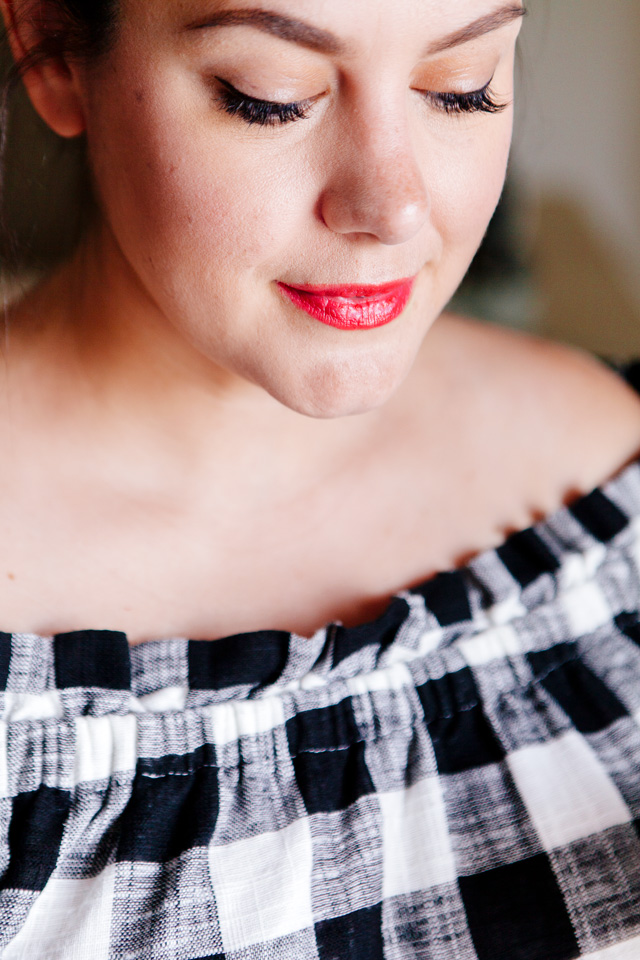 Enchanting Blush
This is the original one that got me hooked. I love this soft pink that comes across vibrant but subtle! Perfect for day to day wear. You can find the shade here.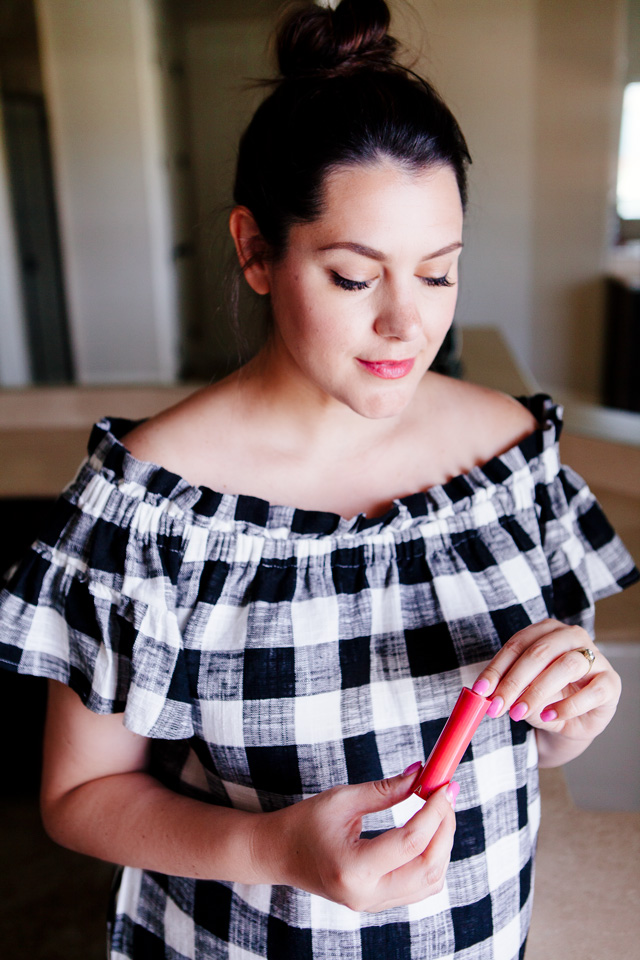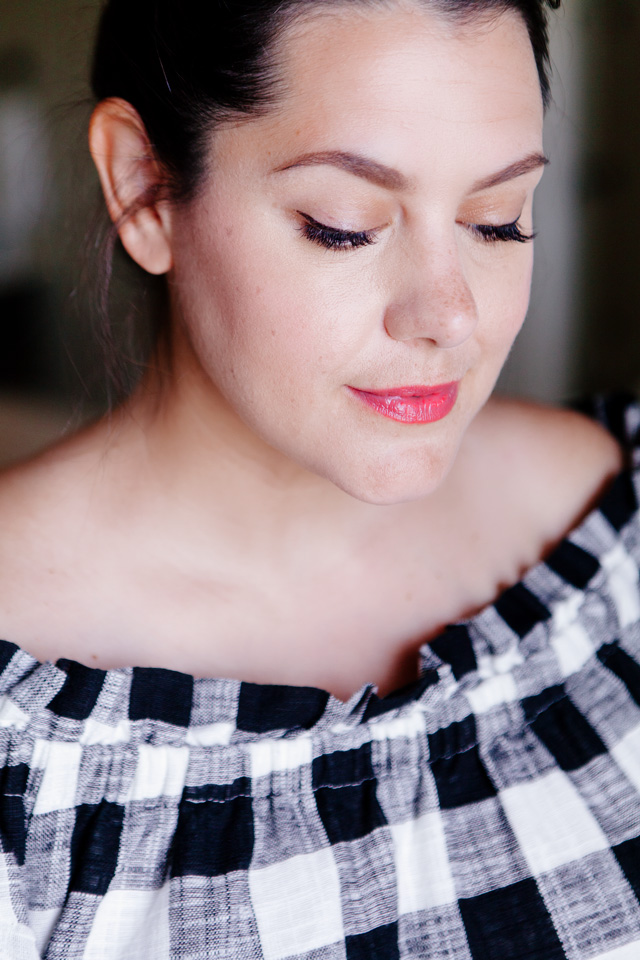 Sweet Fuchsia
A little bit more vibrant than the Enchanting Blush, it gives a bit more color in a slighter darker hue. You can find the shade here.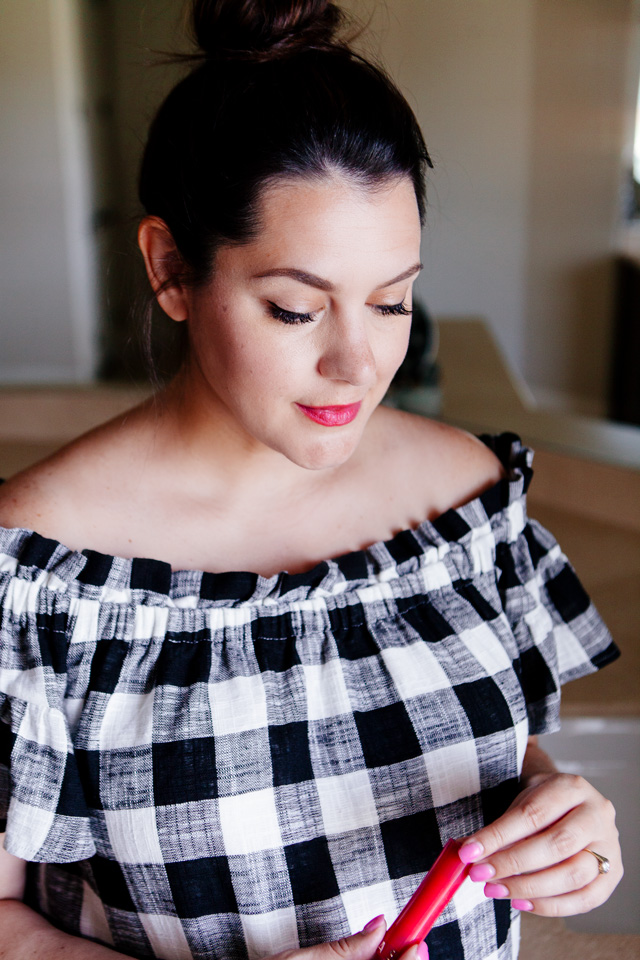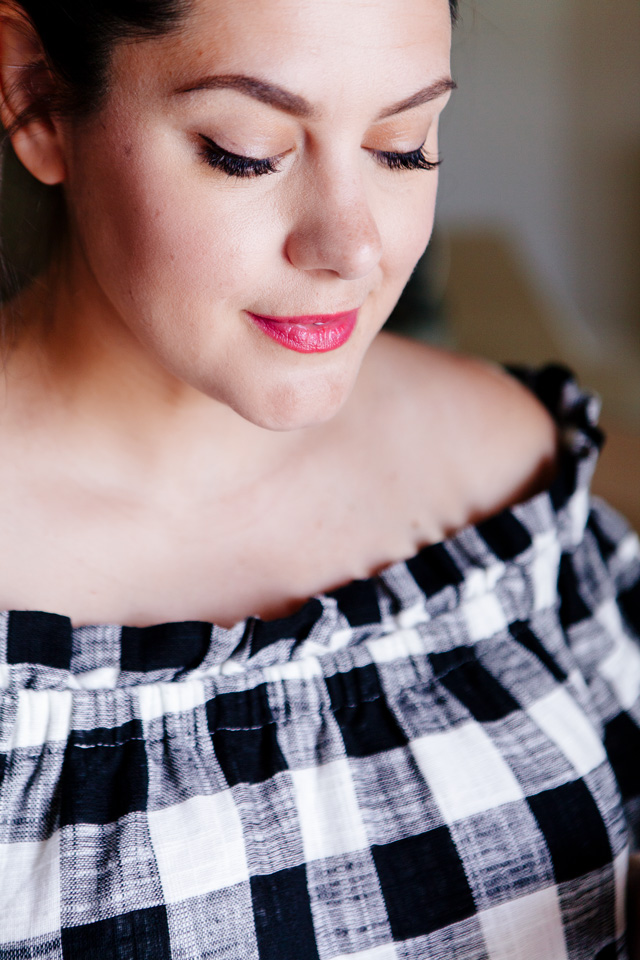 Subtle Peony
This one and the Gentle Coral are probably my two favorites for a more dramatic look. There is nothing subtle about this one, but it never once feels like lipstick! Amazing. You can find the shade here.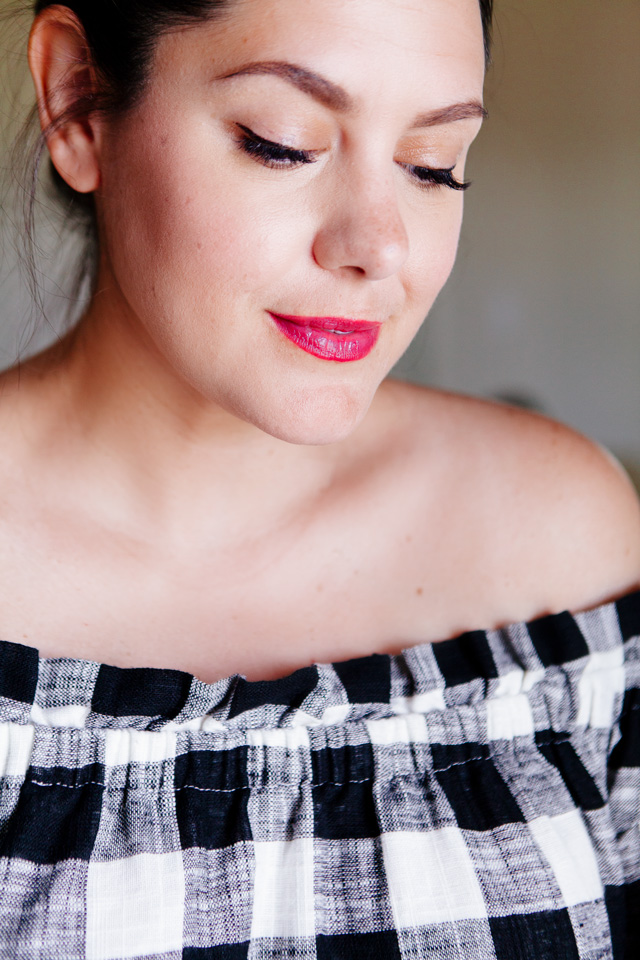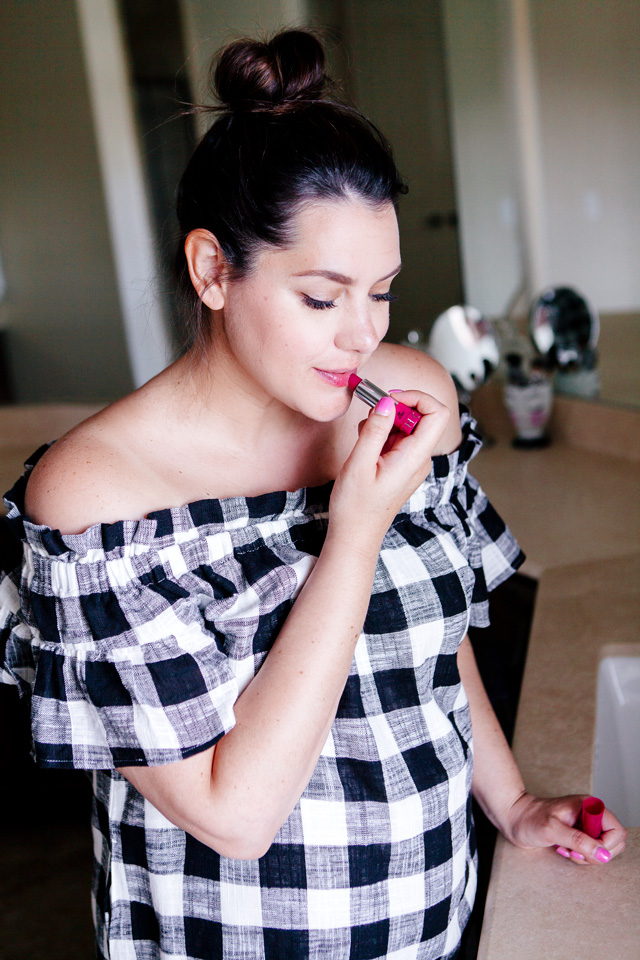 A non-beauty related PS: my dress is on sale!