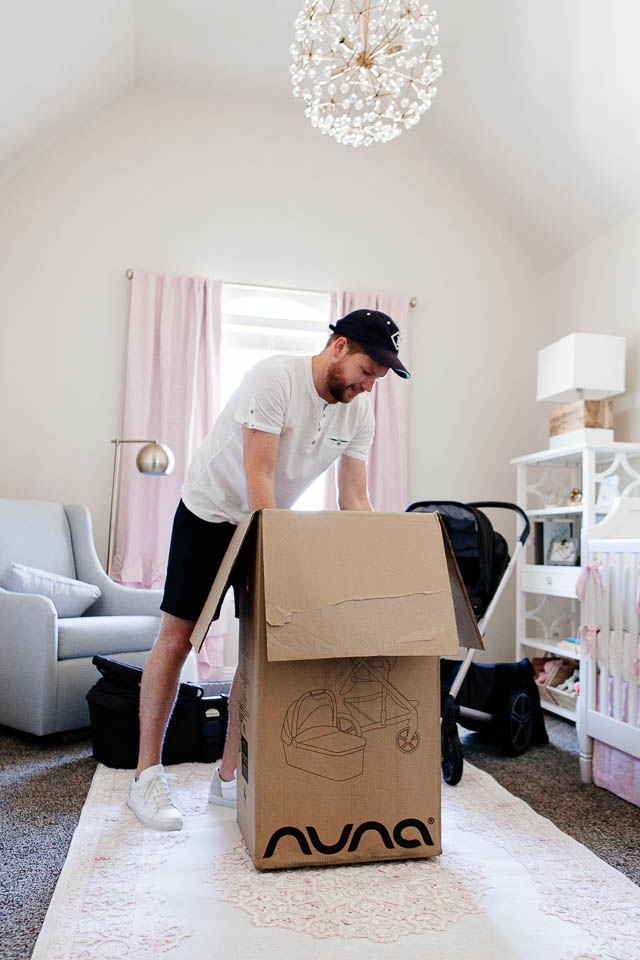 Going through pregnancy prepares you in a lot of ways that I worried about — would I feel that maternal instinct kick in? would I be able to handle more on my plate? Most importantly, would I be ready for her to come? (By 32 weeks, yes, I am SO ready for her to come.) It's been a journey that I alone have been able to feel every bump (pun very well intended) and every joy from the first trimester that I never want to speak of again to each night sitting so still, looking down at my tummy and watching her move and squirm and shake my entire stomach wondering who she will be when she meets the world. It's such a natural process of preparing to meet your little one and naturally I find myself preparing the house for her, our life for her.
So watching my husband go through his own preparation has been so sweet to watch here and there. He obviously isn't carrying our little girl so the process of preparation is different for him, as it should be. I find him researching the best gear for her or handling all the nursery requests I can possibly think of. Hang an labor intensive light? No problem. Put nursery furniture together within 30 minutes of getting it? Absolutely. I'll find him in the nursery fixing something else, or getting something just right. (Which is still a work in progress but hey, we've got a few more weeks right?) He is already her champion, doing little tasks that I didn't even think of and making sure they are done well and right. Where I am aesthetic, he is technical; making sure every detail is right and safe. I can rest assured that every manual will be read, because Lord knows I do not do instructions well.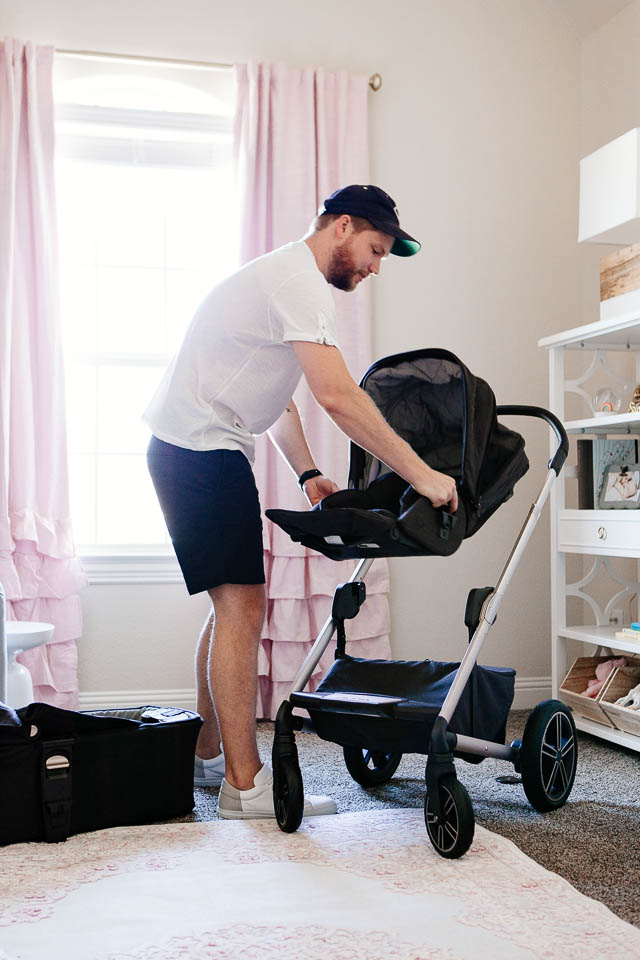 So when we started looking at strollers and car seats, we both really loved Nuna. I found their new Suited Collection and we both felt like it fused masculine qualities with feminine undertones. Since we will both be pushing and carrying the stroller and car seat, it makes sense to find something that works with both of our aesthetics. I can really go over the top with pink (see unfinished nursery) but the cool slate grey and the black just worked perfectly for her stroller and car seat. We both loved the tailored look of the stroller and car seat, with the detailed leather on the handles and edges. It's the perfect blend of B and I in a stroller. The other perk besides how pretty it is? It's SO easy to use. It folds down easily for travel — and I do mean easy because I can do it. Usually I'm not even interested in learning how to do technical things but this was literally a push of a button and voila! It's folded (which is also nice for storage since strollers an be so bulky.)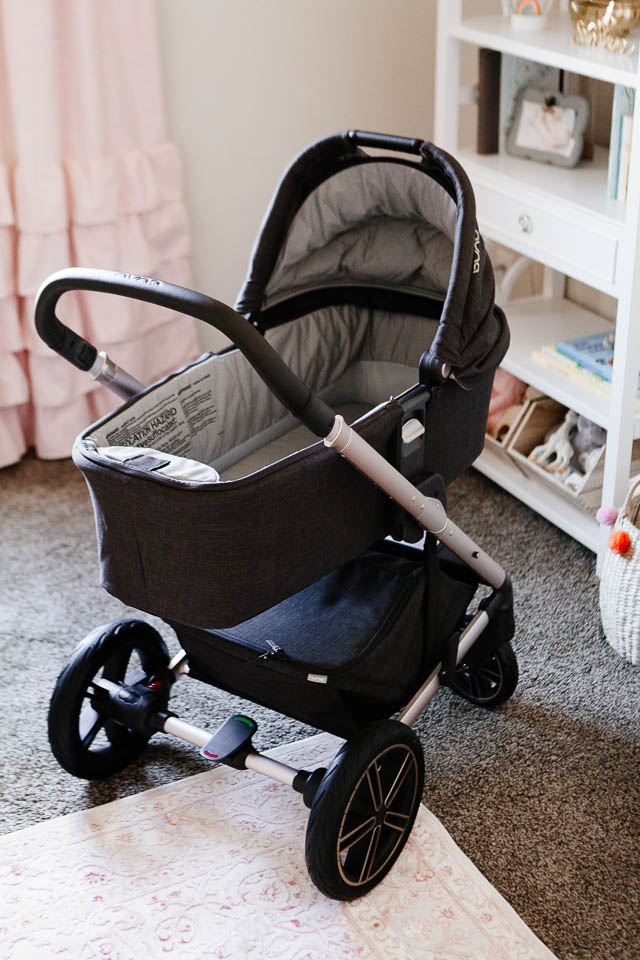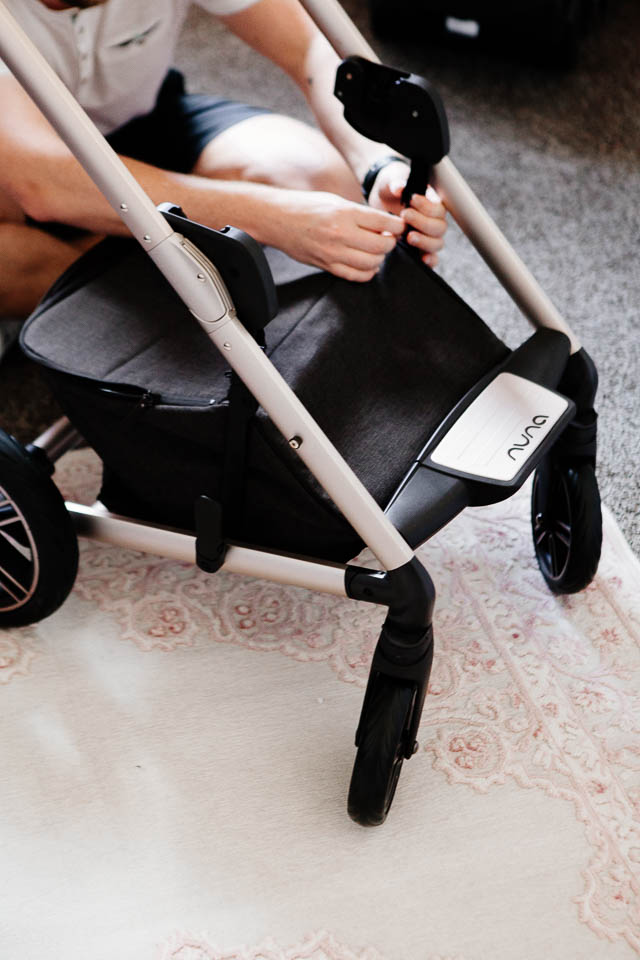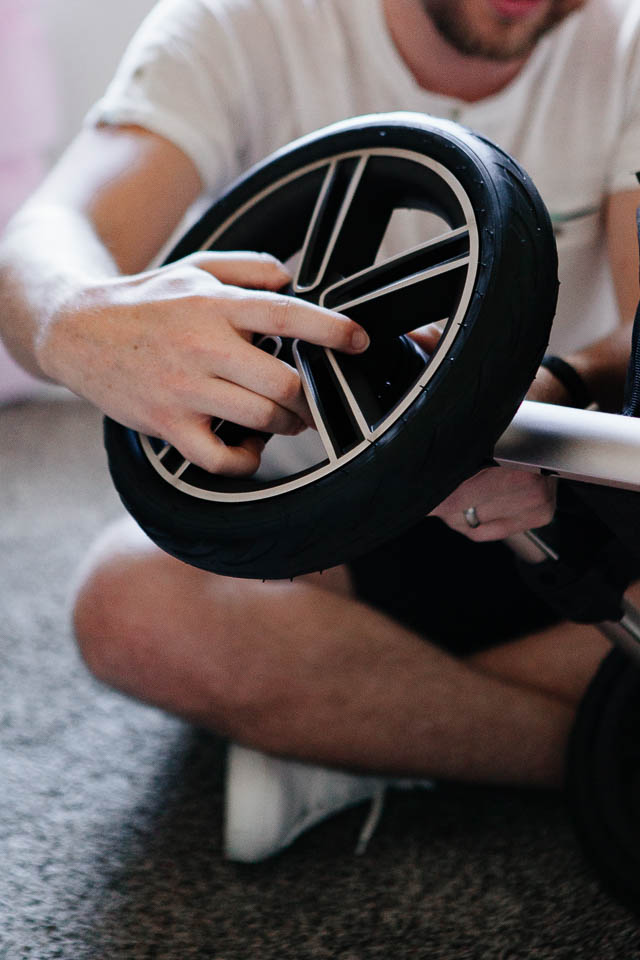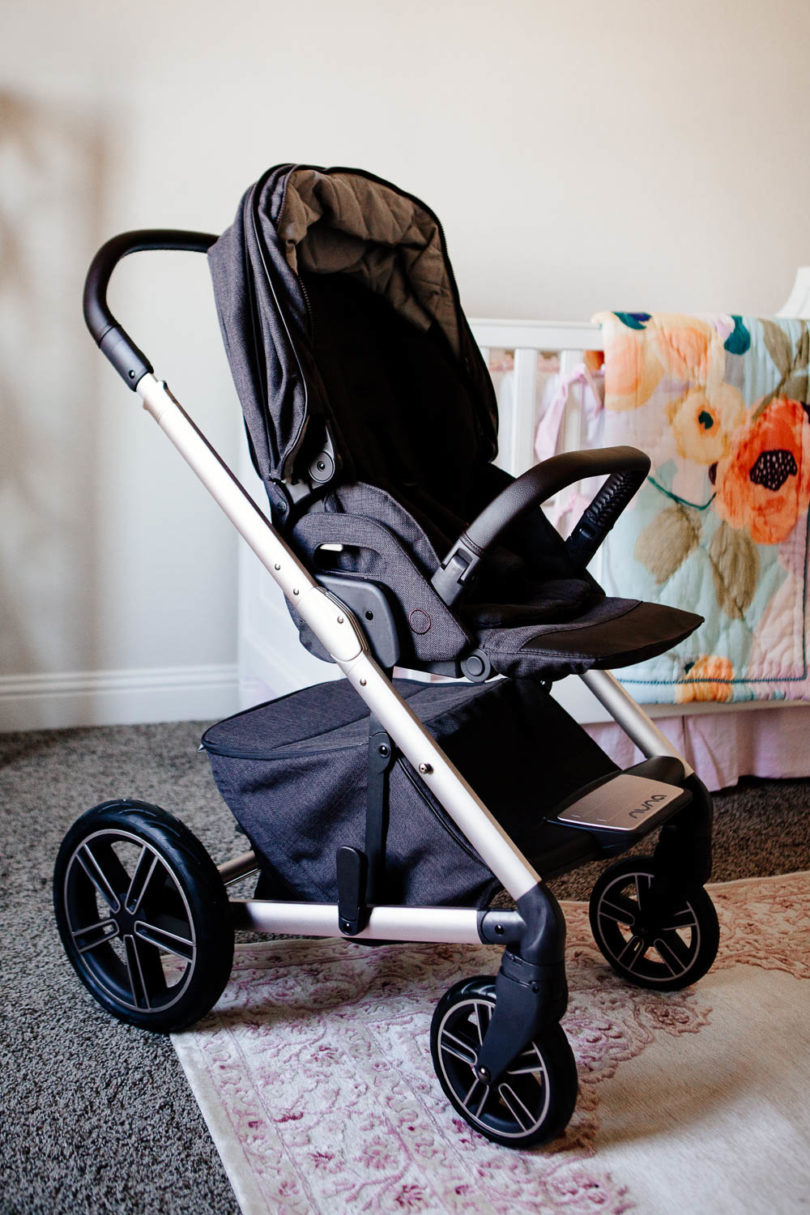 I never thought I'd be so excited for a stroller and a car seat but when we received it, we both couldn't wait to get it out of the box. B put it all together and I wheeled it around the house. We couldn't wait to put the car seat in the car, so much that we got excited and put it on the wrong side! (Don't worry a professional is going to install it for us at the hospital!) We've both practiced getting it in and out of the car, which is so easy. I remember helping my sister with each of her kids and I have to say — car seats have come a long way. A press of the button and this car seat pops right out. And another perk — this car seat easily works with the stroller frame as well, so technically there are three options — the stroller seat, the bassinet, and the car seat.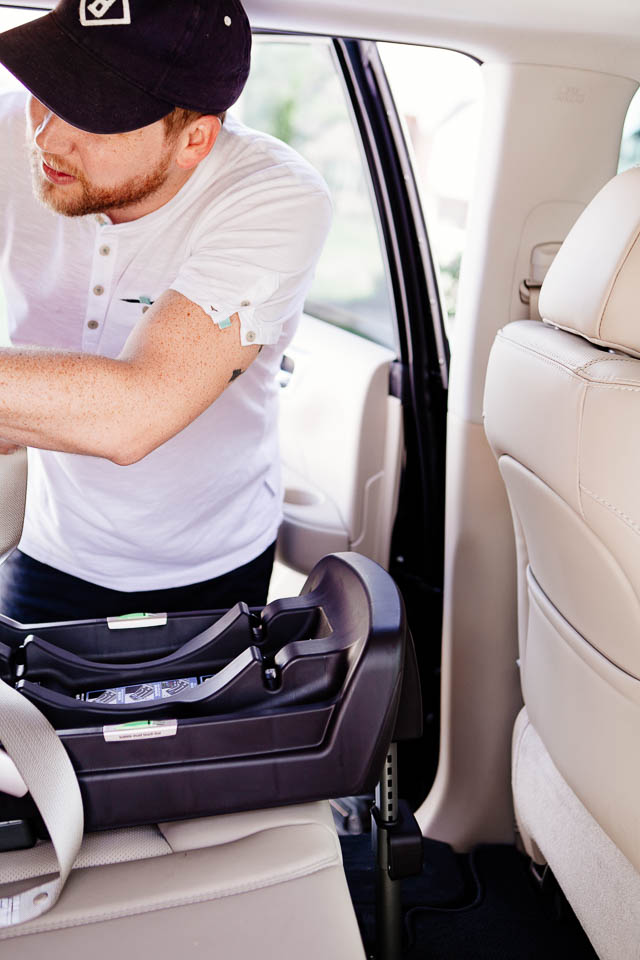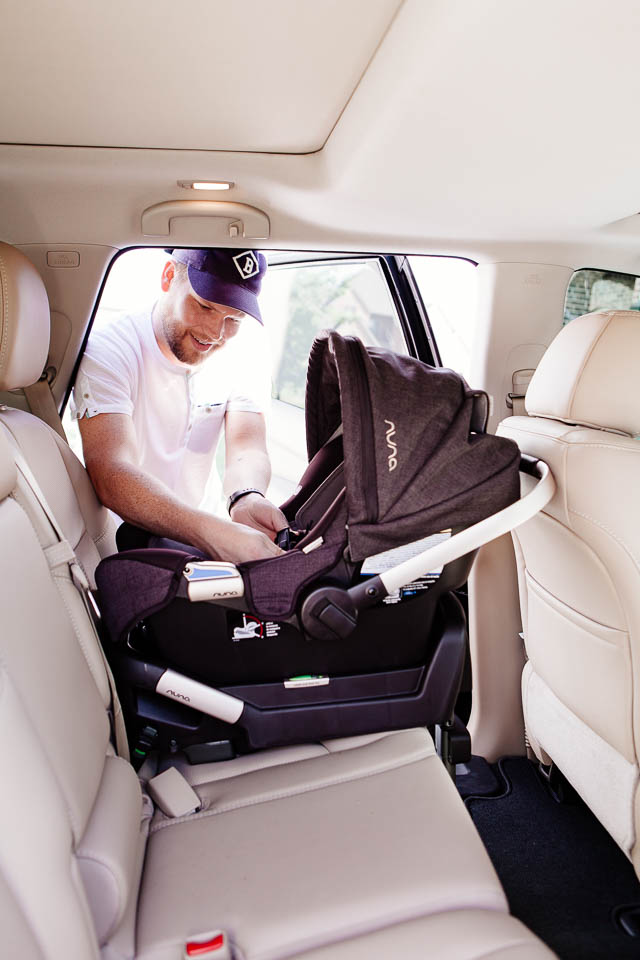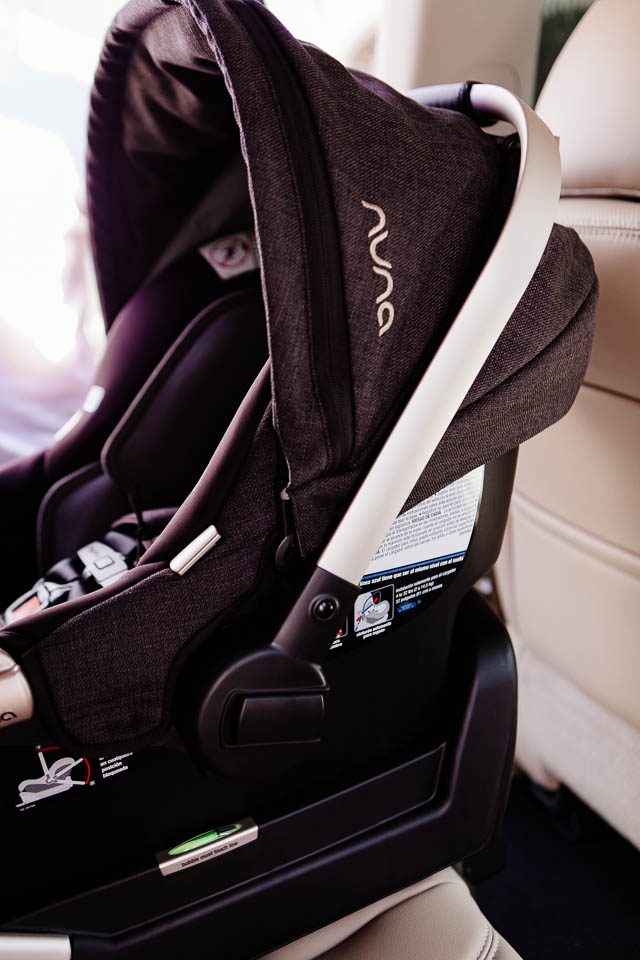 So while we've still got a few weeks, it's been fun to prepare for her with B and watch him start his journey as a father. If you are looking for a great Father's Day gift for an expecting dad, I always think gear is the way to go. It involves the dad in a special way and makes him feel a part of the process.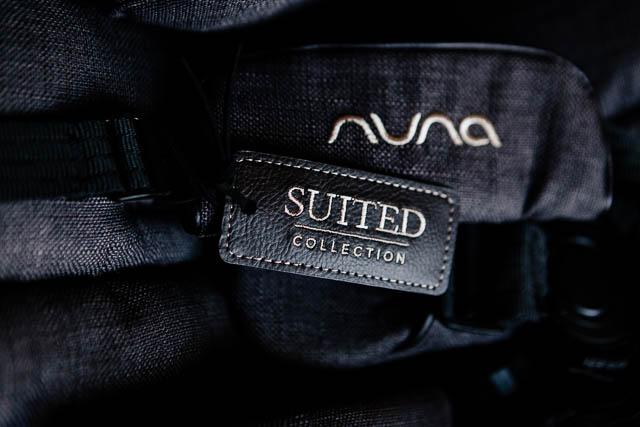 *Special thank you to Nuna and their new Suited Collection for sponsoring this post!
You can find all of Nuna's products at Nordstrom.
SaveSave