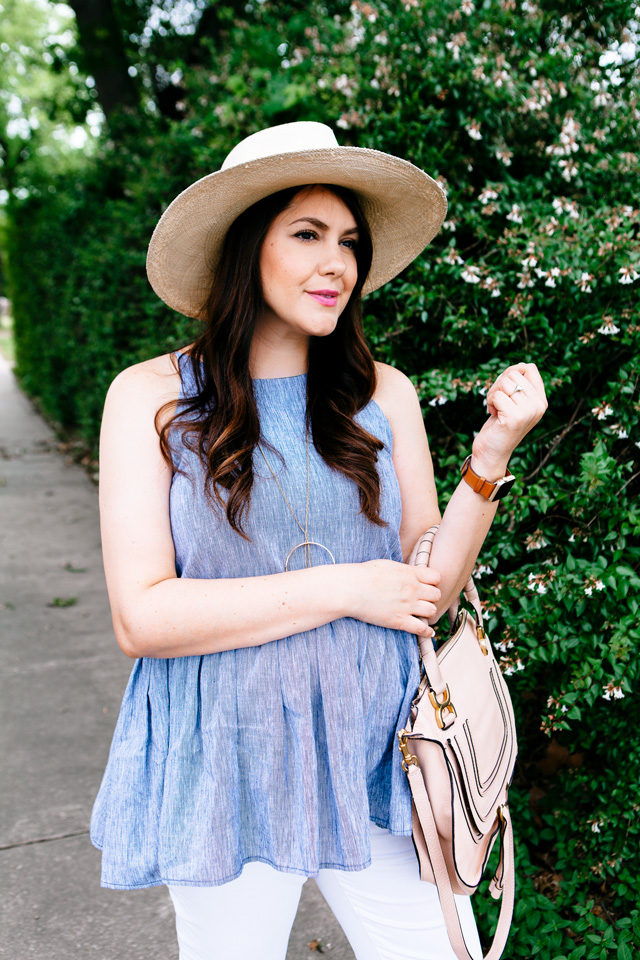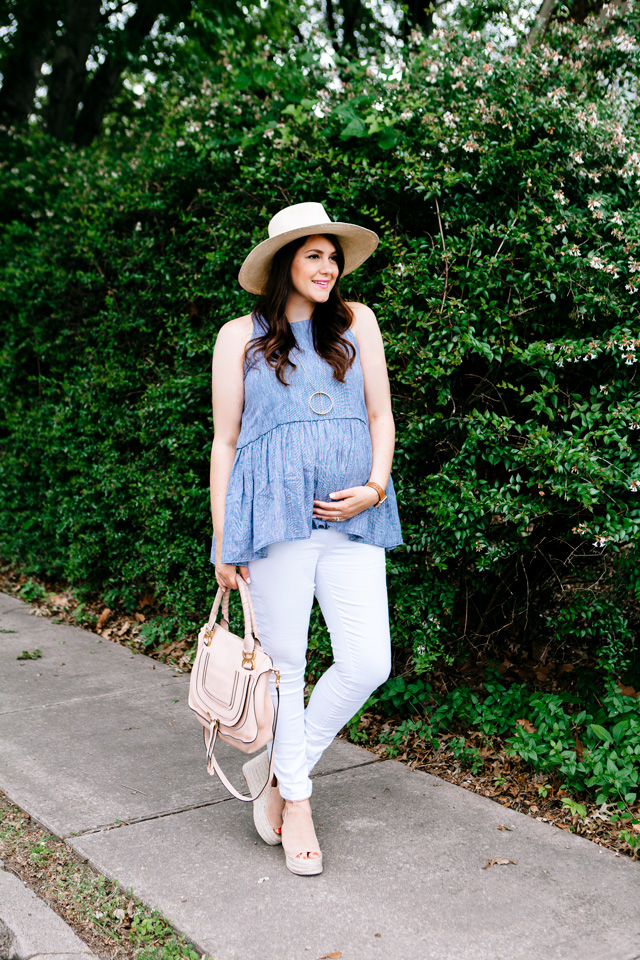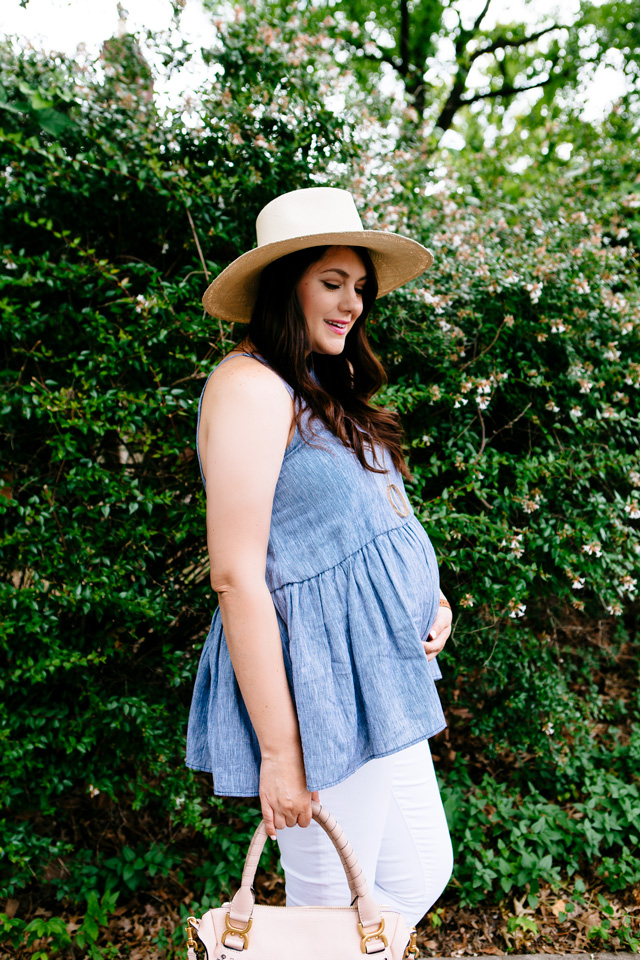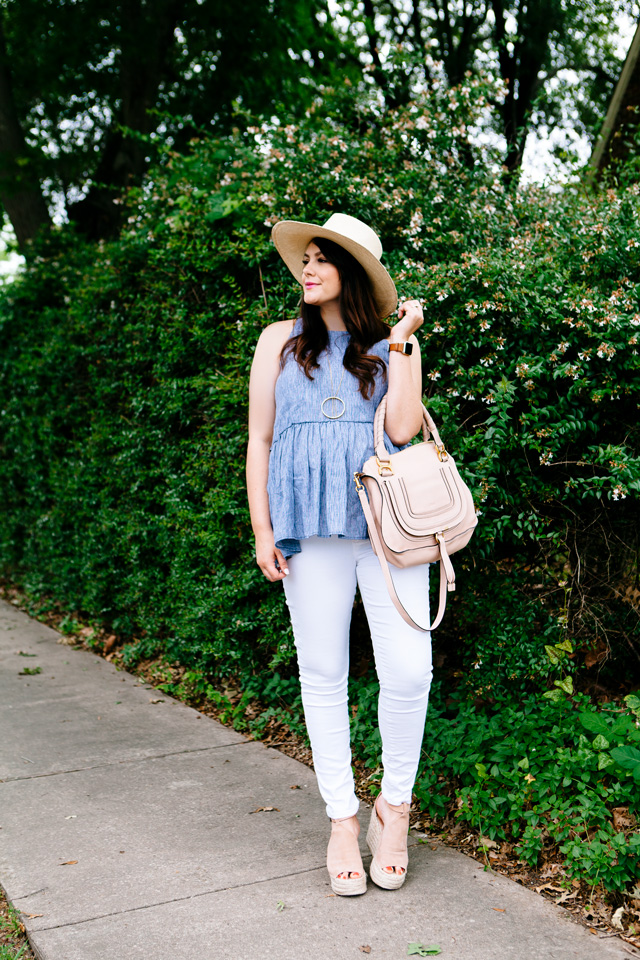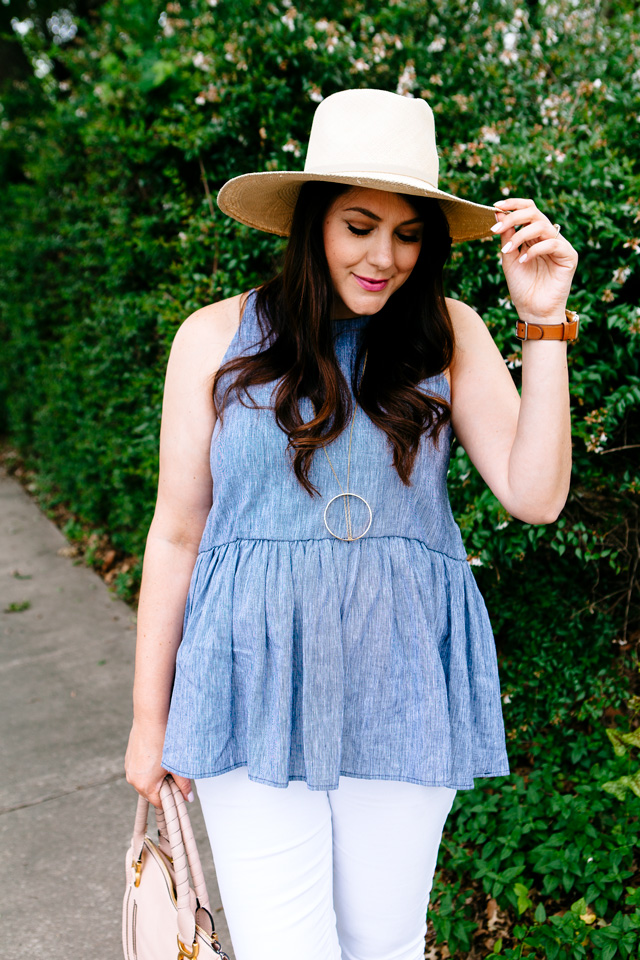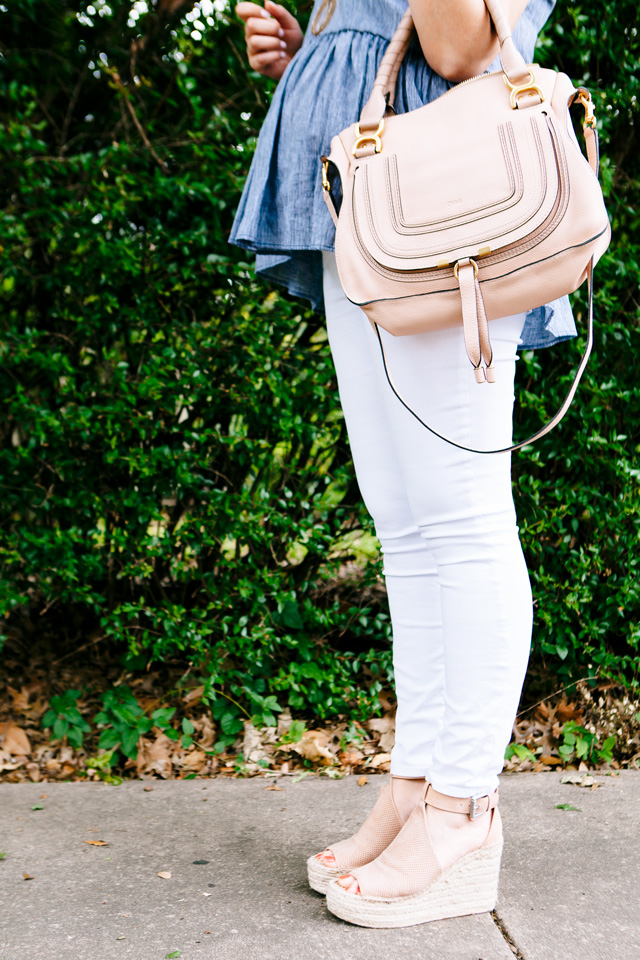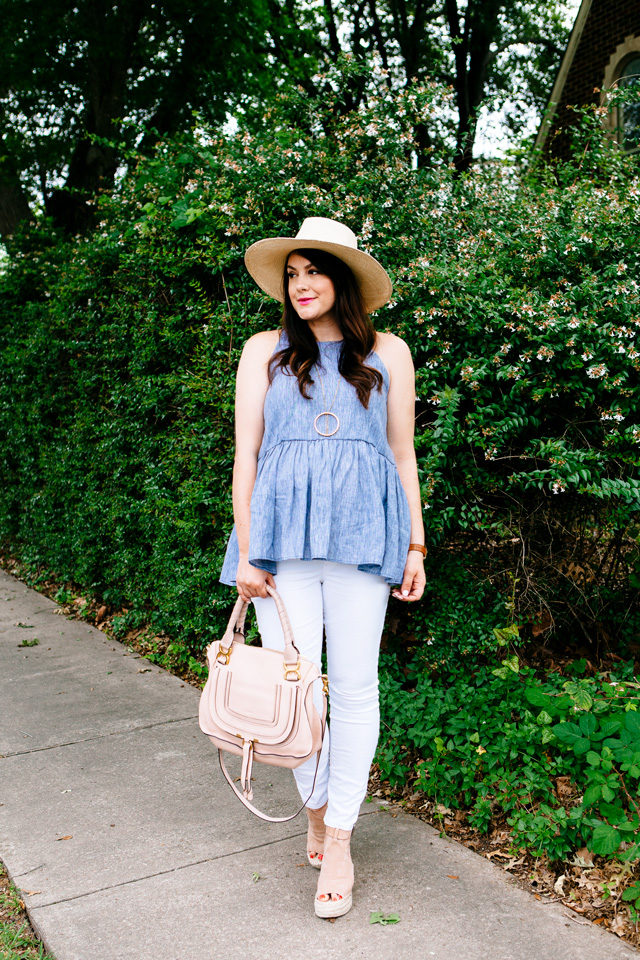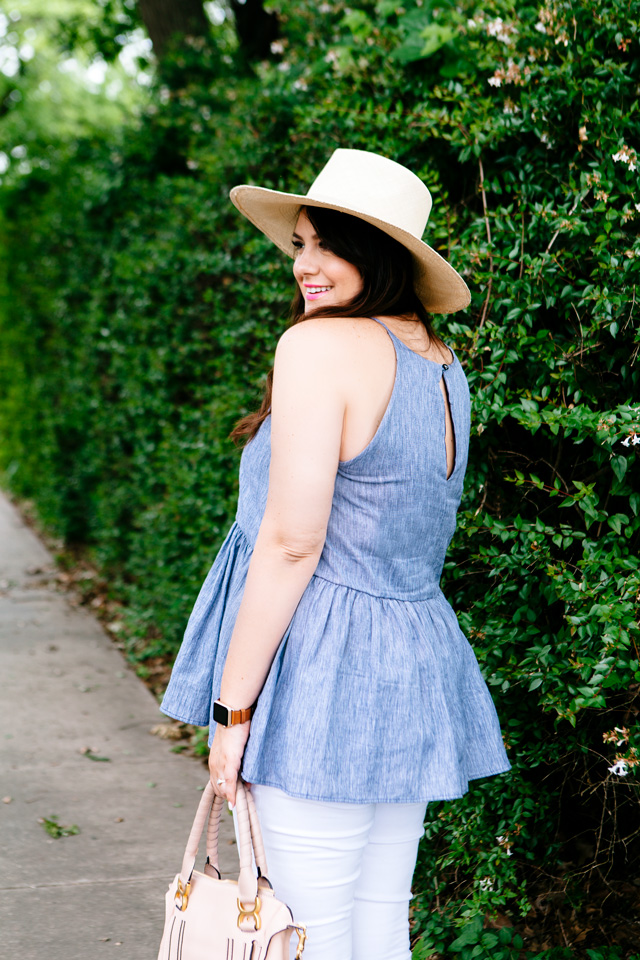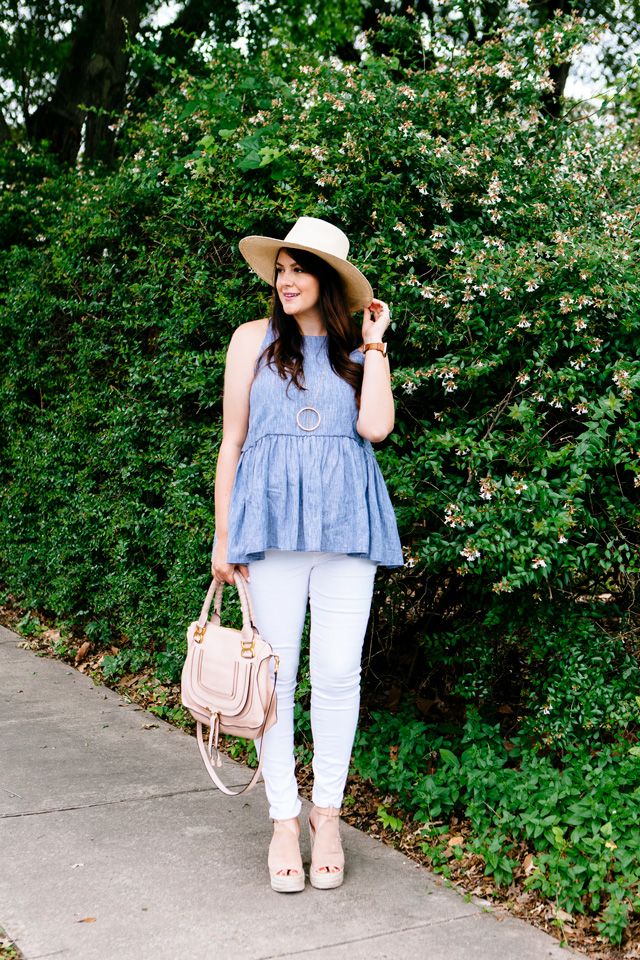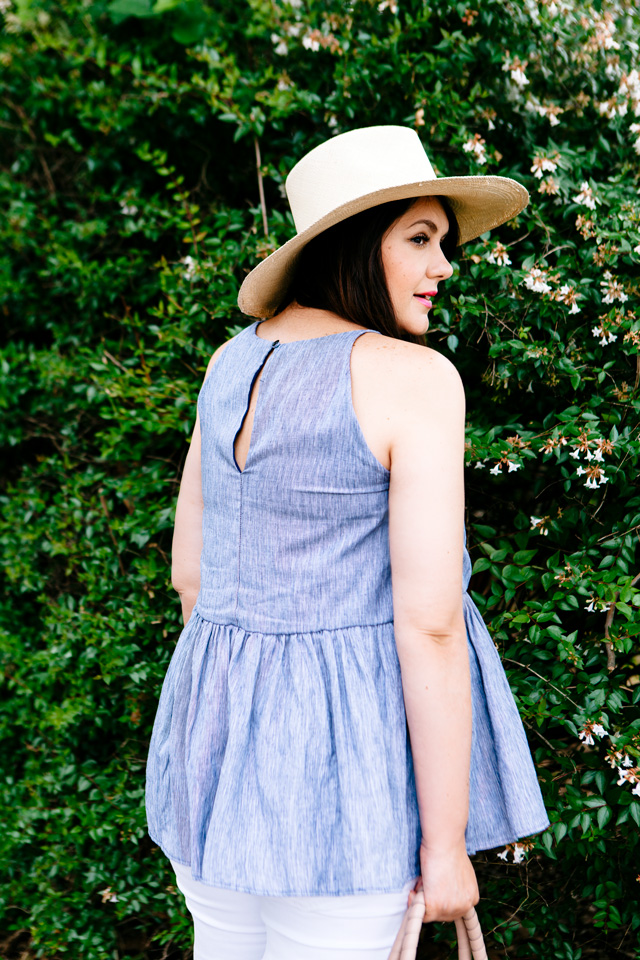 I'm at once delighted and amazed this peplum tank works for this pregnant lady. But it does so I will not even question it. It is the most darling shade of stripes which kind of comes off like an updated chambray. It's basically a perfect versatile summer top as it works with white jeans, cut-offs, or a pair of colored shorts. I love a top that comes with options.
Oh and the best part? It's $39.  Close your jaw, you're drooling. If it came in multiple colors I'd buy all of them. But for now I'm very happy with this almost chambray; it's basically a neutral in my closet. You can find this fabulous peplum tank here. (Fit info below!)
Have you ever noticed that I am either all jewelry or none at all throughout the years? I go through phases with jewelry where I love to wear it and other times where I just forego all together. This Jenny Bird necklace has revived my love for daily jewelry. I wear it ALL the time. It's just so interesting and pairs so easily with every style. It worked with my dress yesterday and then slides into this outfit today effortlessly. And now I'm on the hunt for more necklaces like this — kind of a subtle statement look. Of course you know I'll let you know what I find.