This post contains two of my very favorite purchase of this pregnancy (Sans maternity jeans, which we will get to later). A striped pencil skirt I bought on a whim and this maternity tee from Hatch have been life savers. And of course they are! A knit skirt that stretches? A perfect tee that goes with jeans, shorts, skirts? No brainers, here. But this skirt isn't just for a one note look, oh no, it works all week long. I present Exhibit A and B.
From Weekday…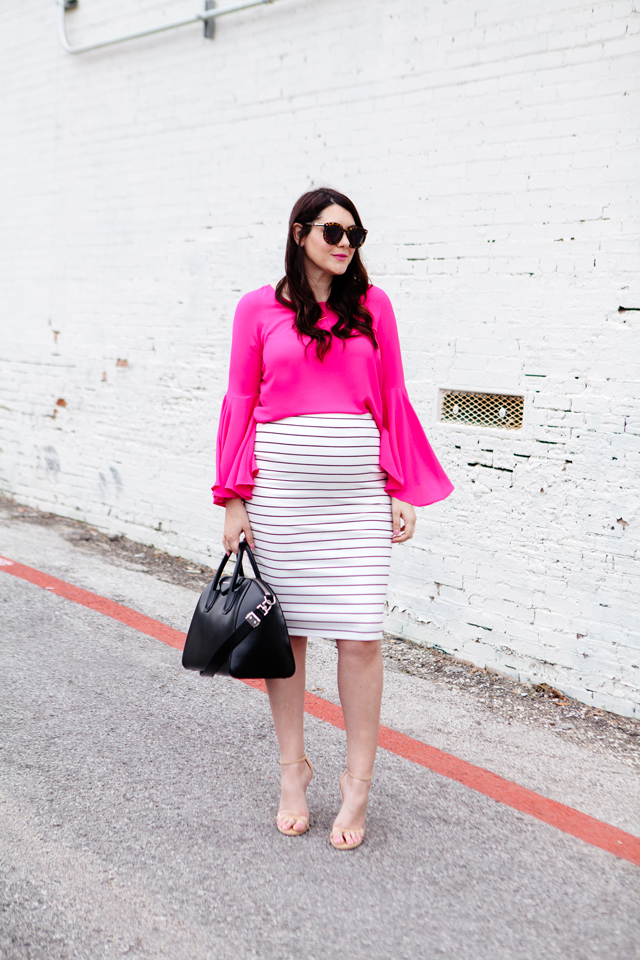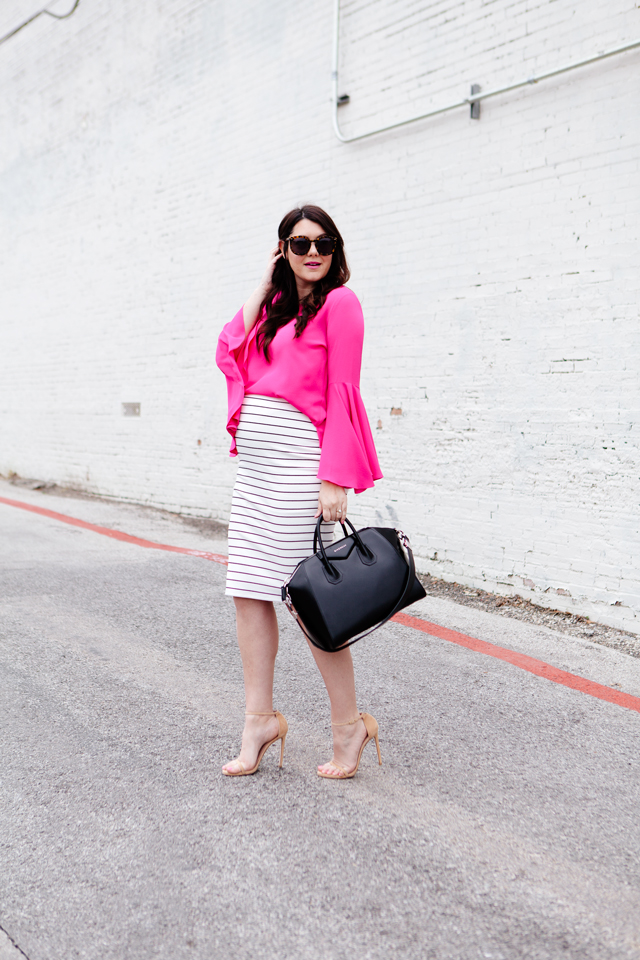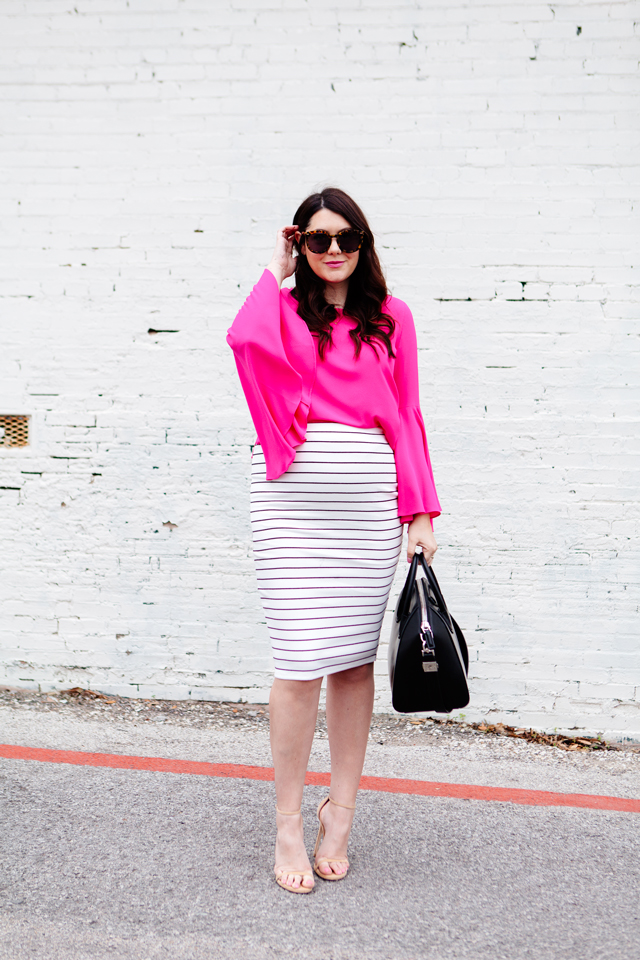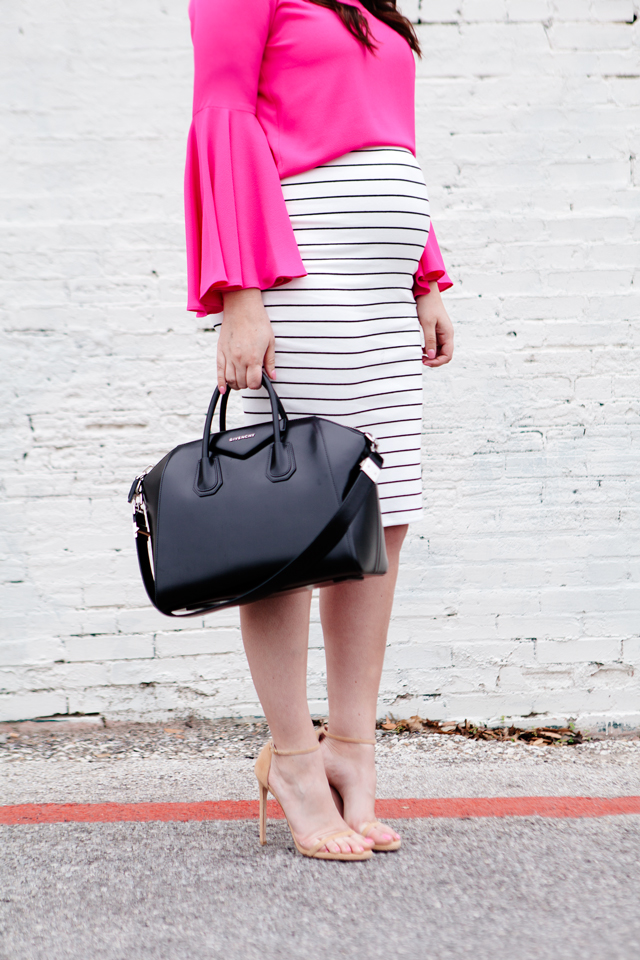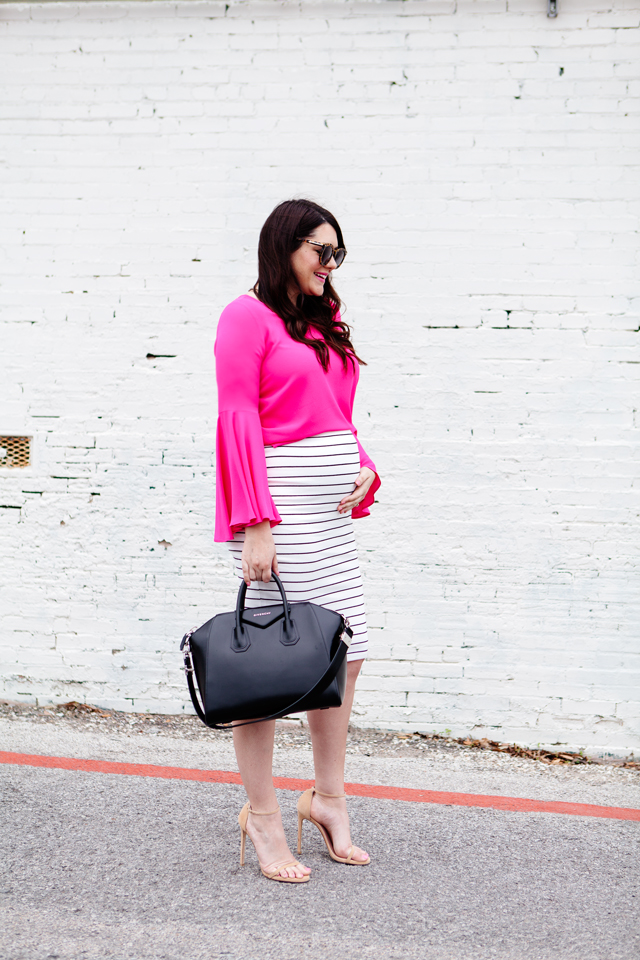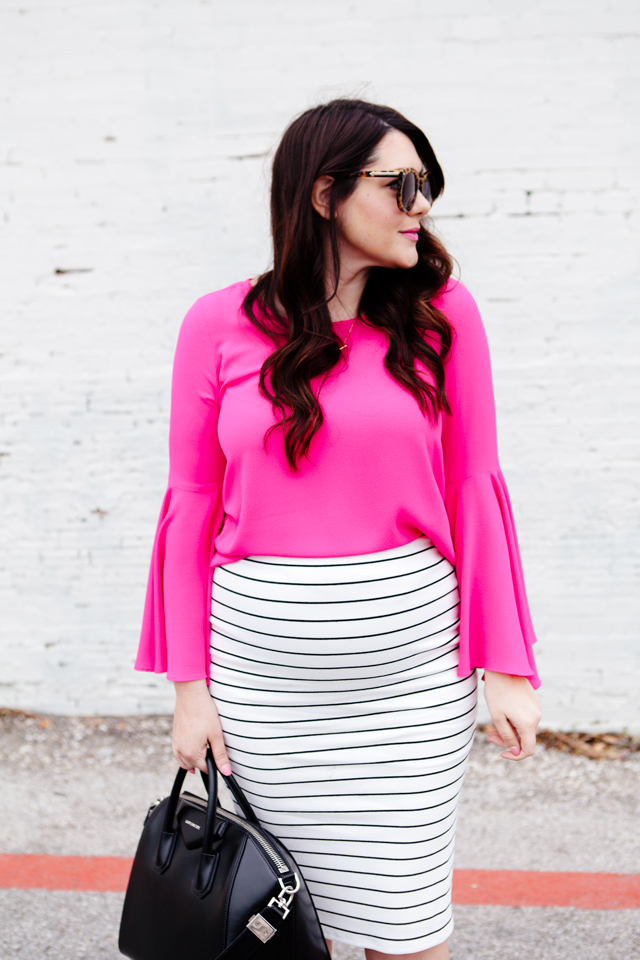 to Weekend…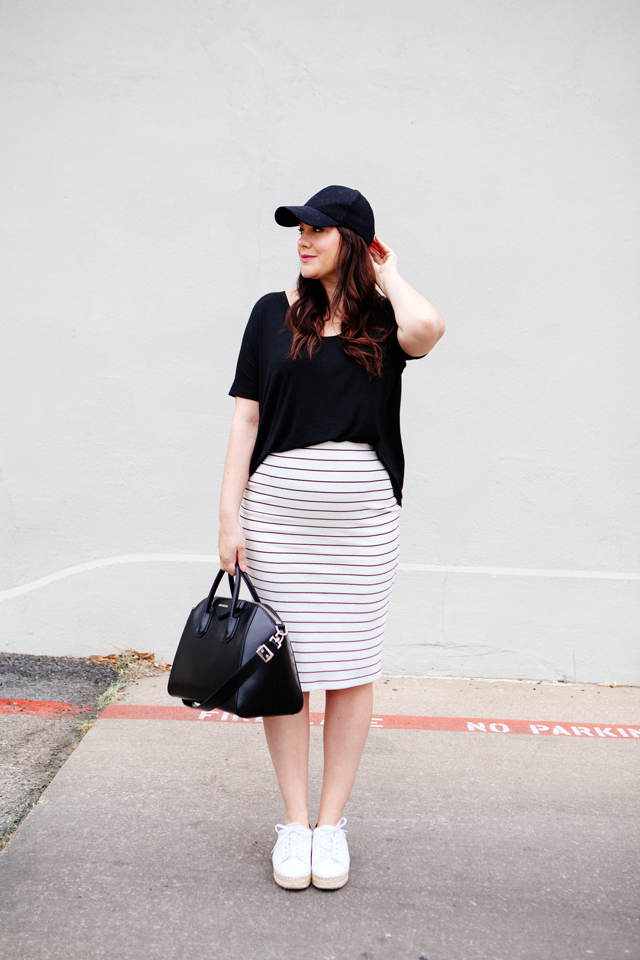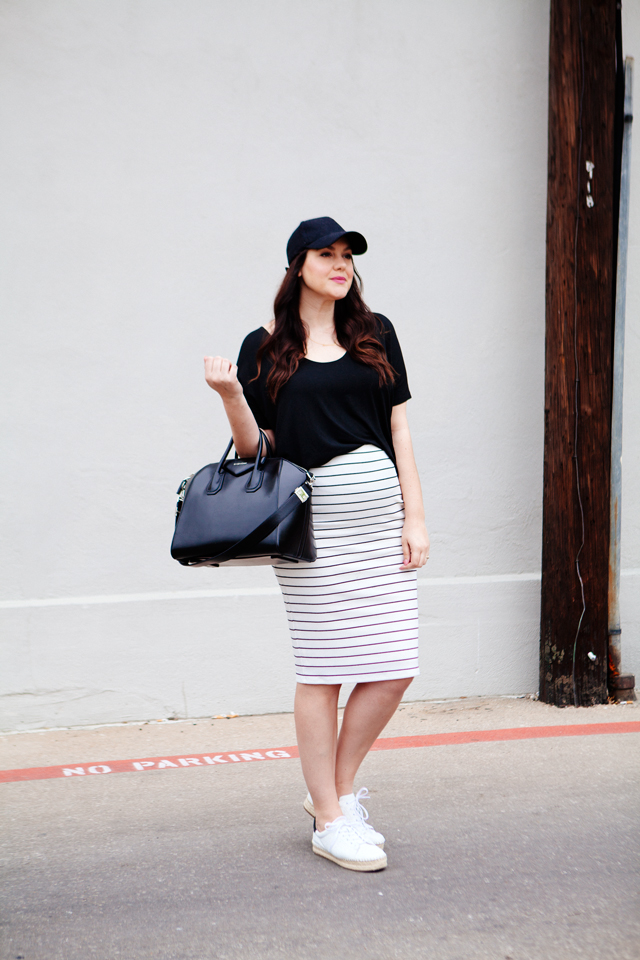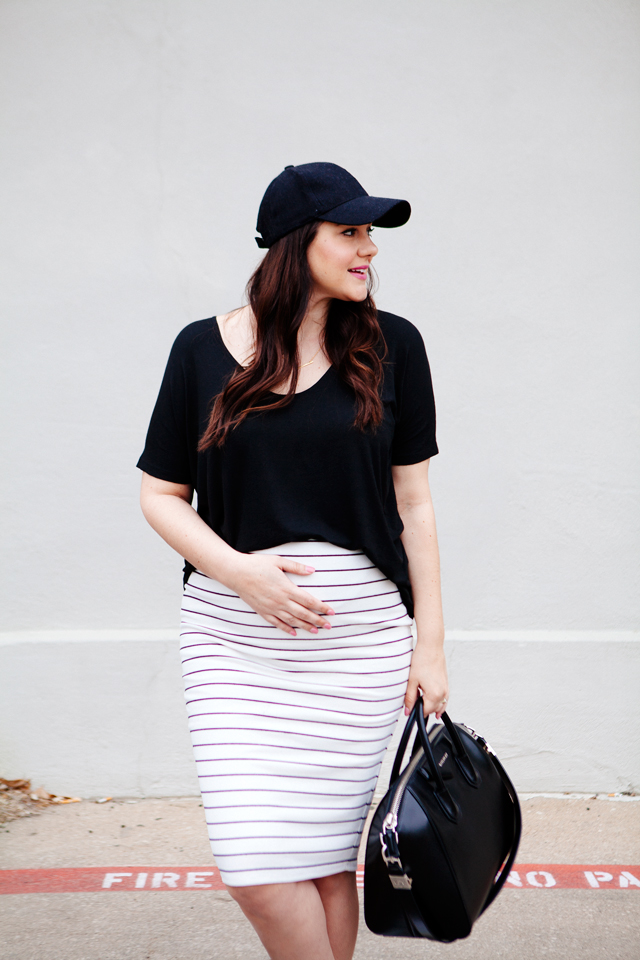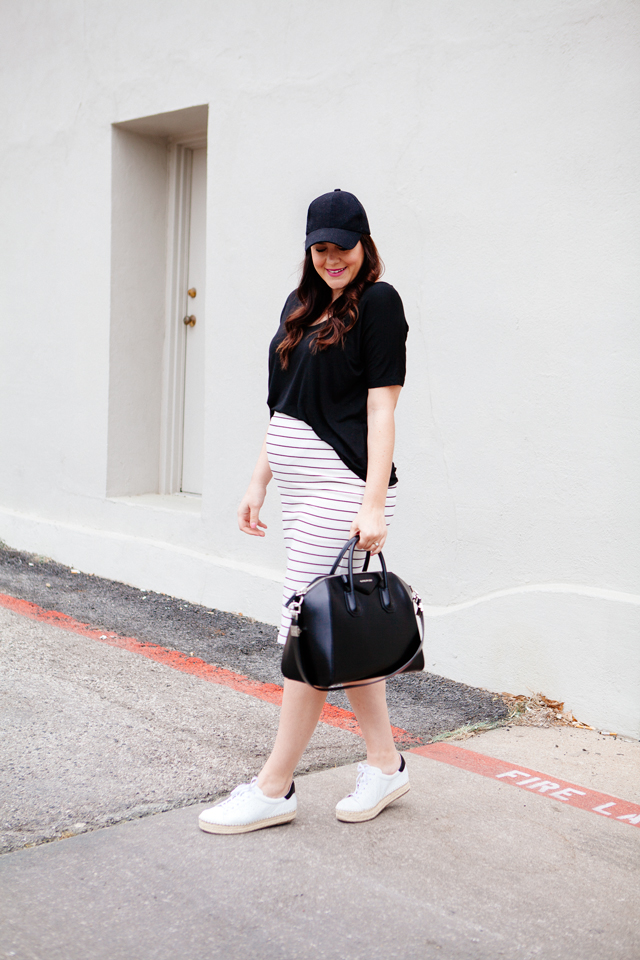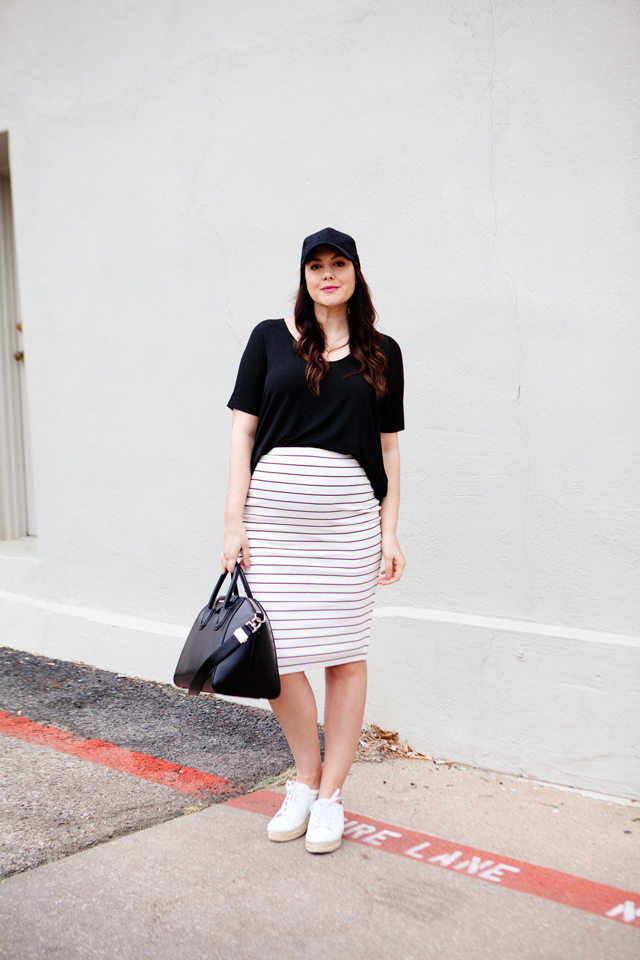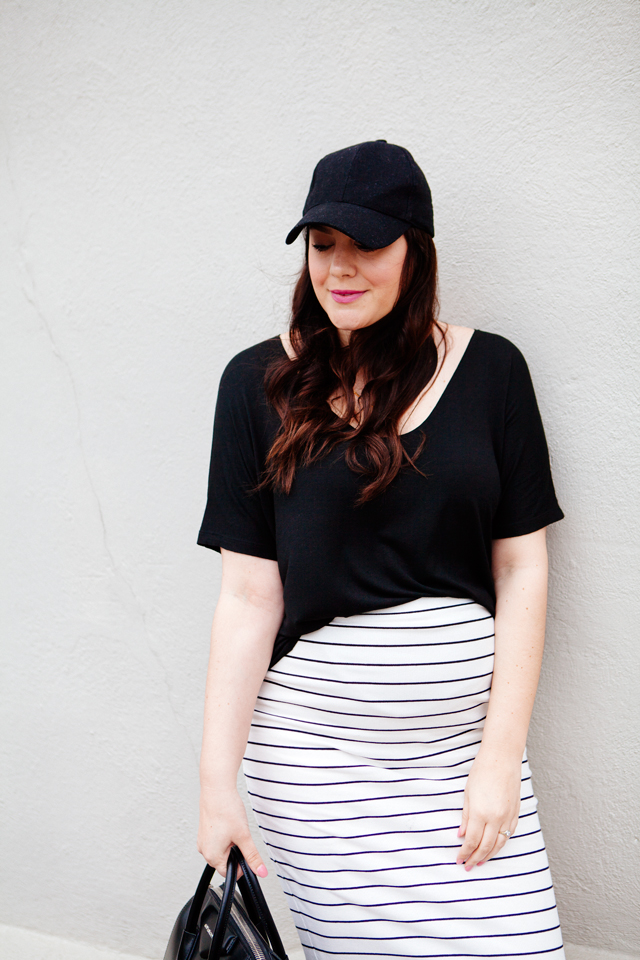 Here is thing the with trying to still wear straight sizes / non-maternity clothing while pregnant: tops are short. That's just the way it is. And if you are tall or have a long torso, well then they are very short. Guess what though? You might not be able to wear those tops with jeans but you can wear them with high waisted knit skirts. And let me tell you, there is not much more comfortable than a stretchy knit skirt. And let me also tell you the one I'm wearing in these photos sold out faster than I could get it up on the blog! BUT there is one that is so freaking similar I can't even believe it and it's the same price. Find the similar one here! I've linked a few other knit skirt options below too!
I have worn this skirt way too much since buying it. I'm on the hunt for more just like this. But I love this striped look and you know what? It will work for now and later. It's not a maternity specific skirt, so double points for this wearable essential now and after baby.
Since I loved this pink top so, so much I bought it on a whim — without thinking through the whole what am I going to wear it with detail. Small detail right? Luckily I realized this skirt is a complete life saver for short tops. And voila! A perfectly weekday appropriate outfit.
As far as weekend goes, I wore this last Friday as we were heading out of town. I decided to toss on a hat because well somedays are hat days and I've loved having a simple black hat to toss on during the weekends. This top has been an essential for me — I bought one in white and black because I knew that they'd come in handy throughout the next few months. A simple front tuck into the skirt and once again, the most comfortable outfit and I still look pulled together.
Here are a few other knit skirt options that aren't sold out!
God bless knits. That's all.
(PS: not pregnant? Good news! All of these pieces besides the tee are non-maternity!)