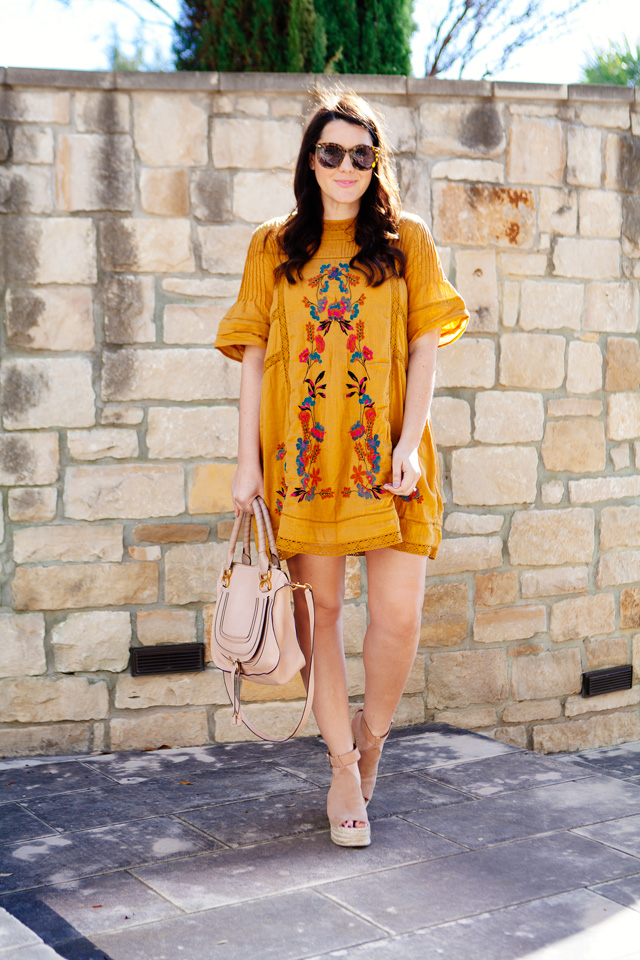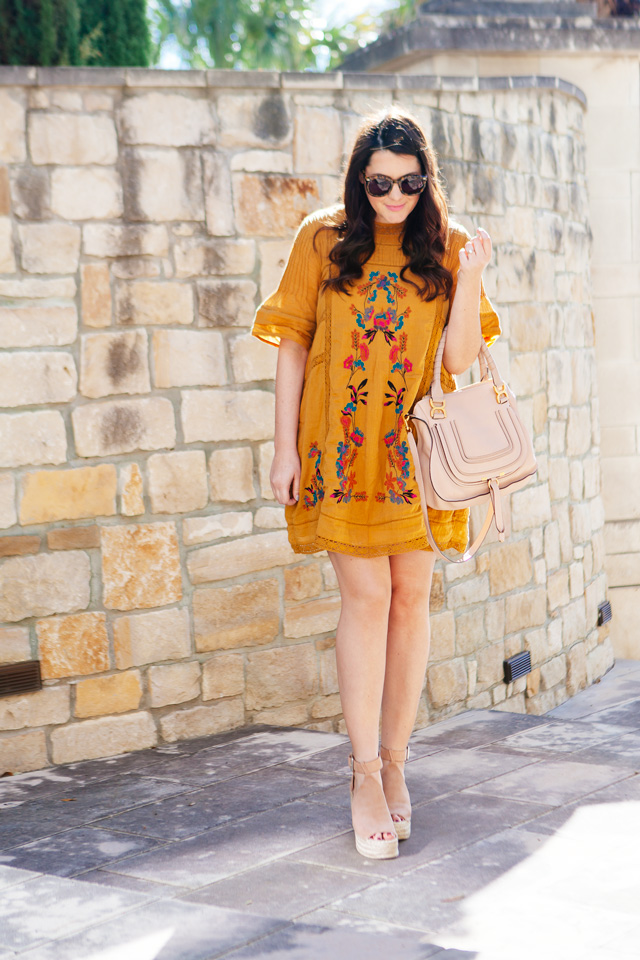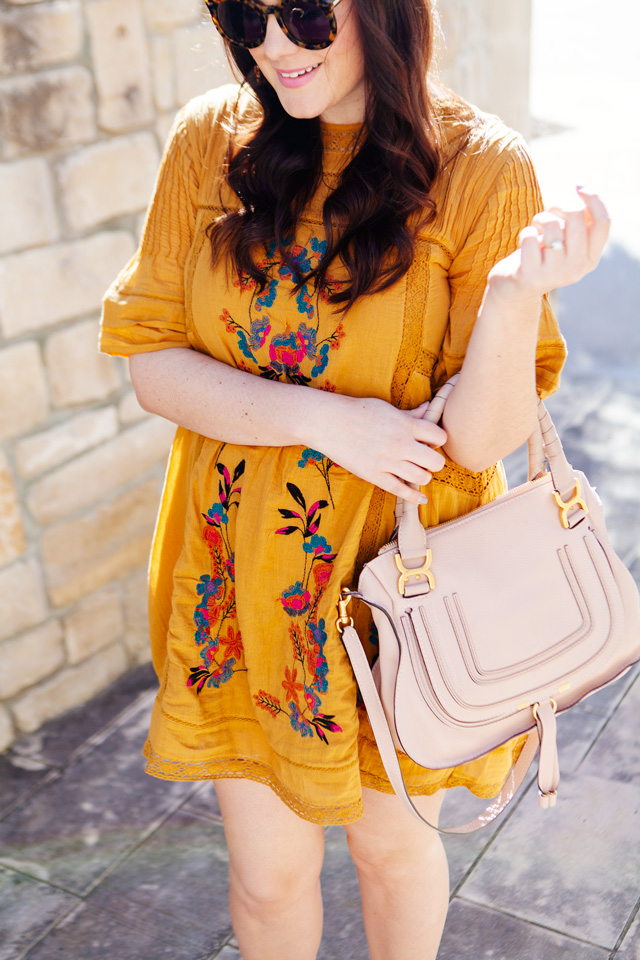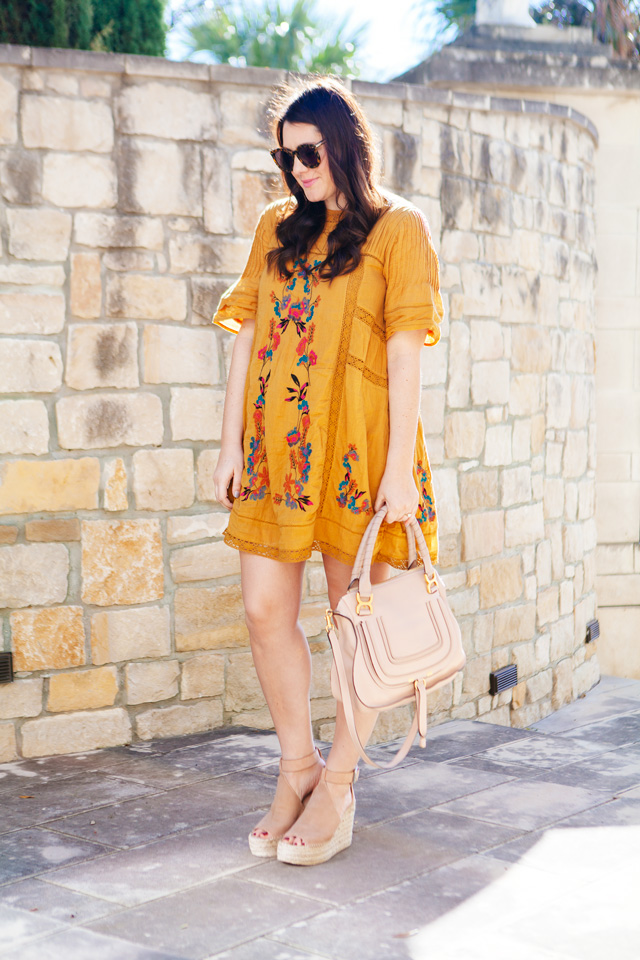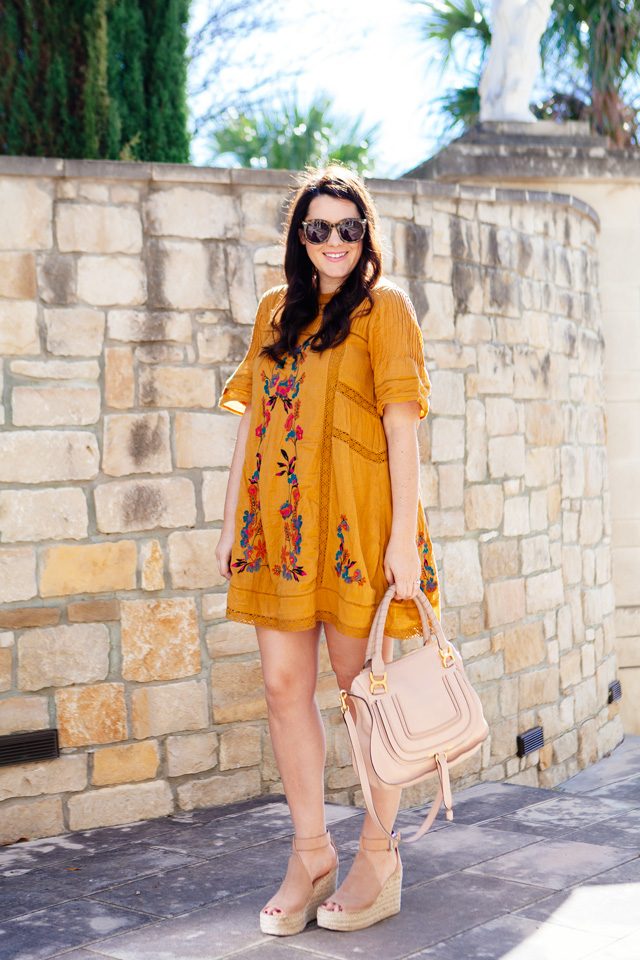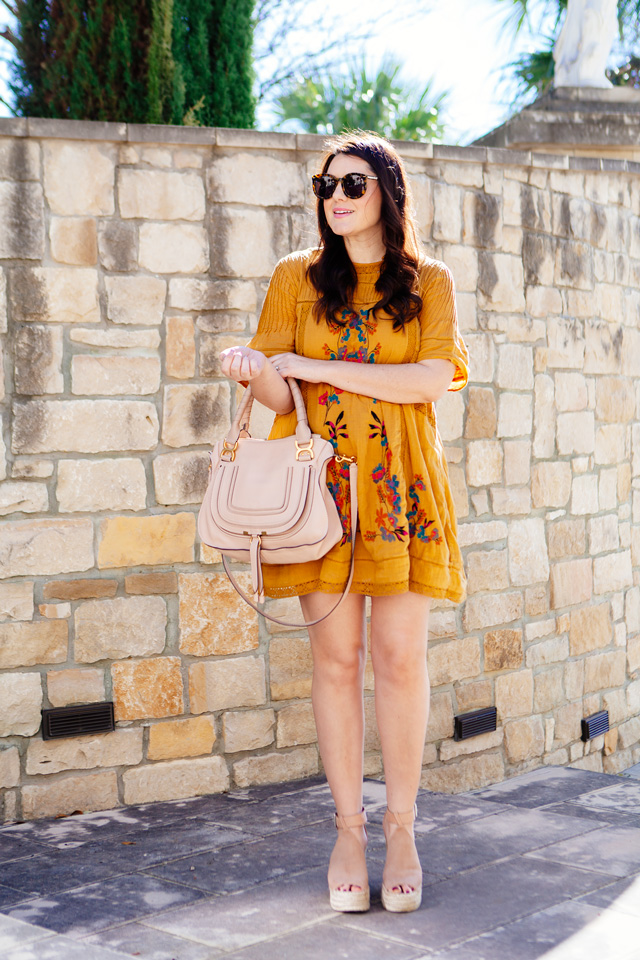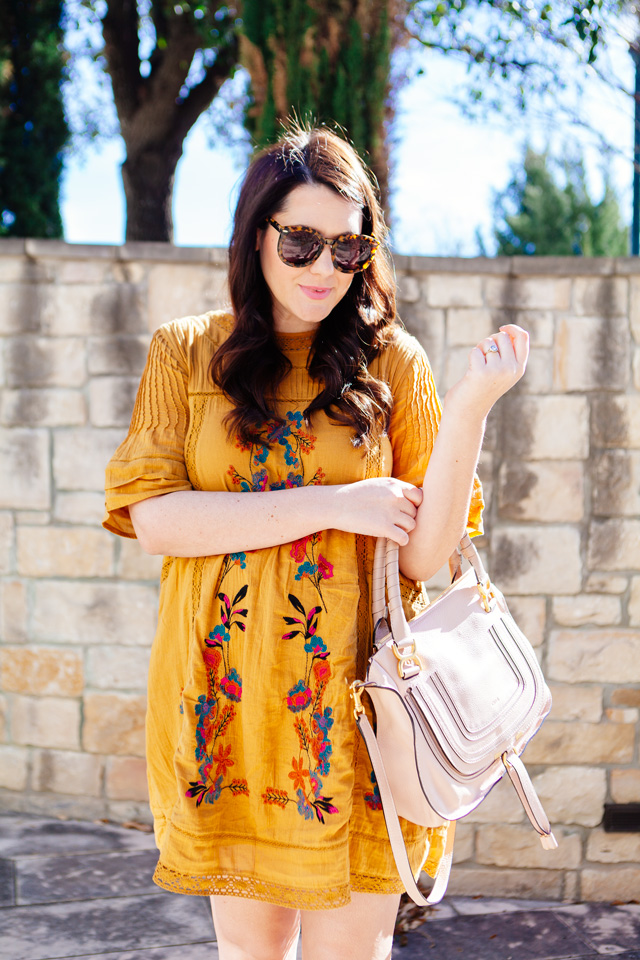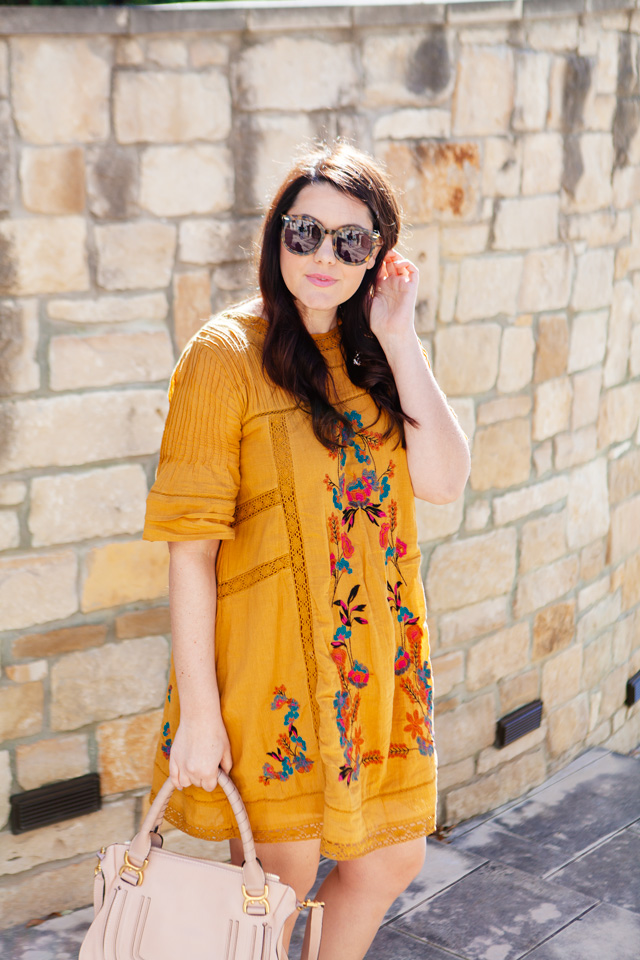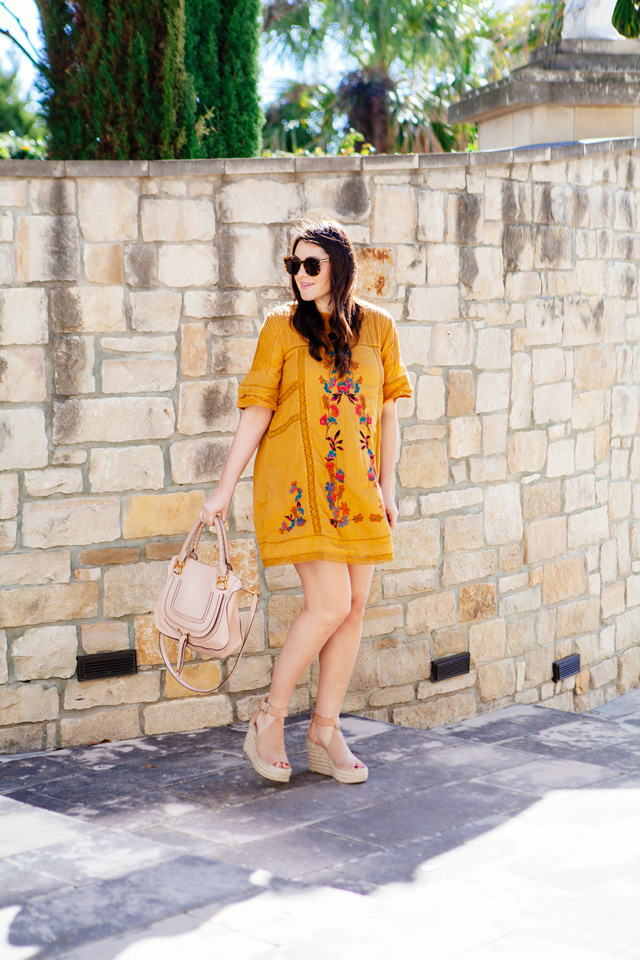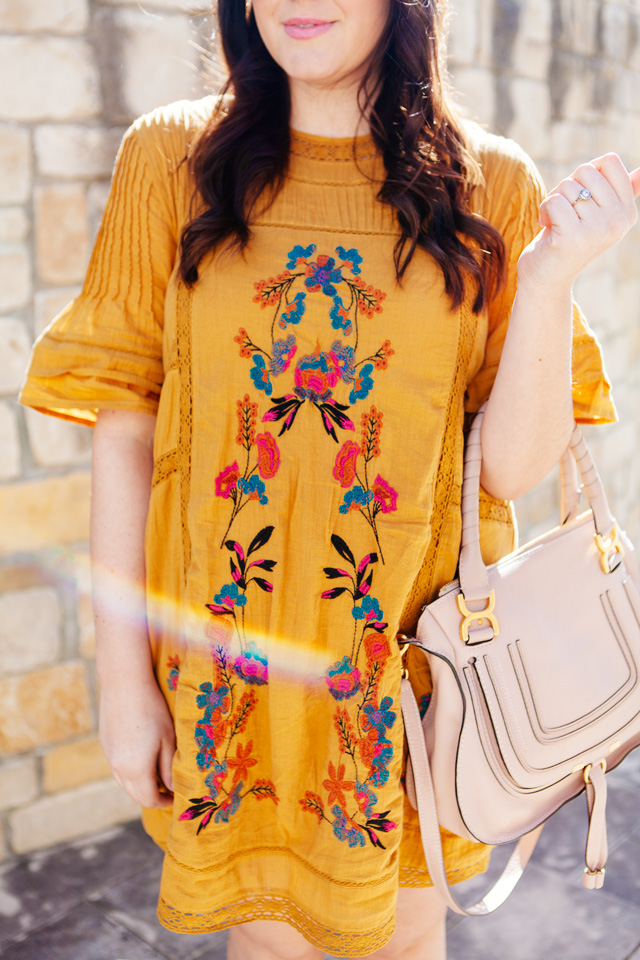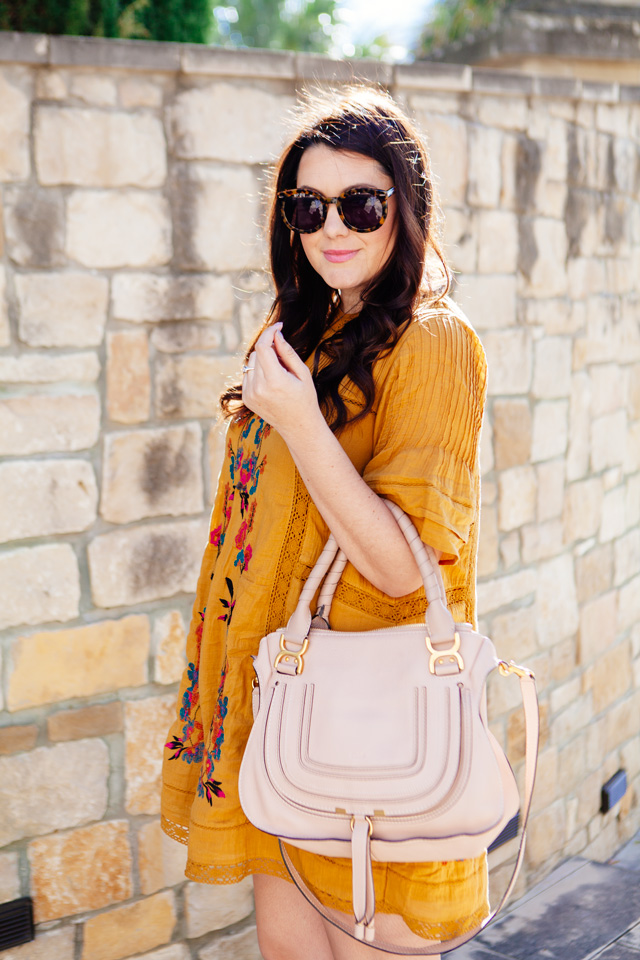 Hello March! And also hello spring — at least for us here in Texas. I know technically we are a few weeks away from the first 'official' day of spring, but if I'm wearing a yellow dress with sandals then in my book it's officially spring. Those are the Kendi rules. (Also if we get a dump of snow this month I'm gonna be cursing nature for going against my rules.)
So I survived the flu! I called my sister today and said "I'm alive! And showered!" It was a rough week, but here I am not looking dead and zombie like. At one point this week you guys, I passed by a mirror and scared the shhhh out of myself. My skin was a nice mix of putrid and pale. If the flu had a face, that would have been it. So the fact that I was able to shower and my face had color yesterday, it was a red letter day.
Plus I was ready to get to somethings I ordered from the Shopbop sale. AKA this dress. I spotted it a while ago and loved the yellow color. (If you're a KE longtimer, you will remember this dress from a few summers ago — I have it in white as well! It's a favorite for spring and summer for sure.) I figure with a baby on the way, buying a loose fitting dress that I love in a different color is not a bad idea. Plus with it being on sale, it was actually a very good idea. I love how the color of this dress turned out in real life, too.  Just such a pretty shade of yellow. (But if you aren't a fan of yellow, they brought this back in other colors! I love the blue, as well. And all are on sale just through Saturday at Shopbop! PS: you can see all of my picks from the sale here!)
New month, new shoes, new dress, new…ly washed hair. It's going to be a good day, you guys, I can already tell.