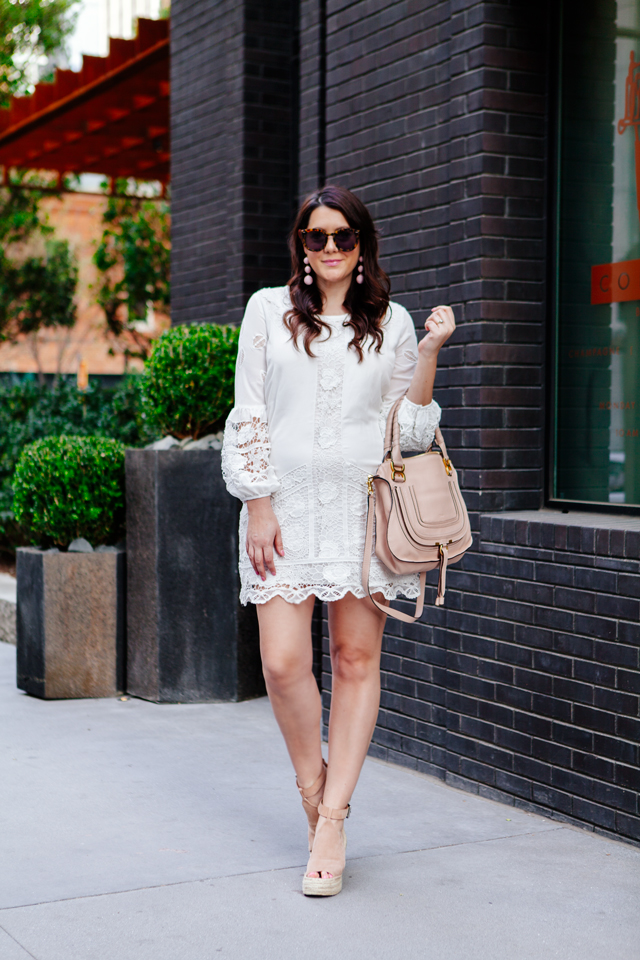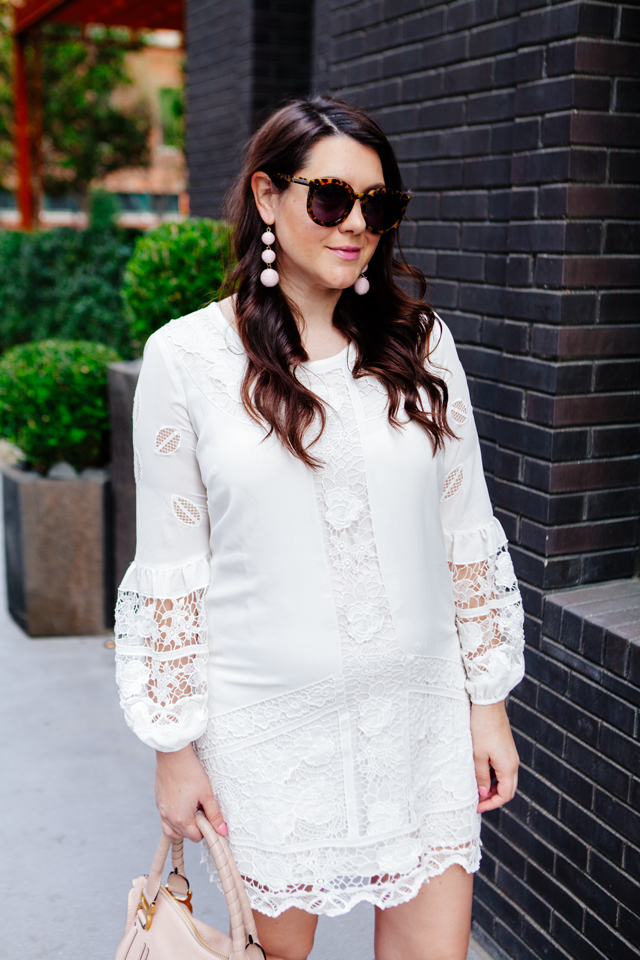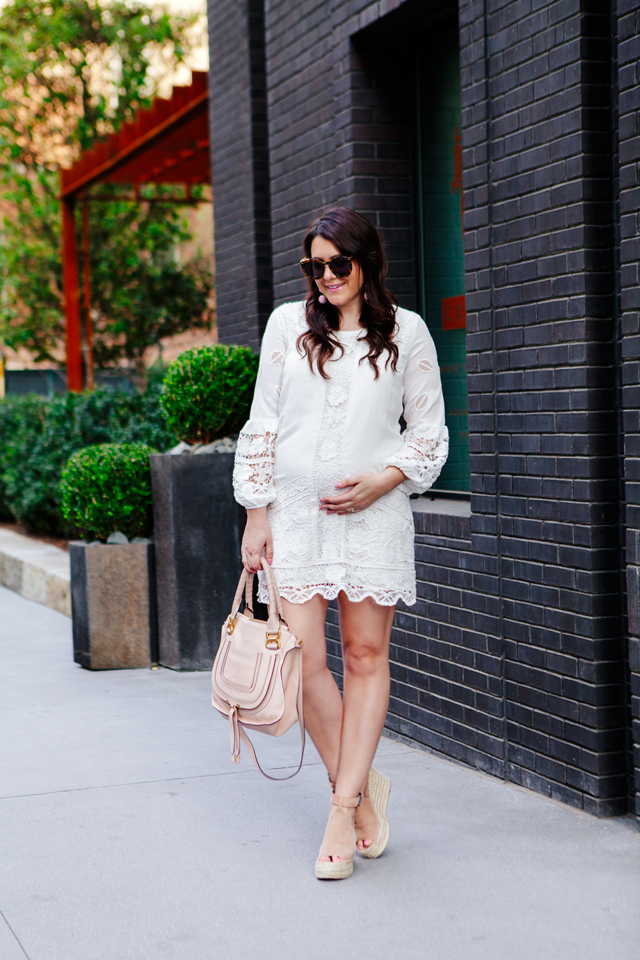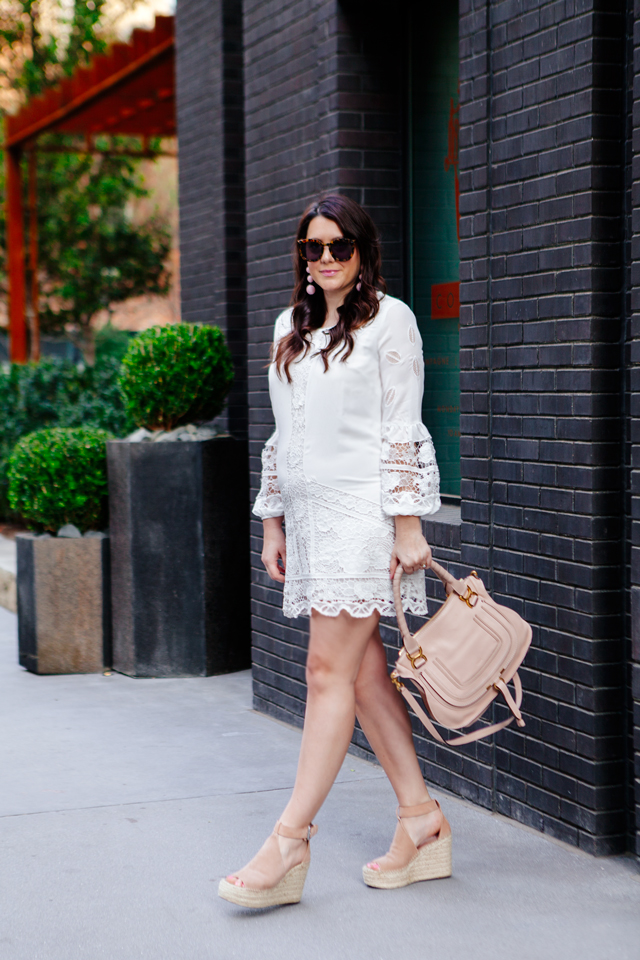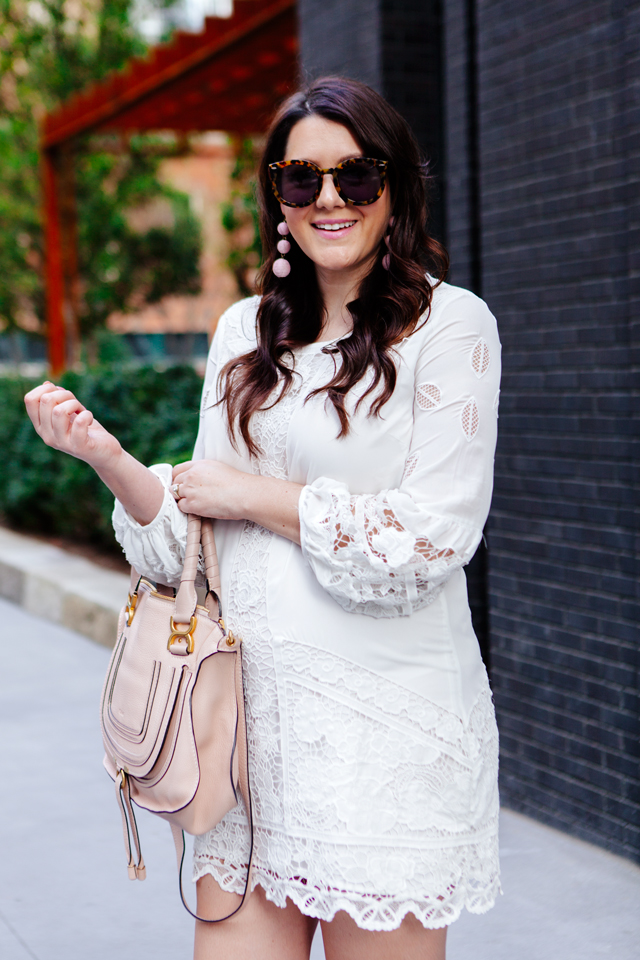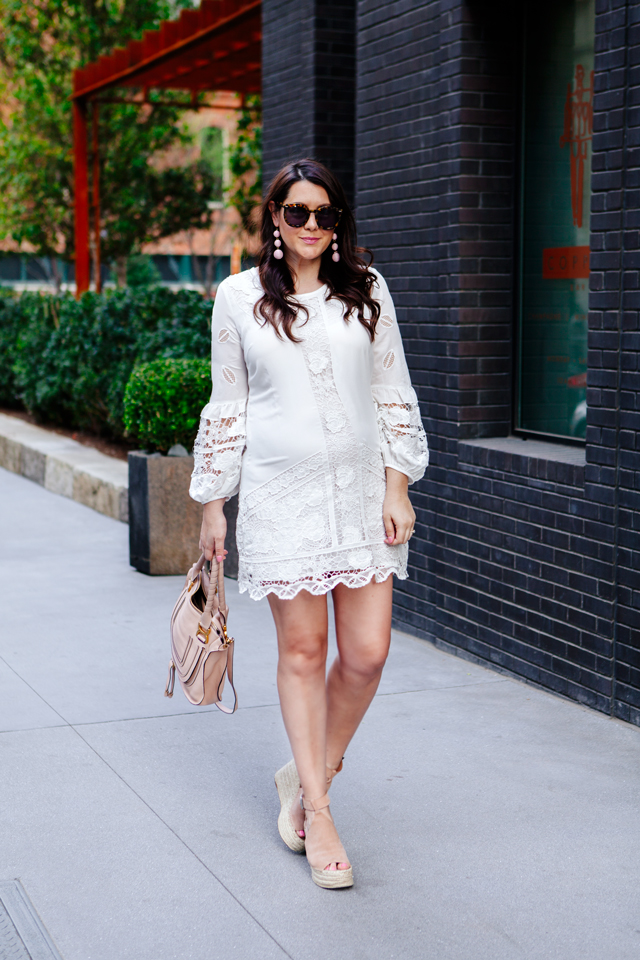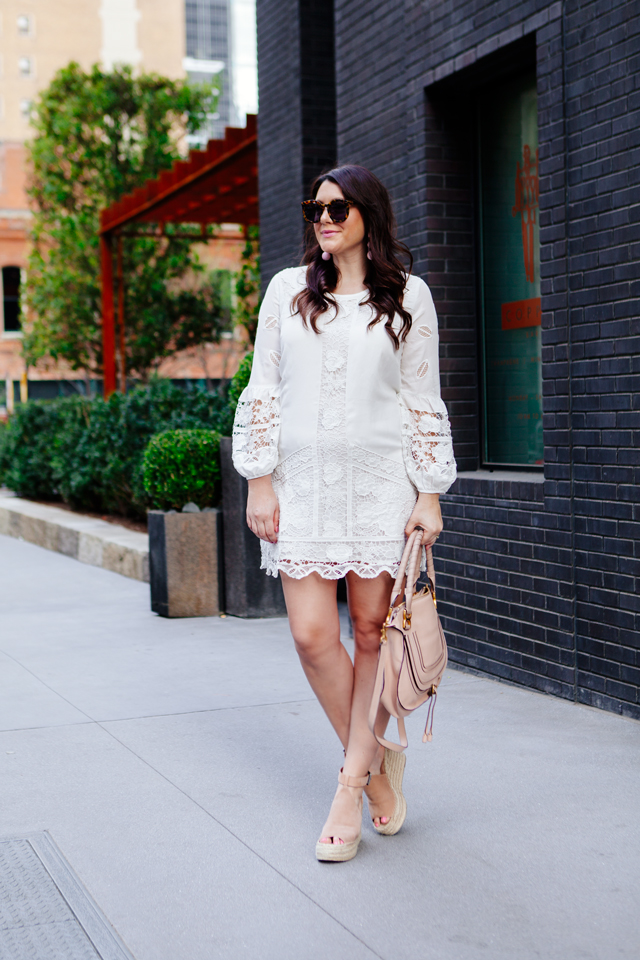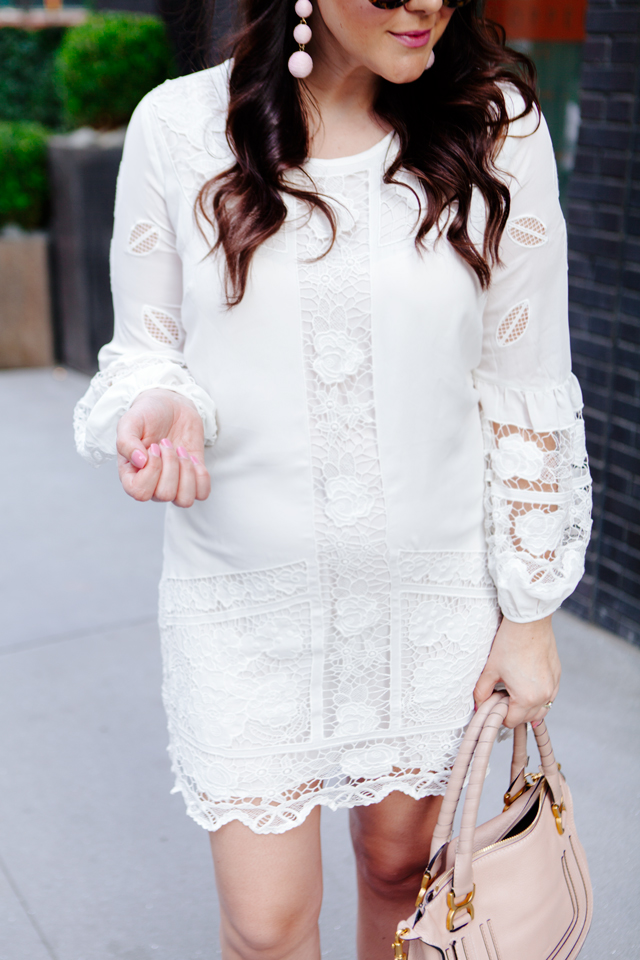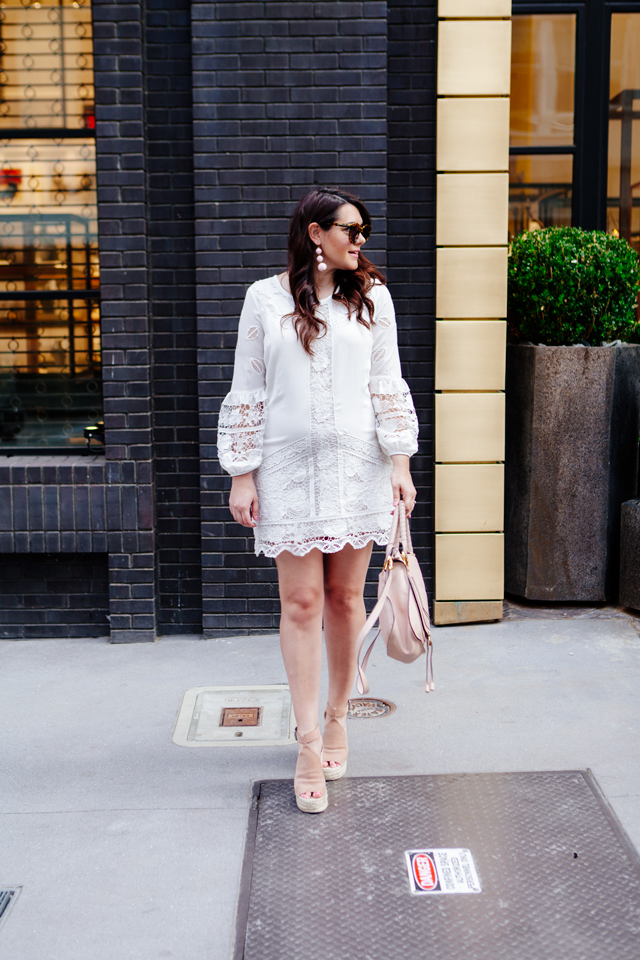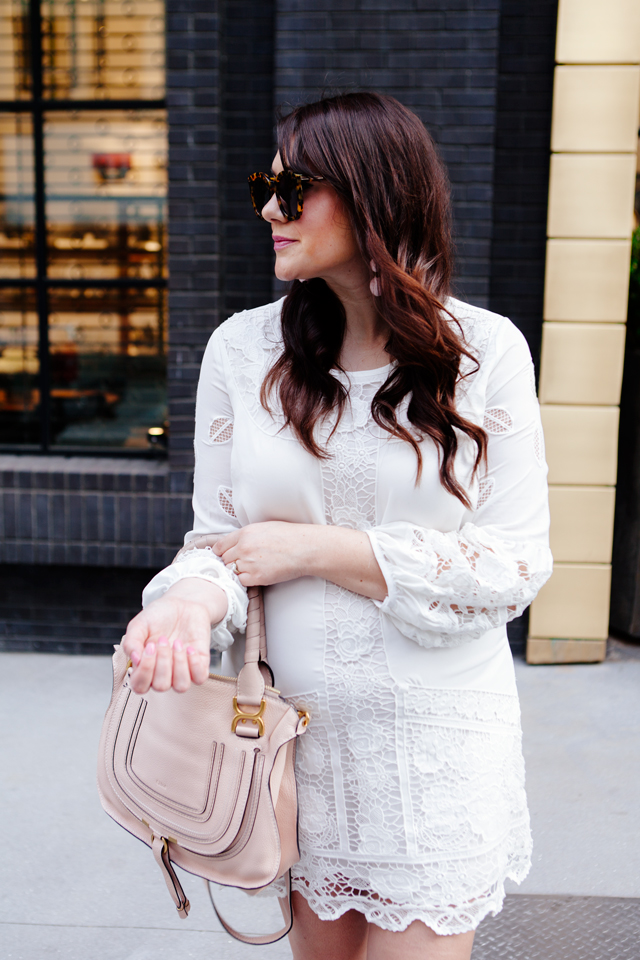 We spent all weekend in Dallas, just up the road from us. We knew it was going to be gorgeous weather (which was an understatement) and so we wanted a little getaway. Since getting the flu a few weeks ago and our California trip being canceled, I've been antsy to travel. So a little staycation was the perfect antidote.
Since this was a last minute, I quickly grabbed a few pieces from my closet and hoped they worked for the weekend. Luckily this dress is still fitting so I wore this on our dinner date. I thought it would be frustrating to watch things stop fitting but I actually get a kick out of it now. Little bump had a growth spurt last week and speaking of kicking, lots of kicks in the morning and after I eat anything sweet. Baby likes gummy worms, you guys. This I know.
Okay back to the dress — even though I know you want to talk baby 😉 I love this brand, Chelsea28, so I was thrilled when this dress fit over my bump! I imagine the fit on a non-pregnant girl will be just as adorable, in fact I'm looking forward to wearing it again next spring but with a baby on my hip. I just love the look of lace in the spring and then they went and added a bell sleeve. I mean, is this my dream dress or what?
More of our weekend tomorrow and rumor has it I'm working on a bump update this week. I'm feeling so much better now so get ready for a lot of posts. I hope you like baby bumps and clothes because that's about what I've got right now. 😉