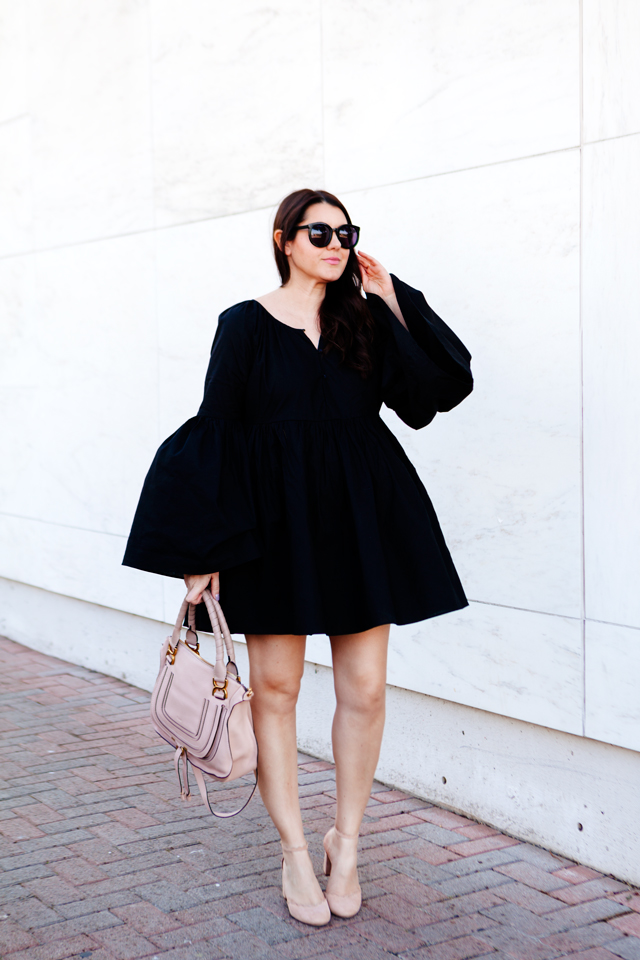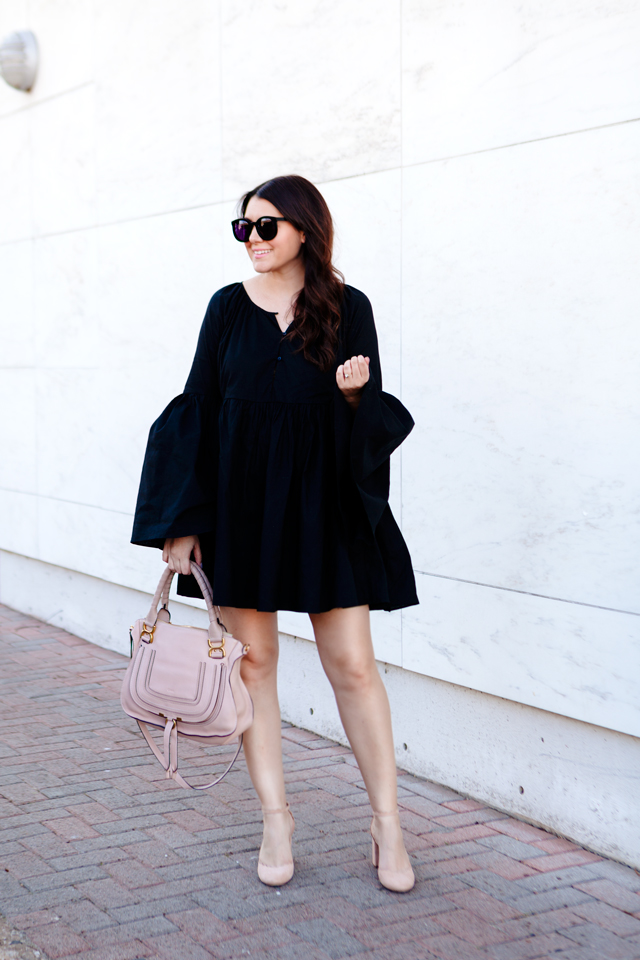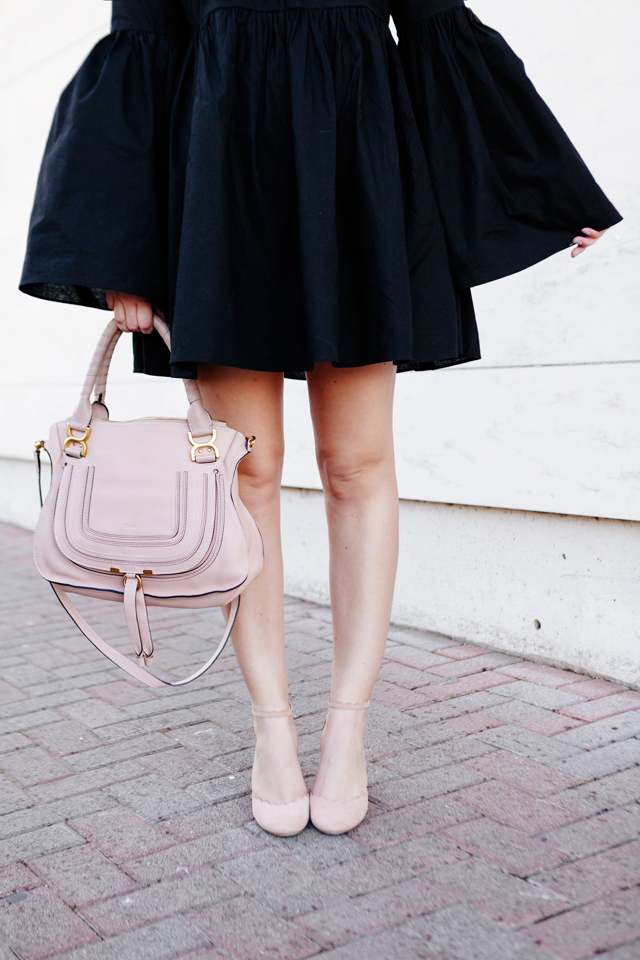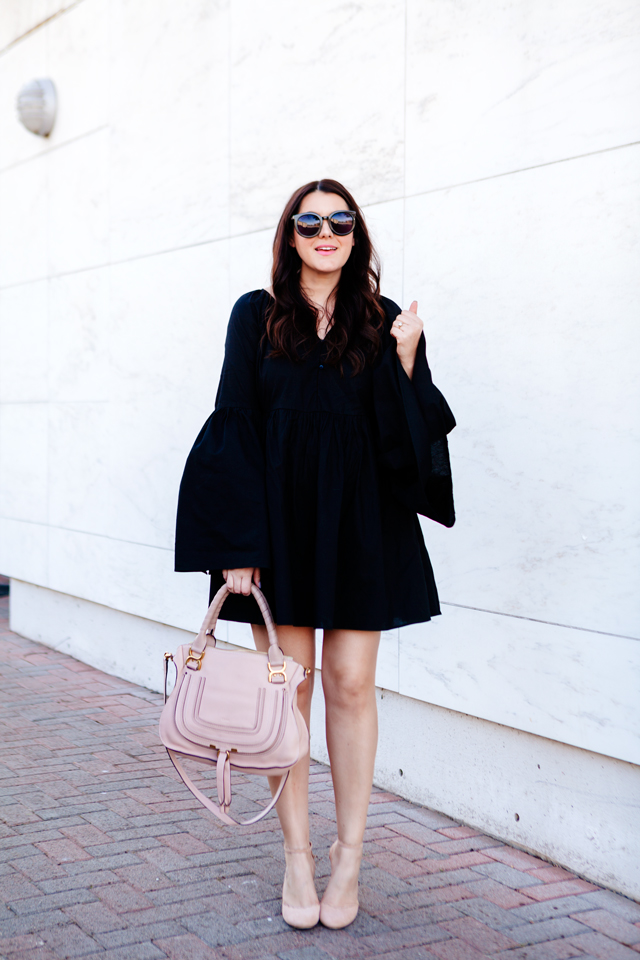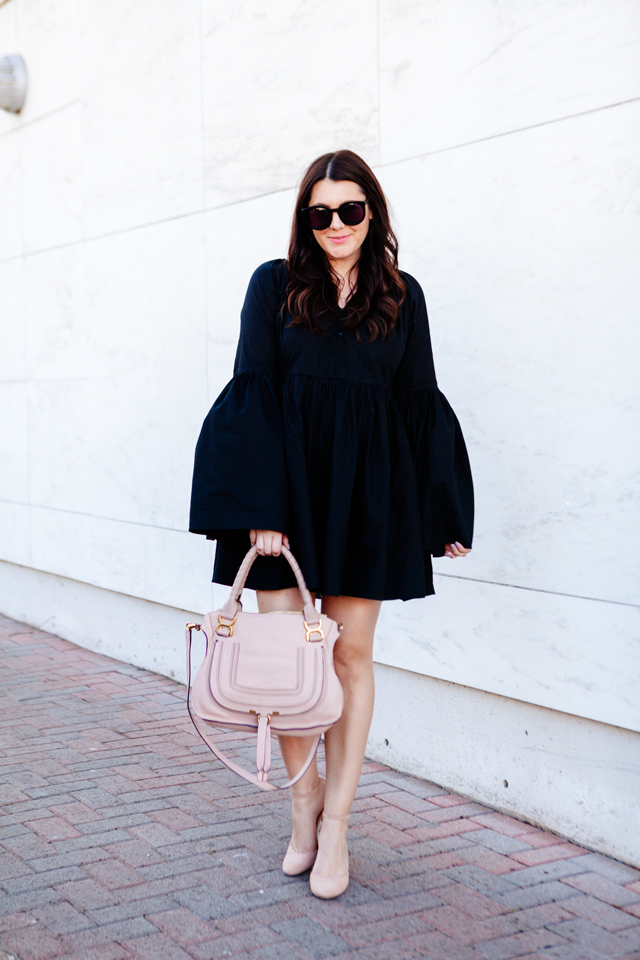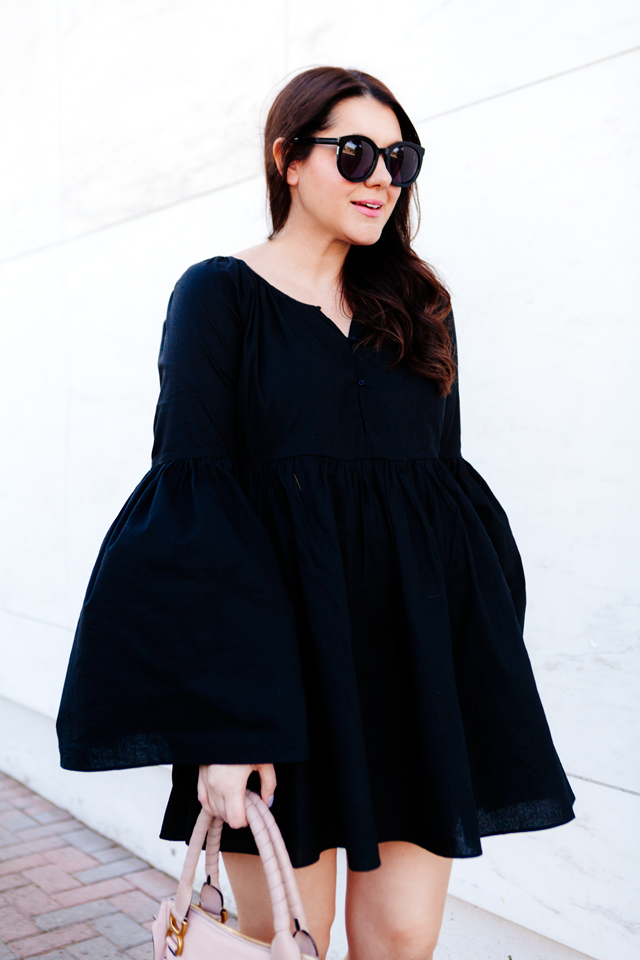 Happiest Monday to you, friends! I'm only this happy because of coffee. Let's get that straight. The exclamation point exists in that sentence because coffee.
It was almost too warm on Saturday to wear this dress out, I'm not even kidding. But I prevailed because look at these sleeves — bell sleeves being way too dramatic and I love it. I bought this dress last month and now I'm seeing it in white, too. Spring says yes to the white version of this dress, I can already tell.
Funny story about this beautiful dress — it's been so windy here lately and I decide to wear this dress on the windiest of all days this weekend. We actually only got the 6 shots above (I think actually it was 11 whole shots on the camera) before the wind literally took over and I showed anyone looking things that no one should see. We got to laughing so hard because I just kept posing and the wind kept trying to take my dress off via my head. So we ended up calling it but besides the few innocent bystanders who saw too much and will never be able to erase that memory, the photos turned out just fine. Wind – 0, Kendi – 1, Bystanders – negative 100.
Moral of this story: great dress for non-windy days. Just look at those sleeves…