This month I'm all about keeping it neutral. I like to ease into fall makeup with a dark lip here and there, and
this shade — J'adore — from Marc Jacobs Beauty
does the trick. I also love to keep the summer shimmer around for a little longer and have just discovered this
creme highlighter from Becca
. I have the 'opal' shade and love it's warm, neutral hue for my skin tone. (It blends like butter.)
On the skincare front, I've been using this
La Mer Perfecting Treatment moisturizer
since May and can almost say I swear by it. (I feel like you have to use something for years to swear by it, but maybe that's just me.) I use it right before I put my makeup on as a moisturizer and primer. It makes my skin like silk.
(It's only downside is it's price tag, so the story goes with all things by La Mer. But well worth it if you're looking for a great moisturizer.)
And as I'm always looking for a new mask, this
BC purifying charcoal mask
does the absolute trick. It's my favorite end of the week ritual.
My gadgets I've picked up? A lash comb (which my sweet husband thought was a mini stapler) to get my mascara as clump-free as possible and eyebrow scissors. I don't trim my brows often, about once a month, but it's nice to trim the crazies that pop up out of the blue. I don't go crazy on the trim, just a few strays here or there and it always makes my brows look smooth.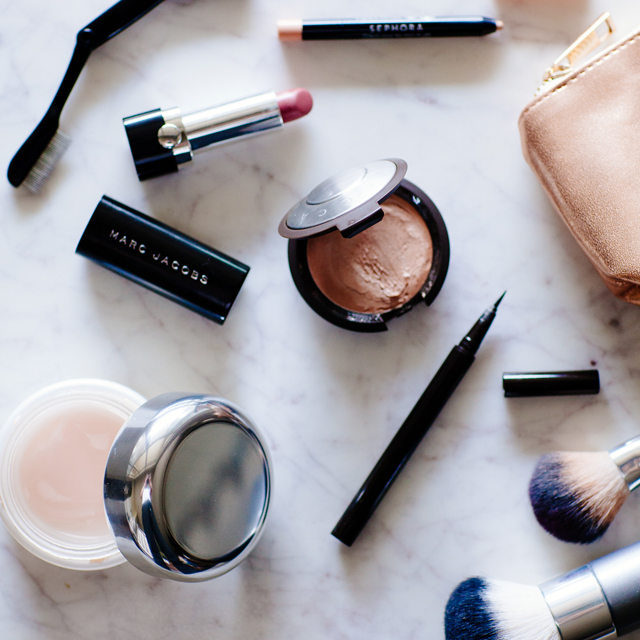 Those are my beauty buys for October, tell me about yours!